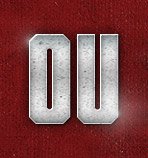 Open Post|Wednesday Jan. 22nd (Updated 10:15 am)
Posted on: January 22, 2014
We don't plan on doing these open posts everyday but when there are a few bits of information we'll go ahead and create the post. Again, please comment or email us if you're not really enjoying them or would prefer we use a different format. We will add separate posts to elaborate or add commentary when we feel it's necessary or we have something to add.
– Last night Kendal Thompson announced that he will indeed be transferring. Can't blame the young man, with Trevor lighting it up in the Sugar bowl he put a choke hold on that position for the foreseeable future. And Kendal clearly has talent. He just needs an opportunity. I'm excited to see what he can do.
– Also, last night offensive tackle Lukayus McNeil decommitted from Louisville. The Indy Star did a story about it and it contains a number of quotes that you'll want to check out HERE. When I read that article it sounded like Indiana would be tough to beat. Of course it's an Indiana based paper so they certainly aren't going to make the home-state school sound bad but there is no denying that distance and familiarity are good selling points. We know JY prefer's Lukayus' as a prospect over Frison so he's hoping we get him, though we know he'd be fine with both. Again, we have another case of someone taking a visit (Luk was at Indiana this past weekend) and then immediately decommitting.
– Also, last night offensive tackle Ty Barrett announced his decommitment from TCU. Interestingly, he has a UCF visit coming up this weekend. He also visited Arizona State last weekend. Apparently he was there with Kenyon Frison. That makes a third decommitment happening almost immediately following a visit (Frison, Barrett and McNeil). They're selling something over there at ASU! Not sure if OU will try to throw their hat back in the ring but I suspect we'll find out shortly.
– A 2015 DE to keep an eye on is Mufi Hunt. Should have a write-up about him a little bit later.
– Also, got word that OU is looking around for a DL in the 2014 class. It's not certain but with the qualification issues, they've definitely got their eyes on the situation and are making sure they've got some premium talent to grab up in case there are one too many guys that don't qualify. I've heard from one too many people now that unfortunately things aren't looking great for Brandon Glenn.
– However related to that DL note above Oklahoma might be doing something they don't typically do. There is talk in the JUCO ranks that Oklahoma is considering placing the kids that don't qualify. If that happens then it should tell you just how much Oklahoma likes the guys they've got. I haven't seen this kind of "we evaluate our own talent" type mentality on the defensive side of the ball at OU since Coach Mike Stoops was here in the early 2000s. It's refreshing.
– Related to that I talked to someone and it appears that Dowels was indeed at the top of the pecking order. Dowels did get the correct grades in to Oklahoma earlier this week but unfortunately he's still a bit off. We're confident he'll qualify but it won't be done by signing day and Oklahoma is trying to ensure that everyone they take is in by signing day. Additionally, as I mentioned yesterday it appears Oklahoma only wanted one more CB (or at least that's the case right now) and they got Jordan Thomas.
– And talked to Jonathan Alvarez a little yesterday and he confirmed that OU is indeed going to be working on upgrades including a new workout facility. We've got a few notes about that which will be up later today.
– UPDATE (10:15 am):  A few weeks back we mentioned that coach Heupel was going to visit Decatur Central's 2015 QB, Tommy Stevens. Tommy plays on the same team as Lukayus McNeil. I confirmed with Decatur Central's head coach that coach Heupel did indeed go by and visit Tommy and he watched him throw. I asked the HC whether he felt coach Heupel liked Stevens and he said he believed Heupel did indeed like what he saw from Stevens in person. Perhaps Stevens is a name to watch.