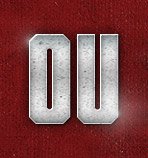 Open Post|Tuesday Jan. 28th (Updated 7:06 pm)
Posted on: January 28, 2014
– Deondre Clark did indeed make it to the Bedlam game last night. Sounds like some of the fans got to him a little bit. Don't know what exactly that was about though it sounded like some Sooner fans were taunting his brother.
– In Oklahoma HS related news Mustang OT, Tristan Hill, committed to Georgia Southern last night.
– I know Oklahoma is no longer recruiting Jonathan Thomas but he and I stay in touch and we actually spoke over the weekend. Georgia did end up coming by for a second visit and it sounds like they are very interested. The main hold up right now is checking his chances on eligibility. Interestingly Miami has also jumped into the mix and actually seems high enough on Thomas that they are interested in perhaps placing him. He has been accepting into a prep school in Georgia so it conceivable that even if he doesn't qualify by this summer he might available next spring. I personally root for the kid because he's not only a great athlete but he's a kindhearted kid.
– Courtney Garnett picked up a Notre Dame offer last night. They obviously heard that Garnett is now academically qualified.
– Also, I mentioned PJ Mbanasor yesterday after he committed to TCU. I talked to PJ last night and Baylor came and visited yesterday and coach Bobby Jack Wright called coach Killian at Hendrickson yesterday and it sounds like OU is going to be visiting him soon. Coach Killian has the Hendrickson players film on private but we got permission to upload his jr. film for those who might want to see it. I can't stress enough just how big he is. I've seen him in person and it really shocked me. It's rare to see CBs that claim to be 6'2 and actually are:
– UPDATE (7:34 am): Forgot to mention that Ty Barrett recommitted to TCU.
– UPDATE (7:48 am): Also, Bobby Henry out of Southmoore will be in Norman for Jr. day this weekend. I'm glad to see OU is recruiting him. He doesn't necessarily make a ton of plays right now but you can see the athleticism and the frame.
– UPDATE (9:53 am): Still a little ways out but STUD LB, Malik Jefferson will be in Norman for OU's March jr. day.
– UPDATE (1:55 pm): OU 2014 o-line commit, Jonathan Alvarez

Coach Bedenbaugh dropped by school today. Always great to talk to him. Got the in-home visit later tonight. Boomer.

— Jonathan Alvarez (@LineKing71) January 28, 2014
– UPDATE (3:00 pm): One of OU's primary remaining 2014 targets, DT Courtney Garnett, tweets he'll visit Notre Dame this weekend.

South Bend Friday

– UPDATE (7:06 pm): Many reports that 2015 LB Justin Hilliard will be in Norman this weekend.