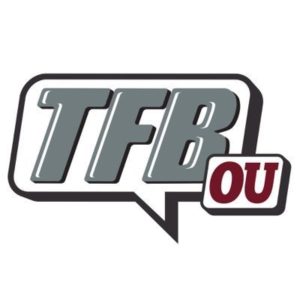 Open Post | Weekend, September 9th – 11th
Posted on: September 9, 2022
Quick Stats | The Running Game
– Ryan Lewis – Posted on: September 7, 2022
One of the (many) frustrating and puzzling components of the 2021 season was the unwillingness to develop the run game. This came by way of play calling, lack of players receiving carries, and the quantity of carries seen by backs. A look at the 2021 rushing stats confirms this:
(in order of rushing attempts – Player | Att | Yards)
1. Brooks | 198 | 1,253
2. Williams | 79 | 442
3. Gray | 78 | 412
4. Rattler | 43 | 77
5. Major | 15 | 83
6. Team | 10 | -28
7. Hudson | 9 | 25
8. Hall | 6 | 25
9. Knowles | 4 | 37
10-14. 6 | 112
Season. 448 | 2,438
Looking at those stats, a few notes:
* Only four backs saw carries.
* Only two backs had more than 15 carries.
* Backs had 68% of carries. However, backs outside of the starter (Brooks) had only 24% of total carries.
* Backs outside of the top two backs (Brooks and Gray) had only 6% of total carries.
This lack of spreading the rock was made more puzzling by the clear lack of experience in the room; had Brooks gone down toward the end of the season, there would have been very little to lean on.
---
Now, apologies for the unpleasant trip down memory lane. I bring that all up to say this; OU has talented backs in 2022, but is still low on experience. Early in the season is the time to be getting backs that experience. In the season opener:
* Four backs saw carries
* Backs had 76% of carries. Backs outside of the starter (Gray) had 34% of total carries.
* Backs outside of the top two backs (Gray and Major) had 16% of total carries.
Obviously, that was a season opener and those numbers will change. However, it is encouraging to see an emphasis on getting carries for a variety of backs. Even after Barnes fumbled, he still saw additional snaps in an attempt to continue his growth.
---
Another encouraging component is the emergence of Eric Gray. His last two games as a Sooner (bowl game and UTEP) have certainly been his best. Looking at the stats:

Those are… different. Certainly the departure of Brooks is a factor in those stats. Still, it's noteworthy that he's getting the ball more and making more of his time with the ball.
Gray can be a big weapon for this offense; get the man the ball. Other backs will be needed; get them the ball.
---
What a Difference a Year Makes | Running Game
– Charlie S – Posted on: September 8, 2022
Let's take a quick look at a snapshot by comparing the Sooners running attack in the opening games of the 2021 and 2022 seasons.
Start with the 2021 opener against Tulane:
***OU ran the ball 35 times.
***They gained 116 yards on the ground.
***They averaged 3.3 yards per carry against the Tulane defense.
***Only two running backs carried the ball and two quarterbacks were credited with runs.
***Kennedy Brooks led the team with 14 carries for 87 yards which was good for 6.2 yards per carry with 1 TD and a long run of 32 yards.
***Eric Gray contributed 9 carries for 27 yards which was good for 3.0 yards per carry and a long run of 11 yards.
***Spencer Rattler had 8 carries for 7 yards (1 sack) which was good for 0.9 yards per carry and he had a TD
***Caleb Williams carried the ball 1 time for 1 yard with a TD
Tulane went on to finish the season with a 2-10 record.
Looking at the 2022 opener against UTEP:
***OU ran the ball 38 times.
***They gained 259 yards on the ground.
***They averaged 6.8 yards per carry.
***Four running backs got carries, one wide receiver got a carry, and two QBs were credited with carries.
***Eric Gray led the team with 16 carries for 102 yards which was good for 6.4 yards per carry and a long run of 35 yards.
***Marcus Major ran the ball 7 times for 54 yards which was good for 7.7 yards per carry with 2 TDs and a long run of 27 yards.
***Freshman back Jovantae Barnes ran the ball 4 times for 25 yards which was good for 6.3 yards per carry with a long run of 15 yards.
***JUCO transfer Tawee Walker had 2 carries for 10 yards which was good for 5.0 yards a carry with a long run of 7 yards.
***Freshman wide receiver Gavin Freeman had 1 spectacular carry for a 46 yard touchdown.
***QB Dillon Gabriel carried the ball 6 times for 20 yards (2 sacks) which was good for a 3.3 yard per carry average with 1 touchdown and a long run of 12 yards.
***QB Davis Beville had 1 carry for 4 yards.
UTEP looks to me, like they will win more than two games this season as they have some nice pieces, we will see how that plays out.
So what does the snapshot comparison tell you?
The Sooners ran for 143 more yards on three more carries in 2022 than they did in 2021. They more than doubled their output on the ground both in total yards and yards per carry.
It tells me that the OU run game got off to a much better start in 2022 than it did in 2021 (Captain Obvious).
It tells me that the scheme shows signs of being ground-centric instead of QB-centric (to be determined).
It tells me that the offensive line got off to a much stronger start this year than last year. Were they perfect? No. Do I expect them to continue to get better? Absolutely, and that's a very good thing when you have a start like you did in '22 when compared to '21.
Against Tulane, the Sooners ran out a seasoned and very experienced offensive line.
Against the Miners, the Sooners ran out a right tackle making his first start at the position (Harrison) a new left guard (Mettauer) and a guy at left tackle who had never taken a meaningful snap in a college game on the offensive line (Guyton).
It tells me that these totals are a great starting point for the 2022 season.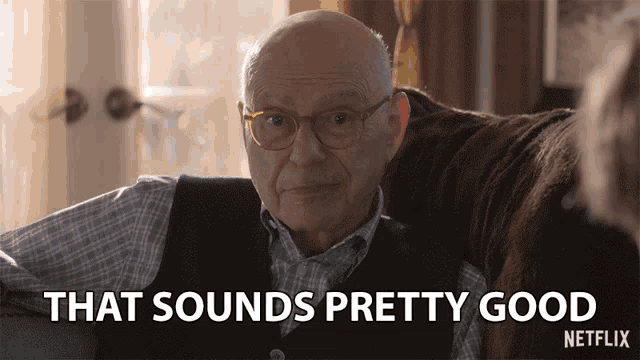 For additional comparison sake:
I wanted to give an example of some other teams and how they ran the ball in week one against an inferior opponent:
Alabama vs Utah State:
32 rushes for 278 yards which was good for an average of 8.7 yards per carry- QB Bryce Young had 5 of those carries for 100 yards including a long of 63 yards.
I chose Alabama because of their deep OL history and their deep RB room.
Texas vs ULM:
29 carries for 134 yards which was good for 4.6 yards per carry – RB Bijan Robinson had 10 carries for 71 yards and a long of 21 yards.
I chose Texas because Bijan is one of the best running backs in the country.
OU vs UTEP:
38 carries for 259 yards which was good for 6.8 yards per carry – RB Marcus Major led the group with a 7.7 yard per carry average on 7 carries for 54 yards.
If I were to rank the opponents that these three teams faced:
1. Utah State, 2. UTEP, 3. ULM.
---
One on One's | OU vs Kent State 2022
– Charlie S – Posted on: September 8, 2022
This week the Sooners take on the Kent State Golden Flashes!
For those of you who are joining us for the first time, this weekly piece will highlight two matchups in the upcoming game that are imperative for Oklahoma to win for them to be successful on the scoreboard when the clock hits 0:00.
Lot's of excitement in Norman coming off an impressive season opener against UTEP last week and the focus is now on Kent State who makes their way to Norman via Tulsa, OK by way of Washington State…I kid you not. Smart move by Kent State to spend the week in Oklahoma following a road trip to the west coast.
I'm not going to do a 'Know Your Opponent' this week once again as Kent State is similar in regard to UTEP in that they really only have a few key players, two of whom will be covered in this segment and Ryan and I talked about them a bit in the Kent State preview Pod.
---
One on One Number One
OU Linebacker Danny Stutsman vs Kent State QB Collin Schlee
Kent State runs a very similar offense as OU does and Schlee is the trigger man.
The Golden Flashes head coach worked directly under Syracuse head coach Dino Babers who worked with Jeff Lebby back at Baylor. So they have very similar concepts and designs. They both play with tempo…Lebby just happens to have nicer toys to play with at Oklahoma.
Schlee does have some 'nice' weapons to throw to like 6'1 WR Dante Cephas, and he has a pretty strong arm. Last week against Washington he threw for 178 yards on 12 of 24 passing. He notched his first touchdown pass but he happened to also get picked twice, including his first pass of the game. He also happened to lead the Golden Flashes in rushing as he had 8 carries for 47 yards.
Tempo should be nothing new to the OU defense as they practice against it every day, but it does force one to be laser-focused and identify keys and fits very quickly. Stutsman will need to be very disciplined in his assignments as he (and Ugwoegbu/White/Harrington) will be challenged by the mobility of Schlee.
Much like I expect the OU squad to make big strides this week following the first game, you expect Schlee and his group to clean things up and play a bit sharper. This will be a good test for the OU linebackers as they have a few mobile QBs coming up on the schedule.
I look for Stutsman to have a big day statistically.
One on One Number Two
OU left offensive guard McKade Mettauer vs Kent State defensive lineman CJ West
Choosing this matchup solely based on the amount of questions coming from Mettauers performance last week against UTEP.
West is a junior and just a really large human being at 6'2 315 (closer to 330 IMO after watching him). He had a couple tackles and a couple pressures against Washington last week. He looks to be very strong and plays with what appears to be good leverage.
Mettauer, in my opinion, struggled a bit with maintaining his assignment so there is mental work that needs to be done. He also got caught off balance a time or two with his footwork against UTEP which found him a seat on the turn in Norman.
West will provide a nice test for Mettauer and the rest of the Sooners OL as they have Nebraska the following week who can run several of these big bodied interior guys at them.
I don't expect the Golden Flashes defense to give the Sooners much of a problem. But if there is a problem, chances are it will start up front and this is a good matchup to monitor.
Bonus One on One
OU Cheetah DaShaun White vs Voices from the Outside
Look, these young men are not deaf, dumb, or blind. They read social media, they hear the pundits talking, and they are not oblivious to the facts when they get singled out.
DaShaun played a solid game last week. He truly did. But there has been a lot of talk about Justin Harrington from all corners of the Sooner Nation.
Can White take those rumbles and use them to his advantage by harnessing the feeling of being disrespected and put a performance on the field that accurately depicts the trust and faith that Ted Roof and Brent Venables have in him which got him in the position of being the starting Cheetah?
Roof and Venables did not put White at Cheetah because he is a nice guy. They are paid to win football games and their goal is to put the best 11 on the field. They believe in DaShaun. If you're a Sooner fan, you should be hoping he shows you what they see/believe.
Or, do those voices lead him down a rabbit hole that puts him in a position of trying not to make mistakes and being tentative rather than a position where he is playing free and fast?
Last week, from what I took away after watching the game multiple times, White came out playing fast and free and had a very strong first quarter. Things went a bit sideways from there in regard to his level of play and who knows if the heat had something to do with that. Here is to hoping we all come away from the game talking about how well White played! It may be getting close to now or never for him if Harrington gets more run and shines.
---
Kent State Visit Notes
– Charlie S – Posted on: September 8, 2022
***I can confirm Sooners '23 OL commit Cayden Green plans to be in Norman for the Kent State game. He will join Jackson Arnold in the Sooners pursuit of several priority targets.
***As you know, earlier we reported that '23 Jordan Renaud will be on an official visit and '23 S Peyton Bowen will be unofficially visiting.
***'23 DL DJ Hicks still has not confirmed if he will be in town or not, so he is still listed as possible.
***I spoke to '23 S Ryan Yaites on a different topic this morning, but in the course of the discussion I asked him if there was any change to his plans for the weekend (I noted he personally told me he would not be able to make it earlier in the week) and he reiterated that he doesn't think he will be able to get to Norman as it his little brothers birthday weekend. He did add that 'Jackson and Peyton want me to go'. So right now, per him, it still doesn't look likely that he will be in town, but you never know I suppose.
---
Sourced Team Notes | Depth Chart Moves
– Charlie S – Posted on: September 7, 2022
As I mentioned yesterday in a comment section, I picked up a couple sourced team notes but wanted to wait to get through yesterdays practice to see if we could vet them out and grab a few more…
***First, the vibe of the team is still that of a very focused and hungry group. Source said "Everyone is right back on the grind like nothing happened this weekend. Very focused and engaged". Source added that there is a very positive feeling around the program as they prep for Kent State.
***Was told that the Cheetah reps are 'just about 50/50' right now between DaShaun White and Justin Harrington. Still expect White to start, but source believes you will see Harrington get on the field much earlier than you did last week when he only came on in the second half.
***Sounds like Damond Harmon is getting reps ahead of Trey Morrison in the backup safety role early this week. Yesterday you may have heard Brent Venables give Damond a shout-out as a guy who is doing all the right things and earning his position. So that was easy to vet lol.
***Was told that Jayden Gibson 'will get in the game when it matters this week'. Source said that he came in this week without any chip on his shoulder or anything and had his head down and was ready to work. Sooners OC Jeff Lebby mentioned that he needs to do a better job of getting more personnel in the game, but I have to give him a pass last week as OU ran relatively few offensive snaps. Sounds like you can expect to see Gibson every third series or so this week.
***Lastly, was told that 'R Mason Thomas is stealing some guys reps and that will continue'. Source noted that Thomas graded out 'exceedingly high' internally and he will continue to get more reps over some guys if they don't pick up the pace.
***Forgot to add a note about Jaren Kanak. Source mentioned there is no more 'or' for him and he has earned the backup MIKE spot based on his performance last weekend and his continued growth. Source also mentioned 'Don't be surprised if he is the first LB off the bench at both inside spots in the near future'.
---
TFB Sooners Radio Ep. 3 | Kent State Preview
– CJ Vogel – Posted on: September 8, 2022
TFB Sooner Radio is here!
Charlie and Ryan take a look to this weekend as Oklahoma and Kent State are set to kickoff Saturday evening with the expectation that Venables secures his second victory as the Sooners' head coach.
Here is a preview of what to expect! Happy Thursday.