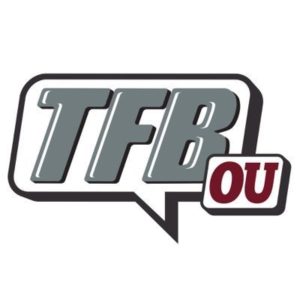 Open Post | Weekend, September 8th – 10th
Posted on: September 8, 2023
Sunday Brunch | Heckuva Start to the Season
– Charlie S – Posted on: September 3, 2023
***Yesterday, team 129 opened up their 2023 campaign with a 73-0 annihilation of the Arkansas State Red Wolves. The Sooners unequivocally dominated every aspect of the contest…as we expected them to.
Therein lies one of the topics I wanted to mention this morning. 'AS WE EXPECTED THEM TO".
When is the last time the Sooners went out and dominated a FBS level team in every facet of the game for the entire game? Like completely and utterly dominate a team like they did yesterday?
The Sooners could have named the score of that game and they took it easy by only putting up 73 on the fighting Butch Jones'. Heading into the contest, we all knew there would not be much we could use from the performance on the field to help obtain a clearer comprehension of how good the team can be on a physical level as we knew OU was bigger, stronger, and faster than Arkansas State at every position.
However, I do think we learned one thing and that is that the constitution of this team is different than in years past, including last year. We have seen OU throw out some big time blowouts. But they always had some lapses buried within those blowouts. Last year the Sooners opened against teams that are of similar caliber as Arkansas State in UTEP and Kent State.
Against UTEP OU won 45 – 13 but even in that game they ran out to a 21-0 lead before giving up 10 consecutive points to UTEP. Against Kent State, they won the game 33-3, but they only led 7-3 at halftime.
Yesterday they did what they were supposed to do and never fell into those lapses that they exhibited early on last year. In my opinion, thats progress. Thats growth. Thats a different mentality which shows focus and maturity. I am not saying OU will not have some lapses this year, they most likely will. but yesterday we did not see any…no matter what part of the depth chart was on the field, the Sooners would not allow themselves to fall victim to the dreaded lulls that they displayed so often last year. So that's one really positive sign.
***The next thing that I wanted to talk about was something Super K and Ryan and I were talking about in our group text throughout the game.
Butch Jones summed the topic up pretty succinctly when he said:
"There was a marked difference with this football team than what we saw on video… They're tough. They're physical. I thought they out-athleted us. The speed differential is probably the most glaring I've probably seen in my career."
Butch Jones was a coach in the SEC. Butch Jones has been around the game for a long, long time and he has worked at a ton of places both high-profile and low-profile. The dude has seen a lot of football.
For Jones to say "The speed differential is probably the most glaring I've probably seen in my career" is quite a statement.
Super K, Ryan and were talking about how fast the Sooners looked yesterday. As you know, we have been very vocal about the lack of speed across the roster over the last few years, and the product that was on the field yesterday just looked so much faster than anything we have seen around these parts for many years.
You had speed everywhere. Both sides of the ball displayed a much higher level of speed from the wide receivers to the defensive backs and linebackers. The speed off the edges on defense stood out throughout the game at times and Gavin Freeman showed off some of the special team's speed.
No, the Sooners are not the fastest team in the country and they likely will meet up with a team or two that can match them with speed in certain areas, but hot dang, OU has some real legit speed across the board. It was a lot of fun to watch.
***Lastly…about those special teams…remember my 'Bold Prediction' articles. In the defensive write up on Augst 10th I made a return game bold prediction HERE.
Special Teams Bold Prediction:
Oklahoma has not returned a kickoff or a punt for a touchdown since 2016. In the 2016 season, OU actually had both…DeDe Westbrook returned a punt for a score and Joe Mixon returned a kickoff (he dropped the ball before crossing the goalline but was credited with the score anyway).
That changes this season as OU gets at least one of each. The Sooners have a lot of options in the return game with guys like Billy Bowman, Gavin Freeman, Peyton Bowen, Jaquaizie Pettaway, Brenen Thompson, etc…and I have a feeling they put some points on the board this year!
As Mr JB Jovi once eloquently put it…"Oh, we're halfway there". Thank you Gavin Freeman.
So as you go about your Sunday morning and before we get into breaking the game down a bit deeper over the coming days, enjoy this one because they put together a complete game without any lapses and their speed has definitely improved. Two great signs for the program!
---
Post Visit Recruiting Updates | Labor Day
– Charlie S – Posted on: September 4, 2023
Hope you all had a fantastic Labor Day with your family and friends! I just got done grilling for the family as we had an early dinner and wanted to pass along a few notes on the recruiting front that we have picked up!
***First, start with in-state EDGE Danny Okoye who took his official visit to OU this weekend. After speaking with a source who was around Danny throughout the visit, it sounds like the Sooners knocked it out of the park. Source said they felt like OU extended their lead over the field and a big part of that can be attributed to the family atmosphere and the product they put on the field. Okoye has already officially visited Texas and has a planned trip to Tennessee on the schedule. However, there are some around this recruitment who question whether that visit to Tennessee ever comes off and Danny may have hinted towards that not happening with a tweet from earlier today.
It is my opinion that if this recruitment does see the timeline accelerated, that is a very good thing for Oklahoma. We will check to see if that Tennessee visit stays on the schedule, but overall, this one continues to trend towards the Sooners.
***When I asked about safety Michael Boganowksi who was on an unofficial visit, source indicated that things could not have gone better. This was the first time Boganowski has seen OU on a game day and what a show he got to witness from the defense. source noted that the Sooners staff, players and support personnel all made it abundantly clear to Boganowski and his family that he is their remaining program at safety and that seemed to resonate with the family. While the Sooners put on a terrific visit for him, source did not indicate that they felt that this one is wrapped up for OU at this time, but they did say they were a lot more optimistic about the chances of OU landing him then they were prior to the visit as OU is very cognizant of the role Kansas State is playing in this recruitment.
***Had a source around offensive lineman Daniel Akinkunma tell me 'I think that one is a wrap, I just cannot see him not landing at OU after this weekend." Akinkunma is currently scheduled to make a couple more visits prior to making his announcement on October 12th, but I have been told it is more than likely that this was the last visit Akinkunma will take before his announcement.
***Lastly, turning towards the 2025 class, sounds like OU continues to impress Nate Roberts and his family. '25 QB commit Kevin Sperry continues to have a big role in that one and source said "Sperry and Joe Jon Finley are close to completing that one". I take "close to completing that one" as close to completing the flip from Notre Dame to OU, but I'll let you decide.
---
Position Group Progress Report | '23 Game 1: Arkansas State
– Charlie S – Posted on: September 5, 2023
Checking out how the position groups performed in the Sooners season-opening win against Arkansas State. Coming into the game, OU was the heavy favorite over the Red Wolves.
This will be the first progress report of the season and as you can all imagine, the Sooners set a much higher mark than they did in last years opener against UTEP.
Let's see how things shook out against Arkansas State.
---
QB: 5*
Dillon Gabriel was 19 for 22 for 308 yards on the day which was good for a 14.0 yards per completion average and 2 touchdowns. One of his three incompletions was a drop of a beautiful pass in the endzone to Jalil Farooq. Gabriel played a brilliant half and was clearly in command of the offense and comfortable on the field. This was exactly what you hoped to see from Gabriel to start the year off.
Jackson Arnold had a perfect day throwing the ball as he went 11 for 11 for 114 yards which was good for 10.4 tards per completion and 1 touchdown. Arnold got to play a huge chunk of the second half and ran the offense very smoothly and effortlessly. No real complaints from me on how he was used (I could make an argument for him being in the game in the first half and not getting reps with the starting OL,,,but I will save that for another day).
Definitely worthy of the first 5* grade of the season.
RB: 3*
The Sooners ran for over 200 yards, but there were no standout performances from any of the talented group of running backs. They were all pretty average on the day as they are looking to get their timing down with the QBs and offensive line, in my opinion.
They were not great, they were not bad. Just average.
Five backs got carries which was the most impressive aspect of the day to me as Jovantae Barnes had 13, Marcus Major had 9, Tawee Walker had 8, Daylan Smothers had 7, and Kalib Hicks had 3.
The backs did good work in the blocking game for pass pro and they held onto the ball.
WR/TE: 5*
Saturday was a terrific opening game for the wide receiver room in coach Emmett Jones debut as the OU wide receiver coach. I did not expect to be handing out a 5* to this group heading into the game by any means, but here we are.
The group not only caught just about everything that was thrown their way, but they blocked their asses off and made multiple explosive plays.
10 players caught passes from Gabriel and Arnold with true freshman Jaquaizie Pettaway leading the charge with 9 catches.
Nic Anderson, Jayden Gibson, Andrel Anthony, Blake Smith and Kade McIntyre all had explosive plays (over 25 yards) for the Sooners which is something that OU lacked last season.
The only downside on the day was Drake Stoops getting injured, but hopefully he will be back sooner than later.
Very impressive day for a position that had a lot of question marks leading up to the season. Hopefully they can use this as a building block and continue to get better each week.
OL: 4*
The offensive line came out and played a very good game to start the year which should bode well for this unit as we all know that Bedenbaugh's group typically takes 3 or 4 games to get up to speed.
They paved the way for more than 200 yards on the ground and allowed for over 400 yards through the air.
The group won short yardage situations and kept their quarterbacks untouched.
I was really happy with the interior play, particularly from Andrew Raym who looked to be on top of his game and very comfortable directing traffic. There was also very little dropoff from the first line to the second line (as I suspected) and Cayden Green and Jake Taylor had their moments of domination at tackle at points during the game.
Well done and very encouraging.
DL: Low 4*
This group caught a lot of heat for their lack of stats and I think a lot of that is a bit off target. The defensive line did get consistent pressure, they just didn't finish enough for the demands of the fan base but they certainly impacted the game.
Arkansas State was getting rid of the ball very quickly with short pass attempts and screens while also being in max protect mode and the defensive front of OU was typically in a position where if they had 1 more second, they would have had their hands on the quarterbacks. I feel like they played very well and most importantly, we didn't see a lot of the collapsing edges that we saw throughout the 2022 season in its entirety.
The speed of the EDGE pressure impressed me and I thought Jonah Laulu, Jordan Kelley and DaJon Terry had their moments on the inside.
I get that people wanted to see the sack numbers be impressive, heck I predicted they would get 5 going into the game, but the way the Arkansas State offense went about their business had an impact on how realistic high sack numbers could be.
I feel like they had a good start to the year.
LB: Low 4*
Thought this group had a relatively quiet day, which can be a good thing based on some of the things we saw last season.
I was very impressed with Kobie McKinzie's effort and Kip Lewis also stood out during his time on the field. Danny Stutsman and Jaren Kanak were solid and I only saw one egregious gaff from the starters (Kanak appeared to bust on an assignment in coverage in conjunction with Billy Bowman).
One thing about this group, not only do they look fast, but they play fast. They looked like a completely different group in regard to be playing free as compared to last year. I didn't see a lot of 'think first – react second' going on out their.
Not a lot of gaudy tackling numbers which could also point to another indication that the defensive line was more impressive than one would have thought while watching the game.
Good start for the linebackers.
Cheetah: Low 4*
Justin Harrington played most of the meaningful snaps as Dasan McCullough went down early with an ankle injury. Harrington was fine, had a couple tackles on the day and did not appear to get lost or anything in coverage.
McCullough played only two snaps and one of the snaps produced a big hit and he was also credited with a pass defensed. Not bad to make an impact on both of his snaps.
If McCullough cannot go against SMU it will be interesting to see who plays his snaps and gives Harrington his rest.
DB: 4*
I thought the defensive backs were physical and playing fast. Gentry Williams and Reggie Pearson had some statement-type hits and Kani Walker stripped the ball as Peyton Bowen was holding the opposition up.
Coverage was good early in the game but the zone did seem a bit loose at times and Arkansas State shot themselves in the foot on multiple occasions. Still, a solid outing and the secondary definitely had a positive impact on the game.
Woodi Washington had a nice PBU early in the game as well.
There were a couple bad angles I saw from the safeties and as I mentioned earlier, it looked like Bowman and Kanak had a communication error or both of them just blew coverage on the Red Wolves biggest play of the day…the fortunate part for OU was that Bowman had the make up speed necessary to limit the damage.
Good day for the group, lot of room for growth.
ST: 5*
Made all the kicks.
Kickoffs were good.
Gavin Freeman returned a punt for a touchdown.
Didn't give up any long returns.
Thats a 5 star day.
---
Injury Updates Per Venables | Update 12:20 pm DJ Graham
– Charlie S – Posted on: September 5, 2023
Injury updates following the Arkansas State game
***EDGE R Mason Thomas will be available this week
***RB Gavin Sawchuk will be available this week
***DB Robert Spears Jennings will be available this week
*** WR Drake Stoops – wanted to go back in the game Saturday – unsure about Saturday vs. SMU however
***Cheetah Dasan McCullough – Does not appear to have a high ankle sprain, no real info if he will be available this weekend yet
***Davis Beville – dealing with a high ankle sprain will be out for a few weeks
Update 12:20 pm
James reported the news to you all last week about DJ Graham and his lower body injury. Today, Graham has publicly stated he will undergo surgery. Expect him to redshirt.
---
Know Your Opponent | SMU – 2023
– Charlie S – Posted on: September 6, 2023
Head Coach – Rhett Lashlee (2nd year at SMU)
Offensive Coordinator – Casey Woods (2nd year at SMU)
Defensive Coordinator – Scott Symons (2nd year at SMU)
The SMU Mustangs are 1-0 on the season following their season-opening 38-14 victory over Louisiana Tech.
On Offense…
The Ponies run an air raid/spread offense under Rhett Lashlee. Much like Oklahoma, they like to go fast and use tempo to keep the opposing defense on their heels by dictating the pace of play.
QB #2 Preston Stone
RB #4 Jaylan Knighton (Miami Transfer)
RB #11 LJ Johnson Jr. (Texas A&M Transfer)
– Stone was a highly coveted prospect at QB that Lincoln Riley kicked the tires on while in Norman and you are all familiar with both Knighton and Johnson at running backs as they were OU targets. Knighton was committed to OU at one time before heading to Miami and then transferring to SMU.
– Knighton brings tremendous speed to the backfield and LJ Johnson is their change of pace bruising back.
– The Ponies also have RB Camar Wheaton on the roster, he did not play in their opener.
– Stone has good tools and can make all the throws with solid accuracy and he has some very good targets to throw to at wide receiver.
WR #1 Jordan Kerley
WR #5 Moochie Dixon
WR #0 Jordan Hudson (TCU Transfer)
TE #82 RJ Maryland
– At wide receiver and tight end the Mustangs have some front line talent.
– Kerley and Hudson are big play guys in waiting (as is Key'Shawn Smith) while Dixon and Maryland do the dirty work underneath.
– SMU will test the Sooner secondary with veritcal shots and the safeties will be put in constant conflict with the tempo and play calling.
– The offensive line is stout for a G5 program as SMU used the portal to their advantage to shore up their line.
LT #52 Marcus Bryant
LG #71 Logan Parr (Texas Transfer)
OC #56 Branson Hickman
RG #51 Justin Osborne (Auburn Transfer)
RT #50 Hyrin White (Missouri Transfer)
– While the line is solid to good with the first unit, they have little depth and experience behind the starters. Certainly not an all-star group, but they were effective last week against LaTech and didn't allow any sacks and paved the way for a big day on the ground.
– The OU defensive front may have some opportunities to get home due to the vertical nature of SMU if the secondary can hold up.
On Defense…
SMU employs a 4-2-5 defensive scheme which includes a 'bandit' position which can basically be viewed as a 3-3-5 type of scheme at the end of the day.
The Ponies struggled mightily last year defensively but they had a solid outing against LaTech for the most part as they forced 6 sacks and had a big man (Former Sooner Kori Roberson) secure a thicc six.
DE #5 Elijah Roberts (Miami Transfer)
NT #6 Jordan Miller (Miami Transfer)
DT #40 Elijah Chatman (Kori Roberson running in the 3 deep here)
Bandit #9 Nelson Paul
– Roberts is a really good player who is quick off the ball and plays with good strength and pad level.
– Paul at Bandit is a guy that shows promise but is still acclimating to the role and can get caught up in coverage duties.
– Good talent, not a lot of depth along the defensive line
MLB #24 Kobe Wilson (Temple Transfer)
WLB #34 Ahmad Walker (Liberty Transfer)
– Both active guys who came to SMU through the portal as SMU lacks depth here
– Similar players in regard to being a bit undersized, but they work through things with their quickness.
LCB #3 Charles Woods (WVU Transfer)
SS #2 Jonathan McGill (Stanford Transfer)
FS #0 Bryan Massey or #12 Isaiah Nwokobia
RCB #18 Chris Megginson (Liberty Transfer)
NB #1 Brandon Crossley
– This secondary was bad bad for SMU last year and as you can see they once again went to the transfer portal to seek some relief
– LaTech had some success through the air against this group as they are still looking to gel
– Nwokobia led the team in tackles (6) against LaTech and the Ponies did get credited with 3 passes defense, but after watching portions of that game, the LaTech QB just isn't all that good.
Overall thoughts…
– I'm not trying to sit here and scare you into a shell when it comes to this weeks matchup but I must remind you all that since the day the Sooners 2023 schedule came out, I have stated that this game scares the bejeezus out of me.
– On paper, OU has the advantage, let there be no doubt about that. The Sooners should be able to score consistently and they should be able to get the stops they need defensively to win the game handily.
– It all comes down to the word 'should' for me as we know last year OU 'should' not have lost the games they found a way to lose.
– SMU has been prepping for this game all offseason as this is their super bowl. Lashlee brings a very good offensive mind to the game and you cannot deny that SMU has P5 level skill position players offensively. The Ponies will be looking to make this one a track meet.
– The Sooners are no slouch offensively as I don't care who you are playing, when you put up 73 points on an opponent while running a vanilla offense, you are definitely a potent offense. I think the OU offense will likely overwhelm the SMU defense at some point and expose their lack of depth.
– The major concern I have is the OU defense losing some footing on a couple series and showing the ability to bow their necks and bounce back and play focused and disciplined defense. The Sooners would benefit from generating some pressure on Stone for certain, but they also have to maintain gap integrity and look to contain the SMU ground attack.
– While it would be nice to see some sacks and a bunch of tackles for loss, the Sooners secondary will be tested for the first time this year on a consistent basis. SMU likes to try their hand at the vertical game and the safeties and corners need to be on top of their game. They will also need to have short memories as SMU is bound to cash in on occasion. Leave the last play in the past. That needs to be the motto of the secondary.
– If the Sooners can make the SMU offense one dimensional, chances are they will have a good day.
– Oklahoma has the depth and talent advantage pretty much across the board. If they go out and execute the game plan on both sides of the ball and stay out of their own heads when something goes off the track, they should be fine at the end of the night.
---
Revisiting 2023 Thoughts and Predictions
– Super K – Posted on: September 6, 2023
Last week, I posted a few thoughts and predictions (HERE) for this upcoming season. Now that week one is in the books and it was full of some surprises, I want to reflect on them a bit.
***I noted that while I don't think TCU will reach the heights they did last year, I didn't think the drop off would be as significant as some expect.
While that prediction isn't looking great following the Colorado game, I'm not ready to abandon it.
TCU played about as bad on defense as you'll see them play all year. In other words, it should be up from here. Secondly, I still very much believe Chandler Morris can be a fantastic player for them. I know he shows out in practice. He is inexperienced but he flashes moments of loose backyard football that could become his game day state of being. If that happens, I think he can help make up for the drop off at WR.
***My Texas Tech prediction didn't look great this past weekend, either. However, I have to say, from a physical standpoint, Tech looked better that any Tech team I can remember.
My guess is this was a case of a team looking forward to the Oregon game playing a team with nothing to lose after a long delay.
There's not really an excuse for the loss but I still like the athletes I see on the field for Tech. So, again, not ready to abandon my prediction there.
***My Texas prediction was that this season they could surprise to the downside. For my logic on why that could be the case, please check the original post.
***While Texas beat Rice, the issues I thought could show up this season for Texas, appeared to show up. The OL doesn't have the two headed monster they had to mask deficiencies. And, Quinn, appears to still be a bit up and down.
***I'll be very curious to see how Texas does against Alabama's run game this weekend. Bo Davis had that front playing very well last season. Also, curious to see if Texas can get something going on the ground. That was my biggest concern for them coming in and the Rice game only added to that.
***My Oklahoma prediction was essentially that there is too much talent on this team to be unsuccessful or to be anything more than an indictment on the staff. In other words, given the schedule, if OU isn't good this year, I don't believe it'll have anything to do with the talent.
***It was Arkansas State but the upgrade in speed alone was beyond noticeable.
***I know SMU aren't world beaters but they absolutely have some players thanks, in part, to a great booster base. They have an offensive coach. So, this game will tell us a lot about the Sooners and where they're at.
***This upcoming weekend of football should be a great one. Should get a chance to see how much upside Texas Tech has as they'll be facing a talent loaded Oregon team. They don't need to win but they need to demonstrate that they can run with Oregon for me to buy that they've significantly upgraded the roster (which is my current belief).
***Again, the Sooners are going to face a sneaky team that while won't declare anything about their upside, it should give us a sense of a their floor.
***Both Texas and Alabama will get a chance to tell us where they are. Has Saban finally reestablished his downhill rushing attack that has waned in recent years? And can Texas get a run game going and if not, can they be so good in one dimension that it doesn't matter? I have my doubts but we shall see.
***Also, curious to see how Matt Rhule will attack the fighting Deion Sanders'. Have to believe Rhule is going to want to take Colorado into the deep end. It's obvious Shedeur is far more accurate than most thought. Travis Hunter was the best high school skill player I'd seen (I saw him a number of times live) so he didn't much surprise me. But I'm guessing they're going to run right at Travis. They'll make him tackle, get off blocks, etc.
***Also, imagine they won't sit back like TCU did and instead try to pressure Shedeur and get him throwing off platform or get the ball out of his hands early and hope they can tackle well.
***Another interesting game will be Okie State and ASU. Okie State seems to have struggled with Central Arkansas last week. ASU is going to start a freshman QB and they struggled in their opener with an FCS opponent. ASU is very much a rebuild but they've got some skill guys including Jalin Conyers.
---
One On One's | Oklahoma vs SMU – 2023
– Charlie S – Posted on: September 7, 2023
This week the Sooners are home for game two of the season to take on SMU!
The Sooners are coming off a 73-0 demolition of Arkansas State in their season opener and start the year at 1-0.
SMU also enters the contest with a 1-0 record as they beat Louisiana Tech 38-14 in their season opener last week.
Let's take a look at a few 'One on One' matchups that could go a long way in determining the outcome of this game!
---
One on One Number One
Oklahoma Cornerback Gentry Williams vs. SMU Wide Receiver Jordan Hudson
Keeping an eye on this matchup of two of the more talented sophomores in college football this season. While Hudson was a one-time OU commit, he and Williams were never in the OU class at the same time as Jordan decommitted from Oklahoma (in favor of TCU) in June while Williams committed to OU in October.
Last week Hudson had two receptions for the Ponies including a 67-yard touchdown which displayed his skillset as he used his physical nature (he clearly pushed off the LaTech DB but didn't pick up the flag) and speed to reach the endzone. Jordan is a guy who uses all his assets and can be a big playmaker.
Williams flashed at times last year with great technique and coverage skills, and he had one of the biggest hits in the Sooners opening game win as he read a screen pass and blew up the play for a tackle for loss. Gentry has the speed advantage to negate Hudson in that respect and the physical battle will be fun to watch!
One on One Number Two
Oklahoma Right Tackle Tyler Guyton vs. SMU Defensive End Elijah Roberts
This should be a battle of strength on strength as Guyton has all the makings of being OU's best offensive lineman and Roberts had a good start to his season with a sack and two tackles for loss last week for SMU.
Guyton is a dude that handled Florida States Jared Verse in the bowl game last season which left Verse calling Guyton the best tackle he faced all season. Keep in mind that Verse is viewed as one of the country's premier pass rushers, so that is a really nice compliment for Guyton.
In the game against Arkansas State, Guyton played a clean game with a penalty being his only blemish as he protected the quarterbacks well and was solid in the run game.
If Guyton (and Rouse) can handle Roberts one-on-one, the rest of the offensive line should be able to take care of business and allow for the Oklahoma offense to thrive as the SMU depth is just not where it needs to be yet.
Bonus One on One
The Sooner Defense vs. Ghosts Of Past Sooner Defenses
This is a key one and it is all about being mentally focused and disciplined.
SMU knows they have one real shot at winning, or at least being competitive in this game, and that is to turn it into a track meet.
The Sooner defenders have to have short memories and thick skin. Oklahoma has not been scored upon this year to this point and while it would be nice to believe they can keep that streak going, SMU will almost certainly find some success and put some points on the board at some point early in the game.
Oklahoma needs to live by the motto of leaving the last play they faced in the past and be eager and ready for the next snap of the ball. They cannot let doubt start to creep in if they stumble on consecutive series or anything like that.
---
TFB Radio | Oklahoma vs. SMU (Week 2)
– TheFootballBrainiacs – Posted on: September 7, 2023