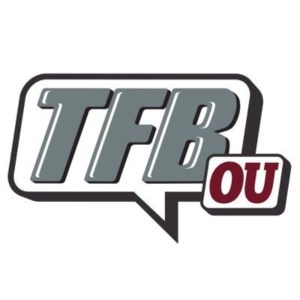 Open Post | Weekend, September 27th-29th
Posted on: September 27, 2019
Sooners Visitor List | Texas Tech
– Charlie S
The Sooners host Texas Tech this weekend as they open conference play.
Earlier this week we told you who the Official Visitors were that OU is expecting to be on campus.
We have confirmed a few additional names who will be unofficially visiting Norman as well.
Official Visitors:
2020 DL Princely Umanmielen (Texas Commit) – Manor, TX, 6'4″ 249
2020 DB Joshua Eaton (Texas Commit) – Houston, TX, 6'2″ 175
2020 OLB Antonio Doyle – Hazelwood, MO, 6'4″ 230
2020 Athlete Mikey Henderson (OU Commit) – Carrollton, TX, 6"1.5″ 234
2020 Athlete DJ Graham (OU Commit) – Keller, TX, 5'11.5″ 178
Unofficial Visitors:
2020
2020 OL Nate Anderson (OU Commit) – Frisco, TX, 6'5″ 262
2021:
2021 QB Caleb Williams – Washington, DC, 6'1″ 190
2021 DT Tyas Martin – Jacksonville, Ark, 6'4″ 230
2022:
2022 TE Donovan Green – Dickinson, Texas, 6'3″ 200
---
Blayne Toll | One to Watch
– Super K
A name you probably haven't heard since early this past summer is that of 2020 defensive lineman, Blayne Toll (Hazen, AR).
Toll was high on Oklahoma in the spring and early part of the summer. However, due to a lack of official visits available, the Sooners were unable to bring Toll back on campus before he announced his decision.
Toll ultimately committed to Arkansas at the end of June and it seemed that was all she wrote.
However, with Arkansas' on-field struggles, I reached out to Toll's mother to see where things stand.
She tells me that the family has not made a decision about whether to visit Oklahoma but she did say that the family discussed it this weekend. It does seem it is a real possibility.
Sources on the OU side have indicated that there is still interest in Toll.
My guess is if Arkansas continues to struggle, Toll will end up on campus for a visit.
---
Snippet: Lincoln Riley | Texas Tech | Q&A
– James Hale
I had a chance to talk to OU Head Coach Lincoln Riley ahead of the upcoming game with Texas Tech.
JH: I know you hate 11:00 AM kickoffs but did the bye week before the Texas Tech game help you to get better prepared for the recruiting weekend that you have coming up?
LR: "11:00 AM kicks are challenging they really are just getting people in. Everybody has to go through them so we will put up with them too. I certainly can't complain this year as we had several night ones in a row that have been good. I get that we have to play some early ones and we're going to have two or three in a row here but that is okay. Hopefully, we will not have too many and hopefully, it's just a good mix. Everybody has got to do it so we will get around it and we still should have a decent group in.'
JH: I know you hate the early kicks at home, but on the road is that a different story isn't?
LR: 'Yeah, I guess but it really doesn't matter on the road. To me when it comes to kickoff time the only concern at home is recruiting and on the road, the time of the game doesn't matter to me. I don't really care when we play. We will go play in the parking lot at 6:00 AM I really don't care. For recruiting for the home games it's nice to have a good mix of afternoon and evening games."
JH: Are you good with the Texas game at 11:00 AM?
LR: "I could care less. it's all good."
MEDIA: You have already had one open week and you will have two this year so what do you think about that?
LR: "I think I'm going to like two during the season. When two will be interesting will be on the back end of this thing when we are playing championship games, awards things, recruiting, National Signing Day, and oh-by-the-way we are getting ready for a bowl game. So, there is a lot of stuff going on in December and that extra week we're losing because of the additional bye week, we will probably want it back at that point.
There are some benefits to getting an additional bye week during the season but it will be interesting considering this is the first year we have had two bye weeks and everything getting pushed back with the early signing day it's going to be a challenge."
MEDIA: What is the challenge for your defensively when you don't know who the starting quarterback is?
LR: "Every offense adapts to that guy to various degrees but every unit does it some and not knowing exactly who that is will make you prepare for both guys and that's just part of it. It seems like we have had to do that a ton in the last few years. It is not new for us but it's a little challenging because you don't sit there and watch the same guy play over and over especially in a new system that we are studying now with Texas Tech. If it was the same offensive coordinator coming back it would be easier but it's not so you have to project a little bit."
"It's kind of like a first game and seeing new players you have to make adjustments as the game goes on. That's certainly true coming off a bye week it's going to be important whether it's the regular starter or not."
MEDIA: Is there something about having three non-conference games that you like and would you like to see that standard for everybody in college football where each team in college football would play nine conference games?
LR: "I would, but now it's something that sets our conference apart. I think if a team does its job then when it's time for a committee to make a decision that's a strong statement for them to consider. I think our league has done a good job with it and I think it's been smart. There are obvious challenges with it."
"I think anyway that we could make the schedules more uniform, whatever direction we went in, I think would be a good step for college football."
MEDIA: You have been dealing with the three-game non-conference schedule since you have been at OU, what are the benefits of the three games for you and your team?
LR: "It can benefit us. It fits well with our model of the type of games that we want to schedule. It allows you to play every single team in your conference which I like. It creates a lot of different and interesting matchups. There are advantages to both and I just think no matter what we do if we would all do the same it would be better for college football. Whether it's three non-conference games or four non-conference games or one non-power five or whatever it is there are going to be benefits and negatives to each one but if we all would do the same thing I think it would help the game a lot."
MEDIA: D'Eriq King's decision to redshirt this year and then return to the same school the next is that sort of an unintended consequence of the new redshirt rule?
LR: "That is something when they made the rule that they didn't think about. I still think the rule is overwhelmingly positive. No rule is going to be perfect and I don't know all the particulars of the situation at Houston so I'm not judging it one way or another. A lot of times there is more going on underneath the surface than we know."
"I don't know, I just feel with team sports, in general, is that something that's healthy and we want to be teaching? I know what it was intended for and it was intended for injuries, or for players that weren't playing much, or for players that you weren't sure if they needed it or not. I know it was not intended for starters so now that is part of it. Now the rule has come in with the bad and the good."
MEDIA: Are you now nervous now around that four-game mark that you will have several players come to you wanting to redshirt to have their year?
LR: "I wouldn't say that we are nervous about it because I just think it's so important that you're communicating with your players and talking to them and being open about their situation. It's good to always have those conversations and understand these guys point of view. Then you rely on your culture and your leadership. and if your culture and leadership are good then you're less likely to run into a lot of tough situations."
MEDIA: How different are those conversations when you have them in-season instead of before or after the season?
LR: "They are different. They are! They're different than the old redshirt conversations that we used to have certainly just because now there is so much more flexibility. Now, you can play them early or you can play a couple and save a couple or play one and save a few, and now there are so many different options. There are still probably some options that people haven't even figured out yet. They're definitely new but it's a rule now and I just think it's part of our game and we can't just duck our head in the sand and pretend it doesn't exist."
"So, we just try to be open about it and understand our players are going to have questions about it and have thoughts, and it's our jobs to help them through that process."
MEDIA: With a senior like Caleb Kelly who is rehabbing from ACL surgery do you have to do special things to keep him engaged with the program during his rehab process?
LR: "I don't think we have had to make any effort to help Caleb stay engaged with our program. He does a pretty good job of that himself. Occasionally you see an injured guy that wants to stray off and you have to reel them back in. He hasn't been that at all. He's been extremely engaged and positive and he's been very good for the young linebackers on our team. He's still very involved in the various community services that we do. He's training like crazy to get his body back. He has some obvious advantages in getting back sooner rather than later. He has a lot of motivation right now."
"When a guy gets hurt you hate it and you kind of dream up how a guy should handle it, but with Caleb he hasn't needed much help, he has been great through his rehab."
MEDIA: What are the advantages that Caleb has?
LR: "He has a redshirt year available. If he's able to get healthy then that presents different options for him.
JH: Would this be a case for a redshirt to take the year to get much bigger and stronger in his rehab, or rehab to come back and play some this year?
LR: "He is a great example of a guy really trying to build up his body and for him, this has been two years in a row. I mean some of our conversations last year were difficult because when he was going to play was going week-to-week for a while. We had a lot of different conversations so he's a great example of the good of the rule."
MEDIA: What has it been like for you to see Caleb work with Sooner Vision and be on our side for once against questions of your players?
LR: "Yeah, it is cool that he's in with you guys, but we're not going to let you guys in with the players (laughter). It was good because our broadcast people in Sooner Vision came to us and told us that Caleb has some interest in that profession and with him having a little bit more downtime in some areas it was a great opportunity for him to do some things that if he was playing he would not be able to do. Some of this opportunity is my trust in Caleb because I wouldn't let every player do that. I trust him and it was a great opportunity for him to learn and grow and it's something that he has a real strong interest in potentially doing when after he is done playing."
"We will see how it works out. We have had such a great history here of our players going on and doing really well in this field. So, it just made sense and I trusted our people that are doing the job and trusted Caleb."
MEDIA: Have you ever been around a player that was injured and just switched over to the media and staring working with the media before?
LR: "No, I haven't seen it before. The idea was brought to me and I thought about some the positives and negatives to it but I was sitting there thinking who would I be to take away a golden opportunity for him to learn. That's what this whole thing is about to begin with. If I thought it was going to be a detriment to the team I wouldn't allow him to do it, but I trust our people and I trust Caleb. I think it has been a real positive thing."
JH: Texas Tech has a good vibe going with their improved defense as you have with yours. As you have been getting ready to face them what have you seen in their defense that has them off to such a good start?
LR: "They have played well. They have been really impressive to the start of the year. We have played them at various times of the year and this was as impressive of a start defensively for them as I can remember for a while. They're not giving up many big plays, and not a crazy amount of yardage to Arizona the other night. They're not giving up very many points."
"They've been really good against the run. They have a linebacker there (SR, Jordyn Brooks) that is as good as I can remember them having since I have been playing them. He is really, really good. They are experienced, they have a lot of guys kind of all over the board that have played a lot of ball. Coach (Keith) Patterson has come in there and done a good job getting those guys going quickly and up to speed."
"They don't look like they are playing a new defense to them which is a testament to how well they are playing."
JH: Are they a defense that is aggressive which likes to attack you offensively?
LR: "They are certainly aggressive when they need to be, but they have a good plan and they do a good job of keeping you off pace."
MEDIA: When you were a sophomore on your high school team in Muleshoe, Texas you banged up your shoulder in a scrimmage. Could you describe that play and what kind of impact that had on your future?
LR: "I remember it vividly! It probably some way, somehow changed my life. I probably didn't know it at that time. It was a scrimmage in Dick Bivins Stadium and we were scrimmaging Amarillo Palo Duro and it was at the end of the scrimmage and we had put in a receiver that had not played a ton for us. He had an opportunity to score a touchdown down there and that would have been his first career one. I threw him a slant and I threw him a good ball and he didn't catch it and the ball went up in the air and it got picked. I was pissed."
"The guy was returning it down the sideline and he came over there and I got a pretty good shot at him and I was mad. I shouldn't have done it since it was a scrimmage but I remember after hitting him I'm laying on my back and tried to roll over and it felt like I had one arm. I wasn't in pain but anyone that has had a dislocated shoulder before can relate to it."
"My shoulder was dislocated and all busted up pretty good. I played the rest of the year with it but it was messed up and I had to get it fixed. Surgery back then wasn't anywhere near what it is today. I got a couple of screws in the shoulder and it happened to be the throwing shoulder and throwing was a little bit different after that."
"I have wondered a lot at various times of my life if that play didn't happen since then how that would have changed things in my life. It certainly did. I mean it did some way and somehow but I can't' explain exactly how."
MEDIA: If you had not gotten hurt would you have gone somewhere else to play than Texas Tech?
LR: "Yeah probably. I threw the ball well as a young player. I'm not saying that I'm some freak first-round quarterback but I was a lot different after that. I was never the same after that. Yeah, it's kind of crazy,"
If you would like to read the rest of this post, including what Riley had to say about Trejan Bridges and his work at defensive back, as well as James' practice reports from the week, please check the Donor Board.
---
Quick-Hitters | Portal Players
– Super K
A couple noteworthy DB prospects who have entered the portal and have some ties to OU or the OU staff are…
***Jamyest Williams – you'll recall Williams, a highly coveted DB out of high school, visited OU on multiple occasions. His father is originally from Oklahoma.
I've been told that pursuing Williams at this point is unlikely for a couple reasons, one of which is…size.
***Isaiah Pryor – the Ohio State defensive back was a 4-star prospect out of IMG. He was coached by Grinch at Ohio State. So, it would seem likely that the Sooners would pursue him.
However, here again, I've checked and been told that the Sooners are not going to make a move.
So, in effect, the news is that there is no news on transfer guys…right now.
---
Raiding Rocky Top? | Sooners Check on a Pair of Vol Commits
– Charlie S
*** Sooners went by to see 2020 Tennesee defensive back commit Keshawn Lawrence over the bye week last week. The Sooners are looking to fortify their defensive backfield class this cycle and they wanted to get a look at Lawrence in person.
The 6'1″ 197 lb Nashville native holds a bunch of major offers from the SEC schools and OU had been rumored to be getting serious in their pursuit of him.
Following the visit, our sources tell us that the Sooners will probably look in a different direction as they don't necessarily feel there is a good fit there.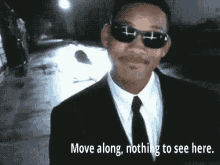 *** However, another new potential name to know for the Sooners 2020 cycle has popped up. His name is Jimmy Calloway and he also is a Tennessee commit.
Calloway is a 5'11" 170 lb Athlete out of Morrow, GA. He has been committed to the Volunteers since April and he holds around a dozen offers from such schools as Oregon, South Carolina, Virginia Tech and Kentucky.
Calloway does not currently hold an offer from OU, but the Sooners have begun to enter the picture in his recruitment.
Calloway let me know that he has been in contact recently with multiple Sooner staff members and they are working to set up a potential visit. The staff has not yet visited him in person to this point.
He is listed as an athlete, and he let me know the Sooners are interested in looking at him at multiple positions. I asked him if the Sooners coaches will have a tug of war between the offensive and defensive side and he said: "Oh yeah, they will".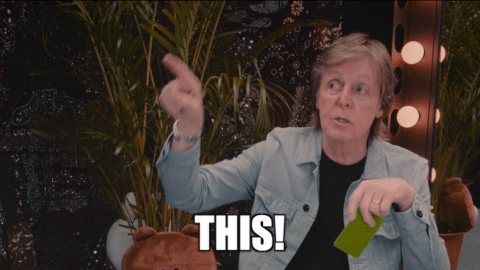 It feels like the Sooners are looking at him as a defensive back, but his film does show some nice hands. He also has a nice burst and some decent game speed. He wouldn't be designated as a burner, but he doesn't get caught from behind.
K spoke to a source on Calloway and source said: 'A lot of schools coming in after his first few games this year. UGA hosted him last weekend." So his performance on the field this year has opened some eyes, including those of the Sooners.
I will stay in touch with Calloway to see where things go and if a visit gets set up.
---
Jahquez Robinson | Sourced | Status Check
– Super K
While we have maintained regular communication with 2020 Alabama DB commit, Jahquez Robinson following his visit to OU, I was also able to catch up with a source who gave me some additional insight into Robinson's recruitment.
Here are the highlights:
***Probably the biggest bit of information I was given was that, per said source, Robinson signing with Alabama is not a foregone conclusion.
I don't know for certain the exact reasons but was told the chance that Robinson will ultimately stick with Alabama isn't at an all-time high. Something to keep an eye on.
***As we've indicated before, Robinson is high on Oklahoma and just has some reservations about the experience of Roy Manning. However, as the defense continues to show signs of improvement those hesitations dissipate.
***Source described Robinson's current disposition as a "heavy lean" towards OU. Not a done deal but according to this source, it's trending OU's direction.
***OU is doing a lot more "personality evaluations" on the defensive side of the ball than they once did and from what I gather from sources, Robinson is their top target. I'm told he checks all the boxes for Oklahoma including a seriousness in the classroom. I can tell you that when I went by Robinson's school and spoke with him, I was extremely impressed. Apparently he carries a 4.0 gpa.
Guys like Jaden Davis continue to show why athleticism coupled with intelligence, maturity and desire make for a much better success rate.
---
The Latest | 2020 CB Dontae Manning
– Charlie S
Last week, during the Sooners bye week, OU cornerback coach Roy Manning made his way out to Kansas City to see 2020 cornerback Dontae Manning as you may or may not know.
We brought up the Twitter interaction between the Mannings over the weekend as we felt it was notable as it had been a long time since Dontae showed any interaction between him and OU publicly. The former commit had pretty much gone silent on us as well.
We have consistently told you that our sources said the Sooners still viewed Dontae as their priority at corner and they had by no means moved on.
The one thing missing was our own confirmation of that information directly from Dontae himself.
While we have stated OU was beginning to feel a bit better about where they stand with Manning, we were unable to get a real sense from Manning himself as to his current views in regards to his former team.
Well, the self-imposed cold war seems to truly be thawing a bit as Manning responded to both Super K and I over the weekend.
Dontae was very happy to see coach Manning at his game and the resumption of communication between Manning and OU writers (myself and K at the very least) can only be viewed as a positive step in the right direction.
I, personally, had not heard back from Dontae since August 12th, That is comparable to several centuries in a recruiting cycle. K had not heard from him in a while as well so the fact he resumed some communication is a good thing,
As for the substance of the communication, Dontae let both of us know that he is trying to solidify plans to get back to Norman for a game this season.
Manning said "I'm trying to get back for a game. I want to see it live, in-person".
The 'it' being the Sooners defense. Speed D.
While this is not an earth-shattering note, it should give you some confidence in the fact that the performance of the OU defense to this point has done exactly what it aimed to do…make some priority pieces take notice of them.
The fact that the Sooners didn't pull off of recruiting Manning could be starting to pay off and if they keep things up, they stand a good chance of getting the former commit back on campus. If that trip comes to fruition, the Sooners will have a real opportunity to flip things back in their favor as Manning obviously was at one time sold on having his future unfold in Norman.
There is still a lot of work to be done here and Manning has several trips planned and is not in a rush to make another commitment. I believe the Sooners are completely fine with that as the longer his recruitment goes on, the more their chances of signing him increase.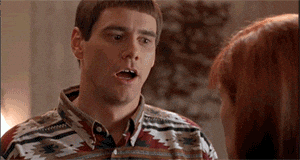 ---
For multiple daily posts, Insider Notes, Our TFB 'Pick Em' Contest, More Sourced Practice Notes, member chats with TFB staff, James Hale's Notebooks, TFB Sessions (5-minute audio talks) and much more, please check the Donor Board!