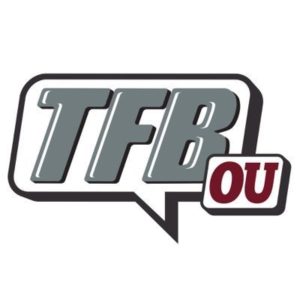 Open Post | Weekend, September 23rd – 25th
Posted on: September 23, 2022
Jaren Kanak | Incoming Arrival
– Charlie S – Posted on: September 21, 2022
Sooners linebacker Jaren Kanak has long held the fascination of the OU fan base.
Prior to Brent Venables taking the head coaching job at OU, his recruitment by the Sooners was pretty much a cursory storyline as the young man from Kansas had his sights set on playing for Brent Venables at Clemson.
Yes, he made a pit stop of a visit to Norman under Lincoln Riley, but he was locked into Clemson from the minute they offered, because of Brent Venables.
Fast forward to Venables taking the OU job. Immediately, all Sooner fan's heads were on a swivel as they looked to the Clemson commit list to see if Venables would be able to poach any of his commits. Kanak was a kid that jumped out to everyone.
Funny thing happened on the way to the head job at OU and that was that Venables stated he would not recruit or pursue ANY of Clemsons commits out of respect for Dabo Swinney and the Clemson program.
Kanak though had different plans. He wanted to play for Brent Venables, no matter where he was. So, he reached out to Venables, who basically rebuffed him…told him to go to Clemson, told him he would be great there and the staff there would develop him correctly.
Jaren was having none of that. Kanak and his family went to Dabo Swinney and had an open and honest conversation with him about Kanak's desire to play for Brent Venables.
Swinney gave Kanak his blessing and got on the phone with Venables and told him that he should allow Kanak to go ahead and play for him at Oklahoma. Venables was still reluctant to move forward with the process, but Kanak and his family basically recruited HIM to recruit them.
Things went quiet, Kanak technically decommitted from Clemson and signed with the Sooners, and showed up in January to begin his career under Coach Venables…at Oklahoma.
Throughout spring, summer, and fall camp, Kanka flashed. He was a different kind of freshman. He was physically impressive and ready to compete at the Oklahoma level, but he had a long way to go mentally to learn how to excel in Venables scheme at linebacker. He worked a lot at WILL and MIKE and while his skill set screamed 'CHEETAH' he really didn't get a ton of run there.
In the first two games of the season, Kanak got snaps as the backup MIKE for the most part. Then the Nebraska game happened.
Venables ran out a 3-3-5 defense for pretty much the first time as its base. DaShaun White was having the best game of his career in 5 years at OU but he got hit with a targeting call and was ejected from the contest. Jaren Kanak came in to replace White…and boy did that work out nicely for him.
Kanak went on to have a 10 tackle, 1 forced fumble, 1 tackle for loss performance in one half of football.
And the stats could have been much much better for him.
His speed, athleticism, and intensity are something to behold.
Following the game, Brent Venables admitted that Kanak looked really special out there. He said Kanak did really well despite 'not knowing what he was doing'.
DaShaun White, the guy who will likely have to battle Kanak all season long to keep his job, told Kanak he expects him to win the Butkus Award at OU before he leaves.
What a wild trip it's been to this point from the recruitment to the field…Jaren Kanak's time is coming, and it may be here sooner than many believed.
Somewhere up in the sky, Wally Pipp is screaming at DaShaun White to make sure he doesn't provide any more cause for Kanak to see even more snaps…he remembers how that turned out for him.
---
Additional Visit Notes | Kansas State Game
– Charlie S – Posted on: September 21, 2022
So far, there are no official visits set for the weekend. I do not expect that to change as it looks like the Kansas game will be the first weekend with multiple official visitors. Also expect the Baylor and Bedlam games to have official visitors.
***This week, the Sooners will have one of their most recent commits on campus this weekend as '23 WR Anthony Evans will make his way to Norman for the Kansas State game.
Evans committed to the Sooners on August 26th and is excited to be making it back to Norman.
***I also touched base with Sooners '23 RB commit Daylan Smothers. Smothers let me know that while he will not be in Norman this weekend, he is in the process of setting up a visit to experience a game atmosphere later this season.
***Sooners EDGE commit Colton Vasek is another guy who may make it in, and I will have CJ look to confirm whether or not that will be the case. (Vasek will not be in)
***Right now, Evans and LSU safety commit Ryan Yaites are looking like the big name '23 visitors but I wouldn't count out the typical names of interest like DL DJ Hicks and S Peyton Bowen. Currently, both have been non-commital in regards to making it to the game, but neither has ruled it out to this point.
***I will compile a list of some of the '24 kids that will be in, and OU will host a handful of kids from Mater Dei HS in California this weekend in both the '24 and '25 classes.
---
TFB Deep Dive | What's a Lead
– Ryan Lewis – Posted on: September 22, 2022
Think back to a little over a year ago; OU was coming off a Tulane win that was… less than satisfactory. The Sooners blew yet another lead – an uncomfortable theme over the past few seasons – and were lucky to come out on top.
I went into a deep dive back then, looking at the stats behind Oklahoma blowing leads; you can find it here.
https://donors.thefootballbrainiacs.com/tfb-deep-dive-blowing-the-lead/embed/#?secret=evcUeGtibU#?secret=3hHfOgcHoC
It was a rather unpleasant post, but essentially highlighted how frequently the Sooners blew a lead, even if they ended up winning.
---
In the present, the Sooners are 3-0 three games into the Brent Venables era. One of the main things that I've noticed throughout the three games has been the in-game adjustments and improvements, as OU has (mostly) looked better as the game goes on.
* UTEP: A rough second quarter showed some cracks, with an 11 point lead just before halftime. The Sooners tightened it up and had a 32 point lead by the end of the third quarter.
* Kent State: An oddly quiet first 29 minutes gave way to a 30 point win; the Sooners led by 28 after three quarters and certainly could have scored a lot more.
* Nebraska: The first seven minutes of the game were borderline alarming; after that, the Sooners rolled for 49 straight points over just 30 minutes (which is absurd) and could have named their score.
While it's only three games, this indicates two things to me:
1) The coaching staff is able to make in-game adjustments and / or has a game plan that they know will work given the time.
2) The players are in the mindset of playing hard throughout the game and aren't letting up.
If those two things prove to be true, that can be nothing but encouraging for the Sooners' future.
---
Since I like numbers, I can't help but put up some comparisons of blow leads for the past two coaches. Yes, I am fully aware that this is just three games into the BV era. But I like numbers, so…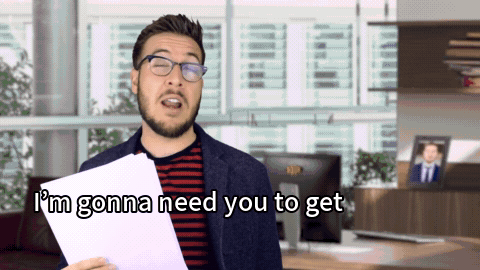 ---
A quick recap of how I define the data pieces involved for this analysis:
* The biggest decrease in OU's lead throughout the game (this could be from OU leading by 40 to OU leading by 20 [a 20 point decrease] or from OU leading by 15 to OU being behind by 1 [a 16 point decrease] and is independent of the final score)
* The largest lead held by OU prior to that decrease.
Let's get to it.
---
ITERATION 1

The biggest draw to me in this are the final three columns. While the win percentage is different, the sample size can definitely affect that. The final three columns, while they can of course change with more samples, are a function of the two changes I mentioned above.
Under Riley, when the Sooners blew a 10-point lead, they were (on average) winning by 17 and blew a lead of 17. They ended up with an average final spread of 9 (i.e. the average final scores were in OU's favor by 9), which doesn't seem like a lot considering a 17-point lead was once held.
Think back to some of the games in which a lead was blown but the game won (2021 Tulane, 2020 ISU, 2020 Texas, etc) – how many of those games were fans thinking "sure, OU gave up some points, but everything is fine"? Rather, it was usually full panic mode.
In the one game under Venables on this table, the Sooners held a 21-point lead (21-0 in the first quarter of the UTEP game) before letting that lead slip by 10 (21-10 mid second quarter). However, that last column shows the comfort factor: the Sooners went on to win the game by 32 and at no point felt panicked.
---
ITERATION 2
Now you might be thinking alright, not only is this a small sample size, but Venables has only played against non-conference teams; could that skew the results? I'm glad you asked. Below is a version that excludes all Big 12 members.

As you can see, Riley's win percentage drops and the average of the biggest lead blown increases. Granted, the average final spread improves a little, but is still far below the 32 point mark.
---
ITERATION 3

Venables has yet to blow a 17-point lead. It happened in 14% of Riley's games, of which he won 78%, and the average final spread was a 5-point win.
---
I could go on showing examples of blown leads under the former staff, but you get the picture. Venables' team appears to have a much different approach to playing throughout the game. Will leads still be blown? Of course, scoring happens. But the in-game improvements thus far have been extremely encouraging.
---
Know Your Opponent | Kansas State – 2022
– Charlie S – Posted on: September 22, 2022
Head Coach: Chris Klieman – 4th season as KSU Head Coach
Defensive Coordinator: Joe Klanderman – 3rd year as DC at KSU
Offensive Coordinator: Collin Klein – 1st year as OC at KSU
This Season: Kansas State is currently 2-1
The Wildcats opened the season by beating South Dakota 34-0.
Kansas State then dismantled Missouri by a score of 40-12.
Last week they inexplicably lost to Tulane 17-10.
Offense: Young first year OC Klein (32 years old) arrived on the scene for the Wildcats bowl game against LSU and his unit put up 42 points on the Tigers. The design is for the offense to be versatile and they have the ability to go from huddle to no huddle to up tempo. With the personnel they have, currently it is a run first, run often gameplan and they have another mobile QB in Adrian Martinez who transferred over from Nebraska in the offseason. Running back Deuce Vaughn is their centerpiece and is a key to stopping Kansas State.
Key Players on Offense:
#9 QB Adrian Martinez – Through 3 games, not a lot has been asked of Martinez as far as the pass game goes. His current stat line for the season reads: 41 completions on 66 attempts for 304 yards and 1 touchdown. He has taken care of the ball thus far and has not thrown an interception and has only been sacked 4 times.
#22 RB Deuce Vaughn – Vaughn, who technically still has 3 additional years of eligibility, has run the ball 62 times for 352 yards which is good for a 5.7 yard per carry average. He has scored 3 touchdowns on the year and his long run to this point is 39 yards.
#4 WR Malik Knowles – Knowles is the only receiver who has recorded double-digit recpetions this season. He has 10 catches for 92 yards. He is a big-bodied guy who is physical off the line and he can use his body well when it comes to contested catches.
#34 TE Ben Sinnott – Kansas State has a really strong TE room and Stinnott leads the group in receptions with 5 on the season. Expect to see multiple TEs on the field at the same time and #19 Sammy Wheeler will play a big role along with Sinnott
***So far, Adrian Martinez at QB is no Skylar Thompson in regard to production for Kansas State. Over the last two seasons the Sooners made Thompson look like a pro-bowler as they allowed him to throw for over 650 yards with 4 touchdowns. Martinez is a mobile guy who just has not found his rhythm as a passer to this point, and OU is hoping to keep him in check.
***Deuce Vaughn…Oklahoma slayer? Not in the run game really. Over the past two seasons the Sooners have held him in check on the ground limiting him to under 90 yards combined in the two games. Where he has killed them? The short passing game. Vaughn has gashed the Sooners for over 230 yards in reeptions in '20 and '21 combined.
***The Kansas State offense is currently ranked 96th in Total Offense. They average 354 yards a game and 5.32 yards per play. They rank 117th in passing offense and average 115 yards per game through the air.
Offensive Line:
LT #70 KT Leveston RS SR
LG #50 Cooper Beebe RS JR
OC #55 Hayden Gillum RS SR
RG #54 Hadley Panzer SO
RT #73 Christian Duffie RS SR
The Wildcats have a deep and experienced offensive line. They are very good at the point of attack and they protect Martinez very well. Definitely one of the strengths of the team.
Overall the Wildcat offense is not very diverse at this point. They simply have not had success throwing the ball, and part of that is by design, but as you saw against Tulane, they really need to develop the ability to move the ball through the air when things on the ground go sideways. Adrian Martinez and his receivers will need to up their game to find success against the Sooners.
Key players on Defense:
#91 DE Felix Anudike-Uzomah: The KSU defense has recorded 7 sacks on the year and FAU has 2.5 of them. The 6'4 junior is long, strong, and twitchy and he should be a concern for the OU offensive line.
#22 MLB Daniel Green: Green has 10 tackles and 2 interceptions on the young season. The RS SR middle backer is very active and has a nose for the ball.
#29 SAM Duke Khalid: Another solid member of a very good linebacking corp, Khalid is strong at the point of attack and has surprisingly good coverage ability.
#2 Safety Kobe Savage: What a great name, right? Savage is a transfer from JUCO who has an immediate impact in the secondary for the Wildcats. He is an active tackler and already has a pair of picks to his name.
***While the Wildcats offense has been rather pedestrian, their defense has been very stingy. They are currently ranked 20th in overall defense allowing just over 276 yards of offense per game.
***The Cats have allowed only 3 offensive TDs against them this season.
***Their rushing defense is ranked number 60 in the country and they only allow an average of 3.5 yards per carry.
***They are ranked 10th in passing defense and have only allowed 447 passing yards in total which is around 149 passing yards per game.
***The Wildcats are tied for second in the country with 7 interceptions on the year. They are very opportunistic and Missouri really helped pad those stats.
Overall:
Prior to the season, I had this one circled as a 'test' for the Sooners and despite the Wildcats loss to Tulane, I still view it that way.
Kansas State likely will not beat themselves. They are well coached, particularly defensively and they will be ready to play on Saturday night.
The Sooners obviously have a large talent advantage, as they do over most programs in the conference, and to this point, they also appear to be very well coached and focused.
This will likely be a battle of styles, at least early in, where Kansas State will try to control the clock and limit possessions. On paper, they do not appear to have the personnel to get into a shootout with Oklahoma.
In my opinion, this game comes down to 2 things…
1. How well can OU control the line of scrimmage offensively. The Kansas State front 7 on defense is a salty bunch. Not a ton of household names, but they are very effective and very assignment sound. If the OU offense is in synch again this week, they should be able to create enough doubt through the running game which will open up the RPO and the passing game.
2. Tackling. If OU can be solid in their tackling efforts and not allow a ton of yards after the catch, they should be able to spoil the Wildcats plan of playing keep away and not be able to execute long, time-consuming drives.
As is my custom, I will not be giving a prediction on this game as, well, I have sucked predicting this game in the past.
---
Sourced | Team Notes
– Charlie S – Posted on: September 22, 2022
Came across a few sourced notes for you all ahead of the Sooners game against Kansas State on Saturday…
***Source said the vibe around the team is one of 'hunger and determination' and noted that this week's practices have been quite intense as conference play approaches.
***Source said 'You can tell that everyone, especially in the secondary, has bought into the fact that you get rewarded for your performance and the competition is real'.
***On that note about competition in the secondary, one name that the source singled out as having a strong week was DJ Graham. Sounds like DJ has taken really well to his role as the first CB off the bench and he is making a push for even more playing time.
***Was told that R Mason Thomas looks good and that being held out last week was more precautionary than anything. However, the source did mention that Clayton Smith is showing some really strong confidence and had an impressive week of practice following his showing against Nebraska.
***Was told there continues to be a lot of focus on special teams and the units really are looking to put the work in that will deliver some points on the board. Sounds like Venables isn't just using coach speak when he talks about the importance of special teams and the desire to be aggressive in that arena.
***On the offensive line, source noted that they 'believe' you will see Wanya with the starters this week as he has worked extensively with the first unit in practice at right tackle and while Guyton got his share of reps at RT, he also spent some time getting used to left tackle again.
***Was told Dillon Gabriel has been 'lights out' this week in regard to running the offense. Source said "Felt like there were no misses on his part this week.'
Those are the main takeaways I got this week for you!
---
TFB Sooners Radio Ep. 5 | Hello Conference Play
– CJ Vogel – Posted on: September 22, 2022
Charlie and Ryan are back on the mic talking Oklahoma football as the Sooners are set to host Kansas State this Saturday in Brent Venables' first Big 12 game as the Sooners' head coach.