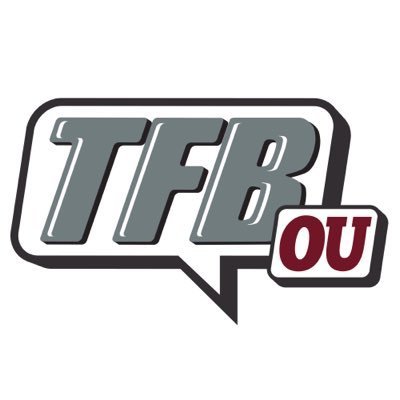 Open Post | Weekend, September 14th – 16th
Posted on: September 14, 2018
Sooners vs Iowa State | What I'll Be Looking For
– JY
The Sooners head to Ames Iowa to take on the Cyclones! Here are my initial thoughts on the game and what I'll be looking for!
1.   Defensively Iowa State returns a lot of personnel.  This will be the 3rd week in a row that the Sooners have faced a talented defense.
2.   Ames is a tough place to play.  You'd expect a non-blue blood like the Cyclones to not have an imposing venue, but Jack Trice Stadium is like K-State's place 2.0.  If those fans think they have a chance, they'll get loud.  They're gonna show up, so hopefully, the Sooners take em out of it early.
3.  How crisp the Sooners look this week will say a lot to me about this group's potential to grow and develop.  An illegal formation, a holding, and a false start killed three drives in the 1st quarter.  The crazy thing was by the time a minute had rolled off of the 2nd quarter clock, the Sooners were still up 28-7.  If they don't have those penalties, it's a rerun of the Florida Atlantic score.
4.  Given how many big plays popped against Florida Atlantic, I think that a game like UCLA where the Sooners had to work at it a little potentially could be a great learning experience for this young squad.  They're going to have some adversity Saturday.  Regardless how the Cyclones looked against the Hawkeyes Saturday, it was in Kinnick(which is a nightmare to play in) and it was on the road.  Make no mistake about it, the Cyclones will show up ready to play.
5.   We're going to find a lot out about the maturity level of this team Saturday.  First road game.  Young team.  New QB.  Their preparation will be what carries them.  How will they handle the noise?  How will they handle it if they have an early bad turnover?  My gut says they'll be fine as they got down an early score Saturday and then reeled off four scores before you could blink.
6.  Do we see the defense get that big turnover?  They have been really close a few times.  Bookie's blitz Saturday, Broiles hit on the QB, I could go on and on.  This team is going to start forcing turnovers with as many big plays as they've had.
7.  Kempt, the Cyclone QB hurt his knee Saturday and is uncertain for the start against the Sooners.  Zeb Noland may be called on for the start and is a career 52% passer.  Still, that doesn't mean much.  With last years defense, I'd be concerned w/anyone against it.  This year though I have much more confidence.
8.  The O line for the Cyclones isn't very good.  Iowa sacked em four times and shut David Montgomery, who's a hell of a back, completely down.  With the amount of pressure the Sooners have been showing, and the improvements up front they have made, I expect them to have a big day defensively.
9.  I'm looking for at least one special teams TD Saturday.  I just have a feeling that either we see a block or return for a TD.  Iowa State doesn't have the team speed that UCLA did.  If Brown or Lamb breaks out on em they won't be caught.
10.  I look for TJ Pledger to get a bigger role.  Marcelias Sutton or Trey Sermon will most likely get the start, but Pledger has looked really explosive.   His skill set gives you a better set of hands and open-field elusiveness the other backs don't possess.  Think a bigger Roy Finch with top end speed.
11.  I expect that Kyler Murray will be turned loose a bit more.  I don't think that Riley has been holding him back, I just expect we see more zone read, bootleg and stuff to get him out on the edge.  The guy is a big play waiting to happen, and he's also a guy who knows how to take care of himself and slide.  I think he'll have another big day.
12.  I expect the linebackers to have another big day.  Murray and Bolton have been lights out, and for Ryan Jones, the light is starting to come on.  Mark Jackson is like a linebacker and he's played well too.  These guys have all kinds of speed and athleticism.
13.  Finally, I think that Bookie has his first turnover.  The guy is a really smart player.  He's going to start making big plays defensively.
I'm thinking 35-14 Sooners
---
Dax Hill | Update
– Super K
We recently noted that per a source, communication between OU and Dax Hill has reopened. This was a surprise to us since Hill's family had spoken with the Sooner staff this past summer and let them know they were no longer considering OU. Hill had also let us know the same.
I spoke to a source close to Hill.
***Source said that in their recent conversations, Hill said he was down to two schools. Neither school was OU.
***Source said, as we previously reported, lines of communication have indeed reopened.
***Source said the Sooners are still sitting behind the two schools mentioned and they still have their work cut out for them.
In other words, the lines of communication is a small step in the right direction but it's still a small step at this point.
---
A Conversation With Chris Steele
– Super K
Chris Steele has remained one of the Sooners top defensive back targets. Steele recently told us that he is hoping to visit Oklahoma. With USC struggling early on and the Sooners looking solid, there seems to be some renewed interest from Steele.
I caught up with Steele and went in-depth with him about where things, currently, stand in his recruitment.
First, I asked Steele to clear something up. In Steele's USC commitment video, Oklahoma was not included as an option he was choosing from. This led some OU fans to doubt the many reports that Steele was ever serious about OU. We knew he was.
But why didn't an OU t-shirt end up in the video?
Chris laughed, "I just didn't have an Oklahoma shirt. Nothing more".
Steele went on to talk about his previous interest in OU, "They (OU) were definitely the team to beat at one point. When I went out there for my official, the future of the defense, you could see it. And you see them playing well right now. It was obvious even in the spring. I really saw myself going there. I saw what the defense would be and I saw an opportunity to come in and play".
But USC ultimately won out. I assumed that Steele grew up a USC fan. I assumed wrong. "I grew up watching UCLA. I have a family member who played there. I grew up going to games there. I was even committed to UCLA…I just didn't see myself fitting into their defense as well".
Steele did see himself fitting in at USC. But even then, that wasn't where he imagined he'd end up, "I always told myself I was going to leave Cali but when I took the visits, I liked them and I know you have to be selfish with the decision but I had to consider my family as well. I'm very close to my family. I live like fifteen minutes from USC."
Steel continued, "Location was the main thing. My family has the opportunity to come see me play. They can at least come to a guaranteed six games in California".
So, ultimately, distance was the factor that seems to have won out.
But distance certainly isn't the only factor. Stability plays a major role and right now USC isn't looking particularly stable. A former player out in Southern Cal recently said to me, "SC fans want national championships. If they ain't winning they want heads to roll".
It's clear that this sentiment isn't lost on Chris. He supports the USC staff but he knows the reality of the business, especially at a place like USC, "You have to consider whether the staff is going to be there. USC has a winning tradition. So, when they're shaky or the overall play isn't there then you know there is some uncertainty about the future".
Steele added, "I want to see development at my position . See the cornerbacks get better as the season goes along. I hope they have a successful season but if they don't, I have to factor that into my decision".
(Side note: Steele is a SHARP young man).
So, where does that put Oklahoma in all of this?
First, Steele says there are only two schools, outside of USC (obviously) that he is considering, at the moment, "Oklahoma and Florida". The interesting thing is, Steele has family near both schools.
With Oklahoma, Steele's uncle (his father's brother) lives in Tulsa. With Florida, Steele's grandparents (his father's parents) live in nearby Atlanta.
He's taken official visits to both schools. In fact, he's taken all five official visits. But despite his commitment to USC, OU never stopped recruiting him.
"Lincoln Riley actually recruits me the hardest. I talk to coach Cooks and coach Viney quite a bit but coach Riley has been on me the hardest. After I committed, he congratulated me and let me know that he wasn't going to stop recruiting me".
Another person who has continued to recruit Steele is Sooners DB, Bookie, "Bookie just texted me on Tuesday. He said he still wants me to play in the secondary with him"
It's pretty clear that if Steele is able to make it to Oklahoma for a return visit (which would be an unofficial) he will, "I thought about coming out for the Army game but that's too close. I may head out to OU for the Bedlam game but that's far away so it's still too early to tell. I want to get out there".
OU seems to have put themselves in the position they wanted to be in after not initially landing Steele. They have put themselves at the top of the list for Steele should USC continue to struggle. They maintained a relationship with Steele and Steele has enough ties to OU that they've also put themselves in a position to get him back on campus.
Steele said himself that after the last visit OU became the team to beat. A gameday environment with guys like Bridges, Wease, Henderson, and the other OU recruits, could be even better.
---
Iowa State Pregame | Class Is In Session
– The Professor
Chip Kelly wasn't ready for what the Sooners had for UCLA. While the Bruins were simply on their heels, the Iowa State Cyclones will likely just turn tail and run this Saturday. The Oklahoma Sooners are primed and ready to give ISU their comeuppance for last year's upset. Let's look at the stats that say this game might not be pretty for the Cyclones.
The History
Oklahoma and Iowa State have played each other 82 times over the last 90 years. Oklahoma leads that series 74-6-2. That's right, Pokes. Someone is actually worse against the Sooners than you.
Before the upset in Norman last season, Iowa State had only one win in the last 56 meetings.

Over the 82 meetings between Oklahoma and Iowa State, the Sooners have averaged 31.3 points per game and a margin of victory of 21.8 points.
Since Lincoln Riley has been running the offense at Oklahoma, the Sooners have scored more points inside Gaylord Family Oklahoma Memorial Stadium than Iowa State has scored in the entire series with the Sooners.
You read that correctly. With Riley calling the plays, Oklahoma has scored 943 points at home since the start of 2015. Iowa State has scored only 776 points against the Sooners in 82 games over 90 years.
The Coaches
Speaking of Lincoln Riley, he's 0-1 as a head coach against Iowa State. Yeah… While I think that is an anomaly, the coach on the other sideline has some real accomplishments that should be noted.
Matt Campbell is now in his 8th year as a head coach, and he's had success wherever he's been. His only losing season as a head coach was his first year at Iowa State. He turned a 3-9 team into an 8-win team that took down both teams in the Big 12 Championship last year. The guy can coach.
I think Riley has the better football mind, but Matt Campbell has proven himself to be one of the better young coaches in the game.
The Players
Sooner Nation will miss Rodney Anderson this season. His production as a runner and as a receiver out of the backfield will be missed. Personally, I wish him a full recovery and the best in a future that I know will be filled with football successes.
If the Sooners running game was the stock market, I would buy plenty of shares of T.J. Pledger. The true freshman has averaged 5.9 yards per carry on 14 carries so far in 2018 and is the 3rd leading rusher on the team behind Anderson and Murray. Oklahoma should be fine in the running game with Trey Sermon and Kennedy Brooks accompanying Pledger in the backfield.
Iowa State may be without their starting QB Kyle Kempt for the game this Saturday. If he's out, Zeb Noland will take the reins for the Cyclones. The Sooners shouldn't be too worried. Despite having the game of his life against Oklahoma last season, Kyle Kempt hasn't set the world on fire as a passer, and Uncle Zeb has a 52.6% completion percentage and a 122.3 Passing Efficiency in his five-game career.
The real threat is with ISU's David Montgomery. Despite a slow start in 2018, last year Montgomery has 1,146 yards and 11 touchdowns.
The defense may be a real strength of the Cyclones as well. Last season, Iowa State gave up just 3.62 yards per carry and have so far given up 2.92 yards per carry in their one game this season.
Regardless of all the analysis, the Sooners should be motivated to take out the Cyclones. As Doc Holliday put it in Tombstone, "Make no mistake, it's not revenge he's after. It's a reckonin'". Lincoln Riley and the Sooners will be ready to set things right in Ames.
Check back early next week for the post-game report, and perhaps the exact time of death for the Iowa State Cyclones.