Open Post | Weekend, September 11th – 13th
Posted on: September 10, 2020
TFB Talking Point | Big 12 Predictions 2020
– The Football Brainiacs
2020 conference football is almost here, with conference play the focus. Charlie and Ryan share their predictions for another Big 12 football season. Let us know what you think!
---
CHARLIE
1. Oklahoma (8-1)
2. Texas (7-2)
3. Oklahoma State (7-2)
4. Iowa State (6-3)
5. TCU (5-4)
6. KSU (5-4)
7. Baylor (3-6)
8. TTU (2-7)
9. Kansas (1-8)
10. WVU (1-8)
Big 12 Championship Game: OU over Texas (Just playing the odds that the two deepest and most talented rosters will win the war of attrition throughout the season)
---
RYAN
1. Oklahoma (8-1) (ya know what? I picked 9-0 the past two seasons and got burned. I'm going to reverse psychology this thing.)
2. Iowa State (7-2)
3. Texas (7-2)
4. Oklahoma State (6-3)
5. Baylor (5-4)
6. TCU (4-5)
7. Kansas State (3-6)
8. Texas Tech (3-6)
9. West Virginia (1-8)
10. Kansas (1-8)
Big 12 Championship Game: OU over Iowa State
---
D Line Depth Talk | Sourced
– Super K
***As I've previously mentioned, OU has dealt with a lot of guys being out due to Covid contact tracing. Their actual number of cases in comparison hasn't been particularly high. In fact, I noted an example of how Texas' entire secondary contracted the virus whereas no one in OU's starting secondary contracted it. But they did have guys held out for contact tracing.
***The DL had it's own share of contact tracing struggles. As I understand it, they, again, didn't have a ton of guys that had the virus. Just guys who were out for contact tracing.
***Because OU hasn't had as many guys actually get the virus, they may have to contend with contact tracing issues throughout the season. In my estimation, that means you are going to see a lot of guys play.
***This season is going to test teams' depth and OU may get tested more than others.
***The latest DL out with Covid related issues, per a source, is Marcus Stripling. I don't know if that's because he has contracted Covid or if it's a contact trace but it's fairly recent. As such, I don't know yet if he will be out of quarantine for this weekend.
***The picture we've gotten is that at full strength your front is Bonitto, Perrion, Stokes and Ronnie Perkins.
***Perkins is out on suspension.
***Bonitto is a guy who as I previously mentioned has been someone we've heard good things about in terms of his progress.
***The Sooners had Jalen Redmond as a guy who can rotate inside and outside but as you know, he opted out.
***And with Stripling out, it sounds like JMT may now end up as your DE starter. I've been told that Grinch has been working JMT at both end and rush presumably for some depth.
***Kelley and Ellison can give you some rotation inside. Though I've heard so little on Ellison that I don't have a sense of what the staff thinks of him. Kelley has had some decent reviews.
***I'm told the staff has been moving Isaiah Thomas around. He's getting reps both inside and outside though not at rush.
***With all this, again, I think it's safe to say a lot of guys will play that normally wouldn't, like the younger guys.
***I asked about Grimes and was told, "He'll be good, him and (Brynden) Walker. Just need to figure things out, fully. They'll have to because of the pandemic and numbers, but they will both help us".
***I also asked about Joseph Wete's progress and was told that he's been decent but there is concern that he's a little soft in the run game.
***To me this season is really more about trying to get yourself live bullets and build as much depth as possible for a run next year. It's also about giving the kids a chance to finally play the game they love. And, bringing the fans and our country a taste of normalcy. Praying for everyone's safety!
---
Position Group Progress Report | Preseason
– Charlie S
Handing out the rankings for the Sooners position groups prior to stepping on the field for the 2020 season.
I will be doing the Position Group Progress Reports following each game, so at the end of the season, we will see if my preseason rankings were accurate!
Remember, this is where I view the groups preseason with my own rankings:
QB: 4*: Yes, I know Spencer Rattler was a consensus 5*, but he (and the rest of the room) has yet to take a meaningful snap at OU.
This year, with COVID, you add another consideration to the importance of the role of QB1. Not only does your number one guy have to be a leader on the field, he has to be a leader off the field and take care of himself in terms of avoiding contact tracing as well as the virus himself because if he slips up there, he is gone for 2 games at a minimum.
OU has a very good QB room in terms of depth as they will be able to roll out Tanner Mordecai, Tanner Schafer and Chandler Morris among others.
But lets face it…Spencer Rattler, without having ever taken a significant snap at OU, is already being touted as a Heisman candidate. He will make rookie mistakes on the field, you have to hope he doesn't make rookie mistakes off the field and find himself in quarantine. This room, based on Rattler alone, may have the highest ceiling.
RB/HB: 4*: The entire last year was a weird one for the Sooners running back room. Last season they had Trey Sermon, Kennedy Brooks, and Rhamondre Stevenson as their main guys. Each of those guys is very talented and could be a featured back at many different programs. The issue last year was, the Sooners QB, Jalen Hurts, was the featured back.
Heading into 2020, none of those three mentioned above are available for game one. Trey Sermon bolted Norman for Columbus Ohio where he will now watch college football on Saturdays instead of playing it. Kennedy Brooks (who has 2 consecutive 1,000-yard seasons to his name) has chosen to officially opt-out and the start to Rhamondre Stevensons 2020 season went up in smoke as he is suspended (pending appeal) for the first half of the season.
I, for one, am still not sweating it. OU will roll out TJ Pledger, who has been with the program for 3 years and has produced well when given the opportunity. Then you will have RS Freshman Marcus Major taking some of the load off his duties. But the main reason I am not really worried about the RB room is true freshman Seth McGowan.
You know we (K and I) have always been high on McGowan, but based on what we have heard and reported about him since his arrival on campus, I truly believe you all have reason to be excited. McGowan, Pledger, and Major will hold the fort down until the return of Stevenson and once he returns, your room looks quite impressive.
That's not even taking the HB's into account. Jeremiah Hall is a guy who could be a captain in my opinion and really blossomed last year in all facets of his game. Then you have Brayden Willis, who is extremely versatile and talented who will spend some time at HB as well as the guy who, in my opinion, is the most talented guy in the room in freshman Mikey Henderson who could revolutionize the HB position once again for OU. Henderson's size and athleticism coupled with Riley's offensive innovation can present a downright scary matchup nightmare for opponents. But his time is the future, right now, Hall and Willis will likely be the main guys and they are more than capable of being major forces on the field.
WR/TE: 4*: Look, OU lost a guy who was, in my opinion, the best wide receiver to ever come through Oklahoma in their illustrious history in CeeDee Lamb.
The year prior to that, they lost a first-round pick in Hollywood Brown.
The year before that they lost a Biletnikoff winner in DeDe Westbrook.
Before that they lost one of the best slot receivers ever in Shep.
Don't call me a guy who is worried at all about the talent of the OU WR room. Call me a guy who is very concerned about the quality depth to start the season, however.
OU will still roll out a spicy group for snap one of game one. You will have Rambo and Wease out there along with Stogner and another quality guy in Theo Howard/Obi Obialo/Marvin Mims etc.
If they can catch the ball, they will be more than fine.
However, you also have two guys who would have made this room truly elite (on paper in preseason) who won't be playing snap one game one and you really don't have a concrete idea when both of them will be back in Jadon Haselwood (injury) and Trejan Bridges (suspension). The lack of availability of those two guys hurts, but it's not something that should kill OU. Hopefully, Bridges and Haselwood both see the field in the second half of the season.
You have young guys to be excited about in Mims and Conyers in particular.
Stogner will likely be a crucial part of the offense and serve not only as a weapon but as a security blanket for the young QBs of Oklahoma.
OL: 5*: Heading into the 2020 season, the best unit on this team is the Offensive Line and I don't think it's even debatable.
The Sooners not only return their entire starting line from last year, they actually added one of the best 2019 OL classes in the country to the room.
Coach Bill Bedenbaugh has even mentioned that 'some very good players will be on scout team'.
The biggest question, in my opinion, is who will seize the left tackle position for good. Will it be freshman Anton, Harrison, sophomore Stacey Wilkins, does one time starter Eric Swenson make a stand, what about Finley Felix? The left tackle position certainly looks deeper, on paper, than it did last year.
Then there is UCLA transfer Chris Murray. Why he isn't eligible to this point (NCAA is dumb) is betond me but should he get eligible, he will instantly push for a starting interior spot.
The only other real question I have is…do any of the 4 main returning starters (Hayes, Creed, Robinson, Ealy) lose their designated starter spot? Do guys like EJ Ndoma Ogar, Brey Walker, Marcus Alexander, or Andrew Raym (or any other member of the room) make a move and bump out an incumbent? I would bet all of the guys I mentioned as challengers get significant playing time and I would not be shocked to see one or two of them run out there with the first unit for some games. The room is talented and extremely deep.
DL/Rush: 3*: Game one, snap one, of the 2020 season will see a very, very different look for the Sooners at the defensive line when compared to the 2019 season.
It will even look different than what it looked like at the start of fall camp for this season.
Gone are Neville Gallimore (NFL), Jalen Redmond (COVID Opt-Out), and Ronnie Perkins (Suspension). Those were the 3 best guys off the DL last year.
Those losses are difficult to overcome for sure.
The only returning DL with any consequential amount of previous playing time is former JUCO LaRon Stokes.
The absence of Redmond and Perkins is a tough blow for OU as they will look to guys like Perrion Winfrey, Jordan Kelley, Josh Ellison, Isaiah Thomas, and Kori Roberson to replace some of their production.
Maybe you can catch lightning in a bottle with a guy like Joesph Wete, JMT, Noah Arinze, or Reggie Grimes at the end position, but the interior depth and proven commodities are really thin. Really, really thin.
RUSH should be in good shape with Bonitto returning as well as the other options they have there so that's not too much of a concern. DE has some bodies in Stripling and Thomas, but someone has to step it up in Perkins' absence.
The talent is largely unproven and the depth is not what you want, particularly with the added issue of COVID and contact tracing. As things stand, I view the DL as the shakiest position group in terms of talent and depth, by far, for Oklahoma.
LBs: 4*: I actually like this group in regards to talent.
The addition of Ugwoegbu to the interior linebacker room is huge in my opinion and I think White and Asamoah are in a position to take their games to the next level.
The loss of Caleb Kelly hurt with respect to potential and depth, but I am looking forward to seeing what the rest of the guys in the group bring to the table.
You know White and Asamoah are your likely starters with Ugwoegbu most certainly the first guy off the bench. Then you have guys like freshman Shane Whitter, Robert Barnes, Jamal Morris, and Bryan Mead as guys who will likely get a chance to prove themselves.
I am really looking forward to seeing Whitter. If the game slows down for him, I believe he has the tools to be a very good player for linebacker coach Brain Odom and I would not be shocked to see him getting regular reps by mid-season.
Barnes and Morris, I want to see how well they have adapted to spinning down from safety. I think both have the tools required to be solid LBs, it's about them putting it together and making the staff take notice and give them the reps and a chance to prove themselves.
In a best-case scenario, you don't see much of Mead. I would rather work with the younger/less experienced guys than running Mead out there.
Overall, especially with the addition and potential of Ugwoegbu, I am a lot higher on this group than most.
DBs: 4*: I am a buyer of this group. Not necessarily the nominal starters as a whole, but I am really starting to like the potential depth and athleticism of the group.
Game one snap one I think you see the usual suspects take the field. I think your corners are Brown and Davis, your safeties are Fields and DTY, and your NB is Bookie.
Not a bad group, but I feel like the 2 deep is loaded with potential impact players.
I look at guys like B.Washington and W.Washington at the safety spots and say 'Yeah, those are the guys I want to see push the starters'. I think they will as the season progresses.
Your young corners bring a lot of length and athleticism to the battle. Reviews of Graham, Dennis, and Eaton have all been positive and you can bet they will all get some run early on.
Tre Norwood has returned from his injury last year and is hoping for a resurgence along the lines of what the departed Parnell Motley experienced last year. The issue is, where does Norwood fit in? We have heard he has been out for a large portion of camp with COVID/Contact tracing. Will he be the third CB or does he get a chance to press Bookie at NB?
Speaking fo NB, Bookie is the guy there, in my opinion, but does Criddell finally get some meaningful playing time? Bookie had no effective back up last year. When he was not on the field, you could see, like actually see the difference in the OU defense while even watching from home. Bookie would be well served with a guy who can give him some breaks. Hopefully, Criddell or Norwood are guys that could get him some breathers.
Special Teams: High 4*: Gonna throw a curve here and rank the special teams group as the 2nd best room in the program.
More of a shoutout to Gabe 'Mr Perfect' Brkic than anything else. When you return a guy that hasn't missed a scoring kick in his career and regularly gets the job done on kickoffs, you have to recognize it.
I also expect the punter to get the job done when called upon, and frankly, in the last 5 years, being the punter at OU is a pretty easy job.
As for punt/kick defense and the return games, I expect them to be solid if not spectacular.
---
The Latest | 2021 OL Tristan Leigh
– James Hale
I had a chance to talk to Laura Rigney, the mother of five-star offensive tackle Tristan Leigh (6'5, 305) of Fairfax (Robinson Secondary), Virginia, and she said that there is still a lot of recruiting to do moving forward.
Yes, she said that they had a great time in Baton Rouge, Louisiana last weekend, but she says Tristan is not close to committing and that he's still seriously considering OU, and in fact, he's still considering all six schools. That list also includes Alabama, Ohio State, Clemson, and Florida.
"Tristan is still 100% percent open," said Mrs. Rigney. "We had a great time in LSU, but we had a great time in Norman as well. Some of the same kids in Norman were with us at LSU as well, and we continued to talk and compare notes. That's really what's going on, as the kids are not on a schedule, and are just hanging about talking about what they want out of a program, and what they are looking for in a program."
"As parents, we have been comparing all the schools and the communities, and the players talked more about football and comparing the programs. Yes, Oklahoma came up several times on the trip, and a lot of good things were said about the Sooners. Tristan is going through the process but is still wide open."
The next step in the process is Tristain's plan to take his girlfriend to both LSU and OU because where ever he goes she is going with him. He plans to go back to Baton Rouge this weekend, and mom and his brother Aidan will be going back with him. Then the four plan to attend a game in Norman, and are currently looking at the Kansas State game. His girlfriend wants to major in engineering and they looking for a good engineering school to attend.
I believe that Tristan is still open when it comes to recruiting, but there is no question that he's a lean-to LSU right now, with the Sooners a close second. He has been to LSU three times previously and is working to make it four this weekend. He has been to Norman once and has never been to a game at OU. The fact that he is trying to get back to Norman to see a football game at OU is a good thing. If he makes back, then the Sooners are still in the hunt, but if he goes to LSU for a fourth time, the second straight on his own, and doesn't make it back to Norman, then OU really doesn't have a shot at signing him.
Right now, OU remains very much in the picture, but plans are being made for the next month or so, and how OU lands within those plans will really determine if they have a chance to sign Leigh on signing day.
---
The Suspensions | The Latest
– Charlie S
Lot's of questions following the release of the Sooners week one depth chart surrounding the inclusion of the three players who are suspended by the NCAA.
Ronnie Perkins, Trejan Bridges, and Rhamondre Stevenson were all suspended prior to the College Football Playoff game against LSU last year.
The undefined suspension is said to be in place for 'Half the regular season' in terms of the amount of games to be missed. That would normally be 6 games in total, but with COVID shortening the season, it may be a game less.
As we have been saying over the course of the last eight months, there has been no news on the outcome of any appeal process.
That remains to be the case as of this very minute.
*** Last Friday I checked with a source close to the situation who told me 'Nope, nothing new, have not heard a thing"
*** Over the weekend, K checked with a source who also indicated that there had been no notification of progress
*** James just spoke to yet another source, this afternoon (Wednesday), who indicated that there has been no movement relayed to them in regards to the appeals process.
So, while the players are listed on the depth chart, there has been no movement, or notifications, regarding their appeals.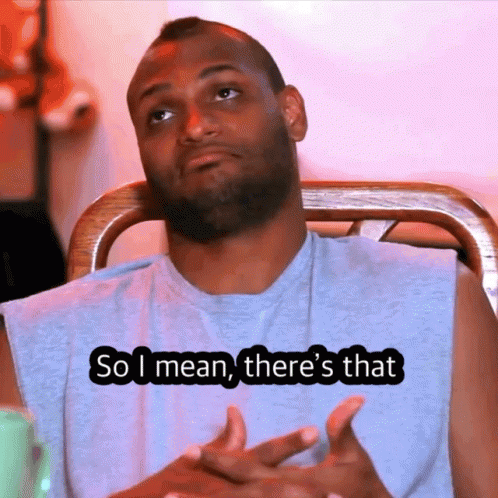 ---
One on One | Missouri State
– Charlie S
The Sooners open their 2020 season this weekend as Missouri State heads to Norman!
Throughout the season, prior to each game, I will be writing about the 'One on One' matchups that I think will be critical to the game.
However, the Missouri State Bears are an FCS program coming off a 1-10 season, and even the addition of Bobby Petrino as their new coach will not help them much, so I am going to just mention a couple things I will focus on during the game as there are no truly interesting 'One on One' matchups.
---
One on One number One:
Spencer Rattler vs Expectations
Game one of the 2020 season marks the beginning of the Spencer Rattler era at Oklahoma.
Rattler was the number one quarterback in his class coming out of high school in the 2019 class and he redshirted last season as Jalen Hurts took his turn at the wheel of the Lincoln Riley offensive machine.
Rattler is the 4th quarterback in the last four years to guide the Sooners for game one of their seasons. The prior three guys won three Big 12 conference championships and each led the program to the College Football Playoffs. Oh, by the way, in case you forgot, two of the previous three QBs won the Heisman Trophy as well while the third QB finished second in the voting for the Heisman.
There are expectations. Earlier this week, Lincoln Riley mentioned that despite the circumstances surrounding this season, and despite the relative youth of Rattler, there is no change in his expectations for the year. Oklahoma wants to win championships, and they expect to do so.
Rattler himself said, "Pressure is privilege".
Well, here you go kid.
As far as what I want to see from Rattler in game one, it boils down to three things:
*** His leadership capabilities. Young guys can get flustered real quick if something goes sideways. Whether it be a spat of unforced penalties by his linemen, a few dropped passes by his receivers, or mental errors by him or his unit, I'm looking to see the body language as well as what he does next (after the issue). Each of the previous three QBs excelled in this area. Baker was emotional but encouraging. Murray was quiet but very assuring. Hurts excelled at putting mishaps behind him and focusing on what had to come next. I want to see how Rattler reacts to adversity, whether it is self-inflicted or caused by others. While I do not expect the game to be in doubt, the first impression he makes in regards to overcoming some adversity will stick with him for a while both in the locker room and in public perception.
*** The ability to make the correct read consistently in a timely fashion. Last year the offense was different for OU than it had been in previous years as Jalen Hurts was a different type of QB compared to Mayfield and Murray. Hurts was basically a one read and eventually run guy whereas Mayfield and Murray would often go through their progressions until there was no other option than to tuck and run. I want to see Rattler go through his progressions consistently and use the weapons at his disposal instead of his feet. There should be little need for improvision against Missouri State.
*** Accuracy on the deep ball. OU will have their chances to go big against Missouri State, as a matter of fact, they will likely have many chances. Last year we often saw Oklahoma wide receivers running free deep downfield. I want to see Rattler not only anticipating his guys separating but I also want to see him deliver the ball in good timing and location. So that kind of goes along with my second point about going through his progressions, but now I want to see how much confidence in actually letting it rip. Yes I would like to see him take what is given to him, and yes it is important to make 'all the throws' but one thing that was sorely missed by the OU offense last year was the consistent deep-ball threat. Rambo, Wease, and the boys should be able to give him plenty of opportunities.
One on One number Two:
David Ugwoegbu vs His New Position
I know you guys think I'm reaching here a bit as I say a backup MIKE linebacker should be an area of focus.
I get it. But I truly feel that Ugwoegbu is a key to the success of the defense as a unit heading into the season.
The Sooners lost their best linebacker to the draft from the 2019 team in Kenneth Murray.
Oklahoma lost a guy in preseason to injury who was considered to be a favorite to win an interior linebacker job in Caleb Kelly.
The Sooners return just two guys (DaShaun White and Brian Asamoah) who were recruited and offered scholarships as interior backers.
Linebackers are the heartbeat of the defense and they get dinged up. In order to keep the play of the unit at a high level, you need quality guys who can come in off the bench and not miss a beat.
I want to see Ugwoegbu early and often as I believe he could actually be a guy who takes the lead role at MIKE in time based on his athleticism and measurables.
Look, DaShaun White is no slouch and I believe he will have a very good year. I just think Ugwoegbu has a higher ceiling.
OU needs to find at least one other guy to contribute some quality minutes at ILB. Will that be Robert Barnes? Shane Whitter? Jamal Morris? I don't know (I believe Whitter will be very good) but I do know that you don't take David Ugwoegbu out of his previous position at RUSH (where he likely would have split reps 50/50 if not won the starting job outright) and keep him on the shelf.
I want to see how Ugwoegbu makes his way through the wash in the middle of the field and how he deals with his coverage responsibilities. I have no worries about his production when they offset him at the line of scrimmage as they would do with Murray, he will get after the QB. But show me that he can make the correct reads and react quickly and decisively and I will consider it a good day. Show me that he can meet a running back in the gap and stone him in the backfield. Show me that he can rub off a pulling OL or TE and still fit his gap. Show me that he doesn't get lost in the coverage responsibilities in the middle of the field.
Can Ugwoegbu be the guy OU needs? I think he can. Saturday night should give us a peek at his potential.
These are a couple of things I will be watching on Saturday night. What will you guys be paying attention too?
---
Quarantine Room
– TFB
Throughout the week on the Donor Board, we have mentioned the following guys, who our sources tell us, are likely to miss this week's game due to COVID Protocol. (Either because they have the virus or through contact tracing)
As of Thursday evening, at 6:00 pm:
Marcus Stripling, DJ Graham, Jalin Conyers, Brayden Willis, Drake Stoops, Bryson Washington, Kendal Dennis, Anton Harrison, TJ Pledger
There will be additional testing done today (Friday) so it is likely there will be additional players missing this week's game.