Open Post | Weekend, October 8th – 10th
Posted on: October 8, 2021
TFB Shootout Podcast | Red River Rivalry Week
– CJ Vogel
My friends from the north, I come in peace and I bring with me an offering I believe you all will enjoy.
Beginning this week, JY Brainiac, Ryan Lewis and myself will be bringing you a weekly podcast covering both Texas and Oklahoma, giving you an inside look at each team's performance from the previous week and looking forward to what the keys to success need to be for each team leading up to their next ball game.
Right now the goal is to release weekly episodes for the remainder of the season on Mondays on the Donor Board. We will throw in recruiting tidbits every now and then so you will get your fix on that end in the episodes as well.
Give it a listen and let us know what you think on the podcast and ways we can improve.
---
Know Your Opponent | Texas
– Darius Terrell – Posted on: October 5, 2021
Hey y'all, Charlie asked me if I would do the KYO's for both sides this week and I was happy to do so!
First I will post the regular KYO which covers what you need to know about this weeks opponent.
Underneath that, I will include my KYO that I posted on the other side of the rivalry!
Hope you enjoy getting a look at both sides here!
---
Know Your Opponent | Texas (2021)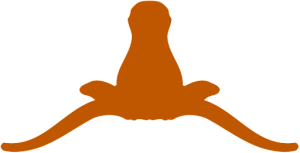 (Charlie took the Liberty to follow the board rules with the logo)
Head Coach/Offensive Coordinator – Steve Sarkisian (1st Season at UT)
Defensive Coordinator – Pete Kwiatkowski (1st Season at UT)
In Steve Sarkisian's debut season in Austin, the Longhorns are 4-1 (2-0) through their first five games and are coming off of a hard-fought 32-27 victory in Fort Worth, Texas, against a very motivated TCU squad.
On Offense …
Texas is in their first season under highly-respected play-caller Steve Sarkisian as OC. Texas is obviously paced by Star Running Back Bijan Robinson, who is on many midseason Heisman lists. Texas works their passing game off of their run game and love to work the middle of the field with intermediate routes. Worthy and Keilan Robinson are the biggest "explosive play" threats outside of #5.
QB –#11 Casey Thompson
RB – #5 Bijan Robinson* and #2 Roschon Johnson and/or #7 Keilan Robinson
– Casey Thompson is a Sooner legacy and I'm sure would love nothing more than to make a statement against the school that he grew up watching and rooting for. Thompson is capable of extending plays with his legs and can make throws on the move. To this point in the season, there is a belief by some that he struggles making deep passes downfield. We'll see if Oklahoma has those same doubts.
– Bijan Robinson is the star of the program and probably the best player that Texas has had in over a decade. He's a special talent that can also be utilized as a Wide Receiver. Mission #1 for the Sooners will be containing Robinson.
WR – #4 Jordan Whittington*
WR – #8 Xavier Worthy
WR – #6 Joshua Moore
TE – #80 Cade Brewer and #18 Jared Wiley
– Whittington has been healthy this season for the first time during his Texas career and is having a bit of a breakout year. He's the Longhorns most consistent WR. Xavier Worthy is probably the Longhorns most talented WR as a True Freshman. He'll be looking to bounce back from a rough showing against TCU.
– Texas loves playing multiple TEs when they can and Brewer has been around seemingly forever while Wiley provides a true 6'7 two-way option.
LT – #70 Christian Jones
LG – #68 Derek Kerstetter
C – #65 Jake Majors
RG – #75 Junior Angilau
RT – #69 Andrej Karic
– Texas lost starting LG Denzel Okafor for the season in last week's contest and it may end up being a bit of a blessing in disguise. Derek Kerstetter is Texas' most experienced OL and the insertion of Redshirt Freshman Andrej Karic into the lineup at RT has been a positive.
– The Sooners terrorized Sam Ehlinger and this group a year ago in the Cotton Bowl. The Left Tackle, Christian Jones, is the guy viewed as the weakest link.
On Defense …
The Longhorns run a Multiple Defense under new DC Pete Kwiatkowski who was hired away from Washington during the off-season. Texas will at times go to a 2 or 3- Down Lineman Front and substitute extra LBs/EDGE bodies on the field. This Defense is predicated on trying to force opponents to puts drives together without self-inflicted mistakes. Texas has struggled to create pressure with their Front Four this season and they are reluctant to bring extra bodies because they don't want to expose their Safeties in coverage.
BUCK – #46 Ray Thornton and #18 Ovie Oghoufo
NT – #99 Keondre Coburn and #93 T'Vondre Sweat
DT- #98 Moro Ojomo and #90 Byron Murphy
JACK- #3 Jacoby Jones and #95 Alfred Collins
– I believe that these guys are going to be the ones that decide if Texas is going to win the ball game or not. If Oklahoma's front can get consistent movement we could see a similar rushing total to what Texas gave up against Arkansas.
– Jacoby Jones, a former Oklahoma commit, has had a strong start to his Senior season. Texas has seemingly gotten better interior production from their second unit so far than they have from their starting unit. Keondre Coburn has been a huge disappointment this year.
MIKE – #47 Luke Brockermeyer
WILL – #0 DeMarvion Overshown*
– The uber-athletic Junior, Overshown, has been terrific this season and is having a breakout year. He is the team's leading tackler. Brockermeyer, a former walk-on has been a revelation although he is a bit limited physically. Texas has to keep these guys clean in order for the Defense to work.
CB – #9 Josh Thompson
STAR- #11 Anthony Cook
FS – #28 Jerrin Thompson
SS – #25 B.J. Foster
CB – #5 D'Shawn Jamison
– The Corners are good and they have depth at the position. Josh Thompson and Jamison will both likely be drafted next spring.
– I'm going to be real with you all. The Safeties can't cover at all, so Texas likes to keep them in a 2-high look over the top. If Rattler has time he can expose Texas downfield.
Overall Thoughts …
– So many potential storylines here. Riley vs. Sarkisian. Casey Thompson against his childhood team. Oh yea, Texas vs. Oklahoma. This is why we love College Football.
– I'm of the opinion that the Sooners have an Offensive breakout coming. I have concerns that it could be coming this weekend.
– Bijan Robinson gets all of the headlines but Texas' Offense is more nuanced than people want to admit. This is a great matchup on paper and I'm pumped up to see how everything plays out on Saturday at the fair.
---
Know Your Opponent: Oklahoma (2021)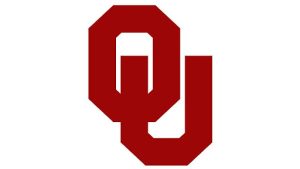 Head Coach/Offensive Coordinator – Lincoln Riley (5th Season at OU)
Defensive Coordinator – Alex Grinch (3rd Season at OU)
The Sooners are 5-0 (2-0) and are coming off of a hard-fought 37-31 victory in Manhattan, Kansas. Oklahoma hasn't performed up to expectations Offensively so far, this season, however, they showed some signs of putting it together a week before the annual matchup in Dallas.
On Offense …
Everyone knows what to expect from Oklahoma Offensively, yet they remain incredibly difficult to defend. They're a multiple Offense that goes no huddle throughout the duration of the game. They're going to Zone, Dart (pull the Tackle), and GT Counter (Pull Guard and Tackle) often times off of some type of shift or Jet motion. They love the Run-Pass Option and Double Screens that attempt to put defenders in a bind. It's all about eye discipline and wrapping up to prevent yards after contact with this group.
QB –#7 Spencer Rattler*
RB – #0 Eric Gray and #26 Kennedy Brooks
– Rattler has had his share of struggles through the first quarter of the season but appears to be rounding into form a bit heading into the game this weekend. If Texas can't generate any pressure on him with their front 4, this is going to end up being a high-scoring affair.
– Gray and Brooks represent a potential issue for Texas on the ground. If Texas plays a similar alignment to the way they did against TCU, these two guys will be a missed tackle or two away from an explosive play on almost every touch.
WR – #17 Marvin Mims
WR – #11 Jadon Haselwood
WR – #8 Michael Woods II and #10 Drake Stoops
H-Back – #27 Jeremiah Hall and #9 Brayden Willis and #18 Austin Stogner
– Losing Theo Wease hurt, but Mims, Haselwood, and Woods II still represent a strong group. Stoops always seems to catch several chain-moving 3rd grabs in every big matchup.
– Oklahoma had 8 receptions last week against Kansas State between the three guys at Tight End/H-Back. I expect to see them utilized often in the Cotton Bowl as well.
LT – #71 Anton Harrison and/or #64 Wanya Morris
LG – #54 Marquis Hayes*
C – #73 Andrew Raym
RG – #56 Chris Murray
RT – #52 Tyrese Robinson
– Hayes has the ability to be one of the better linemen in the Big XII and Raym has the potential to be the next big-time guy to emerge from the trenches in Norman.
– There have been consistency issues at Tackle at times this season.
On Defense …
The Sooners have run a 4-2-5 look under Alex Grinch that he brought with him to the Big XII from Washington State. I think it's safe to assume that there will be an emphasis on pressuring Casey Thompson in addition to stopping Bijan Robinson. That means Texas should expect to see a lot of pressure packages this weekend.
DE – #95 Isaiah Thomas*
NT – #8 Perrion Winfrey*
DT- #90 Josh Ellison
RUSH- #11 Nik Bonitto
– Thomas burst onto the scene in the game last season with a bunch of sacks and pressures of Sam Ehlinger. Winfrey has been one of their better players since arriving last season as a JUCO. Both guys will likely be Day 2 draft picks.
– Bonitto is an EDGE talent that was at one point expected to be a member of the Texas program.
MIKE – #23 DaShaun White or #2 David Ugwoegbu
WILL- #24 Brian Asamoah or #23 Dashaun White
– I think that this unit is going to have their hands full on Saturday trying to wrap up #5. They are an athletic unit and can play in space.
CB – #9 D.J. Graham
Nickel – #5 Billy Bowman
FS – #10 Patrick Fields
SS – #32 Delarrin Turner-Yell
CB – #4 Jaden Davis
– The Sooners are missing starter Woodi Washington, which hurts. They aren't lacking for talent, however, with rangy Corners like Graham and standout Slot Corner and former Texas commit Billy Bowman on the field.
– There's some question about Turner-Yell's availability for this contest but I think he'd rather miss the rest of the season than to miss this particular game. I'm betting he'll be out there.
Overall Thoughts …
– This is a game that I feel will be decided by one matchup in particular: The Texas O-Line against the Oklahoma D-Line. If Texas can generate movement in the run game they'll be able to keep the Sooners off of Thompson and hopefully turnover-free. If Texas can't contain the Sooners up front, it could lead to big issues.
– Spencer Rattler seems primed for a breakout performance and Texas' lack of a pass rush with their front is a huge concern. The longer Rattler has for guys to work downfield on guys like B.J. Foster and Jerrin Thompson, there worse for wear Texas will be.
– What an opportunity for Texas. What an opportunity for Casey Thompson. Will we see some magic? Will he press too much and make costly mistakes? I'm fascinated by this plotline because I'm not sure we've ever seen it before in this rivalry and it almost is never the case when pertaining to Texas. Buckle up.
---
What's wrong with the O Line?
– JY – Posted on: October 6, 2021
Cutting to the chase, the biggest thing missing for the Sooners along the O Line this year is the starting center for the Kansas City Chiefs. Creed Humphrey was your starter for the last three years, and we've all heard Bedenbaugh talk about how much responsibility the center has in terms of protection and being the field general for the O Line. If you've ever played O line or watched it a lot, the best O lines STRIKE off the line of scrimmage and move as one unit. Historically the Sooners haven't settled in on their starters until the RRS or the game after under his tutelage and this year is no different. If you recall, last year, Sooner fans everywhere were praying for Swenson and Ealy to be healthy enough to go. They had struggled in the run game leading up to the RRS last year as well, and TJ Pledger along with Marcus Major put any concerns to rest in short order running wild all over the Longhorns. So why is the O line struggling so much this year?
That's a good question and one I hope to explain a bit. To start the year Robert Congel was the starter at center with Andrew Raym, who's a second year player getting snaps as well. Coming out of the Nebraska game, Raym appeared to take over in the middle. Then West Virginia comes trotting into town with an NFL defensive line and gives the Sooners fits. Make no mistake about it, West Virginia has some dudes up front. It appeared at times that the O line wasn't all on the same page but great d lines will do that to you.
I anticipated a spirited effort from the group going into the game in Manhattan last weekend, and the front looked more prepared and outside of a couple of bad penalties had a pretty decent day. What's baffling to me at this point is Anton Harrison has struggled somewhat this year and I'm not sure why. Last year, Anton all but took over the left tackle spot and looked good doing it. I was very confident with a spring and fall camp he would settle in and be an anchor for this O line. To this point, he's struggled and ended up splitting time with Wanya Morris, the touted Tennesee Transfer.
Raym while having loads of potential is still very young, and is gaining valuable experience. As he is learning, Sooner Nation isn't very patient when it comes to the learning curve. When he does go, he goes a hundred miles an hour, but West Virginia was a wakeup call for him. That will be the game he goes back to in the offseason to prepare and remind himself how much he needs to improve. Don't get me wrong, Andrew is going to be a great player. He just has to grow and develop. He got better from West Virginia to K-State, and I expect him to improve every week. What his biggest deal is is in making sure that all of his cohorts are protecting the correct protection and calling out blitzers etc. Communication for him is huge, and there's no greater teacher than experience.
Speaking of experience, Tyrese Robinson has moved out to Right Tackle this year after being a multi year starter at Right Guard. To this point he has been the Sooners' best offensive lineman this year. I know I know, he had the big penalty that cost the field position last week after going up 37-20, but I've been waiting for somebody, anybody to have some fire to them this year, and it seems like he's starting to be that guy. He also had a minute where he got all over Raym on a false start, and it was like two wolves barking at each other. You could definitely see that Tyrese is the Alpha of the group.
To this point in my opinion, and that's all it is is an opinion, the Sooners front just needs time. At some point in the next few weeks they're going to get it. There is talent up front and lots of it. Messing up and taking a wrong step, calling the wrong call, jumping offside, are all things that are easily fixed. Bedenbaugh's resume suggests that it will get fixed. This season more than any other reminds me of 2015. If you remember that year the Sooners really struggled up front and got beat in the RRS. In steps Dru Samia as a true freshman, and Jonathan Alvarez stepped in at guard. The Sooners went on to finish the year in great fashion and go to the playoff where they ultimately lost to Clemson.
By no means am I telling you to lower or temper your expectations. The encouraging thing is that the Sooners have yet to put together a complete game, offensively or defensively. It's no coincidence that Spencer Rattler had such a good game with better protection and the production of a good run game. Showing signs of life in the run game will allow Coach Riley to trust his front more and trust them to be able to protect long enough to call those play action bombs that Sooner fans have been expecting and have come to enjoy.
A wise man once told me that you're never as good as you think you are, but you're also never as bad as you think you are either. You're somewhere in between. The thing you can count on is that the second you think you have everything figured out, you get knocked on your ass. I think a little bit of that has happened this year, and like experience, a great great teacher is humility. I think the Sooners may have thought they were better than they were, maybe just a little bit, and people haven't cowered to them. People have brought their A game against the Sooners.
At some point the Sooners have to come out and play with emotion. Controlled emotion where you're ready to fight, and you have the edge to you that makes you a step quicker. That comes from preparation, confidence & experience. The Sooners will get there. Will they get there this week? I hope so. It's possible. I've seen Sooner teams in the past come out and play lights out against Texas. I hope it happens this week. I don't think Coach Riley is wrong when he says the Sooners aren't far off. I've heard him say that before and then watch his unit's annihilate teams.
In a nutshell, individual players have struggled Raym & Harrison have struggled, and the Sooners haven't found their Alpha leader that Creed was. Robinson, like I mentioned is starting to step up, and I hope to see that continue. The one thing I know is that the Sooners have great coaching offensively that won't let them stay down for long. These guys will get there. The talent is evident. They just need to produce.
---
One on One | Red River Shootout
– The Football Brainiacs – Posted on: October 6, 2021
The Sooners and Longhorns head to the Cotton Bowl for the 2021 edition of the Red River Shootout!
CJ and Charlie each offer up a pair of 'One on One' matchups that they will be keeping an eye on as the programs meet in one of the most storied rivalries in all of college football!
---
From Charlie:
One on One number One:
OU Linebacker Brian Asamoah vs Texas Running Back Bijan Robinson vs
Last week, I focused on Asamoah and Deuce Vaughn and while the Sooners and Asamoah did well enough in the run game, Vaughn torched them in the short passing game for 10 catches and more than 100 yards.
Deuce Vaugh is no Bijan Robinson. If anything, the closest resemblance between the two would be Deuce Vaughn on steroids (no, Bijan is not on steroids).
Last week against TCU Robinson carried the rock 35 times, only one of which resulted in a loss of yards. He added 2 receptions for 22 yards but do not be fooled, he is a very explosive weapon in the pass game out of the backfield or even lined up wide.
On the year, Robinson is Texas' third leading receiver and he has 10 catches for 167 yards, but I am willing to bet if OU has success early defending against the run, those receiving numbers will go up quite a bit.
Meanwhile, the Sooners linebackers are struggling (to put it nicely) this year. In 2020, the 3 main linebackers (Asamoah, White, Ugwoegbu) combined for 13.5 tackles for loss, with Asamoah leading the charge with 5.5 of his own.
This year, those same 3 linebackers have combined for 2.5 tackles for loss (Shane Whitter the 4th LB has 1.5) and Asamoah has yet to record a tackle for loss on his own.
So, while Bijan possesses many of the same threats that Deuce did in the fact that he can break your ankles with a jump cut, beat you with a spin move, or run away from you…he can also run you over.
Bottom line, Asamoah and the rest of the linebackers will need to up their game and be sure tacklers when Robinson is running the ball, and they will get help from the front with that, but in the pass game it will be imperative for them to keep Robinson in front of them and get their hands on him while the rest of the defense rallies to the ball.
Tall order.
One on One number Two:
OU wide receiver Mike Woods vs Texas cornerback D'Shawn Jamison
The Sooners offense sprung to life last week as Spencer Rattler was dialed in and that is not a comforting turn of events for a beleaguered Texas defense.
A large contributing factor to the defensive woes for Texas is based in the run game where they have been nothing short of terrible as they are giving up an average of 4.4 ypc and an average of 172 yards per game on the ground. They have been slightly better against the pass, but who needs to pass when you can run like that.
Woods is tied for the team lead in receptions with 20 and he is currently averaging 9.4 yards per reception…but recently, the Sooners have been looking at him with an occasional deep ball.
It feels like every year, a Sooner wide receiver has a breakout game against Texas…whether it be Jeff Badet, CeeDee Lamb, Drake Stoops, or Marvin Mims…someone steps up and something tells me Jamison will have to be on top of his game or Mike Woods is gonna get him.
Jamison has struggled a bit to this point of the season and got beat deep to the tune of 75 yards against Texas Tech. He has given up a bunch of yards after the catch and has a dismal receptions-against percentage, which he can obviously turn around in the coming games as he is a very talented player.
Woods is a guy who has come in with his head down and has earned his snaps with the Sooners. Texas best be careful if they plan on focusing on Marvin Mims, Mario Williams, Jadon Haselwood and whoever is in at TE for OU because if they leave Woods in one on one matchups, he will have a chance to get his.
---
From CJ:
One on One Number Three | OU DE Isaiah Thomas vs. Texas RT Andrej Karic
This one was a no brainer for me. Karic stepped into the mix against TCU following the injury to Denzel Okafor and played well. Karic had his hands filled for most of the afternoon with All Big 12 defensive end Ochaun Mathis lining up across from him seemingly every play.
This Saturday, Karic will have his plate filled once again with the matchup of Oklahoma's Isaiah Thomas looming large. If I remember correctly, Thomas is more likely to line up across from the right tackle with Nik Bonitto set to lineup across from the Christian Jones at left tackle. While the one on one could have gone either way really, I chose to go with the youngster.
Karic will be making his second career start and will be doing so in one of the biggest games he will play in as a Longhorn. Last week against TCU, Karic allowed three quarterback pressures in his 23 pass protection opportunities. He is a bit slimmer than the rest of the offensive line, though does have a mean streak in him.
Thomas on the other hand, had six pressures by himself last week against Kansas State. Thomas converted those six pressures into a sack and two hits on the quarterback. He has simply been phenomenal this season on the edge. With 19 pressures already this season, Thomas is firmly in the top 20 nationally and is on pace to receive postseason honors as well.
Texas struggled to pass the ball against TCU last week and has been flimsy in their pass pro all season long. If Thomas is able to disrupt the quarterback often on Saturday, it will make Texas very one dimensional in a sense that plays right into the Sooners' hands.
One on One Number Four | OU WR Marvin Mims vs. Texas CB Anthony Cook
Anthony Cook has been Texas' best defensive player through five games this season. Of course, he had the massive forced fumble and fumble recovery on Max Duggan that really swung momentum in Texas' favor against TCU last weekend, but he has also been the most consistent piece in a secondary that has had highs and lows through the season.
Cook's transition to the STAR spot in Pete Kwiatkowski has been a match made in Heaven for both him and the Longhorns as a whole. Cook is aggressive in his spot near the line of scrimmage and has been solid in coverage.
While the season has yet to live up to the expectations Marvin Mims had coming into the season, he has still been impactful. This weekend's game is exactly the type of atmosphere where if Texas does not keep tabs on the talented wide receiver, it could get ugly and ugly quick.
Mims only has 14 catches this season, but is coming off of his most productive game since the season opener with four catches for 71 yards against Kansas State last weekend. I still have faith, as should everyone else, that Mims will see a breakout at some point in his season to justify the preseason hype.
These two lined up in the slot is going to be a big decider in which side comes away victorious this Saturday.
---
Quick Hitter | Cleaning This Up
– Charlie S – Posted on: October 7, 2021
I know it is a topic still, and I know I have given y'all our information on it, but we continue to get questions about it.
So in an effort to get everyone in the community up to speed, I will reluctantly make a post about it. (We have tried not to give life to this fire).
In regard to the question of 'Was there a players only meeting where some players voiced their displeasure with the coaching staff?"
Very simply from multiple sources, we were told 'That absolutely did not happen'.
Remember, there are players only meetings every week and as we have maintained, sources tell us there was nothing out of the ordinary this week.
---
Team Note | Sourced
– Charlie S – Posted on: October 7, 2021
Just spoke to K who touched base with his sources in regards to the Marcus Major rumor that was brought to the comment section on a post earlier today.
***The running back has been academically ineligible to this point of the 2021 season.
***K was told there is actually something in the works that could lead to Major being eligible. Source told K that if it is gonna happen, it is gonna happen pretty quickly here.
***Source added that if it doesn't happen in the near future, chances are it will not happen at all. In other words, this sounds like there was a procedural step taken and it is either going to work…or it isn't.
***How this ends…right now we do not know the outcome, but as stated above, one way or another, we will know in the near future.
---
Injury Updates | Texas Week
– Charlie S – Posted on: October 7, 2021
Keeping track as best we can of the Sooners walking wounded:
***DTY – we expect him back, full participation.
***Stutsman – we expect him to be available.
***Coe – earlier in the week, we heard he was questionable, no new update, but continue to check.
***Redmond – we do not expect him to be available.
***Criddell – we believe he will be available, just not fully clear enough to add the word 'expect'.
***Jackson – he will not be available.
***Darby – we do not expect him to be available.
***Woodi – out
***Wease – out
---
Recruiting Refresher and How Things Come Together
– Charlie S – Posted on: October 7, 2021
As you all know, a couple major 2022 targets for the Sooners announced their commitment dates this week.
***2022 defensive lineman Gabriel Dindy (6'3″ 280) out of Lakeland, Florida has set his commitment date for October 12th.
***2022 athlete Gentry Williams (6'0 170) out of Tulsa, Oklahoma will be announcing his commitment on six days later on October 18th.
With that in mind, just wanted to drop a refresher note of where we believe OU stands in both these recruitments…which is good news for OU.
***In our MOST RECENT update on Gabriel Dindy, Super K passed along this note…
'K touched bases with a couple sources around the Dindy recruitment and he wanted me to pass along an updated note:
After talking to a few more people, Super K would bump the odds up in favor of OU from 60/40 into the 75/25+ range.'
At this time, we feel like there is no need to update our thoughts but if we were to do so, the odds would likely be even more in favor of OU.
***Much like the situation with Dindy, following our MOST RECENT update on Gentry Williams, we don't believe there is much else to say.
In that update, K said…
'So, how did this past weekend's visit go for Gentry?
According to Gentry, it was a 10.
My sense is the changing landscape and the Sooners knocking the visit out of the park has OU in the lead. So, in my estimation, this one is trending OU.'
So right now, it looks like there is a good chance of some really good news off coming to the Sooners off the field in the next 11 days or so.
***Now, if things go according to plan with Dindy and Gentry, I will lean even more heavily towards the Sooners in their pursuit of 2022 DL Chris McClellan.
If the Sooners add both Dindy and Williams, those are two pieces of the puzzle that are definite attractions for McClellan.
A few weeks ago, when McCellan was on his way to Florida for a visit, I asked him if the Sooners had pitched the vision of him and Dindy forming an elite defensive line in Norman. Chris said 'Yeah, they've mentioned that a few times (with a laughing emoji)'. McClellan also went on to say he has been on a couple of different visits with Gabe and the two got along very well.
Then, you have Gentry with whom McClellan is very familiar with and someone that is close enough to him who will have an opinion that would resonate with him. Williams, should he choose OU on the 18th, would instantly become just another reason for McClellan to consider OU even more than he already is.
In my MOST RECENT update on Chris, I noted that I felt like OU was slightly out front…
'If I could have a free bet, I would slide my chips toward OU right now, but I am not counting Florida out or Alabama if he gets down there and they push.
Feels like he is still not settled in his own mind but I feel like, in the end, OU has more advantages going for them that may end up putting them over the top.'
If OU does indeed land verbal commitments from Dindy and Williams in the next 11 days…I believe that would be a big step in locking McClellan into the '22 class.