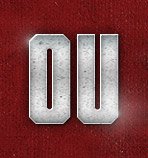 Open Post | Weekend, October 6th – 8th
Posted on: October 6, 2017
– Secret Visitor This Weekend: In addition to the visitors below, the Sooners will host a high profile 2018 defensive player this weekend who would rather not be known. Once he arrives on campus it's unlikely the name will remain unknown nor does it matter at that point.
2018 Commits:
Secret Visitor – Official Visit
Darrell Simpson, OT – Justin, TX (Northwest) – Official Visit
Jaylon Robinson, WR – Fort Worth, TX (All Saints Episcopal)
Ron Tatum III, DE – OKC, OK (Putnam City)
Treveon Johnson, WR – Brenham, TX (Brenham) – Official Visit
2019 Targets:
Cole Mashburn, DE – Norman, OK (Norman North) – (ADDED)
Marcus Hicks, DE – Wichita, KS (Northwest) OU Offer
Wyatt Harris, OLB – Aledo, TX (Aledo)
2019 Commits:
Jeffery Carter, DB – Aledo, TX (Aledo)
Trejan Bridges, WR – Carrollton, TX (Hebron)
2020 Targets:
Ken Seals, QB – Weatherford, TX (Weatherford)
2020 Commits:
Jase McClellan, RB – Aledo, TX (Aledo)
– Ayodele Adeoye: Up until now Texas LB commit, Ayodele Adeoye (IMG Academy) has been undecided about visiting OU. The Sooner staff has worked hard to entice Adeoye to visit. The staff knows they have a shot if they can get him on campus.
I spoke with Ayodele on Wednesday evening and he confirmed that he has decided to take the official visit to OU for the Texas Tech game. – (Super K)
– Marquez Beason: With the wide receiver position being set for 2018, Oklahoma has their eyes on 2019.
One 2019 WR that OU is pushing hard for is Dallas Bishop Dunne wideout Marquez Beason. Beason dropped a top six on Sunday and the Sooners made the cut along with Texas, Illinois, Arkansas, Washington and Nebraska.
I caught up with Beason after he dropped his list. It sounds like it isn't just the staff that's recruiting Beason, "Coach Riley and I speak a lot, but their commits Austin Stogner, Spencer Rattler and Trejan Bridges really are pushing me hard to join them." Very reminiscent of 2017 and 2018 classes where the early commits came together and pushed a ton of talent to join them in Norman.
Still, as much as they have pushed him, the key will be getting Beason up for a visit this season. Something that hasn't happened since OU junior day back on February 19th. That said, Beason is working on making it up for a game this season and if that does happen it has to position the Sooners in an even better spot.
The one school that could be the Sooners biggest threat? Texas. Making October 14th matchup even bigger for the Riley and the Sooners staff. – (Brandon)
– Nik Bonitto: 2018 Ft. Lauderdale (FL) LB Nik Bonitto has been quiet on the recruiting trail. So far, Bonitto has only visited Louisville (September 16th). The star LB was set to visit Oklahoma this weekend, for Iowa State game but after speaking with Mike Stoops, he has decided to reschedule due to such an early kickoff time.
When I caught up with Bonitto,  he still wasn't sure on the date he would be visiting,  but did say,  "I believe I will be visiting for the TCU game, but I'm not 100% sure. "
Bonitto has offers from Michigan, Bama and Auburn to name a few. Bonitto says he hasn't decided what other visits he will take. – (Brandon)
– Ronnie Perkins Leaning Towards Texas?: As many of you may have noted, there have been more and more analyst predicting Ronnie Perkins will end up at Texas.
I have long said the race was going to come down to OU, Texas and Missouri. Due to their results on the field, Missouri simply hasn't given themselves much of a chance. This so, despite the fact that Perkins own brother plays at Missouri.
Perkins hasn't made many visits. Texas was his first official visit and outside of Missouri he hasn't taken any others since.
After the visit, my sources on the Texas side were suddenly very confident. Their staff, simply put, put on a good show and felt like they knocked it out of the park. Perkins reviews matched their sense. As a side note, that isn't always the case…sometimes a staff completely misreads the visit. This wasn't one of those times.
Perkins set up his visit to OU but he also almost immediately set up another visit (unofficial) to Texas. That was last week. The Texas staff is taking that as a good sign. And that information is beginning to get out. So, my guess is that some of the analysts have begun to pick up on this behind-the-scenes matter and justifiably see it as a good sign as well. And to be fair, it is.
I am told while the Texas staff is confident they do have some reservations. They know Perkins hasn't visit OU and they know that they are about to face some of their tougher competition of the season.
OU will have it's chance to impress Perkins later this month and he will have his friend Ayodele with him. – (Super K)