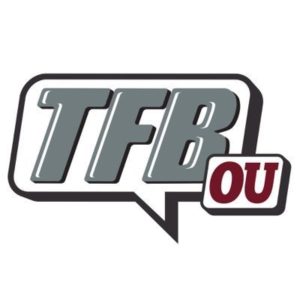 Open Post | Weekend, November 11th – 13th
Posted on: November 11, 2022
Sourced | Team Notes
– Super K – Posted on: November 9, 2022
***Yesterday, to a question that James asked, coach Venables responded to some concerns about the defensive issue stemming from complexity of the defense.
***Venables basically said that some of the issues that folks on the front in are having are basic adjustments to motions (1×3 going to a 2×2 for example). He said something to the effect of, it's just basically counting to four.
***He's right.
***The question is why? I've previously posited that it's because the football IQ of this team was so underdeveloped by the previous staff that even simple stuff is causing some short circuiting on the field.
***Yesterday, I spoke at length with a source about this. I wanted to dig a bit deeper because while Venables (to his credit) has never thrown the previous staff under the bus, he does seem frustrated by just how basic the mistakes are that are being made.
***A lot of what the source and I spoke about are things I knew but it's good to have them reiterated.
***The old staff did not prep players for a particular opponent. In other words, believe it or not, the players did not have a scouting report for the other team. Grinch's mantra was always, we do what we do regardless.
***We all know that the defense was very basic but what I didn't know was that he basically made the same call something like 50% of the time.
***Source said, the scheme was so simple, it was impossible to mess it up but it also stunted the players' football IQ development.
***Grinch's defense is all about not beating yourself through scheme breakdowns. That can be good because it can somewhat cap your downside. But it also caps your upside (unless you've got 5-stars all over the defense including the defensive line).
***I asked the source if there seems to be any frustration on the part of the players towards the coaches. Was told the buy in remains there and that the frustration they're feeling is with their own selves. In other words, they believe in the coaches but they're struggling through the growing pains of their own mistakes that they know they shouldn't be making.
***On that note, I was told that even draft eligible guys who may have in the past opted to just take their chances as a free agent are very likely to stay in other to continue to develop. Again, the sense is that the players actually believe there is so much for them to learn from these coaches. But, it's been a more difficult transition going from two very different defensive philosophies.
***Also, source tells me that the vibe on the team is that they believe in the future that Venables is leading them into. Basically, despite what it looks like right now, they think it's going to look amazing when the puzzle is complete.
***I will say, I've been a bit surprised at how well things such as morale and belief have held up. But it sounds like the players don't feel the coaches are failing them. I get the impression they feel like they just aren't living up to the coaching. However, they maintain (at least so I'm told) that when they can finally do the basic things right and do so consistently, it will work.
---
Sooners for the Wein
– Charlie S – Posted on: November 9, 2022
Oklahoma has offered '23 EDGE Taylor Wein
As I mentioned HERE yesterday…
'Wein has been receiving increased communication from OU and while he does not hold an OU offer at this point, he let me know he will be making his way to Norman for a visit for Bedlam.
He noted that he is very excited to get on campus. Should an offer come, OU would immediately be in a good spot.'
I touched base with Wein following the offer and he is indeed "Pumped". He added "I'm so excited!".
The Sooners are looking to replace the commitment of Colton Vasek who flipped to Texas yesterday and right now, it appears as though Wein and Kansas State commit Jordan Allen are guys they have identified as priorities.
As James reiterated this morning, '23 OLB Tausili Akana is also a priority for OU, but he is seen as a different position by the Sooners (more hybrid) as compared to a true EDGE guy like Wein and Allen.
(While the headline was fun, Taylor pronounces his last name like the drink…'WINE')
---
OU Staff Rising to Brents Challenge
– Charlie S – Posted on: November 9, 2022
As you know, Sooners head coach Brent Venables recently challenged his staff to identify players who may be flying under their radar.
He challenged them to put the legwork in and watch the recruits during their senior years and evaluate them and not worry about the 'popularity contest' that is the rankings game at this stage in their seasons.
We are seeing that play out in real time with the offers to EDGE Taylor Wein, ATH (EDGE) Jordan Allen, DL Markus Strong, and DT Ashton Sanders among others.
The ongoing evaluations are not solely taking place on the defensive side.
While I was communicating with Taylor Wein, I noticed a teammate of his who plays wide receiver liked a tweet I put out so curiosity poked me and I went and checked out his film.
The recruit's name is Chance Fitzgerald. He is a 6'3 180 lb 2023 wide receiver at the same school that Wein attends (Nolensville, TN).
I watched his film on HUDL and even before looking for his recruiting profile and I sent it to Darius and K to get their thoughts because this kid appears to be exactly what Lebby is looking for. He's tall, has good speed, and shows good athleticism and hands.
I followed Chance and he quickly followed me back so I hit him up and told him I liked his film and I mentioned that I thought he fit exactly what OU is looking for in their receivers and I wondered if OU had been in contact since they were aware of his teammate.
He got back to me and informed me that he actually talks to coach Lebby and coach Washington 'often'.
Turns out he has a couple dozen offers with some nice ones in there like Michigan, Louisville, Kentucky, OkState, Auburn and Virginia Tech among them.
I will remain in touch with him and monitor the OU side of the equation, but it was a nice rabbit hole to fall into only to find out that, yes, Oklahoma is doing their due diligence across the board and they are working behind the scenes in some 'just in case' scenarios which is something the prior staff did very little of.
Fitzgeralds Film:
http://www.hudl.com/v/2HtaRR
---
Big Picture | Progression and Regression
– Charlie S – Posted on: November 10, 2022
The Sooners have completed 75% of their regular season schedule.
Rarely have OU fans been in a position where a postseason appearance has not been secured by this point of the year, yet here we are.
Looking back at the first three-quarters of the season leads one down a long and winding road filled with inconsistencies both negative and positive.
On a weekly basis, I go through the 'Position Group Progress Report' following each game, but I felt like it was time to break it down on a simpler level…progression and regression.
Let's go through each group and see where we end up.
Quarterback:
One thing is certain and that is that Dillon Gabriel knows this offense and has the trust of the staff.
It is also clear that he is the only QB on the roster who has the trust of the staff, and offensive coordinator Jeff Lebby in particular.
During the first three games of the season, which were 30 point wins for the the Sooners, I continually pointed out that I felt it was off that no other QB got the chance to actually run offense at any point.
That came back to bite the Sooners in the butt when Gabriel went down against TCU as the offense was stymied the rest of that game and then came out against Texas and put up under 40 yards passing.
As for Gabriel himself, he has shown what he is from game one through game nine – which is largely a game manager who won't be the sole guy responsible for the wins or losses. Now he can flash very good and very not so good moments. But by in large he oscillates in a range and for a program that is used to high level quarterback play, that can be frustrating.
Bottom line: not a lot of progressions as we still haven't seen a major jump from Gabriel or a competent backup put anything of note on the field. Gabriel's inconsistencies continue to pop up as do his flashes.
As for a development grade here for Lebby, I think the best I could give him is an incomplete as the room is so devoid of high end talent that it is difficult to gauge anything.
I do think it was a knock against him that he went out and brought in Davis Beville on scholarship instead of just riding with Ralph Rucker and true freshman Nick Evers (heck even bringing in walkon General Booty was better than putting another guy on scholarship).
Running backs:
Eric Gray has been the best offensive player for the Sooners from game one through game nine and I do not think it is really debatable. He made a conscious decision to work hard every day through winter workouts, spring ball, summer workouts and fall camp and that work has paid off for him and DeMarco Murray.
Gray has improved since last year and he has improved throughout this year.
True freshman Jovantae Barnes established himself as an integral part of the rotation and the Sooners offense suffered when he was out with an injury. He is a guy who looks like he gets better from game to game.
Marcus Major is the third back who has seen extensive action. Major is a guy that many had high hopes for in regard to his potential fit in the new offensive scheme. Things never really clicked for Major and he looks pretty much the same as he has for the prior 3 years.
Bottom line: Gray and Barnes give DeMarco a 'B' in the progression category. One thing I would have liked to see (or see going forward) is using all of Gavin Sawchuks availability without burning his redshirt at this time, in a constructive manner where he gets actual playing time in a real game setting.
Wide receivers:
Taking a look at interim wide receiver coach L'Damian Washingtons room and you see a room which looks like it is just treading water.
Marvin Mims is still Marvin Mims and while he has his moments, there are still large chunks of the game where he disappears for one reason or another. Last year that was easy to attribute to Riley's offense, but the same thing is happening this year.
Drake Stoops and Jalil Farooq have been steady and Farooq has flashed, but he has not been a consistent force to this point.
Throughout spring, summer and fall camps, we heard rave reviews about the freshmen Jayden Gibson and Nic Anderson. Anderson has spent most of the year dealing with one injury after another and Gibson was given ample opportunities early on, he dropped the ball and failed to capitalize which has resulted in him seeing less time on the field with the offense.
Other than that, the wide receiver room has been pretty disappointing.
Looking at the guys who returned along with the young guys and you do not see much in the way of progression. Washington's grade, based on the play on the field in regard to progression would have to be a 'D' which is below average.
There doesn't seem to be much progress from last year and I'm not seeing a lot of progress through the year. For the Sooners to get back to winning the Big 12, this will be important to remedy in the off-season.
Tight Ends:
Joe Jon Finley's biggest win this year was in the offseason when he got Brayden Willis to come back to Norman for one more year.
He picked up Daniel Parker from the transfer portal and added freshmen Jason Llewellyn and Kaden Helms.
Parker has been what we thought he would be, more of a blocker than a pass catcher.
Willis has carried the banner for the tight ends in the receiving (and quarterbacking game) department, and while he has been very good at times, consistency has eluded him here of late as he has had a couple games with some bad drops.
Llewellyn is the guy I picked as the freshman who wouldn't redshirt, and I based that largely on his ability to be a factor in the run game for the Sooners and that has been pretty much how it has played out.
When you are looking at progression, I would have to give Joe Jon's room a 'C'. Average. Nobody really took a major leap and nobody really went backward or regressed.
Offensive line:
The best unit on the entire team has steadily shown progression throughout the year and they actually may have played their best ball in their last two games.
Anton Harrison has taken the next step and has likely turned himself into a first or second day pick in the upcoming draft should he choose to leave early. McKade Mettaeur has been solid from the start and has settled in alongside Harrison to form one of the better left sides in the conference. Andrew Raym has improved very much from week one through week nine (he definitely had his best game against Baylor). Chris Murray has been pretty neutral in regard to progression and Wanya has been a bit of a roller coaster as he came out of the gate hot (following a 2 game suspension) but has tailed off of late.
The true freshmen Jake Taylor and Jacob Sexton have seen ample time to help get them some experience and they have flashed when given the opportunity. Savion Byrd is still a bit of a wildcard as he has all the physical tools you want, he just plays a bit undisciplined at times, but you can see the talent.
Bill Bedenbaugh has helped these guys to continue to progress throughout the year despite the early season false narrative that they were a problem and he absolutely gets a B+ on the year in terms of progression. If the right side (Wanya) shores things up over the final three games, you could see Bedenbaugh's grade get to 'A' territory.
Interior defensive line:
Todd Bates came in and many expected nothing short of some miracles taking place on the interior of the OU defensive line despite losing two pieces to the NFL last year.
It hasn't worked out like that and there really haven't been many signs in the way of progression at this point in reality.
Jalen Redmond has flashed at times and Isaiah Coe has as well. Jordan Kelley appears to have made the most significant progress when compared to others, but still, their impact as a whole has been limited.
Again, this is hard to compare the players from their performance under the previous staff to the current staff because aside from Redmond, none of them really played much.
One thing is clear though, there are no 'standouts' at this point and nobody has made a jump that makes you sit up in your chair and smile.
I would give Bates progression impact a 'C' at this point of the season with an opportunity to perhaps reach a B if Kelley, Coe, and Redmond step things up a bit over the last three games.
EDGE
Much like the wide receiver room, fans and some around the program felt that coming into the season the EDGE group would be more than fine.
Miguel Chavis is a first year – first time position coach and, on paper, he had some guys to work with despite the loss of Nik Bonitto.
Marcus Stripling, Ethan Downs, Reggie Grimes, and Clayton Smith were all thought of as guys who 'could' make a jump this year in Venables defense.
Jonah Laulu was a transfer they brought in and he was a guy that had Georgia after him while he was in the portal.
Bottom line: the EDGE room has probably been the room that has shown the least progression on the entire defense. In fact, they show more regression than progression as nobody, aside from Laulu on occasion, has impacted the game after week three,
Reggie Grimes got off to a solid statistical start early in the year but that was more of a motor thing than an on field progress thing.
In their last game, their ninth game, the EDGE group was AWOL. They weren't setting the edge, they weren't getting pressure, they were missing assignments and they were bad in their gap integrity. They were a mess, and Baylor took full advantage of them.
Right now, when you look at the progression of this group, I don't see how you can give Chavis' room anything better than a 'D'. They have disappeared altogether and I think it is safe to say Ethan Downs and Reggie Grimes have regressed as the year has gone on and Marcus Stripling and Clayton Smith never even made an impact at all.
Hopefully, in their final three games, you start to see signs of life and some improved fundamental play.
Linebackers:
Regression. That's the word of the day.
Ted Roofs room has not shown the progress you would think they would in a Brent Venables defense.
Granted, the linebacker position in a Venables defense is THE position. They are the QBs of the defense and the whole scheme is linebacker centric…everything runs through them. Ugwoegbu and Stutsman have had their moments, but they are few and far between at this point and the Baylor game was particularly ugly for Stutsman.
Under the last staff, these guys didn't really have to think too much and their assignments were pretty basic…which is the complete opposite in the current scheme.
Jaren Kanak is the third linebacker who gets playing time and while he certainly has flashed with his motor and athletic abilities, he has also flashed his inexperience and lack of comprehension of his assignments at this point.
Roof's group gets a 'D' at this point and going forward, you only hope to see them improve and show more consistency.
Corners:
Jay Valai has done a really good job here.
Last year, the Sooners corners were flat out terrible. Perhaps the worst unit in 10 years in Norman. This year, they are likely the best unit on the defense with laregly the same personnel.
No, they are not perfect and not many would call them 'elite', but they are good to very good and have been through most of the season.
Jaden Davis and Woodi Washington have been solid all year. While DJ Graham changed positions, CJ Coldon (Wyoming transfer), Kendall Dennis and Kani Walker have all played well enough in limited roles.
True freshman Gentry Williams has also had his share of snaps and really showcased his development in a play against Iowa State which was textbook coverage with what looked like a little veteran move in regard to cheating a bit as the play developed.
As far as progress goes, when comparing this unit from year to year and where they were last year at this time, I give Valai and his group an 'A'.
Can they get better? Absolutely. But the progression has been undeniable as all one would have to do is look at the bowl game against Oregon to see how low this group had fallen.
Safety and Cheetah:
Another group that has shown a good deal of progression.
Safety coach Brandon Hall has done a really nice job with the guys he has to work with.
Billy Bowman has developed into the best defender for OU.
DaShaun White at Cheetah has had his best season in his 5 years in Norman without question.
Key Lawrence was dinged up early in the season which has limited his snaps, but he has shown the ability to play at a high level and Justin Broiles has been steady in what he is.
Damond Harmon was really coming on prior to his injury and he is just working his way back now.
Robert Spears Jennings has flashed and as a whole, this group has really put some impressive progress on the field.
I would give Coach Hall's room a solid B+ at this time and should they continue to get better, when comparing the unit from year to year, they could creep into the 'A' range.
---
Quick Hitter | PJ Adebawore (Not a Bad Note)
– Charlie S – Posted on: November 10, 2022
I know some of you brought up a rumor from elsewhere about Sooners EDGE commit PJ Adebawore and Ohio State being a thing.
Super K spoke to a source in the building at Ohio State earlier who told him that the Buckeyes have not reached out to Adebawore and he is not currently on their board.
Now, I will caveat that by saying the information is coming from inside the building so there is always a risk that they are not being forthcoming, but at this time, we do not believe there is anything to those rumors.
---
Taylor Wein | Note From out in Tennessee
– Super K – Posted on: November 10, 2022
As you know, the Sooners recently offered 2023 DE, Taylor Wein. Wein hails from Tennessee and I think most you were like us when you saw his film – shocked that a kid that big and athletic is still available.
Really caught me off guard.
Not surprising to see USC offer him right after the Sooners. Really would like to see OU seal this one up. If more folks around the country get a look at his size and what he's put on tape his senior year, it could get competitive.
The other day, I mentioned in the comments section that I'd be asking a friend out in Tennessee about Wein.
Friend is very tied in out there. He told me that he has not personally seen Wein but knows a number of folks in the area of Tennessee Wein is from and the word out of there for a while has been Wein is a major sleeper and folks were fully expecting some big P5 programs to come in and "grab him up late."
So, it sounds like this was really a matter of when it was going to happen and not if it was going to happen. It seems this doesn't come as a big surprise to folks in that region.
---
Know Your Opponent | West Virginia – 2022
– Charlie S – Posted on: November 10, 2022
Head Coach – Neal Brown (4th Season at WVU)
Offensive Coordinator – Graham Harrell (1st Season at WVU)
Defensive Coordinator – Jordan Lesley (4th Season at WVU)
West Virginia is currently 3-6 on the year (1-5 in conference). They are currently riding a three game losing streak as Iowa State, TCU, and Texas Tech all defeated the Mountaineers. Their last win came against Baylor, in Morgantown, on a Thursday night back on October 13th.
On Offense …
The Mountaineers are as balanced of an Offense as Oklahoma will face, despite new Offensive Coordinator Graham Harrell having a reputation as an Air Raid guy after his stint and USC. The Mountaineers want to control Time of Possession to keep their Defense fresh and they want to protect the football.
QB –#18 JT Daniels
RB – #24 Tony Mathis Jr. and #26 Justin Johnson
– Daniels, the former 5-star phenom from Mater Dei HS in California, is on his 3rd program now having settled in Morgantown. He's completed 61% of his passes so far this season with 13 touchdowns to 8 interceptions. He is not mobile and his accuracy declines dramatically when he isn't able to set his feet. He has been sacked 14 times.
– While Mathis leads the team in carries, West Virginia lost a big part of their running game when freshman CJ Donaldson was lost for the year due to injury. Still, with Mathis and Johnson, they have a pair of solid backs.
WR – #0 Bryce Ford-Wheaton*
WR – #13 Sam James
WR – #3 Kaden Prather
TE – #88 Brian Polendey
– Ford-Wheaton and James have been around FOREVER. Ford-Wheaton is one of the conference leaders in receiving (51-605-6tds) and James is a 4-year starter.
– The TEs are primarily blockers, but Oklahoma will have to keep tabs on them in the Red Zone and in the flats on 3rd Downs this week.
LT #64 Wyatt Milum
LG #55 Thomas Rimac
OC #54 Zach Frazier
RG #53 Jordan White
RT #66 Ja'Quay Hubbard
– Veteran group that has a couple of guys who may have the opportunity to play in the NFL next season. They have some issues in pass pro at times, but going against the OU pass rush, that may not be a huge issue for them.
On Defense …
The Mountaineers are a 3-3-5 Defense that will alternate between a 4-Man front look as well. They want to keep everything in front of them (no big plays) and make opponents put long drives together without shooting themselves in the foot. Let's see how that works out for OU who constantly shot themselves in the foot last week.
DE – #91 Sean Martin
NT – #95 Jordan Jefferson
DE – 55 Dante Stills*
– Jefferson and Dante Stills are legitimate NFL prospects. Oklahoma's OL is going to have to make sure they bring their big boy pads for this contest as old man Stills remains to be quite the force in the middle. Feels like Stills has been playing against OU since Bob Stoops was the head coach.
MIKE – #8 Lee Kpogba
WILL – #6 Exree Loe
SPEAR – #27 Davis Mallinger
BANDIT – #10 Jared Bartlett
– Kpogba is the team's leading tackler. Bartlett spends a lot of time blitzing. Mallinger is basically an extra Safety on the field. This is a group that isn't very big and I could see the OU running game wear them down.
– West Virginia is currently ranked 100th in total defense, but they are better (55th) against the run than they are against the pass.
CB – #4 Rashad Ajayi
FS – #2 Aubrey Burks
CS – #13 Hershey McLaurin
SS – #24 Marcis Floyd*
CB – #11 Wesley McCormick
– Floyd and McLaurin are third and fourth on the team in tackles, respectively. McLaurin technically doesn't start, but plays as many snaps or more than Davis Mallinger.
– Their Cornerbacks are average, but will Oklahoma have anyone aside from Mims that can put any pressure on the WVU Secondary? Maybe Farooq has a big game?
Overall Thoughts…
– West Virginia is a bad football team. Yet…I have no confidence that OU will walk into Morgantown and come away with the victory despite being more than a touchdown favorite.
– WVU does play better at home, as evidenced by the Baylor win and the respectable (31-41) loss to TCU…but overall, they just are not a good team on either side of the ball.
– I fully expect the Mountaineers to come out and try to duplicate Baylor's game plan against OU and run the ball right at them. OU will need to show some sort of life in the run defense game or it will be another long afternoon.
– Offensively, the Sooners should have the opportunity for success in both the run and passing game. SHOULD is the key word because if they come out as they did last week and shoot themselves in the foot over and over, it doesn't matter what opportunities present themselves.
– The analytical side of me says 'Easy win for Oklahoma. They have the talent advantage and the schemes to beat West Virginia pretty easily'.
– The realistic side of me says 'I have seen this Oklahoma team play and they seem to make bad players look good and bad teams look competent…so it's gonna be a back-and-forth affair that either team could win'.