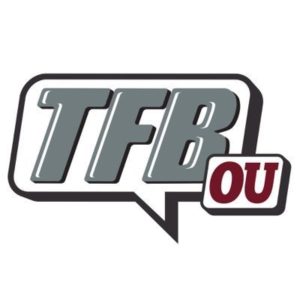 Open Post | Weekend, May 6th – 8th
Posted on: May 6, 2022
New Offers Flying Off the Shelf
– Charlie S – Posted on: May 4, 2022
The OU staff is on the road and yesterday they sent out a flurry of offers…
Those offers included:
***'24 WR Ryan Wingo (6'2 198) out of St Louis, Missouri, one of the top WRs in the '24 class.
Wingo has offers from everyone and will be a national recruit. OU had to get in it to have a chance to win it, but we will see how this plays out.
https://www.hudl.com/embed/video/3/14621444/61af919d6655be0384080bd4
***'23 LB Blake Purchase (6'3 230) out of Engelwood, Colorado.
Love this offer and I am a bit surprised it took this long to go out. Purchase is a guy who has the frame to pack on good weight and get to campus (wherever he goes) close to 250 and then build from there. Very good athleticism, speed and length.
https://www.hudl.com/embed/video/3/15222344/61b84491176c590b3c2d0733
***'23 ATH Eugene Wilson (5'11 165) out of Tampa, Florida
Never heard of this kid before yesterday but one watch of his film shows you plenty of speed and good ball skills.
I like his WR film but man I love his DB film as he shows great anticipation to go along with those ball skills. He also is a willing blocker on offense and is plenty physical on defense.
https://www.hudl.com/embed/video/3/14911177/613d0ffdbd74ae0bb4238799
***'24 WR Debron Gatling (5'11 180) out of Alpharetta, GA
2 clip guy.
Shows speed and ball skills in the first two clips. I like the offer and we will monitor where this goes.
https://www.hudl.com/embed/video/3/14491786/61885fff4deb0506285040f1
***'23 ATH Christopher Johnson Jr (5'11 178) out of Fort Lauderdale, Florida.
I can easily see him fitting in with Lebby's style as a running back who has the ability to motion out of the backfield. He is super aggressive and decisive out of the backfield with a one-cut and-go style.
Doesn't look like a burner on film but he's very smooth and has enough speed where doesn't get caught from behind. Kind of reminds me of a young Trey Sermon.
https://www.hudl.com/embed/video/3/15995459/614ea1f91763a30b48f79abf
I caught up with Johnson following the offer to get a sense of what position OU offered him at since he tagged Coach Valai in it and he let me know that Valai is his contact with OU, but he is an 'athlete who can do it all'.
I got the impression that he is an offensive offer who could play either RB or WR but I will check in with him again following his conversation with Brent Venables.
Johnson told me he will be visiting 'really soon' and plans to speak with Coach Venables today.
---
Upcoming Visitors | Smothers and Purchase
– Charlie S – Posted on: May 5, 2022
Couple quick notes on a pair of Oklahoma Offers who let us know that they plan on making their way to Norman in the near future…
***First, '23 running back Daylan Smothers (5'11 185) out of Charlotte, North Carolina, let both K and I know that he plans on getting to Norman in June.
I checked with Smothers to follow up and he let me know this will be an official for the June 3rd BBQ event.
***Recent '23 linebacker offer Blake Purchase (6'3 230) out of Engelwood, Colorado, let K know that he also is in the process of setting up a visit to Norman for the coming weeks.
---
2024 Five Star Micah Hudson Leaves Oklahoma Spring Game Very Impressed
– CJ Vogel – Posted on: May 5, 2022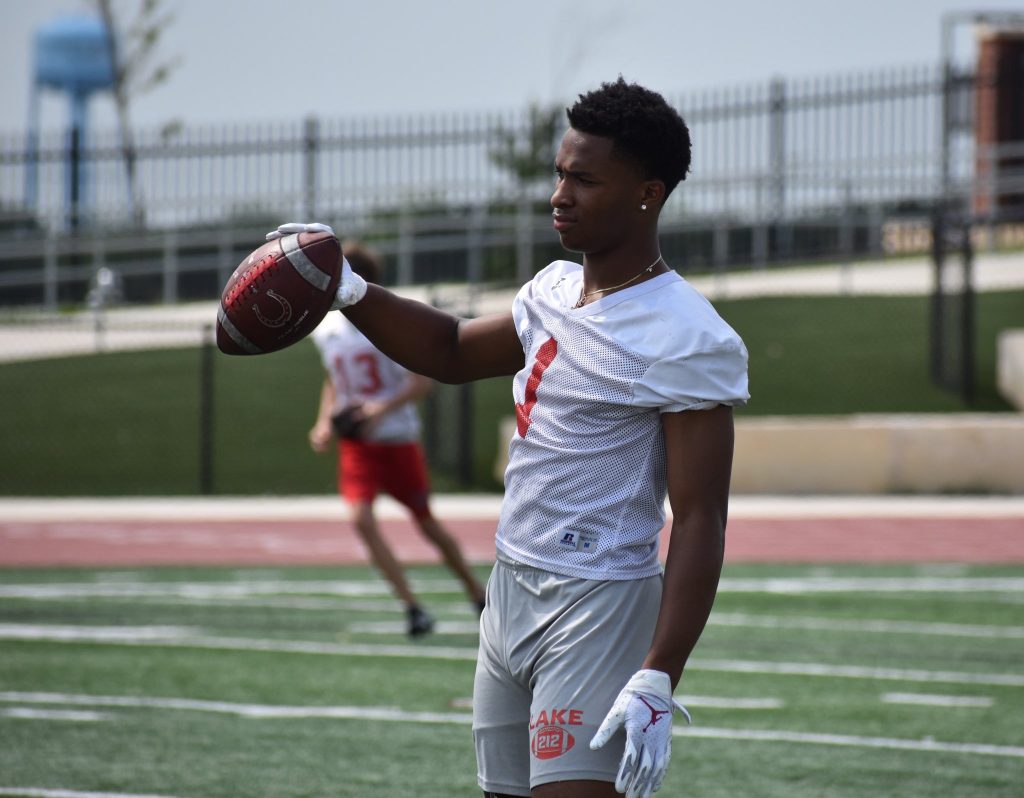 I was able to meet up with 2024 five star prospect Micah Hudson yesterday at Lake Belton practice. Hudson's recruitment has skyrocketed the last few months as he has earned offers from basically everyone across the country.
Hudson was recently in Norman for the Oklahoma spring game two weekends ago where he was blown away by the culture, Baker Mayfield's ceremony and the turn out for the Sooners' Red & White game.
"It was a good experience," Hudson said. "Knowing that I could see myself doing the same thing the college athletes are doing and then I got to see some of the greats from Oklahoma. I got to see Baker Mayfield, Adrian Peterson and Sterling Shepard – who people have compared me to a little bit."
The Sooner staff has been doing a good job here establishing an early relationship, especially from Coach Cale Gundy and Coach L'Damian Washington.
"The fact that he didn't just offer me out of nowhere," Hudson said. "We were talking weeks before and we continued to keep talking and then I went down to the spring game. There were 75,000 people there. It shows the type of culture they have. The people actually care and want you to come to their school."
Oklahoma made a strong impression with the game and as long as the staff keeps continuing to build that relationship with Hudson, they will be in for the long haul for the five star wide receiver.
"Especially the coaching staff too," Hudson said. "It's like we don't want to just offer you, we want to talk to you everyday, every week – just to see how you and the family are doing."
Hudson mentioned wanting to visit Notre Dame, Tennessee, LSU and Texas Tech as well. Of course, this conversation preceded the Alabama offer that came as soon as he walked back into the field house following practice.
Texas, despite being just an hour from the Lake Belton campus, has not been much of a player so far in this recruitment.
Hudson mentioned wanting to take a long time in his recruitment. He likes the idea of having a commitment ceremony with the hats on the table in front of family and friends. Oklahoma made a very strong first impression with the spring game trip. I think they are immediately in the top group for Hudson moving forward.
---
TFB Randoms | Portal Notes & RB Name to Keep An Eye On | Update: LV at OU
– Charlie S – Posted on: May 5, 2022
Couple random notes I figured I would dump on you all today…
Let's start with the portal notes…
***As you know, earlier this week I touched base with Arizona State transfer LV Bunkley Shelton and broke the news HERE that he would be in Norman today through Saturday. I expect that visit to go very well and what I will be curious to see is how things shake out post-visit. Will he see enough to shut it down if OU pushes or will he take additional visits? Right now I get the sense from him that he is looking to see some other places, but a lot can change if a program puts the press on a kid who has no home (so to speak).
***I also reported that Missouri transfer JJ Hester has been in touch with OU coaches and he has some interest in OU and is trying to set up a visit. No new progress on that front as of this morning.
***Finally, I was in contact with Texas wide receiver transfer Kelvontay Dixon who let me know he has interest in OU, but has not yet spoken to anyone in Norman. I would imagine if things appear to move in a positive direction with Bunkley Shelton, he may never hear from OU this go-round. But he is someone I will stay in touch with.
***Several of you have asked about Marcus Washington who is in the portal out of Texas also, and to this point, I have no information on whether OU has any interest or vice versa.
***On to the running back name to keep an eye on, that would be one Kalib Hicks (5'11 195) out of Denton, TX (Ryan).
I have been in touch with him to see if OU has reached out to this point and he mentioned he has not spoken to OU but Coach Murray and Coach Venables recently followed him (and Coach Roof was by the school and had a quick word with him) and he is interested in hearing from OU. Hicks's exact words were, 'I hope to hear from OU, they are a great program'.
So James and I did a little digging and it sounds like OU has done their homework on him and checked in with his coaches and such and I would not be surprised to see them begin to build a relationship there.
Kalib Hicks Junior Film: