Open Post | Weekend, May 22nd – 24th
Posted on: May 22, 2020
Defensive Line Recruiting Progressing Nicely
– Charlie S
Taking a closer look at the Sooners 2021 defensive line recruiting efforts and where things stand with their top targets.
We are expecting OU to take at least two interior guys (possibly three) and two End/Rush types.
Interior Priorities: Kelvin Gilliam (6'3″ 250), Marcus Burris (6'5″ 280), Shemar Turner (6'3.5″ 260), Ethan Downs (6'4″ 240), David Abiara (6'4″ 248)
End/Rush Priorities: Dallas Turner (6'4″ 235), (6'4″ 220), Nathan Rawlins Kibonge (6'7″ 240), Jeremiah Williams (6'3″ 224), Smael Mondon (6'3″ 220), Clayton Smith
Looking at the class right now, you already have Ethan Downs committed. As you know I think highly of Downs and his physical ability, I just have not found a place where I see him fitting in best in the Speed D. I have come around to see him line up as an interior guy (like LaRon Stokes/Jalen Redmond) after a redshirt year. So That's one interior spot and he was a Thibbs recruit all along so that makes sense.
Then you have Clayton Smith committed. Smith is a guy who gives you multiple options in regard to where he can line up. You could use him as a stand-up RUSH guy or you could easily see him playing with his hand in the dirt ala Ronnie Perkins on the end. He's bigger than Perkins. So that takes off one of the End/Rush spots.
So back to the interior guys. You know from our reporting from over the past week that OU and Marcus Burris are a thing right now. Burris has a very high ceiling and would be a huge pull on the recruiting front for Oklahoma. If you asked me today where he ends up, Norman would be my answer.
Then you have Shemar Turner who we mentioned this morning. Right now, we aren't certain where he is going but we do know he has made up his mind and when we get more clarity we will bring it to you but he feels like a guy who may be SEC bound.
That brings us to Kelvin Gilliam who is very high on OU as we have reported. Gilliam is a guy who may not be as tall as the others but he is long and athletic and would fit in nicely with the Sooners. Right now, I like OU's chances here as well.
Abiara was an early offer and a priority for OU. The signs looked like they were all pointing to Abiara and OU being an item until Notre Dame threw an offer into the mix. Shortly after a visit to Norman and the offer from ND, Abiara committed to ND pretty suddenly. Now, a few weeks back, we mentioned that Abiara was very enthusiastic about the fact that he and OU were still talking. Oklahoma continues to do work here and that is a good thing as he was an early eval and a big priority for OU. He took a virtual visit and this will be one to continue to keep an eye on.
Let's talk a bit about RUSH/End. As mentioned above you already have Clayton Smith in the fold. Smith was a massive win for the Sooners and his athleticism and versatility is a perfect fit for Oklahoma. I, personally, think he turns into a straight-up defensive end in college, but off the bat he gives you options and options are always good.
Dallas Turner is a guy K wrote about recently who has noticed what OU is doing and the Sooners are in the mix here. A lot will depend on if he gets to physically visit, but we have not heard of an imminent decision for him so OU has time to continue their surge here.
Rawlins Kibonge is high on OU and has been since Jamar Cain was hired by the Sooners. The Washington State basketball commit recently picked up a Stanford offer and that may well muddy the waters for OU based on location and academic prestige. We will keep an eye on that.
Jeremiah Williams is a guy out of Birmingham, Alabama who Caleb Wiliams has been talking about recruiting in his weekly blog. We do know OU has an interest here and they are in touch with him, just have not concluded how much of a reality it would be to pull a highly rated kid from Alabama away from two in-state powers who have offered.
Then there is Smael Mondon who K chatted with yesterday and he let him know he virtually visited Oklahoma yesterday morning. Mondon would be a terror on the edge and he is an exceptional athlete who would likely excel in the coverage responsibilities that come with the RUSH spot. Again, will be tough to pull him from SEC territory, but the Sooners are doing work here. He is a high priority and K may have more on this.
There are a number of other guys at both positions who OU is working on but these are the guys we believe to be the priorities at this time.
The good thing for Oklahoma…they are in good position for the majority of the guys mentioned and will be looking to close on them in the future.
---
Eyes of Riley | Updated Timelines
– Charlie S
Quick update on the timelines for the two outstanding sets of eyes out there…
We continue to feel that nothing has changed in regards to the standing of the eyes (they are still considered silently committed)
*** The first outstanding set of eyes sent out by Lincoln Riley was tweeted out on March 1st
'March 1st… our clue was 'Not a lot to add here in order to not give it away, but K was able to confirm who it was and we can tell you…the commit is from a 2021 defensive player.'
Timeline: Tentatively set to go public sometime in August.
Always a chance it could change but right now, that is what we are hearing.
*** The second outstanding set of eyes was sent out on March 22nd
'March 22nd… our clue was 'We are working on some additional confirmation but initially, we believe it is a big one which could lead to additional dominoes falling, just watch.' (we confirmed it was who we suspected it was in the thread)'
Timeline: Look for this set, which will certainly set off some fireworks, to go public in early July.
---
Quick Hitter | 2021 RB Donovan Edwards
– Charlie S
As we mentioned last week, Sooners 2021 running back offer Donovan Edwards (5'11" 190) out of West Bloomfield, MI took a virtual visit with the Oklahoma Staff.
"***Also, sounds like 2021 4-star RB, Donovan Edwards (West Bloomfield, MI) will be taking a virtual visit to Oklahoma, tomorrow."
I caught up with Edwards recently and we exchanged some messages in regards to the visit and where things are at in his recruitment.
When I asked bout the virtual visit, Edwards said: "It went very well!".
Edwards was already familiar with Sooners running backs coach Demarco Murray as he was recruiting him while at Arizona so the relationship has been building for a while.
I asked him if the Sooners would get an official visit out of him when/if they are able to resume and Edwards indicated that it was likely that they would.
As for a timeline for his decision, he said "I'm still just going through the recruiting process" so nothing appears imminent.
I will add that while both in-state power schools (Michigan and Michigan State) have offered Edwards, I came away with the sense that OU and Georgia are both real players in this, and should either of them push, they would get a serious look.
---
The Latest | 2021 DB Latrell McCutchin
– Charlie S
I know some of you have been inquiring about where things stand with elite 2021 DB Latrell McCutchin and the Sooners following his decommitment from Alabama which came immediately after a visit to Oklahoma.
Super K let me know that McCutchin will be taking his virtual tour of OU tomorrow (Thursday, and he did)
We still feel good about where the Sooners stand in this recruitment and K will have more on him next week.
---
Morning Notes | Mondon, Williams, and Wheaton
– Super K
***This past weekend, 2021 5-star WR, Emeka Egbuka (Steilacoom, WA) released his top for which included: Oklahoma, Ohio State, Clemson, and Washington.
Egbuka was supposed to take an unofficial visit to OU this spring but that, of course, was canceled.
No one in our camp has spoken to Emeka in a bit but based on what we've heard from our contacts it continues to sound like Ohio State and Washington are the teams to watch.
I would anticipate OU will have (or has had) Egbuka on a virtual visit. We plan on checking to see when that may be set up and find out if that changes the read on him. Either way, OU isn't currently hurting for momentum with top WR all over the country.
***Nothing about this note will surprise you but just wanted to point out the obvious. With the recent QB commitment to LSU (Garrett Nussmeier) and Maryland accepting a 2019 transfer from Taulia Tagovailoa, I think the obvious has become that much more obvious. Caleb William's top three is OU, LSU, and Maryland.
Again, nothing you don't already know. Just saying…
***As Charlie noted, the Sooners did do a virtual visit with 5-star 2021 LB Smael Mondon (Dallas, GA).
I did exchange a few messages this week in which he mentioned the visit and hope to have more to share but I did want to pass along a couple of sourced notes.
a) not surprisingly, the team to beat is UGA
b) was told by a source that Mondon is basically Kenneth Murray 2.0. Was told even on his virtual visit, he had that same ice-cold serious demeanor that K9 had on and off the field. Focused.
This is going to be a tough one but Odom already had one in the boat and a possible in-state win with Kendal Daniels, so he can afford to shoot some shots and Mondon has been very receptive to the Sooners.
***I know many of you have been asking about 2021 5-star RB, Camar Wheaton. I know there seemed to be some sense that Camar was on the verge of a commitment.
That could be true but I have spoken to a staff member at his school and I did not get that impression. I was told that he could be narrowing things down but was told that at least in this particular person's opinion, a commitment didn't seem imminent.
Now then, what does imminent mean? Could you see a summer commitment, he's a running back so that's pretty common and not considered particularly early. But when I spoke to the source last week I didn't get the sense that Wheaton would be the next in the boat – since that conversation, Williams and Smith have both committed anyway so there's that.
So, again, I don't have a definitive answer other than to say that, I personally don't get the impression that Camar is about to commit in the next week or anything but if I hear anything different, I'll let you all know.
---
Glancing Ahead | 2022 Defensive Backs
– Darius Terrell
Today we will focus on the Defensive Backs. The Cornerback position has been down in Texas the past few years. It is shaping up to make a major comeback in the 2022 class. If you can recall my excitement about the OL and DL prospects in the 2021 class a year ago, I feel that same type of excitement for this group.
Unfortunately, LSU already has pledges from what I consider the top two Safety prospects in the class that we've evaluated so far. The good news is that this will easily be the best DB class that the state has produced since 2018. Every top school in the region should be able to get some pieces that they are excited about.
Enjoy.
North Shore CB Denver Harris (6'1 185)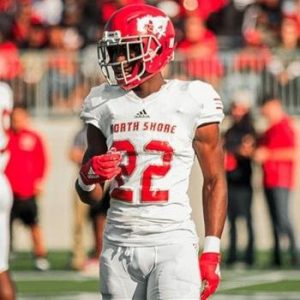 On the hoof: Harris looks like an NFL Cornerback already. He's the prototype from a Height/Weight/Speed standpoint at 15/16 years old. This one is pretty simple, he has the ability to be left on an island and profiles as one of the top overall players in the class. Elite prospect.
Offers: Alabama, LSU, Oklahoma, Texas, Georgia, Florida, Miami, Tennessee
Highlights:
Aledo S Bryan Allen Jr. (6'0 185)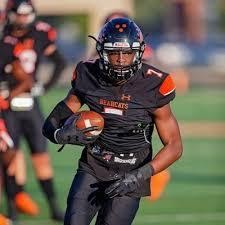 On the hoof: Allen is a versatile playmaker that has the ability to play both in the box in run support and as a single-high Safety roaming the deep thirds, which is rare. He's a sure tackler and can roll down to cover Slot Receivers. Very impressive young prospect. Allen versus Bryce Anderson for the top Safety position in the class will be a heated battle for the next two seasons.
Offers: Committed to LSU
Highlights:
PA Memorial CB Jaylon Guilbeau (6'0 175)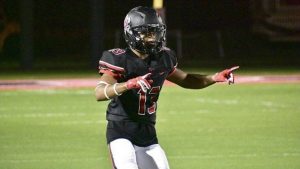 On the hoof: Guilbeau has jackhammer feet with the ability to explode out of his backpedal and drive on the football. He is one of the premier cover guys in the class and will have his choice from any school across the country. He comes from an area that has traditionally been good to the Longhorns.
Offers: Alabama, Oregon, LSU, Texas, Texas A&M, USC, Utah, Oklahoma St.
Highlights:
Beaumont Westbrook S Bryce Anderson (5'11 180)
On the hoof: Pound-for-pound, Anderson is one of the best players in the state regardless of class. He stars at Quarterback for his school and plays on the defensive side of the ball in crunch time. Anderson has tremendous instincts and ball skills. He's most comfortable playing Center Field, but projects to have the ability to play in the Nickel as well. Reminds me of 2019 Arkansas signee Jalen Catalon.
Offers: Committed to LSU
Highlights:
Argyle Liberty Christian S Christian Driver (6'0 180)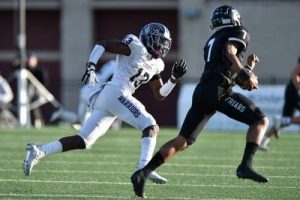 On the hoof: Driver is the son of former Green Bay Packers Pro Bowl Wide Receiver Donald Driver. The younger Driver is extremely athletic, with lightning-quick feet. He diagnoses plays quickly and he arrives at the football in a hurry. He's a stud and will be a national recruit. I would keep an eye out for Notre Dame.
Offers: Notre Dame, Oklahoma, Ohio State, Michigan, Oregon, Texas, Wisconsin, Colorado, Arizona St
Highlights:
Garland S Chace Biddle (6'0 175)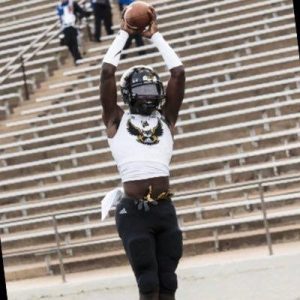 On the hoof: Biddle plays both ways for his high school team but he almost assuredly will be spending his time on the defensive side of the ball in college. Biddle appears to be moving at a different speed than every else once he diagnoses what's going on. One of the better tacklers I've seen in the class, regardless of position. Biddle has picked up early offers from both Texas and Oklahoma. He and teammate WR Jordan Hudson could end up being a package deal.
Offers: Texas, Oklahoma, USC, Baylor, Kansas, SMU
Highlights:
Houston Clear Creek CB Julian Humphrey (6'0 180)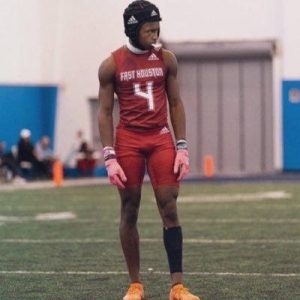 On the hoof: I'm a big Humphrey fan. He does a terrific job of playing the ball in the air and defending passes without drawing penalties. Humphrey shows comfortability in press coverage and zone coverage. He has good length and has the speed to stay with anyone downfield. He's got some nice offers early and I expect them to continue to pile up. Humphrey could be a guy that steadily rises on this list.
Offers: Missouri, Tennessee, Baylor, Indiana, Houston, Kansas
Highlights:
Katy CB Bobby Taylor Jr. (6'0 180)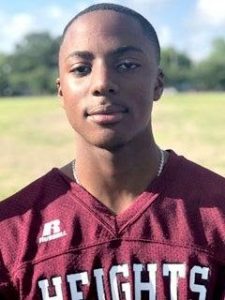 On the hoof: Taylor's Father, Bobby Taylor, played 10 seasons in the NFL (Philadelphia Eagles, Seattle Seahawks) and was an All-Pro selection in 2002 after earning All-American honors at Notre Dame in the 90s. His grandfather, Robert Taylor, won Gold and Silver in the 1972 Olympics while still a student-athlete at Texas Southern. Needless to say, the bloodlines are there in abundance. The younger Taylor spent his Freshman season at Houston Heights before making the switch over to Katy for year two and starting every game for the Tigers. In an extremely deep year at the position, Taylor has one of the higher long-term ceilings in the class.
Offers: Alabama, Texas, Oklahoma, Texas A&M, Baylor, Ole Miss, Illinois
Highlights:
Denton Ryan CB Austin Jordan (5'11 185)
On the hoof: Jordan already has the body of a collegiate athlete. He competes on Denton Ryan's track team and is a member of a 4×100 relay that was a State Finalist last year. Jordan took some lumps this year in his debut season, but he also put plenty of things on tape to get coaches and recruiting analysts excited. His offer list speaks for itself.
Offers: Oklahoma, Texas, Ohio St., USC, Penn St., Oklahoma St., Georgia Tech
Highlights:
Spearman ATH/CB Brenen Thompson (5'10 165)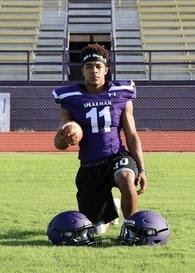 On the hoof: Thompson is from a small town located in the Texas Panhandle, not too far from Gruver, TX, where 2020 Adidas All-American and Oklahoma signee Jalin Conyers was discovered last cycle. This pandemic may have been a blessing in disguise for Thompson, as it allowed coaches to look in places that they normally would not. Thompson is a speed demon, with FAT-verified 10.32 speed at 15/16 years old. He plays QB for his school, but profiles as an electric Nickel Corner and Special Teams weapon in college.
Offers: Alabama, Michigan, Nebraska, Texas, Oklahoma, Texas A&M, Baylor, TCU, Ole Miss
Highlights:
Shadow Creek CB/S Jaidan Scott (6'0 180)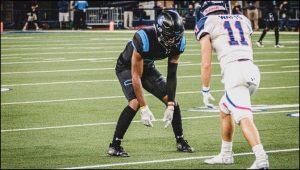 On the hoof: Scott began his career at North Shore and found himself at Shadow Creek this past season. He started every game at Cornerback all the way to a 5A State Championship. Scott plays with his eyes and shows impressive awareness in coverage. He always seems to be around the ball and I'm a big fan of his game.
Offers: Kansas, Kansas St., UTSA, Illinois St.
Highlights:
DeSoto S Devyn Bobby (6'0 180)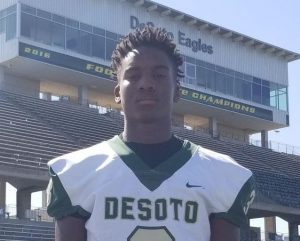 On the hoof: Bobby has fluid hips and shows the ability to close on the ball in coverage at an elite level. His fluidity allows him to be utilized at in every position in the Secondary if need be. He shows no reservations in run support and has a frame that will carry 200 lbs. in the future. Under-the-radar prospect that will be a steal for someone. Take a look at the HUDL below.
Offers: Illinois St.
Highlights:
Cedar Hill CB Jalon Peoples (6'0 175)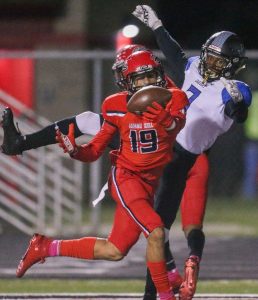 On the hoof: Peoples has legitimate size with long limbs and the ability to match up with all big-bodied Wide Receivers, which is a skill set that is at a premium. He is competitive and shows an ability to make plays on the ball when he is able to play off coverage. I do question his top-end speed a bit and wonder what he would look like as a 1-High Safety. Peoples is a rock-solid prospect.
Offers: Baylor, Texas Tech, Oklahoma St., Nebraska, Kansas St., SMU, Kansas
Highlights:
Lake Travis S Derrick Johnson Jr. (5'11 185)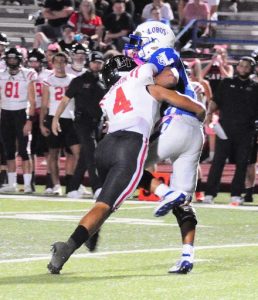 On the hoof: Johnson Jr. hits everything that moves on his HUDL highlight. He' not particularly tall or long, but he has good enough game speed to keep up in coverage and has ball skills to make something happen. I think he profiles best as a box Safety at the next level. He reminds me a bit of current Texas DB Chris Brown.
Offers: Illinois St.
Highlights:
Mansfield Timberview CB/S Landon Hullaby (6'0 175)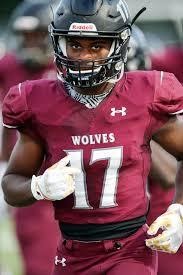 On the hoof: Hullaby is the younger brother of 2020 Texas signee Jaden Hullaby. Landon has a different body type than his older brother, but he has good length for the position. He has Cornerback/Safety versatility which enhances his value significantly. In a deep year at the position, Hullaby will be a very nice non-flashy pick up for someone.
Offers: TCU, Baylor, Utah, USC, Nebraska, Oklahoma St., Kansas, SMU
Highlights: