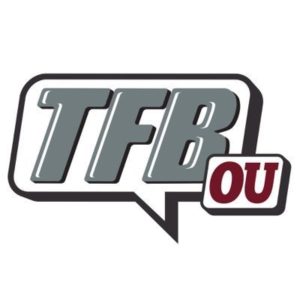 Open Post | Weekend, May 15th – 17th
Posted on: May 15, 2020
Post NFL Draft | The K9 & Odom Effect
– Charlie S
"With the 23rd pick in the 2020 NFL Draft, the Los Angeles Chargers select linebacker Kenneth Murray – Oklahoma"
It had been more than 30 years since Oklahoma had a linebacker selected in the first round. Jackie Shipp was selected by the Dolphins with the 14th pick in 1984 and then Brian Bosworth was taken in the first round of the supplemental draft by the Seahawks back in 1987.
That in itself is stunning when you take guys like Teddy Lehman, Torrance Marshall, Rocky Calmus, Rufus Alexander, and Curtis Lofton, to name a few, into account.
Now, over the last decade or so, while the Sooners defense has not been up to the standard which you would expect, the Sooners still managed to put a few linebackers in the league with guys like Keenan Clayton, Ronnell Lewis, Corey Nelson, Devante Bond, Jordan Evans, and Obo. But the first round had escaped them.
When Alex Grinch was hired, he brought in linebacker coach Brian Odom.
Odom immediately made a positive impact both on and off the field with his players and recruits. The players he inherited from the previous staff all spoke glowingly about him as a man and a coach, and the 2020 draft put his first skin on the wall as Murray was taken in the first round.
Odom does not get all the credit for Murray, but he has to get some of it. Murray had his best year in Norman by far in 2019 and he continued to show growth as the season progressed which is something that I, personally, had not seen in the prior years. It felt like the development throughout the season suffered previously, but that is a debate for another time.
Following the draft, I reached out to Will Truby who is Sooner linebacker commit Kobie McKinzie's father. I wanted to get his take on the draft.
Will said "Coach Odom and Kobie talk about Murray a lot. OU has made it a point to improve their defense and the perception of the defense as well. That has been clear since we met those guys".
He continued by saying, "The Murray talk is two-fold. From Coach Odom's perspective, you want all kids, in our case specifically Kobie, to be like Kenneth. Great player, better person. From Kobie's perspective, seeing the guy they compare you to being a first-round pick is awesome".
The Sooner's long drought of first-round linebackers is over. Was Murray being selected in the early stages of the draft a blip on the radar, or is it a sign of things to come?
I believe it is the latter.
Brian Odom is a guy who trusts his evaluations and in turn trusts his players, both on and off the field. He has already demonstrated through his recruiting practices that he is here for the business and not the games people play. He has received praise from staff, players, and recruits. That is how you build something special.
I'm not telling you OU is going to have a first-round linebacker every year, but I would feel comfortable in saying that over the next 4-5 years you are going to see a significant improvement within the OU linebacker room and it will produce results that will be able to speak for themselves both on the field and in the draft.
---
Is The Curtain About to Drop?
– Charlie S
Back on April 9th, Super K posted a note titled 'Behind the Scenes | OU's Hotter Than you Think'
'***Since the unexpected dead period began, the Sooners have landed one commitment which came from in-state DB, Jordan Mukes.
***I mentioned earlier this week that there is a lot more going on behind the scenes and the Sooners are in the lead for a number of top prospects.
***But another interesting thing we have recently heard is OU has actually had players attempt to commit to them.
***I'm sure you're thinking, ok why didn't they let them?
***In a situation with someone like Mukes, you have a regional player who has visited Oklahoma on multiple occasions. You know he's serious and you know that he provides long term stability to your class.
***A number of kids are getting a little panicky with the Corona Virus shut down uncertainty and while some schools are taking commitments from players like that, OU has been more selective.
***They don't want guys from outside the region who aren't necessarily all in only to have them cause problems and disrupt the class momentum that they see coming later on.
***They also don't want to take away numbers and signal to guys that are very interested in OU that they should move on.
***I gather that OU believes (and in my opinion, rightly) if you want to commit to Oklahoma now and you're serious, then you'll want to later on when things clear up.
***Now then, this doesn't mean Oklahoma isn't going to land some guys in the coming weeks/months. It's case by case. If it's a top guy that they've been recruiting for a long time and they know where the player stands, then they'll be welcomed. But I suspect they are trying to be careful and avoid another Edgerrin Cooper situation.'
Since that post, the Sooners have picked up one commitment from linebacker Danny Stutsman who was a high priority target for Brian Odom, but in large part, it has been relatively quiet.
Yes, the Sooners were continuing to work on targets across the country, but there had been no tangible results of their work.
You heard about how well things were trending with quarterback Caleb Williams, there was talk about 'The Serious 3' which included Williams and a pair of wide receivers in Mario Williams and Christian Leary, you heard about how well the 'Virtual Visits' were going but still, there was nothing for you to point at and say 'Man, Riley really knows what he is doing".
For some of you, doubt crept in…and rightfully so as you watched programs like Ohio State and Tennessee (of all places) take off on the recruiting trail.
Then…on Tuesday evening…Riley sent out a tweet that caught everyone's attention…
Over the past three weeks, Oklahoma has been hitting the virtual recruiting scene very hard. You had a number of major targets take the tour and all of them came away incredibly impressed. From Bryce Foster to Marcus Burris and all the guys in between, the Sooners were on the move.
On Monday, K dropped a note about Clayton Smith Trending towards OU. Smith had recently dropped his Top Six, which included OU.
Then, yesterday, Smith announces on Twitter that he has an announcement set for Friday at 2:10 pm…
I would say that bodes pretty well for Oklahoma…I suspect you would all agree.
Then, a few hours later, wide receiver Mario Williams tweets out that he will be committing at 12:00 am (clarified to 12:00 pm) on Friday as well…
Again…we really, really like where OU sits in this one.
Then you hear whispers about defensive lineman Marcus Burris and OU, and after checking with some OU sources, it sounds as if things are trending in a very positive direction for OU and I hope to have more on that later today after speaking with someone close to Burris.
What about running back? The Sooners have been silent in regards to sending out new offers as they focus on Camar Wheaton and are set to host Donovan Edwards for a virtual visit in the near future. That's a good thing guys and gals. It tells you that OU feels like they are in a good spot at this time with their priority targets. K has checked in on Wheaton and while we were not lead to believe something is imminent there, Wheaton is such a quiet kid, you never know when/if something could pop.
The curtain appears to be about to drop…revealing what the Sooners have been up to over the past few months. Two other members of 'The serious three' are set to make announcements in the summer as wide receiver Christian Leary and quarterback Caleb Williams plan on announcing their commitments to the school of their choosing.
Leary is set to announce on June 6th, and while OU is in a good spot, they are in a battle with a few other schools like Alabama and Florida. As I have stated, it is my opinion, that no matter which program he chooses on the 6th, that recruitment will not be 'closed' as he is planning on taking additional visits once he is able too.
Then you have Caleb Williams who is planning a summer commitment and is arguably the biggest domino in recruiting across the entire country. OU just happens to be in a very, very good spot there and should he choose to commit to the Sooners, you could really see some things take off from there as he is an engaging personality who carries a lot of weight when it comes to peer to peer recruiting. He isn't shy about the fact that he will be an active recruiter and that sets up nicely for Oklahoma to continue the momentum they appear to be building.
Adding Williams to the class would open up a lot of possibilities. Guys like Kelvin Gilliam (who is already high on OU) would likely be more inclined to look at OU even more closely. Tristan Leigh, Jalil Farooq, Malcolm Johnson, Daymon David, Latrell McCutchin, Dallas Turner, Emeka Egbuka…among others, all are in contact with Williams.
While recruits don't necessarily base their decisions on which school they are choosing on a fellow recruit…it certainly does not hurt having a guy like Caleb Williams on your side.
After getting off to a slow start to the '21 class, it feels like the Sooners are about to make their presence felt over the course of the next couple of months.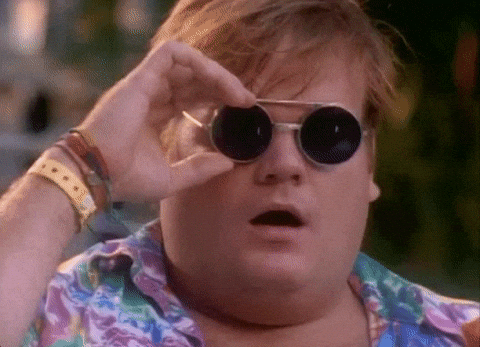 ---
2021 4-Star DE | Dallas Turner | Trending
– Super K
The Sooners have been in pursuit of 2021 DE, Dallas Turner who hails from a familiar program to the Sooners.
St. Thomas Aquinas has been good to OU and OU has been good to St. Thomas Aquinas with both Nik Bonitto and Jaden Davis getting plenty of action on the field.
Dallas Turner recently took a virtual visit with the Sooners and while we initially thought that a Bama, UGA or Clemson were the teams to beat, I'm starting to hear that Oklahoma has made a pretty big move in this one.
I'm not going to say this one is in the bag. I'm sure Bama, UGA and Clemson aren't going down without a fight. But on what I've heard from sources, that I think the Sooners are very much moving in the right direction in this one and have a much better shot than I would have given them a week or two ago.
---
Post Virtual Visit | 2021 CB Prophet Brown
– James Hale
After a week off the OU coaches have hit the ground running with virtual visits this week. We have come to learn that the OU athletic department's IT Department is once again setting the standard in college football. TFB is all over the visits and reported Tuesday that four-star cornerback Prophet Brown (5'11, 180) of Elk Grove (Monterey Trail), California, four-star wide receiver Christian Leary (5'9, 180) of Orlando (Edgewater), Florida and three-star safety Daymon David (6'1, 172) of Reisterstown (Franklin), Maryland went on virtual tours.
Brown is no stranger to virtual tours having now taken one with his top schools OU, USC, Oregon, Michigan and Notre Dame but he says hands down Oklahoma has the best virtual tour.
"It was the best virtual visit that I've been on," said Brown. "It was so thorough and well put together. It made me and my family seem like we were there. It was great as they took me through the whole campus and it was like I was really there."
One thing that came through loud and clear through the virtual tours was that he feels OU is one big family which appeals to him and other recruits as well.
"The family atmosphere that they have is so comforting and it's great that everyone is so close there," said Brown. "There is no gap between the players and the coaches. There is no separation as they're all tougher and love being part of one another. I loved that about the visit."
"What they did was put together a visit that was tailored for me. Coach Roy Manning was part of it and Coach Alex Grinch and if I wanted to talk to any of the other coaches they would have been there for me I'm sure. I even got to talk to the President (Joe Harroz) and OU is the only school where that has happened. He was great and said that he had only been on the job for a couple of days and the fact he took time out of what I'm sure is a busy day for him means a lot to me. The academic portion of the tour answered all of my questions and gave me some great ideas."
"I have seen bits and pieces of OU through their website or when I've talked to them they have sent me something, but this tour opened my eyes because I got a chance to see everything as if I was walking along with them."
The tour made a difference as Brown admits that he has a stronger feeling about the Sooners at this point.
"OU is different in my mind after the visit," said Brown. "They have always been one of my favorite teams. That are at the top of my list now. I can't wait to get out there for my official visit because I want to get out to see OU in person and learn so much more about the university. They did the best they could with the virtual tour but I know when I can get there it will be even better."
Like all of us, Brown has been practicing social distancing and has stayed home for the most part only to venture out when he is trying to find somewhere to work out.
"It's been different that's for sure," said Brown. "As for school and taking classes that hasn't been difficult, but getting great workouts in has been more of a challenge. It has made me become more creative and me and my teammates have to find places we can go to get work in, but we find ways and get it done. It has been challenging but I can't lose focus and I have to just do what I need to do to stay sharp and improve my game in any way that I can."
Brown admits he still plans to take official visits to OU, Notre Dame, USC, Michigan and Oregon. Brown gave me a quick thought on each school.
USC: They have a great history at the school and have always been one of the best programs in college football. They play in Los Angeles and I love the city of LA. It's one of the great cities in the world and I love to go there.
Notre Dame: You get the best of both worlds at Notre Dame. You get great football and great academics. Something is happening very special at Notre Dame and that would be fun to be part of.
Oregon: Growing up Oregon was my favorite team. I grew up wanting to be a Duck. I love their program and how they do things.
Michigan: I"m a huge fan of Michigan. They have tradition like few others can match. Great family atmosphere there.
OU: When I think of OU I think about success. OU has been a great football program for a long time and they seem to be getting better. The history of OU is among the very best in college football and it means something to play football there."
Brown plays both running back and cornerback at Monterey Trail but he likes playing on defense better.
"I started out as a running back here but my sophomore year they put me at safety and I began to like playing on defense, said Brown. "I played corner this past year and found a position that I really feel I can call my own. I love playing corner and matching up with the other teams best receiver and taking him totally out of the game.
"OU likes my game and how I play the game at corner. They feel I can come in and be an asset for them and play right away. They feel that I can help them right away. OU says they have a need for me and my skills and I feel I can really help them."
Brown picked off four passes last year but by all accounts, teams quit throwing his way after early success shutting down their opponents best receiver or he would have had more. He has great instincts on the ball and passes that are in the air.
Brown wants to visit all five of his schools if he can and he says he will even wait and sign late if that means he can take all five of his visit in January.
---
Quick Hitter | Bryce Foster Post Virtual Visit
– Charlie S
*** Caught up with 2021 priority offensive line target Bryce Foster (6'4.5″ 330) out of Katy, TX following his virtual visit with the Oklahoma staff
*** As you know, Foster has made numerous trips to Oklahoma and in fact, his last trip anywhere was to Norman for the Sooners lone spring practice.
*** So with that in mind, I wanted to find out what Foster was able to take away from the virtual visit considering he had recently been in Norman.
*** Foster told me that his virtual visit focused heavily on the academic side of things as well as more in-depth talk about how he would be able to balance track, football, and academics while being able to graduate in 3.5 years.
*** As to what about the visit really stood out to him aside from the information above, Foster said "One of the things that really stood out to me was one of the videos they had made. It was just a normal cool video but they put a little twist on it for me at the end regarding my shot-putting and my nickname".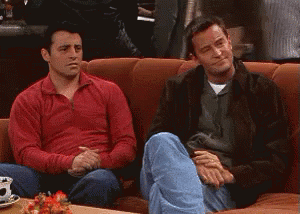 *** We continue to feel that Oklahoma is in a very good spot with Foster and while we don't believe a commitment is imminent at this point, if he were to choose a school today, I would like OU's chances.
---
Virtual Visitor | Quick-Hitter
– Super K
*** Sounds like 2021 4-star RB, Donovan Edwards (West Bloomfield, MI) will be taking a virtual visit to Oklahoma, today.
---
Updated Running Back Numbers
– Super K
We went into the 2021 class with two backs being the target number. Recently spoke with a source who told me that this number could very likely end up only being one.
It sounds like there is a massive priority (and rightly so) being placed on wide receivers in this class. And, I'm told the thinking is that the Sooners would rather take a number from the RB recruiting and add it to the wide receiver numbers.
---
Quick hitter | 2021 DL Marcus Burris
– Charlie S
Caught up Ty Taylor who is the defensive line coach and recruiting coordinator at Pleasant Grove High School where Sooners 2021 defensive line target Marcus Burris goes.
Just wanted to drop a couple quick notes on Burris before I sit down for the full write up over the next couple of days.
*** Marcus is currently 6'5″ 280 according to coach Taylor.
*** He currently plays defensive end for the school but coach Taylor said he projects inside in OU's odd front.
*** Said Burris is a team leader who is very active in their 'zoom' workouts (amazing where things have gone in this pandemic).
*** Coach Taylor spoke very highly of Ruffin McNeil, said he hosted him on a podcast a couple of times and was a pleasure to work with.
*** He went on to mention that he met Coach Thibbs for the first time this spring before the pandemic took hold and enjoyed that time as well. Also mentioned that most of the correspondence Coach Thibbs has been doing has been through the school's head coach (which is to be expected).
*** In all he was very impressed with the OU staff and how they do business.
*** When discussing Marcus' recruitment, he mentioned that Burris will likely commit to the school of his choosing at some point this summer.
*** I came away from the conversation feeling that OU is in a good spot with Burris and I would not be surprised if you hear something about him and OU sooner, rather than later.
*** Will have more on Marcus later on including some off-field things that stood out to me.