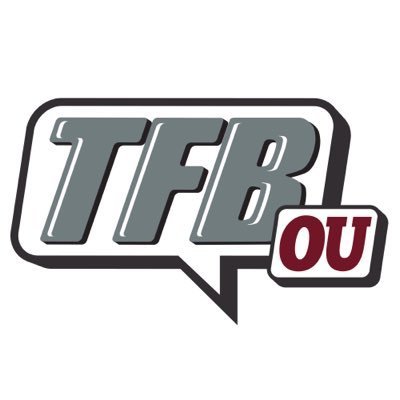 Open Post | Weekend, May 11th – 13th
Posted on: May 11, 2018
– For those of you who followed the coverage from the Nike Regional Opening, you saw that 2019 OLB/DE, Trace Ford (Edmond Santa Fe) showed off the same suddenness in camp as he does on the football field. He seems to have Eric Strikers first step in a much bigger frame. Coming off the ball so quickly makes it very difficult for offensive linemen to get their hands on him, let alone get a clean shot and sit down.
I spoke with Ford's mother recently and she tells me that the Sooners have continued to recruit Ford. She says coach Thibodeaux has remained in touch with Trace. Ford projects as an outside linebacker in Oklahoma's 3-4 scheme so they want to see him at the linebackers camp this June. Trace's mother tells me they will be in attendance and working out at the camp.
Among the schools recruiting Trace the hardest right now are Oklahoma State, Cal, Oregon and Arkansas. Trace is a stellar student. So, he's also being recruited by Stanford. Ford plans to take a trip out to California this summer to see both Cal and perhaps Stanford. They've already visited Arkansas and Oklahoma State.
A couple months ago, Nelson Ceaser out of the Houston area appeared to be the Sooners primary OLB target. However, it looks like Oklahoma has moved on from Ceaser. Last I heard, they had reopened communication with Marcel Brooks but I'm not sure how far that one will get.
Either way, if Ford can have a good showing at the OU camp it could push him up the OU board and perhaps trigger an offer. Should the Sooners offer, I do believe they will be serious contenders.
Ford's mother said that it will ultimately be up to Trace and the family will support his decision either one but they are a family that roots for the Sooners on Saturday. So, that can't hurt. – (Super K)
---
In the Trenches | Finley Felix & Andrew Coker
Finley Felix, 6'5"-6'6" 303 | 2019 Coffeyville C.C. (JUCO)
Very good player. Very smooth and comfortable in pass sets. Seems like pass protection comes naturally for him. One of these versatile guys bedenbaugh loves to get on campus. More than enough athleticism to play either tackle while stout and powerful enough to play along the interior.
Locates linebackers on the second level with ease. Nitpicking here but will need to be more prepared for linebacker counter move as he makes contact. If linebacker tries to fight over the top or beat him underneath he'll need to post up that side hand, step with that foot and go with him. Saw him lock on and wrestle a guy or two to the ground. Risk a holding call by fbs refs there. Will need to work the hands. He has good hands but allows people to get in on his chest and drops his hands in pass pro at times.
Overall an excellent player who just needs some fine tuning technique wise. Nice find by bedenbaugh on this offer and Sooners would be lucky to have em.
Andrew Coker, 6'6"-6'7" 310-335 | 2019, Katy, Texas
I absolutely love watching this guys film. Steamrolling monster at right tackle for his high school team. Looks like a right tackle for me, but is a tone setter for the entire team. Multiple plays where he's pushing the limit of unnecessary roughness which is exactly where you want offensive linemen to play. Play with an edge, play with that nasty and absolutely finish the opponent off. Nasty on the level of Michael Tarquin and Branson Bragg in this years class.
A tackle all the way with the length to really keep pass rushers at bay. Plays really well with his eyes feeling the play, not giving up space and working to the second level. Athleticism that belies his size getting out in screens and in open field blocking. Must get player for the Sooners. Excellent prospect. – (JY)
---
Where have all the OLB targets gone? 
Last month we came across information that the Sooners were no longer pursuing Nelson Ceaser. One of the top OLBs in the country, Rian Davis, was on campus, earlier this year and the Sooners didn't offer.
Marcel Brooks' name popped back up, recently. But still, just haven't heard a ton on OLBs.
I checked in with a source to find out who their main targets are and was told…
"Not looking to sign one this year unless he's elite".
Source further added that the staff is looking for more true hand-in-the-dirt defensive ends.
Was told that they want guys who will be focused on getting up field and rushing moving forward and not so much hybrid guys who will be dropping in coverage. Am told we will see more slanting from the 3-4 mixed in with true 4 man front stuff.
Whatever the alignment is, the Sooners are recruiting more true DEs and less of the 6'2/6'3 thin framed athletic guys. We'll be working on getting updates on those types of guys. – (Super K)
---
?

— Lincoln Riley (@LincolnRiley) May 9, 2018
We've been digging around on the most recent set of eyes, and based on conversations with our sources, it seems like Lincoln has been pretty tight-lipped and is keeping this one close to the vest.
However, we know there are at least two, and possibly three commits, that are ready to drop a little later this summer as we mentioned earlier this week.
Based on information Brandon received, we believe this commit is one of those players. The commit is a talented defensive player from outside the region. – (Charlie)
---
– Navarro College Offensive Tackle, David Swaby, will be taking an unofficial visit to Norman on Friday, May 11th.
Swaby is a massive human being. He is listed at 6'10" and 330 lbs. and, according to him, that is "pretty accurate".
I was able to briefly connect with David and while there has not been an official offer extended to this point, things appear to be moving in that direction. He will be traveling up to Norman with his Offensive Coordinator Hunter McWilliams and his Offensive Line Coach Jens Danielson from Navarro.
Oklahoma Offensive Line Coach Bedenbaugh made his way down to see Swaby recently, and Swaby said "Coach B came to watch one of my spring practices and we've been texting non-stop and I've had a few phone calls with him."
I asked him what he thought of Coach Bedenbaugh as a potential position coach for him, and he said "Coach B is definitely a great coach and he can do a lot for me as an offensive lineman."
The most interesting part about Swaby is that he was a full qualifier out of High School which means he will have four years to play three seasons, much like Ben Powers had when he got to Oklahoma.
David and I have already set up a plan to reconnect after his visit. This is certainly one to keep an eye on. – (Charlie)
In The Trenches | David Swaby
David Swaby | 6'9"-6'10" | 320
When you think of that height you automatically think a guy won't be able to move, but this guy has the athleticism of a much smaller player.  You can tell he hasn't played football much and he's consciously thinking about the footwork.  He's a former basketball player and is learning how to become more aggressive.
He's extremely long and has flexible hips for his size.  He'll need to redshirt and work the technique and the nasty, but if there's a coach out there who can work with a blank canvas like this it's Befenbaugh.
The kid could become a force if he develops his upper body strength and doesn't have to think about what he's doing.  An extremely intriguing prospect.  I'd love to see what coach could do with em. – (JY)