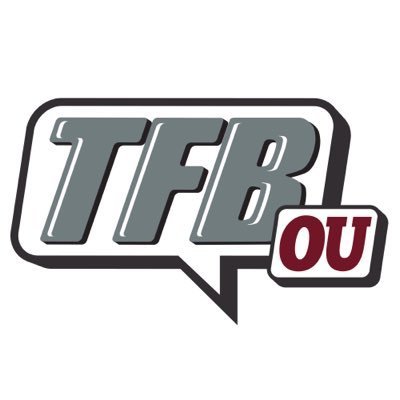 Open Post | Weekend, March 9th-11th
Posted on: March 9, 2018
-Recently I was able to catch up with 2018 OLB/DE, NaNa Osafo-Mensah (Fort Worth, TX). NaNa has been on the recruiting seen for a while and his commitment date is fast approaching.
Early Recruitment
At 6'4 220+ lbs it's really not surprising that NaNa is a highly recruited athlete. But unlike a lot of athletes, NaNa and his family didn't come up through the football ranks assuming he would be a division one athlete, "Me and my parents didn't realize what I could become. They knew I had potential but having potential and it being a reality is different."
His first offer came April of his sophomore year, "My high school coach started sending my film out and one day coach told me Texas A&M wanted to FaceTime with me and I was like, 'no way!'."
Texas A&M made the offer that day and became NaNa's first offer. I have to say, it touched me to hear NaNa say that he cried when he received the offer.
Despite TAMU being his first offer, they weren't his first campus visit. OU was his first visit. Since then he's made a number of visits and last month he released his top ten which included: Oklahoma, Alabama, Texas, LSU, Oregon, Notre Dame, Florida, Arkansas, Texas A&M and Georgia.
Top 10…. #BoomerSooner #RollTide #HookEm #GeauxTigers #GoDucks #FightingIrish #GoGators #Woopig #GigEm #GoDawgs pic.twitter.com/4KlAOEJfuX

— NaNa Osafo-Mensah (@NaNaOsafo2) February 6, 2018
NaNa says he does not plan to publicly narrow the list any further. He will simply announce his decision.
Moving Forward
NaNa has his decision date set for May 19th which is the day of high school spring game. Between now and then he will be taking multiple visits. Among those visits are:
*Unofficial visit to Texas on March 24th and an official visit to Texas on May 5th
*There is no date set for a return visit to Oklahoma. He recently visited OU for a junior day but says, "I'm looking to go back up to OU and then maybe again for an official visit".
*Official visit to Notre Dame in April
*I also asked NaNa about a possible visit to Texas A&M and he said he hasn't yet made a decision on that.
NaNa didn't tip his hand as to which way he's leaning but he did talk about what kinds of things he's looking for as he makes his final decision, "Winning is important but I'm looking for a school that's complete, where it's about more than just football". NaNa's family seems to feel the same way, "They know my biggest goal is getting to the NFL but they also want to make sure I focus on what a school can provide academically and after football".
He continued, "I want to be at a place where I know that if football was to end it's still a place where I would want to be".
NaNa emphasized his desire to find a spot where he felt "comfortable" with the staff and the other players. So, it can't hurt to have players he already knows recruiting him. NaNa says that he has ties through friends that are either committed to or have signed, to multiple schools.
Notre Dame 2019 commits, Hunter Spear and Jacob Lacey are two guys that NaNa is close to and both are recruiting him to Notre Dame.
For Texas, Joseph Ossai is a friend of Nana's  who is pushing him towards Texas.
And for Oklahoma, it's 2018 signee, DaShaun White who is recruiting him for the Sooners.
If I had to guess his true top four, I'd guess ND, TAMU, Texas and OU. I think all those schools are within striking distance. -(Super K)
---
– A few nights ago, 2019 DB Bobby Wolfe decommitted from TAMU.
Trusting the process…… pic.twitter.com/ylFjvqDcMB

— Bobby "HOLLYWOOD" Wolfe? (@iambobbywolfe1) March 7, 2018
I do not point this out on here to indicate that the Sooners are a big player in this recruitment. In fact, I'm not even entirely sure the Sooners are really pursuing Wolfe. I point it out because I know there are quite a few people acting as though somehow TAMU was about to steal every recruit possible.
The reality is that the TAMU staff has a tremendous amount of pressure on them. I can tell you from conversations that I've had with recruits that their staff is putting pressure on players. I don't think this is the only decommitment you will see from the currently committed players.
– I did check in with 2019 Sooners DB target, Erick Young (Richmond, TX). As you all know, Young's teammate, Jamal Morris will be at the OU spring game. Young says he will also be at the OU spring game. Both Young and Morris visited for an OU junior day, together.
– Last night, I had a long talk with 2019 OLB/DE, Nelson Ceaser (Missouri City, MO). You may recall that Ceaser was the player that Brandon wrote about whose father was committed to Oklahoma in high school but ended up joining the military.
I'll have notes from my conversation with Ceaser but wanted to note that he did say he is planning a return visit or two to Norman. He says he's looking at visiting for a spring practice and/or the spring game.
This will make a third visit to Norman for Ceaser. Again, more on this later. -(Super K)
---
–Calvin Anderson: The Rice grad transfer left tackle has announced that he will make his decision public this Saturday, March 10th. Anderson has narrowed things down to OU, UT, Auburn and Michigan.
… Saturday pic.twitter.com/6B3mva6EoI

— Calvin Anderson (@THE_CONDA25) March 8, 2018
I spoke with Anderson at length last week and he told me that he had not yet made a decision. He said that he has evaluated all four schools and felt he would be helping himself at any of the four schools.
According to at least one GM, Anderson could have gone in the 4th or 5th round this year. The issue, as Anderson described it to me, is that the level of competition makes it difficult for any team to take him much higher than that.
When I spoke with Anderson he said that what he has been waiting on is that "gut" feeling or that sign in heart on which is the right school. Last week when we spoke I even asked him if there were any schools he could at least eliminate to help him settle on one and he said he could not.
It seems that Calvin has finally come to peace with one school and is ready to announce.
I still believe Texas is the most likely destination. -(Super K)