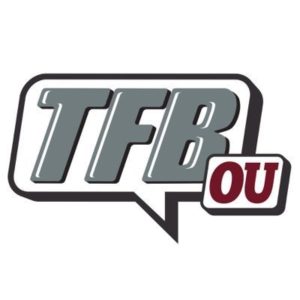 Open Post | Weekend, March 8th – 10th
Posted on: March 8, 2019
Notebook | Seth McLaughlin, Brian Branch, Abner Dubar, & More
– Super K
***Stopped by Buford High School in Georgia earlier this week to see 2020 offensive lineman, Seth McLaughlin.
First have to say, he's a great young man to speak with. He's very sharp and very thoughtful.
As an athlete, you'd be hard pressed to find an interior linemen with better feet and quickness than McLaughlin.
He's visited Oklahoma multiple times and while he doesn't have an official list of top schools, the biggest threats seem to be coming from Alabama and Clemson.
Seth says he wants to make a decision as soon as possible. Right now, he's simply torn. He is taking a final unofficial visit to Clemson this weekend.
I don't really think there is much else that Seth needs to see from Alabama or Oklahoma. Again, right now he's clearly just torn and sees the draw of each of the schools he's selecting from.
While distance may seem to favor Bama and Clemson, I don't get the sense that distance really matters. His father is a pilot for an airline so travel is easy for the family. Also, he has a brother that goes to TCU and another brother at Princeton.
Seth says he really can't go wrong with the schools he's considering, he's just waiting for a sign, if you will.
Again, look for a decision to come anytime this month.
OU is very much in this one. He loves the talent development at Oklahoma and sees coach Bedenbaugh as one of the best offensive line coaches in the country, if not the best.
***Also stopped by Sandy Creek High School (GA) to see 2020 DB, Brian Branch.
As we previously noted, Branch is set to visit Oklahoma for the Spring Game. He has two official visits scheduled for this spring. Outside of Oklahoma he will also visit Indiana. Indiana was his first offer so it seems he feels some loyalty to them.
Branch has blown up on the recruiting trail. He recently picked up an Alabama offer. But Grinch has been in on Branch for quite some time. He offered Branch while Grinch was at Ohio State and as soon as he arrived at Oklahoma, he went back out to see Branch and offered him.
Later, I'll write some additional thoughts on Branch but I did come away very impressed. I think he's a good fit for a Grinch defense that emphasizes turnovers.
***Sooners hosted 2020 DB, Abner Dubar (Anna, TX) this Thursday. Dubar put up some fantastic numbers at the Opening this past weekend…
On film, Dubar really does a lot for his high school. He plays running back, nickel/OLB, and safety. He's not just a good athlete, he's a guy who savors contact.
Dubar picked his first FBS offer yesterday earlier this week Texas Tech.
I spoke with Dubar and he said that he's spoken with the entire Oklahoma defensive staff this week via FaceTime. In terms of an offer Dubar said that the OU staff is telling him that they'd like to further evaluate him before they offer.
Also of note, Dubar said that he and Ryan Watts are best friends. So, keep an eye on them possibly wanting to play together.
I should note that the Opening performance isn't the thing that triggered OU's interest in Dubar. He tells me that he's actually been in touch with Grinch for a couple of weeks now. I think the Opening just helped corroborate what Grinch was seeing on film.
So while no offer has been extended yet, he is one to keep an eye on and we will be in touch to see what OU has planned for him in the near future.
***Also, earlier this week, the Sooners offered 2020 CB, Jalen Kimber.
Kimber is another guy who put up big numbers at the Opening. However, he was a known prospect holding previous offers from schools like TAMU, Texas, Alabama and others.
***Lastly, I was at Cedartown High School earlier this week to see a 2020 running back named Kobe Pryor and I saw this young man.
I thought to myself that this must've been what AD looked like at 15.
The concentration of talent in Georgia is really amazing. I've been out here before for games but to really go through some of these small schools and see them churning out so much division one talent is just impressive.
---
Princely Umanmielen | Update + OU Visit + Insider Note
– Super K
As you all know, 2020 DL, Princely Umanmielen (Manor, TX) is one of the Sooners top defensive line targets in this class.
Princely is nearing a decision. Here is the latest:
***I'm told Princely is set to visit Oklahoma at the end of this month, March 30th.
***Princely will be headed to LSU on March 22nd
***This past weekend, Princely visited Texas A&M and it sounds like the Aggies knocked the visit out of the park.
***Also, expect to see Princely to take an unofficial visit to TCU in the near future.
***Once the unofficial visits are finished, I'm told Princely will narrow things down and look to take some spring official visits.
***Source close to Princely tells me that Princely wants to make a commitment before the end of spring ball. So be looking for an April/May decision.
***This upcoming visit to Oklahoma will be a significant one as the Sooners have some ground to make up on some of the in-state schools. But coach Thibbs and coach Riley have a longstanding relationship with Princely and have done an incredible job of maintaining regular communication with him. So, they're going to give the Sooners a shot.
If you would like to read the Insider Note that goes with this post, please check the Donor Board.
---
Update | 2020 OL Sedrick Van Pran To Visit
– Charlie S
*** Last month I mentioned I had exchanged a few messages with 2020 OL (Center) Sedrick Van Pran (New Orleans, LA) and he told me he is in the process of finalizing a visit to OU in April.
*** I recently connected with Sedrick again and he let me know he will be officially visiting for the Spring game.
*** Van Pran attends Warren Easton High School in New Orleans, LA. If the name of that high school sounds familiar to you, it is because you were following recruiting back in the 2015 cycle when OU pulled Arthur McGinnis (Now a senior at OU) out of the very same high school.
*** While McGinnis has yet to find the field much in Norman, he appears to love OU and he has been a solid team guy and is well liked by the staff and his teammates. That is a positive for OU as they pursue Van Pran as every little thing helps.
*** As for Van Pran's relationship with Coach Bedenbaugh, he said "Coach B and I talk all the time. He talks to me about the fact that they have a lot of open spots right now and that he can guide me along the process to get to the next level".
*** In regards to his recruitment. Sedrick holds offers from most of the SEC teams as you would expect, but he currently only has one other visit scheduled and that is to LSU on March 16th.
*** The big center told me he doesn't have a timeline set for his commitment but the Sooners will have a chance to get out front and make a huge impression on him in April.
---
2020 Defensive Tackle Sets Official Visit
– Charlie S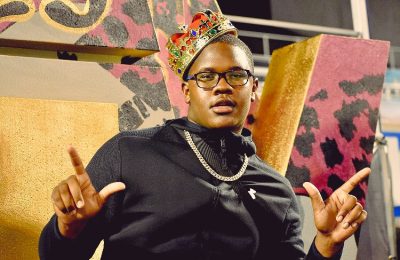 ***K was in touch with elite 2020 Defensive Tackle Warren Brinson out of IMG Academy who let him know that he has locked in his official visit to Oklahoma for the Spring Game (April 13th).
***Brinson, who was very excited when OU offered, is not opposed to going far from home (Savannah, GA) as he has already made an adjustment by heading to IMG for his High School.
***Brinson was a one time Georgia commit and OU is now squarely in the mix with him.
---
Quick-Hitters | Bijan Robinson, Perrion Winfrey & Phillip Webb
– Super K
***The mother of 2020 RB, Bijan Robinson tells me that they are going to begin the process of setting up their official visits in the very near future.
Oklahoma will get one of the OVs. The Sooners are in a good spot with Kendall Milton but Robinson is a heck of a talent, as well, and Bijan tells me OU has been recruiting him consistently since last year.
This will be an interesting one because I think Oklahoma has a very real shot at this one and with Jace already in the fold, gotta to wonder what the Sooners do about Milton.
***A JUCO DT to keep an eye on is Perrion Winfrey (Iowa Western). Winfrey recently picked up an Oklahoma offer and tells me he plans on visiting later this spring or right after his spring semester is over.
***Stopped by Lanier (Buford, GA) to see 2020 OLB Phillip Webb.
Heck of a talent. Really the complete package in terms of a guy with elite size, coverage ability, pass rush ability and off the field academics and character.
Ruffin McNeil is recruiting Webb. I'll be straight with you, it's going to be a tough pull. But Phillip said that he does want to visit Oklahoma and the head coach at the school believes that Grinch is going to turn the Oklahoma defense around.
This one will be a step by step process. First process in the recruitment is getting him on campus. Then go from there.
---
Quick Hitters | Akinola Ogunbiyi & Landyn Watson
– Charlie S
*** 2020 OL Akinola Ogunbiyi has long been a target for the Sooners and as far back as the Champ U BBQ last year, Super K has been mentioning that the Sooners were in a very real position to flip him.
Earlier this week Aki decommitted from Texas A&M which only furthers our belief that he could very well end up in Norman.
However, this race has not yet been won as Ohio State, and I would assume the Aggies, remain very real threats to land the big man. Either way, tonight's developments are obviously a good sign for the Sooners.
K has been in contact with Aki…he has reconfirmed his sping official visit to Norman and K has come away with the clear impression that OU is the outright leader. Not sure when anything will happen right now, but remember, Lincoln Riley mentioned earlier today how big he is hoping the Spring Game will be…just sayin.
*** As for 2021 DE Landyn Watson, he reached out to me last week and let me know that he is trying to make his way up to Norman for an unofficial visit this weekend.
Watson is a 6'3″ 230 lb rising Sophomore (yes I said Sophomore) out of Hutto, Texas, who already holds offers from LSU, Michigan State, and Notre Dame to name a few.
I have spoken to Landyn on several occasions and he has confirmed that the visit will take place and we will have his thoughts following the trip.
---
2020 DL Vernon Broughton | Update
– Super K
Earlier this week, I chatted with the mother of star 2020 defensive linemen, Vernon Broughton.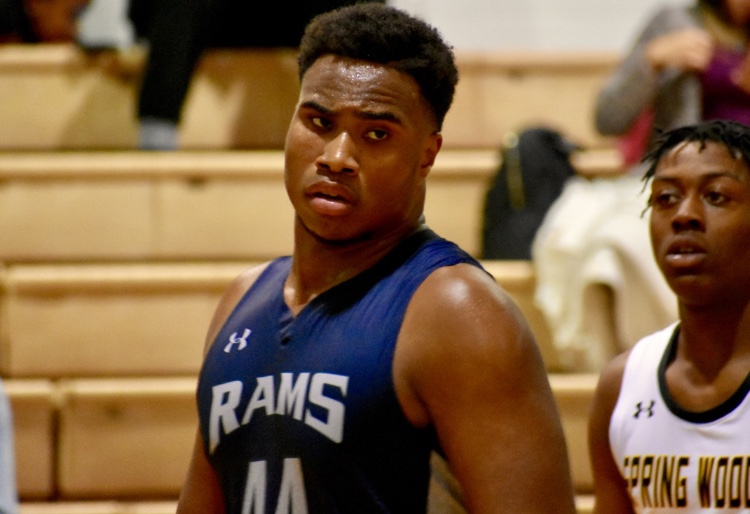 They are working on setting up their spring/summer official visits.
She told me that Oklahoma will definitely get an official visit. The issue right now is that their scheduling between all the schools vying for dates is a little tough.
Texas will also get an official and both OU and Texas have their spring games on the same day. So, I imagine both are trying to get them there on the same day.
Either way, given there are only five OVs, the fact that OU is getting one is promising.
---
Quick Hitters | DGW, & Mims
– Charlie S
*** K touched base with top 2020 WR target Marvin Mims. Mims let K know that Cale Gundy is trying to get him to officially visit for the spring game and it sounds like that could happen although nothing has been finalized yet. Mims picked up an OU offer and unofficially visited Norman for the Junior Day in February. Marvin blew K and Darius away at the Under Armour Camp.
***Sooners 2020 DB Commit Darion Green Warren visited Georgia this past weekend and K will have more on this later. Kirby Smart was with the family the whole time and the visit really blew them away. It sounds like things could get interesting here pretty quick.
For Insider Notes on DGW, and Akinola Ohunbiyi, James Hale's reports, TFB Talking points, the first batch of Team Sourced Notes from Spring Practice, and much more, please check the Donor Board.