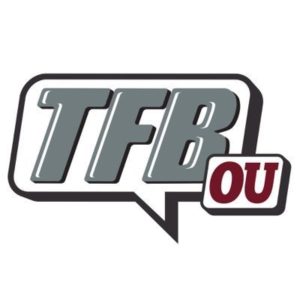 Open Post | Weekend, March 3rd – 5th
Posted on: March 3, 2023
Sourced | Winter Workouts
– Charlie S – Posted on: February 27, 2023
Spoke to a source over the weekend who shared some additional thoughts on how the winter workouts are going.
***Source brought up freshman linebacker Phil Picciotti as a guy who has impressed with his effort and energy. While I don't think, personally, he sees much time at linebacker this season with the dudes he has in front of him, source said he has 'that Venables mentality'.
***Tyler Guyton is another guy that the source singled out. Was told that he is a guy who has embraced the challenge in front of him and is even more 'bought in' than he was last year. I take that as no knock on his buy in last year, rather more of a compliment in regard to how seriously he is taking this offseason as he knows he has a huge opportunity in front of him.
***Source once again brought up Jaren Kanak as a player who just 'stands out' in everything he does. Source said 'Kanak is the hardest worker in the building. Dude goes 100 all the time'.
***Lastly, Source mentioned that running back Jovantae Barnes has made some noticeable gains physically. Source said 'He's really worked hard and you can see the results. He's gotten bigger. He's also a guy who is very intentional in his workouts'.
---
The Latest | '24 QB Michael Hawkins
– Charlie S – Posted on: February 28, 2023
Wanted to pass along the latest we have heard on '24 QB Michael Hawkins.
***Source at TCU tells Super K that Hawkins will be visiting TCU tomorrow (Wednesday) as soon as the dead period ends. Source continues to indicate that the Horned Frogs feel good about where they stand and that is based largely on the relationship between TCU offensive coordinator Kendal Briles and Hawkins and his family.
***Source at OU tells us that they are expecting Hawkins to be on campus this weekend for their event (will add him to the updated list).
***Super K's source at TCU indicated that they are expecting a final decision here in the near future, and while they are not certain it will come this week, they believe it is not far off. As you know, back in late January we reported that multiple sources told us that Hawkins was silently committed to Briles when he was at Arkansas.
***TCU was not on the radar for Hawkins prior to Briles's arrival and that is a big feather in their cap and a pull for Hawkins and the family to Fort Worth.
***OU sources continue to feel like they are in this one, but source told K that they are not putting all their eggs in one basket and Lebby has continued to recruit other QBs in the class. Right now, we know they are actively working on Michael Van Buren, but source indicated he is not the only one OU is still working on.
---
Sourced | How Does the Roster Compare to Last Year's?
– Super K – Posted on: February 28, 2023
Spoke with a source on who has been standing out. I'll have those notes for you later but wanted to pass along what I felt was the most important thing the source had to say.
When commenting on the overall talent and athleticism of the current group vs. the group BV and company inherited last year…
"This group looks a lot better than last year…a lot better, a lot, a lot."
Might have actually repeated "a lot" like four or five times.
Obviously, we're all more cautious this season (as expected) but at least folks in the building have a frame of reference now for the talent – something they didn't have last year. And, they seem to think it's dramatically improved.
---
Sourced | Team Notes | Standouts
– Super K – Posted on: March 1, 2023
As I mentioned yesterday, the overall vibe I'm getting is that the staff feels like they have a much better group of players and athletes. A few specifics notes I've heard that corroborate some of what Charlie has been hearing as well.
***First name in terms of a defensive standout that was mentioned – Rondell Bothroyd. This is critical. The Sooners need to have guys on the DL step up.
***The freshman name I heard is Ashton Sanders. Was told he is extremely quick and agile with great change of direction. I've been told he has the maturity, as well. Just given the impression he seems to be making, I'm going to guess that if what they're seeing in workouts translates in spring ball, Sanders probably gets some burn this year.
***Other two freshmen names I heard were Vickers and Bowen. Have been told they show a lot of promise and obviously a ton of athleticism. I still think it'll be hard for either to get a ton of burn given how much experience OU will have in the backfield.
***We continue to ask about the wide receivers. I think most of you will agree that that positions needs to improve dramatically. Continue to hear the same name over there – Andrel Anthony (Michigan transfer). As you know, James and Charlie have both heard from separate sources that Anthony is a burner. My source actually said that it's more his quickness and change of direction that separates him…
***One of the thing about guys like Hollywood is they don't have good top end speed, they can come off the line with tremendous quickness and then make their break at a top speed. That puts the DB in a nearly impossible situation. He feels forced to open up too early. It sounds like Andrel has a little of that – the burst and the looseness that allows him to change direction without slowing down much.
***Was told there is still no 7v7 going on so there is still a lot of unknowns.
---
Quick Hitter | Sooners Offer '24 QB Maj Jones | Update: 6:45 pm
– Charlie S – Posted on: March 1, 2023
The Sooners extended an offer to '24 QB Samaj Jones out of Philadelphia, PA this afternoon.
Jones is a dynamic athlete playing quarterback. He is explosive in the run game and has a very live arm.
He, like Michael Hawkins, would benefit from being at a program where they could design and employ specific packages for him early in his career while developing the other aspects of his game over the course of several years.
In other words, he is a perfect candidate to come into a program the year after they take an elite quarterback prospect such as Jackson Arnold.
I actually checked in with Jones back on February 16th. I mentioned I had heard his name from the OU side and asked if he had heard from Coach Lebby at that time.
Jones told me he had not heard from Lebby at that point, but he added that "I'm an OU fan and it would be lovely if they reached out". Yes, I laughed when I read what he wrote and I exchanged a few laughs with him. Really good personality and I would expect OU will get a visit but I will confirm that with him.
I like this offer and I like his ceiling. Check out his film:
Update: 6:45 pm
Jones tells me he will be visiting later in March. Likely the weekend of the 25th.
---
Updated Working Visitor List | March 4th
– Charlie S – Posted on: March 2, 2023
Made some additions, subtractions and a few caveats to the list of expected visitors for Oklahoma this weekend.
Again, the list will change. Some additional guys will show, and some additional guys will not make it.
'24 OL Grant Brix – Logan, IA
'24 LB Michael Boganowski – Junction City, KS
'24 EDGE Dakyus Brinkley – Katy, TX
'24 DB Courtney Crutchfield – Pine Bluff, AR
'24 OL Daniel Cruz – North Richland Hills, TX
'24 WR KJ Daniels – Franklinton, LA
'24 WR Aeryn Hampton – Daingerfield, TX
'24 DB Jaydan Hardy – Lewisville, TX
'24 RB CJ Hibbler Jr – Petosky, MI
'24 DL TJ Lindsey – Bryant, AR
'24 EDGE Kellen Lindstrom – Springfield, MO
'24 EDGE Tyclean Luman – Miami, FL
'24 EDGE Tycoolhill Luman – Miami, FL
'24 DL Williams Nwaneri – Lees Summit, MO
'24 EDGE Caleb Redd – Saint Louis, MO
'24 RB Xavier Robinson – Oklahoma City, OK
'24 OL Bennett Warren – Sugar Land, TX
New '24 additions:
'24 DB Kobe Black – Waco, TX
'24 TE Cooper Alexander – Washington, OK
'24 RB RB Tovani Mizell – Hyattsville, MD – UGA commit
'24 LB Drew Woodaz – Tampa, FL
'24 OL Harrison Utley – Norman, OK
'24 RB Taylor Tatum – Longview, TX
'24 QB Michael Hawkins – McKinney, TX
'25 Visitors
'25 DL Ka'Mori Moore – Lees Summit, MO
'25 WR Isaiah Mozee – Lees Summit, MO
'25 WR Jaden Nickens – Oklahoma City, OK
'25 LB Chase Pearsall – Lees Summit, MO
'25 LB Christian Thatcher – Las Vegas, NV
---
Recruiting Updates
– Super K – Posted on: March 2, 2023
***As Charlie noted yesterday, the Sooners did extend an offer to 2024 QB Samaj Jones (Philadelphia, PA).
Sources are indicating that the Sooners aren't feeling great on the Hawkins front. However, they do have one more shot this upcoming weekend.
TCU did host Hawkins this week and source over there tells me the staff is set to discuss where things are later today.
***Interesting 2024 offer out yesterday to inside LB out of Georgia, Ashton Woods.
It's interesting in that Woods' mother apparently played Volleyball at Oklahoma.
So, right away you have to think the Sooners are going to be a player.
***Also, in mid-February the Sooners offered 4-star WR out of Cali, Xavier Jordan.
Source close to Jordan is an OU guy and was told the Sooners are going to be a player in this one. Would expect him to visit, as well.
***Also, something to keep an eye on in the recruiting front is 2024 4-star DB, Aaron Flowers (Forney, TX).
Flowers was up at OU for a visit back in January. He tells me that he plans on making his decision in April.
He said he won't be up this weekend but I'd expect a return visit before his announcement.
---
Preview | Interior Defensive Line Room 2023
– Charlie S – Posted on: March 2, 2023
Continuing on the individual room previews for the Sooners 2023 season and it's time to check in with the Interior Defensive Line room.
You can find the Linebacker Preview HERE.
You can find the Quarterback Preview HERE.
You can find the RunningBack Preview HERE.
You can find the Cornerback Preview HERE.
You can find the Tight End Preview HERE.
You can find the EDGE Preview HERE.
You can find the Offensive Line Preview HERE.
You can find the Cheetah Preview HERE.
You can find the Wide Receiver Preview HERE.
---
As the Sooners enter the '23 season, one of the largest question marks on the team is Todd Bates interior defensive line room.
Last year the group was not flashy and they didn't compile a lot of eye opening stats, but they were solid and explosive at times. In my opinion, they were not among the top culprits for the leaky defense that plagued the Sooners at times last year. I actually believe they were pretty solid.
OU faced 1,070 defensive snaps last season and they had a pretty decent rotation among the guys who played along the interior.
Jalen Redmond, who has declared early for the draft, led the group with 430 snaps (40%).
Jordan Kelley, who will return for his RS Super Senior year, took 399 snaps (37%).
Jeffery Johnson, who exhausted his eligibility, received 350 snaps (33%).
Isaiah Coe returns for his RS Senior year and he took 347 snaps (32%).
Josh Ellison, who left via the transfer portal, took 166 snaps (16%).
Kelvin Gilliam, who will be a RS sophomore received 99 snaps (9%).
Gracen Halton, who will be a sophomore, got 74 snaps his freshman year (7%).
Cedric Roberts, who transferred to Texas State following the year, received 1 defensive snap.
Obviously, the loss of Redmond will have an impact on the room. Redmond was a guy who could be really disruptive at times, while being completely invisible and pushed around at other times. In my opinion, he was the guy with the highest ceiling in the room last year, he just never was able to maintain any consistency for one reason or another.
Jeffery Johnson will low-key be a bigger loss for the group in my opinion. Johnson brought steady play on the field and he had a very large leadership role for the young guys in the room. Johnson wasn't a guy who was going to give you much pressure up the middle, but he was the Sooners best interior defender against the run last year and it wasn't particularly close, again, in my opinion, and he was a consistent tackler, which Redmond was not.
OU also lost three guys to the portal. Josh Ellison, was really a guy you could rely on to not blow his assignment and he played with a good amount of energy on most occasions. Cedric Roberts, who was not a factor chose to portal out and freshman Alton Tarber is still languishing in the portal to the best of my knowledge.
Bates was able to bring in a bunch of new guys through recruiting and the transfer portal and the room will have a distinctly different look for the '23 season.
Returning Interior Players:
RS Sophomore Kelvin Gilliam
Sophomore Gracen Halton
RS Super Senior Jordan Kelley
RS Senior Kori Roberson
RS Senior Isaiah Coe
Incoming High School Signees:
Derrick LeBlanc
Ashton Sanders
Markus Strong
Incoming Transfers:
Davon Sears (Texas State – 3 years of eligibility)
Jacob Lacey (Notre Dame – 2 years of eligibility)
Rondell Bothroyd (Wake Forest – 1 year of eligibility) *Could play some interior
So you have 10.5 scholarship guys for basically two spots. Plenty of bodies even if you remove the freshmen from the equation for the most part (which I don't think you can as I believe Sanders will get burn and LeBlanc may make a case for some run as well).
The question is, at least in my opinion, who in that group will emerge to become a more consistent force than Redmond was, and who will become the 'steady Eddie' that Johnson was? That question pertains to only holding status quo from last year.
Can this group ratchet things up another notch and become more than just 'OK' as they were last year? Is there a scenario where the interior group becomes an impactful unit that can dictate the way a game plays out?
I think there is a chance that this group can be better than last years version. I saw flashes from Jordan Kelley in respect to creating pressure up the middle and I believe Isaiah Coe is positioned to possibly have a breakout year. Coe is a guy who has taken a shine to the grind and he has all the tools to be a disruptive factor and Kelley really had some strong moments and the hope is he can put it together on a more consistent basis.
Gracen Halton and Kelvin Gilliam is where I will be looking to see if major jumps are something we can count on in the offseason under Bates' direction. Each of those guys now have a year under their belts with Schmidty and Bates and if you're going to see a jump, from two very athletic guys, this would be the time to see it.
Kori Roberson is the mystery man. Nobody can get a straight answer on where things stand with him or what the year off was (basically a year off from playing in games) last year. He already redshirted, so that wasn't what '22 was about, and while we heard talk about everything from injuries to just not buying in, it wouldn't be fair to give an opinion as we have nothing concrete either way. I will go into the spring of '23 expecting nothing from him, and anything you get, you can consider that a bonus.
Then you look at Lacey and Sears. Lacey is a guy who I actually think will be a pleasant surprise in '23 for the Sooners. He is physically mature and has displayed the ability to create pressure during his time in South Bend. Sears is a guy that was probably the hottest DL commodity on the Portal market but he is still quite young and it will be interesting to see how he fairs with the step up in competition from Texas State. Sears is a pretty blank page to me and I am excited to see how he develops.
Bothroyd is a guy with a proven track record of getting pressure and finishing with sacks. He will likely get some run at the 3 in pass rushing situations (ala Isaiah Thomas a few years back) so I count him as half a body in this room as he will likely see more snaps at DE but still get some run in pass rushing situations as I mentioned.
I think Sanders is a guy who will likely get some snaps early in the year to see how he handles the speed and competition at the collegiate level, You have read sourced notes from each of us here at TFB (James, K and me) singing his praises early on. Those notes come from different sources, so at the very least, you know Sanders is catching the eye of a lot of people around the program.
LeBlanc is probably a guy who is treated like Gracen Halton was last year. I think he will get some run, but I think OU may be a little more cautious with when they use him and try to preserve his redshirt as best they can.
Bottom line…weirdly enough…I think this group can and will be significantly better than last season based on the personnel and the fact that they have a year under their belts with both Schmidty and Bates. I think you will see more consistent pressure and I believe that the guys who need to make a jump, will make a jump. I think the gains will outpace the losses in this room.