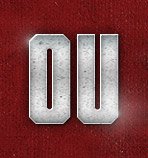 Open Post | Weekend, June 9th – 11th (UPDATED: Saturday 11:00 am)
Posted on: June 9, 2017
– Bryson Jackson: 2018 WR, Bryson Jackson (Houston, TX) who was recently offered by the Sooners is currently on campus.
I did exchange a few texts with Bryson as he was arriving on campus. I asked him if a commitment is possible and he did not rule out the possibility saying, "I'm not sure. It depends on how it goes".
So this is something else to watch. – (Super K)
– Ron Tatum: A lot of smoke here… – (Super K)
– Ronnie Perkins: I know Brandon mentioned last night that 2018 DE, Ronnie Perkins plans on being in Norman on June 17th.
I did want to make note of a couple things. Firstly, Perkins did say that the plan is tentative. So things could change but as of now he hopes to be in Norman on the 17th.
Also, I asked Perkins if he still plans on committing on signing day or if he may end things this summer. He said he wasn't sure yet. That is a very different tune than he was singing in previous conversations when he seemed adamant that he'd be waiting until much later in the process. – (Super K)
– Jaylon Robinson: Last night the Sooners finally offered explosive 2018 WR and Texas Tech commit, Jaylon Robinson (Fort Worth, TX).
Very excited to announce I've Received an offer from THE UNIVERSITY OF OKLAHOMA#BoomerSooner⭕️ Congrats Coach Riley. pic.twitter.com/ziMphDGzgF

— JayFla⚡️h™ (@Jaylon_D1) June 8, 2017
Robinson visited Norman back in the winter for a jr day and after seeing some film on him and talking to folks about him I really thought he'd come away with an offer. He reminds me of guys like Jalen Saunders who OU uses so masterfully.
Robinson said he will make his way back up to Norman but doesn't have a date scheduled just yet. – (Super K)
– Kalon Gervin: Also, one of OU's top DB targets and former Notre Dame commit, Kalon Gervin (Detroit, MI) tells me that he has scheduled his trip to Norman. He plans on visiting OU for the BBQ which is scheduled for sometime in late July. – (Super K)
– Riley Recruiting: I plan on writing more about Riley once I feel a little better (I've been under the weather lately) but I just want to say that from a recruiting perspective I think Sooner fans are going to really like his approach to things.
In general with Lincoln Riley leading the ship now, you can expect to see recruiting efforts and the Sooners social media presence expand rapidly. – (Super K)
– Team Note: Player led 7 v 7 is expected to begin on Monday so we are hoping to be able to get word on how some of the young guys look. I think most of us are pretty excited to hear about Rambo and Lamb in particular. – (Super K)
– UPDATE (Friday, 7:50 pm): We've got good news and bad news. The bad news is Treveon Johnson will not be able to make it this weekend. We are told his family had a last minute scheduling conflict. He plans on making it to Norman sometime in the next couple of weeks.
The good news is 2018 WR, Tommy Bush is expected to be in Norman on Monday. – (Brandon)
– UPDATE (Saturday, 11:00 am):
Jaylon Robinson, who just picked up an OU offer this week, has decommitted from Texas Tech.
Please respect my decision…. pic.twitter.com/r03kGSxYQJ

— JayFla⚡️h™ (@Jaylon_D1) June 10, 2017
A visit to Norman is still expected in the future. This will be interesting. – (Lewis)