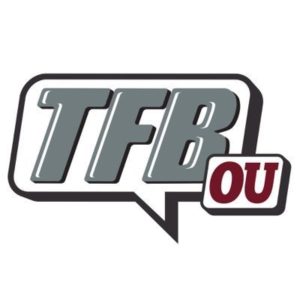 Open Post | Weekend, June 23rd – 26th
Posted on: June 23, 2022
Sourced | Two Teams Standing Out for Jacquaize Pettaway
– CJ Vogel
I checked in with a source following the official visit from 2023 Langham Creek WR Jacquaize Pettaway to Texas this weekend.
Moving forward, I expect this race to be more of a two team race moving forward with Oklahoma and Houston leading the way.
Pettaway has not yet made an official cut to his top schools list following the trip to Austin, though I trust this sourcing and it certainly positions the Sooners in a great spot to land the Houston speedster.
We hope to be out to see him soon.
---
Be Patient | Sourced Consolation
– Super K
I know it may have stung a bit yesterday to lose out on 2023 OT Wilkin Formby (Tuscaloosa, AL). The Sooners keep getting close but just missing out and in the recruiting business there aren't prizes for second place.
But I did want to pass along some consolation. I spoke with a source who is close to the Formby family.
I was told that had the OU staff been at a nearby school like Auburn, Formby may very well have ended up there. I'm told this was the case despite the fact that Formby's grandfather played at Alabama.
Apparently the Formby family was absolutely blown away by the OU staff. Was told they feel like coach Venables is an absolutely amazing guy.
Source indicated that while OU's staff was the favorite, distance ultimately won out. Sounds like Formby's sister goes to school in South Florida so given the family already travels that direction to see her, it was just easier for him to stay local.
I say all this because while the Sooners have been missing out on guys, we continue to hear really great things about the staff. I truly believe what you're hearing from recruits' families tells the story of who Venables and co are and you're going to see that show up on the field.
And when it does, you'll see the recruiting dividends.
Either way, I stand by what I said yesterday. The Sooners needed to stay involved with Formby. Things change really quickly with Bama recruiting and it's clear that the family loves the Sooners staff.
---
Sourced | Sooners Edged out by Oregon | Why?
– Super K
I know it might sound like a broken record, but I'm going to continue to preach patience with the new staff's recruiting.
The latest blow to the Sooners was missing out on 2023 DB, Tyler Turner (San Antonio, TX). Sooners made the top two but were ultimately beat out by Oregon.
***This was interesting because, earlier in the week, the Sooners missed out on Wilkin Formby, due in large part to proximity. In this case, the Sooners had the advantage of proximity but didn't come out on top.
***Even the new staff concerns don't explain this one as Oregon is also breaking in a new staff – one with a far less experienced and less accomplished head man than the Sooners.
***So, what gives this time?
***Well, we've noticed Oregon popping up in the mix for quite a few recruits. They've already flipped a former Sooner WR commit. They don't have a proven coach. They don't have the advantage of proximity.
***Based on information from sources the explanation is very likely the aggressiveness with which Oregon is pushing "NIL" or whatever you want to call it (IMO it's hardly NIL when it's dealing with HS kids who have established essentially zero NIL value).
***The Sooners on the other hand aren't emphasizing NIL on recruiting trips. Based on information from a source, it sounds like coach Venables has dialed NIL stuff back quite a bit in recent weeks. In fact, I was told that for one recruit, it wasn't discussed at all.
***Source indicates that meanwhile, Oregon is "pushing the limits of NIL" and that wasn't meant as a compliment.
***I can't say for certain if "NIL" stuff played a role in this recruitment but it's hard to ignore when someone chooses Dan Lanning over Brent Venables and harder still when someone chooses a distance of 2000 miles over 450 miles in proximity.
***But, as I've said before, this new NIL culture isn't going to last. The NCAA is already making inquiries and it sounds like their recent inquiry into the situation at Miami has spooked Tennessee. Schools are beginning to understand that the compliance departments are going to be forced to justify that deals brought before them and approved are actual NIL deals and not inducements.
***Perhaps Oregon hasn't received the memo yet but they don't have the best track record.
***Again, no need to worry until we see the product on the field. And, I continue to believe it's going to be good.
***But I also want to offer some notes on why Venables may be turning down the NIL stuff and focusing on substantive recruiting.
***First, coach Venables is trying to build a particular culture and part of that happens in the recruiting process by figuring out what guys actually want.
***Secondly, some of these staffs that are making NIL promises are very likely making promises they can't keep. And in a world when kids can transfer and play immediately, that short-term sugar high induced by fairy tales told in the recruiting process will cost, potentially big time, down the road. Venables knows he can build something that lasts and that isn't going to happen by over-promising and under-delivering.
***Lastly, again, the NCAA is just beginning its inquiries. This isn't the time to get caught with your hand in the cookie jar. Whatever you gain now, could not only cost you the recruit later but perhaps more.
---
Quick Hitter | Timeline and Trending for '23 LB Samuel Omosigho
– Charlie S
Just talked to Super K who passed along a note on Sooners '23 LB target Samuel Omisigho (6'1 208) out of Crandall, TX.
Omisigho told K that he will be making his announcement on June 30th.
He just came off a Florida visit and it sounds like the Gators are really high on him, and while they made a good impression, we have this one trending towards OU.
---
Sooners Offer '23 OL Heath Ozaeta
– Charlie S
With two of their top targets coming off the board in recent days (Wilkin Formby and Brycen Sanders) the Sooners sent out a new '23 OL offer all the way to the Pacific Northwest, to Heath Ozaeta (6'6 295) out of Snoqualmie, WA.
Ozaeta made his way to Norman in a quiet fashion earlier this week and while I have exchanged a few messages with him, I have not been able to speak with him at this point so I haven't picked up much aside from the basics (Amazing visit, staff was great etc)
However, I know many of you had pointed out a crystal ball prediction from a west coast analyst for 247 (Brandon Huffman) and that prompted me to check around with our guys and sources in Norman.
One source told James "you could hear something in the next week or so' in regard to where things stand between OU and Ozaeta.
Sounds like OU has wasted little time in their efforts to land one of the guys who was in their 'next' group at OT.
I like his film, reminds me a lot of former OU OT Noah Nelson in high school. I like the length and size. He is plenty athletic and shows a nice mean streak.
For those of you about to freak out about the ranking…he is currently ranked higher than one of OU's priorities in the '23 class in Logan Howland (who I believe is very underrated FWIW).
I hope to get on the phone with him in the next day or so to get a better feel for myself, but Huffman is pretty much nails on the west coast kids and James' source seemed to indicate things are trending very much in OU's favor with this one.
The Sooners already have Josh Bates in the fold and they are in very good position with Cayden Green. Then they still are very much in play for Howland, Payton Kirkland, and Jaydon Chatman.
We are working inder the assumption that the Sooners will look to take 4 high school offensive lineman this cycle.