Open Post | Weekend, June 19th-21st
Posted on: June 19, 2020
Notes on Defensive Line Recruiting
– Super K
I've been doing some digging on where things are regarding the defensive line recruitment. I had been trying to get some clarification on the surprise commitment from JUCO DL, Isaiah Coe.
***First, can we acknowledge what an instant impact coach Jamar Cain has had on recruiting?
***Cain has already reeled in one of the nation's top OLBs in Clayton Smith. And he just pulled in DE Nathan Rawlins-Kibonge.
***In fact, I had originally been given the impression that the Sooners didn't feel very good about 5-star DE, JT Tuimoloah (Sammamish, WA) even after he had taken a virtual visit with the Sooners. However, I heard something very different recently. Still sounds like Ohio State is the team to beat but was told that OU has moved into a much better position and under real consideration.
***We've already talked about David Abiara. As I previously noted, we are expecting an announcement from him later this month. The final hold up there appeared to be a Texas virtual visit. Abiara is being recruited as a DE but he's a big-bodied athlete who I could see moving inside.
***In terms of the numbers, I think the idea was to take two ends (OLB and DE) and two interior guys. Enter Coe…
***I do think OU is trying to balance their need for interior linemen with their desire to really shoot for the stars. They are walking a line here.
***They've got a real shot at guys like Marcus Burris and Kelvin Gilliam. But, until those guys are in the boat, they're not in the boat and it's hard to pass on sure things.
***In terms of DEs, I should note that despite the numbers, the Sooners are still in pursuit of guys like Dallas Turner and Jeremiah "Scooby" Williams (along with JT Tuimoloa). So, despite the fact that OU landed their second edge guy this week, Cain will remain in recruiting mode.
---
Quick Hitter | 2021 DB Offer Caleb Johnson
– Charlie S
*** Checked in with 2021 DB Offer Caleb Johnson (5'10 170) out of Greenville, TX this morning
*** Johnson let me know that he took his OU virtual visit last Friday.
*** When I asked him if anything stood out about the experience, he said "Everything stood out to me".
*** I asked him about his commitment timeline to the school of his choosing and while he did not give a specific date, he did say "I am getting kind of close to a commitment"
*** Johnson has a ton of major offers with some on different sides of the ball. The Sooners are looking at him at defensive back while some are wanting him at wide receiver.
*** K and I are doing some checking around with sources to get a handle on OU's perspective in this recruitment and will update accordingly.
---
Trending | Caleb Johnson…
– Super K
Sooners have been in pursuit of 2021 ATH, Caleb Johnson (Greenville, TX). As you may recall, Johnson is a burner who plays both ways but the Sooners are recruiting him as a cornerback. His recruitment really took off in the month of May.
It started with OU and LSU offering. That was quickly followed by offers from TAMU, Georgia, TCU, Florida, and others.
I spoke with a source close to Johnson and I'm told that he recently did his virtual visit with Oklahoma.
Sounds like the visit went very well and the parents would like to see Caleb stay close to home.
Source indicated that the Sooners are trending right now and seem to be holding the top spot. I've heard that there is a possibility of a decision coming in the near future which corroborates what Caleb told Charlie earlier this week. but as I understand it that isn't a certainty
If Johnson jumps in the boat, it's going to get interesting in terms of numbers as I'm told the Sooners are actually in a good spot with at least two other DBs (if not more).
---
Word Association | 2021 WR Commit Cody Jackson
– Charlie S
I wanted to get s little something on the lighter side for you all today!
So like we did on Memorial Day Weekend with Sooners elite quarterback target Caleb Williams, OU wide receiver commit Cody Jackson was up for playing along!
We played a little word association where I gave Jackson the topic and he offered up the first thing that came to his mind!
I'll write the topic first and his replies following,
1. High School Football: Friday Night Lights!
2. College Football: Atmosphere
3. Heisman Trophy: All the OU QBs
4. Conference Championship: Comeback
5. National Championship: Oklahoma 2021
6. Lincoln Riley: Amazing
7. University of Texas: S@cks
8. CeeDee Lamb: Unguardable
9. LincUp21 Hashtag (Which he was one of the first to come up with): Brotherhood
10. July for the Sooners recruiting: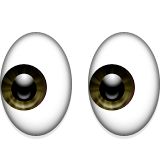 Appreciate Cody playing along and I'm pretty confident I know which answers you will all approve of most!
---
Snippet from: Wednesday Notebook | Justin Harrington – Delayed Impact?
– James Hale
The wildcard will be Justin Harrington who at his size will start out at corner with the Sooners. It's been a long time since OU had a corner as big as Harrington and he could play safety, but where he could really fit in is at nickel back.
"OU told me that they want me to come in and play corner," said Harrington on signing day. "However, Coach Manning and Coach Grinch tell me that they like my versatility and they feel I can also play safety or nickel back. I just want to get there and get going and I know I can play there and I know I can make a difference there."
Harrington will not be coming in early as he's scheduled to come in around July 8th so he will not make it for the June 28th second date that some of the players are coming in on because he still has a couple of personal things to take care of. Once here though he plans to make some noise.
"When I signed I started to think about how much I really wanted to play at Oklahoma," said Harrington. "They really believe in me and feel I can make a big difference in their secondary and on special teams. My metabolism works overtime and my weight fluctuates between 211 and 219 and even though I tore my meniscus last season I'm still running 4.35 and at worse 4.4. I love how Coach Manning coaches the corners and Coach Grinch coaches the defense and I look forward to finally getting to OU and making a difference."
---
Jamar Cain | 'Proving He Belongs'
– Charlie S
Back on January 30th, following the departure of Ruffin McNeil from the Oklahoma football coaching staff, the Sooners announced they were hiring Jamar Cain away from Arizona State University.
Cain was a guy who had worked his way up through the coaching ranks via stops at Wyoming, North Dakota State, Fresno State, and Arizona State before getting the call from Lincoln Riley and Alex Grinch with an offer to head to one of the top programs in the history of college football in Norman, Oklahoma.
Back in February, James brought you these very telling quotes from Cain on how he feels about recruiting and it's importance:
*** "I told Coach Riley when I accepted the job that I always love proving that I belong," said Coach Cain. "I love proving the doubters wrong. That's who I've been from day one. So when I hit the ground I hit the ground running and try to build relationships with as many people as I possibly can."
*** "I spend a lot of time with those guys," said Coach Cain. "I just took over that whole recruiting process and when the receiver coach or running back coach wanted to step in then they were allowed to, but I was the focal point with those kids."
*** "I love recruiting defensive linemen. I just like recruiting period! So, if there's a kid out there that I think we have a shot at I'm going to go after him hard. I'm going to after him full boat after him."
Cain wasted little time in proving he is a man of his word as he hit the ground running for the Sooners.
In just five months, Cain has already locked up his allotted numbers in the class by securing verbal commitments from two of his top targets from across the country.
Back on May 15th, Cain came out with the big splash as he landed the verbal commitment from 6'4″ 220 EDGE defender Clayton Smith. He pulled him out of Texarkana, TX and it was a big head to head win for Oklahoma against the two major in-state Texas programs, as well as a host of national powers.
Fast forward to yesterday when Nathan Rawlins-Kibonge announced his verbal pledge to Cain and the Sooners. This one was all Cain as he extended an offer to NRK back on February 11th. Nathan Rawlins-Kibonge (6'7″ 240) saw his recruitment take place in a basically virtual fashion, which makes the commitment received by Cain even all the more impressive. NRK was scheduled to attend the Sooners spring game back in April, but due to the pandemic, that was scrubbed and he wound up committing to Oklahoma without ever having physically stepped foot on campus.
So, having filled his two allotted spots, Cain will just sit back and continue to build his relationships with his commits and turn his focus to the 2022 class, right?
Wrong.
Not only is Cain putting the pressure on Grinch and Riley to potentially create another spot for him on the defensive line as he is putting in some tremendous work on a pair of elite talents in Dallas Turner (6'4″ 235, Ft Lauderdale, FL) and JT Tuimoloau (6'4.5″, 277) out of Sammamish, WA…he also happens to be the point man on 2021 defensive back Prophet Brown (5'11" 180) out of Elk Grove, CA. who we believe is an OU lean.
Whether or not Cain lands either Tuimoloau or Turner is not the point. Either of those guys would be icing on the cake to an already impressive class for the first year OLB/DE coach in Norman.
The fact of the matter is, Jamar Cain is recruiting at a level that every single position coach at a school like OU should aspire to be recruiting. And he has only been on the job for five months.
Sooner fans, the early returns on the Cain investment are quite impressive. You have to believe his market is going up and if you haven't already bought in, now may be the time. He is definitely proving he 'belongs'. In fact, some others may be able to take a few lessons from him!