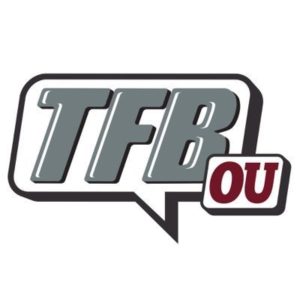 Open Post | Weekend, June 17th – 19th
Posted on: June 17, 2022
Sourced | NIL Impact on Budgets
– Super K – Posted on: June 13, 2022
I've mentioned before that with NIL collectives and boosters getting directly involved in matters of recruitment, money that would normally flow into the university will be diverted to "NIL" projects.
***According to what we've heard, this is already beginning to happen around the country and is very much being noticed by athletic directors and administrators.
***We are told that it is already creating cause for real concern inside athletic departments as schools begin to realize budgets for projects in the work may fall short of targets.
***The big concern is if the powers-that-be don't get serious about cracking down on this, whatever money is drying up now is only going to increase and…
***Per a source, schools are already beginning to have talks about a future where they are forced to cut certain sports programs.
***This is something that Charlie had mentioned previously as a big concern. The football programs not only provide needed funded for university academic projects, they also provide funding for other sports programs that don't generate enough money to sustain themselves. That's how non-profits work.
***I have to be honest, I was shocked to hear that these discussions are already being had by athletic directors. I figured they were a real possibility if this Wild West "NIL" stuff doesn't get resolved but I didn't realize it would be this fast. Though I suppose it makes sense as most schools are stretched thin and the demands to provide more and more support and amenities to student athletes continue to increase.
***I will say that hearing this information did make more optimistic that the powers that be will get this reigned in. If the ADs are already seeing impacts to their budgets then the impetus is there to do something. I have to believe that the real possibility of having to cut other sports and particularly some women's sports isn't a thing the NCAA or universities want to see happen.
---
NCAA Visits Miami
– Super K – Posted on: June 15, 2022
As many of you saw yesterday, Ross Dellenger of Sports Illustrated tweeted out the following:
Dellenger, extensively quotes Miami Booster, John Ruiz who said, in part, the following:
***A lot of NCAA bylaws are hard to reconcile with the ability and right to enter into NIL deals.
***I think that the NCAA is starting to get a handle on the fact that it's not capable of navigating within the [state] NIL laws and their own bylaws. There is an internal conflict.
***I felt the people from the NCAA were extremely pleasant. They are tasked with the job of making sure they gather enough information and create a functioning standard for everybody. There has to be better regulation.
This is a clear warning by the NCAA that they are going to speaking to people and opening up books. As you'll recall part of the recently stipulations released by the NCAA were that it's on the compliance departments at each school to evaluate whether a deal appears to be in conformity with the spirit of the NIL. In other words, if it looks like inducement as opposed to NIL, there will be trouble.
What a very public visit like this does is sends a message to compliance departments that they will be responsible and they will be scrutinized.
This is a step in the right direction. It should help push the madness back into the shadows where as I've said many times, its impact is limited. A guy like Ruiz being interviewed also sends a message to boosters around the country that if they enter deals, they better be able to justify them.
It's all fun and games until a big time attorney loses his license or an oil man costs the program he loves some scholarships.
You'll recall that after the NCAA released their new guidance on NIL, I said it would take a couple months to start to get things realigned back to a better culture. It's not going to happen all at once but it does appear to be happening.
---
Earning that Offer | '24 ATH Dejuan Lane
– Charlie S – Posted on: June 14, 2022
Last weekend, '24 ATH Dejuan Lane (6'2 195) out of Baltimore Maryland picked up an offer from the Sooners following his impressive showing at the Brent Venables camp.
Lane competed at both linebacker and defensive back throughout the camp and he was a guy that stood out to James and everyone else who was there.
Earned the offer. Much respect for that.
Even more impressive? His journey to Norman.
Dejuan said 'It was a long drive. 22 hours all the way from Maryland." Following his showing in Norman, Lane followed that up by driving back to the east coast to visit South Carolina and the Gamecocks and has now followed that up by heading to Athens to see what the Bulldogs have.
The young man and his family are out there putting in the work.
As for his visit, aside from earning the offer, he noted some things that stood out to him. Lane told me 'The coaching staff, current players, and the normal everyday people I met at restaurants and around town made the trip a wonderful experience. I loved the trip to Oklahoma and coach giving me the offer just topped everything off!"
He added 'I hope to go on an official visit to OU next year and even get out to a game if I am able to"
Pretty impressive stuff when you see a young man take control of his recruitment and go out and earn the things he wants.
---
Adepoju Adebawore | Decision Timeline
– Super K – Posted on: June 15, 2022
As you know, earlier this month, 2023 DE, Adepoju (PJ) Adebawore (Kansas City, MO) took a return visit to OU.
Adebawore has NFL written all over him. I saw him in person earlier this year and he has a classic NFL DE build. And, you can tell he has the work ethic and personality to fit into BV's culture.
PJ's brother is a starting defensive lineman at Northwestern. We spoke about his relationship with his brother and it's pretty clear that there is a lot of admiration and respect there.
Earlier this week, I chatted a bit with both PJ and his coach and the visit went as well as expected. PJ said that he is almost ready to make a decision and the plan is to announce something this summer.
To me it was very telling that there are no more visits set up. Both PJ and his coach didn't rule out the possibility of more visits happening but the lack of clarity on any future visits makes me feel like he's narrowed things down quite a bit.
My sense is that it's going to come down to Northwestern vs Oklahoma and I can't really say which one will win out. I know academics is a big deal to PJ and the fact that his brother went there will certainly help Northwestern. He also said he wants to play early but I think coming into a new coaching situation at OU may put OU at an advantage there.
I've got this one 50/50 for now.
---
Sourced | Team Notes
– Super K – Posted on: June 16, 2022
***Sooners are the swing of things with summer workouts and player led 7v7. I know everyone's focus is how the team is going to look this fall so here are a few sourced notes for you.
***Between the two new transfer WRs (LV Bunkley and JJ Hester), I've been hearing more about LV Bunkley. Was told he's a more athletic Drake Stoops. Initial reviews give me some confidence that he's going to help OU right away.
***Early reviews on Jaden Rowe and Gentry Williams have been very good, as well. "Both are going to develop into great great players here." Sources emphasize their speed, footwork and in the case of Rowe his size. One person said Rowe is going to end up being Isaiah Simmons.
***Also some exciting news is I've heard that freshman WR, Jayden Gibson is already beginning to take that next step. Was told he's putting on some weight and perhaps most importantly, he's growing in confidence. Gibson seems to be the prototype Lebby is looking for – big and fast who is going to be tough to bring down in the open field.
***As I've previously noted, the Sooners defense is going to be considerably more complex (but hopefully find the right balance) than the previous regime's defense. Source said, "In the spring it was about throwing a lot at them and seeing who could pick it up. Now it's about going back over things and getting into the details so they absorb."
***Was told that as you actually dig into what coach Venables is doing, "you realize just how bad it was (under the previous staff)." Folks close to the program are very confident that Venables is going to put these guys in position to make a lot of plays.
***One of my conversations veered off into my prediction about the Sooners. You'll recall, I believe OU will go undefeated and if they drop a game, it'll be clear that it's just a fluke. I asked someone close to the program if they felt my optimism was warranted. It's just someone's opinion but source said they believe the optimism is warranted. "There's players but it's almost not even about the players. It's Venables. If you do what he says, you won't fail. He's that good."
***This was perhaps my favorite note…
So one of the issues we saw under the previous regime was toughness and a willingness to continue to compete through four quarters. We watched the lines, especially the offensive lines go from bullies for the first years of Coach B's tenure to a major decline the last year or so. We have consistently said that we believe this was due to deficiencies in the S&C program.
So under the current summer workouts, the players work out in groups. One group goes early at around 6-8 am. Another group goes from 8-10 am. And a third group goes from 10-12 noon. The workouts consist of indoor lifting and outdoor work, every day.
Because of the heat, the S&C staff rotates groups – obviously the coolest weather is during the 6-8 am period.
I'm told that of the three groups. The first two rotate back and forth between the first two sessions. Again, the preference is the earlier times because the weather on the turf is more moderate.
I'm told the group that does not rotate is the OL/DL. Apparently, they are permanently slotted into the 10-12 period. That puts them on the field around 11 or so – the hottest time of all the possible periods.
Source said this is intentional. It's meant to build the level of resilience and toughness in the trenches.
It's a simple thing. But in the 12th round, it's about who wants it most.
I really loved hearing that!
---
Sourced Post Visit Update | 23' DB Calvin Simpson-Hunt | OU Making a Move?
– Charlie S – Posted on: June 16, 2022
One visitor who made his way to Norman last weekend and was not on an official visit was '23 CB Calvin Simpson-Hunt (6'0 175) out of Waxahachie, TX.
Simpson-Hunt, who is verbally committed to Texas Tech, headed up to Norman to meet with the Sooners staff and get a feel for the campus and the program following receiving his offer from Oklahoma in early May.
His recruitment has exploded this spring and the Sooners find themselves in a crowded field of new offers so it was important for them to get the talented corner up to town.
Speaking to a source close to Simpson-Hunt, it sounds like the Sooners really did a nice job and ended up gaining some footing in his recruitment.
Source said OU Corners coach Jay Valai is making an impact. "The relationship with Valai is growing, and he's a very personable guy'. Source added "Valai is a guy who plans on being at OU for a while. He had the opportunity to stay at Bama. Says a lot about him and OU that he decided this was the best move for him to make'.
Simpson-Hunt is doing his recruitment the right way. He isn't all about social media and he is doing his due diligence in taking visits and building relationships. One thing that stood out for him about the OU visit as compared to say the Florida visit he took was meeting Sooners head coach Brent Venables.
Source said 'He enjoyed meeting Venables, didn't get to meet the Florida head coach and that has led to a situation where he would return to Norman before he would return to Gainseville if he had to choose one. Source also indicated that OU running back coach DeMarco Murray is also heavily involved in the communication with Simpson-Hunt.
Bottom line, at this time, Simpson-Hunt is still steadfast in his commitment to Texas Tech. Oklahoma had a chance to shoot their shot and it sounds like it landed well enough to get them firmly in the picture.
Source said it is likely that OU will get an official visit as Simpson Hunt would like to take in a gameday in Norman.
Gotta be in it to win it. The Sooners appear to be in it at this point.