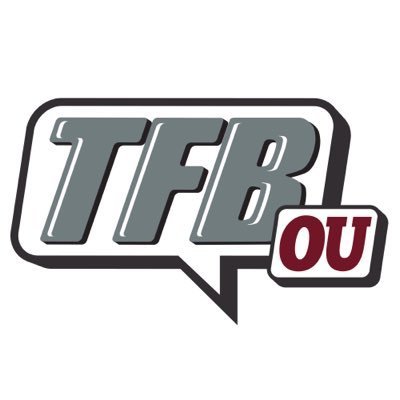 Open Post | Weekend, June 16th – 18th
Posted on: June 16, 2017
– Comments: Just a note regarding Disqus. We are working on the issue. The loading issue is something a little more involved than we originally thought. We are bringing someone on to address the issue. Thank you for your patience!
– Weekend Visitors: As you all know by now, star 2018 DT, Trevor Trout, is expected to be in Norman this weekend. In fact, he tweeted out the following yesterday…
Norman in the AM👀

— Trevor Trout ® (@totaltroutmove) June 15, 2017
Sooners DE target, Ronnie Perkins, was also expected to be in Norman this weekend along with Trout. However, Perkins let me know last night that he will not be able to make it this weekend. Perkins did say that he plans on rescheduling his visit and still expects to make it to Norman sometime this summer.
The Sooners will, however, host another 2018 defensive recruit this weekend in recent Sooners commit, Ron Tatum. Tatum tells me he will be in Norman this weekend. My suspicion is that Tatum visiting the same weekend as Trout isn't a coincidence. The best way to ensure you get one-on-ones as a defensive linemen is to have a bunch of other studs lining up next to you! – (Super K)
– Calvin Avery: I did want to pass on a quick note regarding 2018 DT, Calvin Avery (Dallas, TX). You will all recall that at one point Avery to OU seemed all but inevitable. However, when the Sooners landed in-state DT, Jordan Kelley, Avery let us know that the Sooners told him there may not be a spot available for him and things seemed to slow down.
I recently caught up with Avery and he let me know that he and the Sooners have been back in touch. In fact, he said that the schools currently recruiting him the hardest are TCU, Texas, OU, and USC. Avery does plan on making a visit to Texas this upcoming weekend. No word just yet on if a return visit to Norman is expected, but I'm hoping to find that out and more once Andrew is able to speak to Avery after his Texas visit. – (Super K)
– Darrell Simpson: Earlier this week, I exchanged a few messages with the father of Sooners OT target, Darrell Simpson (Justin, TX).
I asked Darrell Sr. if a commitment day for his son has been set yet and he said they have not yet set a date, but a summer commitment is still possible. He did also confirm that they will be back up to Norman for a visit in late July for the BBQ. I don't suspect anything in the way of a commitment will happen before then. – (Super K)