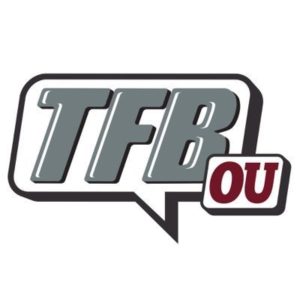 Open Post | Weekend, July 29th – 31st
Posted on: July 29, 2022
Party at the Palace | Visitor List
– Charlie S
Just wanted to bring this to the front.
I have updated the list (added Deal removed LeBlanc).
Just because you do not see a name, it does not mean the recruit may not be there, it just means we haven't confirmed it independently or reported it for one reason or another.
23 QB Jackson Arnold – Denton, TX – OU Commit
23 RB Kalib Hicks – Denton, TX – OU Commit
23 WR Keyon Brown – Tallahassee, FL – OU Commit
23 TE Kade McIntyre – Fremont, NE – OU Commit
23 OL Josh Bates – Durango, CO – OU Commit
23 OL Cayden Green – Lees Summit, MO – OU Commit
23 OL Logan Howland – Princeton, NJ OU Commit
'23 DL Markis Deal – Garland, TX
23 DL DJ HIcks -Katy, TX
23 DL Edric Hill – Kansas City, MO
23 EDGE – PJ Adebawore – Kansas City, MO – OU Commit
23 EDGE Tausilii Akana – Lehi, UT
23 LB Samuel Omosigho – Crandall, TX – OU Commit
23 DB Ben Minich – West Chester, OH
23 DB Ryan Yaites – Denton, TX – LSU Commit
23 DL Jordan Renaud – Tyler, TX
23 CB Makari Vickers – Tallahassee, FL
23 CB Jacobe Johnson – Mustang, OK
The guys we will be paying close attention to are guys like Akana, Deal, Hicks (obviously), Renaud, Yaites and Hill.
Nice group of visitors and OU will have a chance to make some lasting impressions prior to reentering the NCAA dead period.
---
Unexpected Test | Sooners Opponent to Watch
– Super K – Posted on: July 27, 2022
I think we are all ready to find out what coach Venables inaugural team is going to look like.
I've already said that based on what I've heard behind the scenes, I believe the Sooners will be ready to compete for a Big 12 championship and possibly a playoff spot, right away.
I could certainly see the Sooners going undefeated although given the new schemes and generally how difficult it is to go undefeated, I could see the Sooners dropping a game.
But who is the Sooners biggest threat?
The common answers are teams like Texas (a lot of potential offensive firepower) or Baylor (defending Big 12 champs), among others.
The team you don't hear much about is TCU.
Like the Sooners, TCU is breaking in a new staff so it's very difficult to predict how the team will respond to the new schemes and how quickly they will get acclimated. Defensively, TCU has been running the same scheme for years and years and for the most part, Patterson had those guys ready to play defense. The new DC, Joseph Gillespie comes over from Tulsa and brings the 3-3-5 to replace Patterson's classic 4-2-5.
Despite the unknowns, I think there is a real possibility that TCU could be a surprise team in the Big 12 and might end up giving the Sooners their biggest challenge. And should the Sooners wipe the floor with TCU, it might tell us a lot about just how good OU is.
I simply don't expect there to be difference making defense in the Big 12. Baylor lost a lot on defense. Okie State lost their DC. Gary Patterson is gone. Texas hasn't really added much to their defense and last year they struggled mightily on that side of the ball.
Quarterback play often decides just how good a team is and I think it could be especially important in this year's Big 12.
And what Sooner fans (and TCU fans) know that a lot of folks don't is that Chandler Morris is a baller. He hasn't played a ton but we know Lincoln liked him, a lot. And the bit that he did play last year, he looked really good.
It wouldn't surprise me at all to see Dillon and Chandler ending this season as the top two QBs in the Big 12.
However, a QB can't do it alone. But I've been told that TCU likes their offensive line. And, their WR room is very very good. We know Quentin Johnston is a beast on the outside and he's being coached by Malcolm Kelly. And Taye Barber is a very good inside WR. I'm also told that they have a number of other offensive weapons that they think will emerge.
And all that is going to be put together by Dykes and Garrett Riley, two guys who know offense.
On defense, their defensive line is serviceable but their back two thirds has some difference makers. Both the corners are very good. And, Marcell Brooks has been moved back to linebacker and under Gillespie's tutelage, he could become an absolute menace.
I know it's not a conventional pick but right now I've got a hunch that OU's biggest test could come earlier in the season than expected when they face the Horned Frogs. And if they win that one, I'm not sure anyone else challenges OU the rest of the year.
And I'll also add that I'm leaning towards a possible Big 12 championship matchup of OU vs. TCU.
---
Update | Follow Up Note | '23 DB Ryan Yaites
– Charlie S – Posted on: July 27, 2022
As you may recall last week I let you know that Sooners '23 DB offer and current LSU commit Ryan Yaites was 'trying to' get to Norman for the 'Party in the Palace'.
'Touched base with Sooners '23 DB offer Ryan Yaites (6'0 190) out of Denton, TX and he let me know that he is 'trying' to get to Norman next weekend for the Party at the Palace event.
He let me know that his parents have travel plans but he 'might just slide up with Jackson (Arnold)'. As you likely recall, Yaites is high school teammates at Guyer of both Jackson Arnold and OU DB target and Notre Dame commit Peyton Bowen'
Just touched base with Ryan and he confirmed he will be in attendance this weekend.
Wanted to follow up on the note from last week with his confirmation. As noted in the previous report, his parents will not be in attendance and he will be catching a ride with his high school teammate and Sooners '23 QB commit Jackson Arnold.
No confirmation on if the talented duo out of Denton Texas will be bringing a third high school teammate in OU '23 DB target and Notre Dame commit Peyton Bowen with them, but there was also no denial.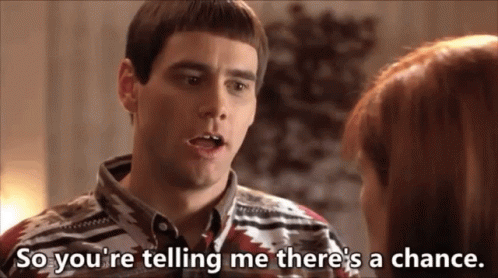 Good stuff to get the talented LSU commit on campus for another visit.
---
In Depth | '23 WR Commit Jaquaize Pettaway
– James Hale – Posted on: July 28, 2022
I also had a chance to talk with four-star wide receiver Jaquaize Pettaway I5'11, 170) of Houston (Langham Creek), Texas, who is very glad to be a Sooner.
"I chose Oklahoma because of my connection with the coaches," said Pettaway on my radio show Total Sports on CBS Sports Radio 105.3 HD1. "My family loved the fans, and I feel in love with the OU team. The Sooners are like one huge family, and all of them stick together. They fight and battle together, and they win together."
Pettaway took three visits to OU, Ole Miss, and Texas and was ready to pull the trigger and choose OU.
"Yeah, I took some visits, but when I took my official visit to OU, I knew I wanted to go to OU," said Pettaway. "Even when I came up for the spring game, I could tell that OU wanted me. OU showed me a lot of love, and I could tell that they wanted me to be part of the team. During the spring game, I could see myself playing at OU, which helped me decide."
Pettaway can really run. His fastest 100-meter time was 10.4, and his fastest 200M time is 20.8.
"I have not run a forty in so long that I am not sure what my time would be" said Pettaway. "I would guess a low 4.4. I am really going to work hard this next year on my speed and get my times down, and get faster."
The Oklahoma program brings a lot to the table, and Pettaway found that the Sooners had everything he was looking for.
"I am not a huge facility guy," said Pettaway. "I am never going to pick a program on their jerseys. I am going to a program to play football for everything that they have. At OU, it was the coaches and the atmosphere that surrounded OU. They sell out every game, and the fans are loyal to OU. When I was at the spring game, the fans showed me great love and told me they wanted me to go OU."
"A lot of fans reached out to me on Instagram and let me know how much they wanted me to go to OU. The fans were excited about me coming to OU. The coaches were excited, too, and it was mainly all the coaches at OU that sold me on the program. They showed me a lot of love, and I really like that."
Pettaway visited OU a couple of times to make sure that his feelings about OU were true.
"The first time I came up was for the spring game," said Pettaway. "I loved it, but when I went back for the official visit, when I was there just for a couple of hours in the back of my head, I was telling myself that I was going to OU."
During his sophomore year, Pettaway caught 55 passes for 1,004 yards and nine touchdowns and came back last year with 50 catches for 794 yards and seven scores.
"I am a combo guy that plays inside and outside and Langham Creek," said Pettaway. "They motion me and do everything they can to get me in one-on-one situations. Teams quit covering me in man or with one guy my sophomore year. So, they try to come up with several ways to put the ball in my hands."
"I am thankful that the coaches at Langham Creek really believe in my teammates and me. The situations that my high school coaches have put me in give me a ton of opportunities to make plays. They keep putting me in the spots, and I am very grateful for what they do for me."
The Sooners offense under Jeff Lebby will go very fast, and several receivers will get a chance to get on the field.
"When I took my official visit, I actually got a chance to sit and talk to Coach Lebby, and we watched film together," said Pettaway. "He talked to me about how he would use me in the offense, and I loved what he was telling me. His offense is all about getting the wide receivers in open spaces. Finding open space in a secondary is what I am best at."
"I am a deep threat kind of receiver. I love to blow the top off of a route, and with my speed, I can outrun most defenders. My quarterback will often throw the ball as far as he can, and I will run under it, catch it, and go score. Crossing routes and dig routes are a couple of my favorites. I am working on my route running because I want to be a complete receiver."
"I get the ball all kinds of ways in my offense," said Pettaway. "They hit me on bubble screens, post routes, and the vertical routes. Sometimes they throw me out-routes, and with the defensive back giving me so much room, a lot of stuff is open underneath."
The new vibe at OU under Brent Venables was something else that drew Pettaway to the Sooners.
"Coach Venables is a great guy," said Pettaway. "Outside of football, he is a great guy. H wants his players to grow into men while playing football at OU. He wants us to get our education in his program, 'Soul Mission' is full of former players who can help us through the tough times at OU. I love how much he cares about us as people and 'Soul Mission' is a great group for the players to use as a resource while there."
"My grandpa came up with me on my official visit, and he loved 'Soul Mission' as well. They have a group like that at the church we go to. They have several men at our church that work with us to help us stay out of trouble, to be good citizens, and to do great things in life. OU is doing the same thing, and I like that part of the program. OU is going to be there for me the entire time I am in the program."
Pettaway is another recruit picking OU because of the program, not the NIL opportunities. He chose OU over Texas.
"I didn't care much about the NIL," said Pettaway. "The NIL will be there for me at OU and would have at any college I chose. I really haven't thought much about NIL yet. I wanted to choose a program on the program, and the best program was clearly OU. I knew I could go to OU and play football and have fun. I knew I could achieve all my goals at OU."
"I play in a great program right now at Langham Creek. We have a complete team with great quarterbacks, receivers, and a great D-line. We have good players at every position. I get the ball in our offense. We run a spread offense, and we like to throw the ball despite the fact we have a good running back. He runs the ball a lot, and our running back is a good playmaker. We are going to be pretty good this year."
"We have a great atmosphere on game night at Langham Creek. We have a lot of fans that come out to watch us. We don't sell out every game, but we have a great group of fans that are there for us every game."
Like most teenagers, Pettaway has to train and practice his craft around a work schedule.
"I had to stop playing 7v7 because I had to work," said Pettaway. "My workouts have been good. I have been lifting, and my strength coaches feel I will be a dawg on the football field next year. I am going to be a better player this year."
"I am a lifeguard, and this is my second year being a lifeguard. I work at a small neighborhood pool that hired a friend and me to be lifeguards all summer. It's a fun job, but my friend Jimmy LeDrey is also working with me, and we have never had anybody drown on us. We are good lifeguards here. We are off the top!"
Pettaway had a great visit during the first BBQ in early June.
"Marvin Mims was my host," said Pettaway. "He is a very cool guy, and he let me sit down and talk to him about anything. Coach Cale Gundy was a great guy, and he put us together because he thought that we reminded him of each other. That was a cool part about the visit is that Coach Gundy spent a lot of time with me, and Marvin let me ask him any question that I had."
"I felt both are trustworthy guys, and I really like Marvin. I have his number, and we talk all the time. I feel like I am already part of the team."
"Coach Gundy told me about his high school career at a high school twenty minutes from Norman (Midwest City). Me and Coach Gundy are cool, and I really enjoy talking to him. He has big plans for me and feels I can really come in and help the team and fulfill all my goals at OU."
"Our relationship is unbreakable. Coach Gundy is a great guy, and he has been at OU for a long time. You don't stay at a program as long as Coach Gundy unless he knows what he is doing. He is a coach that I can talk to about anything. I know he will tell me the truth, have my back, always work with me, and make me the best player and person I can be."
Pettaway is a high four-star receiver rated as the 55th best player in the country, the ninth best receiver, and the tenth best player in Texas. Pettaway visited OU, Ole Miss, and Texas but had offers from Arkansas, Baylor, Florida, Georgia, LSU, Michigan, Michigan State, Note Dame, Ohio State, Oregon, Penn State, Tennessee, A&M, and USC.
---
Sourced | Team | Possible Breakout Defensive Linemen
– Super K – Posted on: July 28, 2022
***I went back and watched some of the 2022 OU vs Tulane game, paying more attention to Sooners transfer DL, Jeffery Johnson. I know many of you are expecting big things out of Johnson.
***I asked a source if there are any potential NFL DL and was told, "that remains to be seen. Those guys just need to continue to keep their head down."
***Watching Johnson I see an active guy but he is a guy Tulane moved around a lot, long sticking and whatnot. So, you don't see a lot of him one on one just whipping the man in front of him.
***I think Johnson is certainly going to help the Sooners and has been talked about as a guy who could emerge as a difference maker for the Sooners. But is he the most likely to emerge as a draft pick?
***The more I talk to folks, the more I think that some inside the building believe the possible breakout stars on the interior of the defensive line (and guys who could get themselves into draft discussion) are familiar faces in Jalen Redmond and Isaiah Coe.
***I think Redmond and Coe's twitch has caught people's attention. Guys that sudden can get linemen on their heels pretty quick and we saw glimpses of that from both of them, last year.
***You'll recall back in the day, one of the fun things about each season was watching new players emerge as stars, whether it was at DB, LB or DL. That has been rarer and rarer.
***With this staff and the development of these guys physically, technically, and mentally, I think you're going to see that more and more and I think you'll see stars emerge at all three levels.
***Keep an eye on Redmond and Coe to possibly take that next step, this fall.
---
Visit Note | Markis Deal
– Charlie S – Posted on: July 28, 2022
CJ just got confirmation that '23 DL Markis Deal (6'4 290) out of Naaman Forest, TX will be in Norman tomorrow for the Party at the Palace event.
I mentioned previously that we had heard from the OU side they were expecting him but we had not gotten confirmation to our liking on the visit from Markis himself.
OU was initially recruiting Deal at offensive line, but Darius reported back in March that Deal preferred the defensive line and Todd Bates had begun to enter the recruitment.
We will see where this one goes following the visit.
---