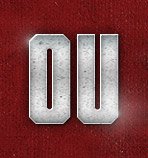 Open Post | Weekend, January 6th – 8th
Posted on: January 6, 2017
– Joe Mixon: As you all know by now, Sooners RB, Joe Mixon has elected to depart for the NFL draft. Speaking in football terms only, that's obviously a blow to the Oklahoma offense.
But when you're talking about Lincoln Riley, one of the best offensive coordinators in the business, there's always a plan. I spoke with Brandon last night and he tells me the Sooners are already devising ways of getting Mayfield and Kyler Murray on the field together. Keep in mind, Kyler Murray isn't just an explosive athlete for a quarterback, he is an explosive athlete…period.
I'm not an offensive guy myself but the possibilities here given the unique and exceptional skills Kyler Murray possesses are enough to get any fan of football excited. Like I said, with a guy like Riley there's always a plan and… – (Super K)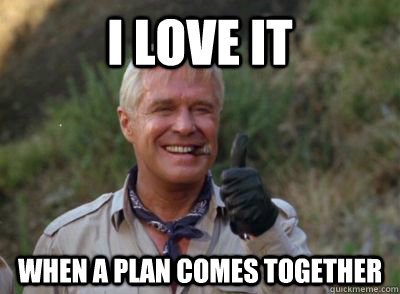 – Jacob Phillips: There's been a lot of talk about 2017 OU LB commit, Jacob Phillips (Nashville, TN) and LSU. We've had numerous people ask about the possibility of Phillips flipping to the Tigers.
I surmise much of the speculation comes from the following tweet referencing a quote from 2017 LB, Willie Gay (Starksville, MS).
Future Tigers? The two @ArmyAllAmerican LBs have been connected at the hip this week in Texas.
"Me and Jacob Phillips are going to LSU." pic.twitter.com/9U37QslZ9l

— Jesse Re Simonton (@JesseReSimonton) January 5, 2017
There's also been speculation that Phillips plans to visit LSU in January. I reached out to Phillips and he said that he does not plan on visiting LSU at all.
On whether LSU has a real shot at flipping the OU commit, a source close to the LSU program said, "I'm not buying it yet. I think they (LSU) have a shot with [Willie] Gay but I don't see them getting Phillips right now".
I also checked with one of the members of SoonersSquad17 to get their take on where things stand, "We talk about it all the time. He says he's locked in with us for sure. No doubt".
We'll continue to watch it but it's a little hard to imagine that a player who had a number of top offers on the table, including one from Alabama, would take all his official visits, take time to consider his many options, then hold a ceremony and commit to the Sooners in front of his family and friends only to flip to a program with a brand new head coach. Stranger things (ELEVEN!) have happened but it would surprise me.
Keep in mind, this is the tweet pinned to the top of Phillips twitter account. Look at his family's reaction. This wasn't a choice made by a recruit with a few options who suddenly picked up an LSU offer. Again, this was a recruit who was being court by top programs including the likes of Alabama who went through a lengthy decision making process. You be the judge…
Blessed to announce that I am officially an OKLAHOMA SOONER‼️ All glory to God. Ready to work ⭕️🙌 #SoonerSquad17 #OUDNA 🔥🔥 pic.twitter.com/GWh3ixtjY0

— Jacob Phillips (@jacobphillips_1) October 12, 2016
– Chuck Filiaga: The Sooners just picked up a commitment from offensive tackle, Adrian Ealy. This weekend another offensive line target in Chuck Filiaga (Aledo, TX) will announce his decision. Filiaga's top three are Oklahoma, Michigan and Nebraska.
I've spoken to two sources with knowledge of Filiaga's recruiting and both strongly indicated that Michigan will be the choice. One source said, "All Michigan. It seems buttoned up. I don't think it's quite a silent commitment but it's basically a done deal".
We'll find out for certain this Saturday but our sources indicate it will be Michigan. – (Super K)

– Stephan Zabie: Regardless what happens Saturday, the Sooners offensive line class is already fantastic. The question is whether room will remain for 2017 OT, Stephan Zabie (Austin, TX) now that the Sooners have added Adrian Ealy.
Speaking to source on the OU side of things there is some uncertainty about how many total spots will available but I'm told that if the numbers can work they would definitely like to add Zabie to complete the talented offensive line class. They are uncertain, however, at this time whether there will be enough spots. – (Super K)
– Austin Faoliu: Yesterday, the Sooners extended an offer to 2017 Arizona DT commit, Austin Faoliu (Santa Ana, CA).
Extremely blessed to receive a Scholarship offer from The University Of Oklahoma. God's work!!!#BLESSED #BIG12 #SOONERS pic.twitter.com/Sy2EVt2Q4q

— Austin Faoliu (@Faoliu_10) January 5, 2017
Faoliu said about the OU offer, "I was very excited. To be honest I was thinking man I never thought a big time school like OU would offer me".
Faoliu has already finalized his January visit schedule and the Sooners will get first shot to impress him when he visits January 13th. On whether a commitment to OU is possible on the trip Austin said, "May be a possibility but I have Ole Miss and Michigan State [visits] then I'll be set to make a decision".
My Thoughts on This Offer…
The other day I made a brief reference to the kinds of DT prospects the Sooners should be recruiting. The Sooners need big powerful guys that can hold the point of attack and can squeeze the pocket. They need natural size…big handed fellas. Lateral quickness is always great but it should not be the priority in Mike Stoops defense.
On film, Faoliu appears to fit the bill perfectly. He's not only a strong DT but he actually shows surprising flexibility. Again, that isn't, in my estimation, particularly important given OUs defensive tendencies and structure but it's always nice to have. Faoliu also does a great job of using his hands. In particular, the decisions he makes with his hands are instinctual and they allow him to hold the point and separate or slip a blocker. When he feels resistance he he naturally goes to his next move or patiently extends and then violently separates.
I also like Faoliu's size. He looks the part of a true 3-4 defensive lineman. He stands 6'3 – 6'4 and weighs around 300 lbs. Oklahoma needs to run a minimum of 6'3 with length straight across the line. The length is helpful in leverage but also helps to take away the middle of the field against the smaller more athletic QBs that Oklahoma sometimes faces. The sheer size, when it's mobile and sufficiently flexible, gives OU the brick wall they need from tackle to tackle.
I give this offer a thumbs up.
– Remaining Defensive Numbers: Checking with sources on the OU side of things I'm told that on the defensive side of the ball the Sooners would like to finish with…
At least two additional defensive linemen. They are targeting Joshua Rogers and Taquon Graham.
One more defensive back
Also, should Sooner OLB commit, K'Jakyre Daley flip to FSU that could open up an OLB spot.
In terms of defensive backs targets…
Jaylon Johnson – visited OU before the dead period. We spoke to him after his visit and it clearly went well. I have not been able to reach Johnson about what, if any, effect Chip Viney's departure had on his interest in OU.
Evan Fields – I spoke with 2017 safety, Evan Fields (Midwest City, OK) and he tells me he has had regular communication with Oklahoma. Fields continues to pick up offers. He plans on visiting Oregon and Notre Dame (both offered) in January. Should Oklahoma offer, Fields said he will visit but it will likely be an unofficial visit due to proximity.
Adam Beck – Another DB prospect to keep an eye on is 2017 Texas Tech DB commit, Adam Beck (Richmond, TX). Beck also let me know that he's been in touch with Oklahoma. He also added, "coach Cooks is coming by the school in two weeks to check me out". Beck has been OU's radar for a while. In fact he visited the Sooners for a jr day last year. – (Super K)