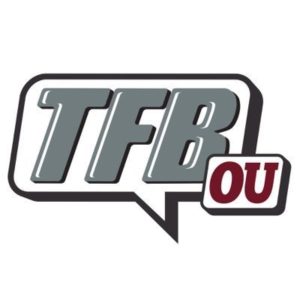 Open Post | Weekend, January 10th – 12th
Posted on: January 10, 2020
Early Look | 2020 Defensive Line
– Charlie S
Earlier this week, we took an early look at the 2020 offensive line…let's stay in the trenches and check out what the 2020 defensive line brings to the table.
In 2019 Alex Grinch and his Sooners rolled out a new one gap scheme which was completely opposite of Mike Stoops two-gap block catching scheme. Grinch talked about being aggressive upfront by attacking the quarterback and manufacturing negative plays.
Statistically, the returns showed up by way of the team generating seven more sacks in 2019 when compared to 2018 and 25 more tackles for loss. (28 sacks in 2018 – 35 sacks in 2019 & 79 tackles for loss in 2018 – 104 tackles for loss 2019).
Key Losses: Heading into 2020 te Sooners will have three key losses along the defensive line in Neville Gallimore, Marquise Overton, and Kenneth Mann. They will also lose Dillon Faamatau who provided some depth.
Replacing those guys with some quality pieces, Gallimore and Overton in particular, will be vital for the Sooners.
Key Returners: Ronnie Perkins (possibly will miss multiple games), LaRon Stokes, Jalen Redmond, Marcus Stripling, Jordan Kelley
Key Additions: Perrion Winfrey & Joshua Ellison
Key Player who needs to step up: Isaiah Thoms
Others: Kori Roberson, Marcus Hicks, Troy James, Reed Lindsey, Zach McKinney (likely portal bound), Noah Arinze (Freshman), Reggie Grimes (Freshman)
Losing Gallimore and Overton is a pretty big blow for the Sooners. While they contributed five sacks and 11 tackles for loss combined, they were both very disruptive when they wanted to be and did a good job of collapsing the pocket on the opposition. Gallimore flashed rare speed and athleticism at the noseguard position and Overton provided an incredible first step off the line and used his leverage very well as he routinely would beat the man in front of him off the line.
The new guys inside:
Winfrey and Ellison will likely be thrown right into the fire in a big way. Jordan Kelley has recovered from his ACL injury and will likely be the starter in name when spring rolls around, but both Winfrey and Ellison are likely to be called upon the minute they step on campus as the Sooners do not currently have any experienced depth on campus.
When I project the 2020 defensive line three-deep, this is what I come up with:
Defensive End: Winfrey – Stripling – Thomas (Perkins, when eligible, is the starter here)
Defensive Tackle: Kelley – Winfrey – Ellison
3-tech: Redmond – Stokes – Winfrey
That's a lot to put on the plate of Winfrey, but until someone else emerges, and I am forced to make a call based on potential alone, this is the way I see it.
I would love to see a guy like Isaiah Thomas emerge the way Kenneth Mann did after spending multiple years on campus and Thomas did have two sacks in 2019, but the fact that LaRon Stokes was moved to DE for the Peach Bowl to start ahead of him as a replacement for Ronnie Perkins concerns me a bit.
You have the young guys like Roberson and Hicks who could step up and become factors but again, both of those guys redshirted last season and are obviously just about potential right now.
2020 will be a year where development will be very telling for this defensive line room as they have the bodies…will they get the necessary production and breakthroughs from the group?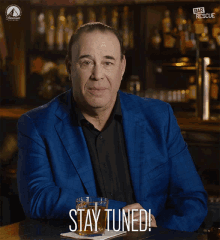 ---
TFB Randoms | Blast From the Past
– Charlie S
Got a message from one of our Donors the other night which informed me they heard/read elsewhere that former UCLA offensive lineman Josh Wariboko was showing as an enrolled student at OU.
After checking the OU database myself, I can confirm that he is, in fact, enrolled at OU.
Wariboko chose UCLA over OU amidst some signing day suspense back in 2015 and spent four years in the UCLA program. He redshirted his freshman year and then played sparingly over the next three years.
Prior to the 2019 season, Wariboko entered the NCAA transfer portal and I mentioned in the comments of a thread last summer that OU had been in touch with him, but nothing came of it.
I checked around and spoke to James about bim being enrolled at OU. James also checked with his sources and here is what we came up with:
OU really wasn't aware that he had enrolled. They have not spoken with him recently and if he were to join the program, it would likely be as a walk on. We are working on getting in touch with Wariboko to find out if he is even interested in playing football after sitting out for a year.
Just thought it was noteworthy that a blast from the past is currently showing as enrolled at OU. If something develops further, we will let you know.
---
Quick Hitters | Visit Notes
– Charlie S
*** 2020 JUCO DL offer Dre Butler just confirmed that he is currently planning on taking an official visit to OU on January 17th.
Now…earlier today in the 2020 DL Early Look thread, I commented that Butler hadn't responded to my inquiries of late and I didn't know if there would be a visit…surprise! Things change that fast as Butler responded a few moments ago and confirmed his plans.
He also confirmed that he plans on officially visiting Oregon and Auburn in the following weeks.
In the thread earlier today I also mentioned we hadn't heard much on the OU side of this of late, and that hasn't changed yet, but I plan on checking with some sources and I will ask K and James to do the same.
I am working on setting up a call with Butler and hopefully will have more on his thoughts prior to the visit.
*** I also touched base with 2021 linebacker Trenilyas Tatum out of Jonesboro, GA. who let me know he will be visiting 'soon'.
I would take 'soon' to be in reference to one of the upcoming junior days for OU, but he wasn't able to recall the exact date for his visit and I will touch base with him later to get that confirmation.
Tatum picked up an offer from the Sooners back in December and he said that OU has been in constant contact with him (Odom and Viney) since the offer.
The 6'2′ 210 lb Tatum is an early target for Odom and while I have not confirmed it with him (Tatum) yet, I would imagine OU is looking to bring him in as an inside guy. I will have more on Tatum in the near future as his visit approaches.
---
TFB Randoms | Team Note & Dre Butler
– Super K
A couple of unrelated notes here…
***Many of you have been asking about Ryan Jones and the plans for him moving forward.
While Jones hasn't played a ton, I can tell you that it's well known around the program that he is an incredible athlete. He's a guy the Sooners don't want to lose.
Word is that Jones wants to return to his original high school position of playing on the offensive side of the ball. I've heard the Sooners will give him a chance to try out his skills on that side of the ball.
***As Charlie noted, yesterday, JUCO DL, Deandre Butler will take an official visit to Oklahoma, later this month.
I did want to note that I've heard that Grinch is very high on Butler. In fact, the two defensive linemen I've heard that Grinch has really wanted in this cycle were Alfred Collins and Deandre Butler.
---
Early Look | 2020 Wide Receiver
– Charlie S
The Sooners head into the 2020 season loaded with talent at the wide receiver position but thin on numbers.
OU loses perhaps the best wide receiver to ever play in the history of their storied program in CeeDee Lamb.
Lamb had a tremendous year in 2019 as he was sure handed and dynamic with the ball in his hand after making a reception. He truly was a one man receiving corps at times this year as he was by undoubtedly Jalen hurts security blanket and there were long stretches of the season when it was rare if he wasn't Hurts first, and only read.
You don't replace a guy like Lamb with one player, however, the Sooners receivers have the potential to be a much better group collectively next season as the trio of elite young pass-catchers (Haselwood, Wease, Bridges) should get their chance to shine.
Key loses: CeeDee Lamb 62 receptions for 1327 yards which is a 21.4 yard per catch average and 14 touchdowns, Nick Basquine 19 275 14.5 1 1, Lee Morris 18 330 18.3 1
Key Returners:
Charleston Rambo 43 receptions for 743 yards which is a 17.3 yard per catch average and 5 touchdowns
Jadon Haselwood 19 receptions for 272 yards which is a 14.3 yard per catch average with 1 touchdown
Drake Stoops 8 receptions for 95 yards which is an 11.9 yard per catch average
Theo Wease 7 receptions for 131 yards which is an 18.7 yard per catch average with 2 touchdowns
Trejan Bridges (possibly missing multiple games) 7 receptions for 82 yards which is an 11.7 yard per catch average with 2 touchdowns
Key Additions:
Theo Howard (UCLA 2018 season) 51 receptions for 677 yards which is a 13.3 yard per catch average and 4 touchdowns, Marvin Mims (Freshman early enrollee)
Key Player Who Needs To Step Up: Jadon Haselwood
Others: Trevon West (Freshman), Brian Darby (Freshman)
Of Note: The addition of UCLA grad transfer Theo Howard should help the Sooners offense as he brings some much-needed experience as well as a large dose of speed which should benefit the new Sooners quarterback.
As things stand heading into the spring, the identity of the Sooners wide receiver room will change dramatically. Gone is Lamb and his contributions on the field, as well as his ability to lead by example off the field, in the gym, in workouts, in practice, and extra sessions he would put in. Lamb worked his butt off to get to the level he rose to and he provided a great road map to the younger guys in the room on how to be successful and get the most out of your abilities.
Will any receiver be the guy to step up and lead in that manner in 2020? Will there be a dominating force in the locker room among that group? If so who?
The easy guy to point to would be Charleston Rambo, but I am not necessarily sure that his personality lends itself to being that guy. Rambo will be an important piece, and I am not saying he won't be 'a leader', I just am not convinced that he will assume that role.
In the 'Key players who need to step up' section of this post above, I listed sophomore to be Jadon Haselwood. Haselwood is a guy who has elite talent and every player on the team, from the offensive side and the defensive side knows it.
Haselwood was an interesting follow all year on social media and on more than one occasion his tweets put Sooner Nation on high alert as they seemed to infer from his typing that he was unhappy with what was going on with his role in the offense.
I am here to tell you he most likely was not happy. He was most likely disappointed and frustrated at his lack of contributions. He was most likely passively-aggressively venting on social media and I have zero problems with that.
Do I think it may have been a bit immature? Absolutely. Was I an 18-year-old athlete at one time? Absolutely, so I get it. I was nowhere near as talented as Haselwood nor did I ever play at the level he was playing at even in High School, but as most athletes are, I was a competitor and I felt slighted when I felt I wasn't getting my shot. Thank goodness I didn't have Twitter at my disposal. Haselwood came to Norman having visions of being a major contributor in a wide-open offense and that just did not materialize for a number of reasons.
The Sooner offense was different and more QB run-oriented and if your name wasn't CeeDee Lamb, the chances of you being targeted went down tremendously. OU also places a lot of demands on their receivers in regards to blocking and being very assignment sound. All new things for a lot of elite high school receivers who have typically been the focal point of their offenses throughout their entire playing careers. So there is an adjustment and a maturity that needs to take place. I can guarantee you he didn't think he would have roughly the same contributions to the offense that guys named Lee Morris and Nick Basquine did.
With that being said…the hope is that there were some life lessons learned this past year for all three of the young receivers and hopefully, each of them will be better as a result in the long run.
Haselwood seems intent on coming back strong next season and he should be very encouraged with the direction of the offense under it's new quarterback. All the guys typically put in extra work in the offseason and Haselwood is no different…
…and just because a guy posts a video of him doing work, it doesn't mean he will automatically be a leader.
But based on some conversations I have had, and knowing Jadon's personality a bit…I would not be shocked to see him slide into more of a leadership role and a focal point of the offense and a vocal leader of his group.
Rambo will be a big contributor and as I said above, I think OU made a great decision in picking up Theo Howard as he brings his experience and skillset to OU. I look for Theo Wease to continue developing and he flashed when he got his chances this year and while he is not quite as loud or flamboyant as Haselwood, he is every bit as competitive and talented as Haselwood. Then you have Trejan Bridges who may miss some games to start the season as his appeal process plays out for an NCAA suspension who adds yet another elite weapon to the OU arsenal.
It won't be easy to replace CeeDee, and I'm not sure you ever do, but the Sooners have a chance to be one of the elite receiving corps in the entire country next season. With the expected return of the Lincoln Riley offense you all became accustomed too when you had Baker Mayfield and Kyler Murray under center, the sky is the limit for this talented group and you could be in for a real treat watching them develop over the coming years!
---
Grinch and the Washington State Possibility | Discussion
– Super K
***As you know, Football Scoop reported that Grinch would likely be on the short list of candidates to replace Mike Leach at Washington State.
***I've been asking around about the possibility of this happening.
***Was told by a well connected source on the West Coast that Football Scoop's report is accurate and Grinch was a highly coveted coach by the WSU administration. Was told (and I believe this is fairly well known) that Grinch was the likely replacement for Leach when it was thought Leach would be leaving for Tennessee.
***However, I've reached out to a couple of people who know Grinch and while none of them knew anything for certain, one source offered some insight saying, Grinch knows how to play the situation but I just don't see him taking that job.
***In other words, said person offered the opinion that if WSU comes calling, Grinch would know how to leverage the job to gain additional control at Oklahoma or whatever it is he feels he needs.
***But, source opined that it didn't seem like a job Grinch would ultimately take.
***It's just one person's educated opinion so take it for what it's worth.
---
For multiple daily posts, Insider Notes, Our TFB 'Pick Em' Contest, More Sourced Practice Notes, member chats with TFB staff, James Hale's Notebooks, TFB Sessions (5-minute audio talks) and much more, please check the Donor Board!