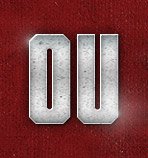 Open Post | Weekend, February 9th – 11th
Posted on: February 9, 2018
– Jalan Robinson: You'll recall that Alex, recently, mentioned a 2018 player the Sooners had been in touch with in OL, Jalan Robinson.
With Tank Jenkins committing to Texas A&M yesterday, I'm told Oklahoma may still be looking at landing an OL for the 2018 class – Lawrence (KS) Free State HS offensive lineman, Jalan Robinson may be that guy.
I spoke with Jalan and it appears Bill Bedenbaugh has been in contact with him. I asked about a possible visit to OU. Robinson told me, "have been speaking with Coach Bedenbaugh a lot, so I might [visit] sometime in the next week."
When checking with sources on the OU side as to whether the Sooners would bring Anderson down for a visit, I was simply told, "possibly".
It sounds like the Sooners would like to Robinson in person.
Robinson has offers and recently visited Nebraska, Mississippi State and Kansas. He tells me, also, that Tennessee is close to offering.
Because the offers came in so late in the process, Robinson held off on signing in order to give himself more time to evaluate things.
As Alex mentioned in his write-up on Robinson, Jalan comes from a basketball family. Per Alex, "Has a grandpa that played in the NBA for the Knicks, an uncle that played for Maryland and a couple of cousins that played for Kansas State and Columbia as well." – (Brandon)
– Calvin Anderson: Hotly sought after Rice offensive line grad transfer, Calvin Anderson, and I briefly spoke last night. Andeson told me that he is likely visiting OU next weekend (Feb. 16th-18th). That is the same weekend that OU will have their "Elite" junior day and the Sooners basketball team hosts the Texas Longhorns at home.
The Sooners staff would love have Anderson in on that weekend for a variety of reasons, including the fact that campus will be very active.
Anderson is down to Texas, Michigan, Auburn and OU with Texas A&M throwing their name in the hat late Wednesday. – (Brandon)
– Team Note | Defensive Clinics: I wrote a more complete write-up regarding this on the donor board but wanted to at least pass along a note regarding where Mike Stoops will be attending clinics (this is a common practice). Previously OU had been to Alabama in order to learn their 3-4. It looks like they'll be looking at some more aggressive versions of the 3-4. They'll be at clinics at LSU (Arranda), Oregon (Leavitt), and Wisconsin (Leonhard). – (Super K)
– Marcus Hicks: I was able to catch up with the father of 2019 Wichita, KS (Northwest) DE Marcus Hicks. Mr. Hicks is a former DE/OLB himself who played college ball at Ottawa University in Ottawa, KS but is actually originally from Detroit. Since his college days ended he spent over 20-years in the military (can't thank him enough for his service) and is currently a Deputy Sheriff. Hearing this makes it easy to understand when Mr. Hicks explains how mature Marcus is when it comes to taking care of responsibilities, getting himself to practice each morning on time, etc. This characteristic about Marcus is something that is already standing out to college coaches.
For those that don't know, Marcus isn't only a stand out on the football field with offers from programs like Florida, Ohio State, Oklahoma, Texas & Washington among others, but is also a heck of a wrestler as well as a standout throwing the Discus and Shot Put.
Up to this point Marcus has already visited Norman four times with the fourth happening recently for the Sooners first Jr Day last month. This go around however, Marcus and Mr. Hicks didn't stay with the pack on the tour of facilities but instead spent the majority of their time with Head Coach Lincoln Riley as well as talking X's and O's with Coach Thibodeaux. With the skill set Marcus has, Oklahoma currently says they can see him being used in multiple positions on the defensive front at the 4i and even possibly at OLB. Mr. Hicks said the Sooners have made sure to let Marcus know he is definitely a priority to them even stating that Lincoln Riley stays in contact quite often himself. In fact, while Mr. Hicks and myself were speaking on the phone Marcus mentioned in the background that he had been texting with Thibodeaux tonight.
Along with Oklahoma, Oklahoma State and Texas were other programs we discussed at length. Marcus has also been to Stillwater on multiple occasions and the Cowboys are staying in contact often as well. This past weekend Marcus and his dad headed south to visit Texas which was their second trip to Austin and it was a visit they both really enjoyed as they got the red carpet treatment along with plenty of time with DL coach Giles and HC Tom Herman.
Moving forward Mr. Hicks mentioned they are looking to possibly take some visits here in the near future to places like Michigan, Oregon and Washington to show Marcus other top notch programs around the country. They have talked about the possibility of taking a few officials during the spring due to timing with Marcus' active schedule. Now due to how close Oklahoma is and how often the two of them have been to Norman don't be too surprised if the Sooners don't get an official as they save those for campuses further away. However, from everything we talked about tonight, it's clear Oklahoma is firmly planted strongly in this race and doing all they can to win Marcus over so far. – (Alex)
– Marcus Stripling: Am told that Stripling's recent TAMU visit went well and it sounds like, as of now, this one is a battle between the Sooners and Texas A&M. – (Super K)