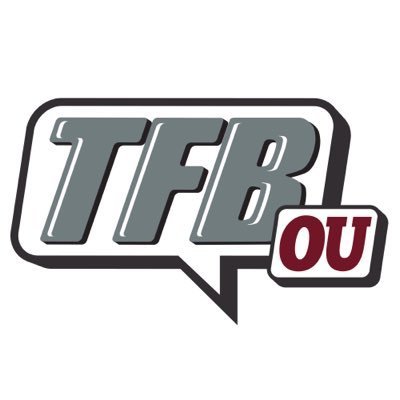 Open Post | Weekend, February 2nd – 4th
Posted on: February 2, 2018
– Tuesday, we noted OU stopped by to see 2019 Millwood (OKC) RB Marcus Major Jr. and that an offer might be coming. One source even told me, "He is a no-brainer. His film says it all."
That was evident Tuesday evening when Lincoln Riley spoke with Major and his father, Marcus Sr, while Riley was hopping on a plane for Houston. I caught up with Marcus, who said he was so excited he was shaking while he was tweeting out his Oklahoma offer.
I want to say I am excited and blessed to have received an Division 1 offer from The University Of Oklahoma #BoomerSooner⭕️??#NewWave19#RBU pic.twitter.com/5is2aKOnkv

— MDMJ24 (@Md24jr) January 31, 2018
I spoke with Marcus' coach and recruiting coordinator, Nick Henderson, Tuesday evening about Marcus' recruitment. Coach Henderson told me something that really puts Major's potential in perspective, saying, "Marcus only had 100 carries last year and ran well over 1000 yards, but that isn't the crazy part. The crazy part is that his junior year was the first time Marcus ever played the running back position. Up to that point, he was with me at wideouts."
Henderson went on to say, "We became short at the running back position his sophomore year. So, we moved him there. He has the feet and I watched him some more during the off season continue to get better feet. We started back up practicing and I told Marcus to get out of my line and go to running back."
Henderson said Marcus was confused, but made sure he knew Millwood was loaded at wide receiver position and he would be better fit at running back because he has such good hands to go with his feet, speed and power. Those assets make Major a very good fit for OU and their offensive scheme.
The fit and talent led OU to the offer. But even with OU being a running back pipeline to the NFL, they are not a forgone conclusion to land the star 2019 RB.
When I spoke with Major, he stated, "Bama is my dream school. My grandma is from Alabama and still lives there. So, I grew up watching them and always hearing about them from her."
Oklahoma is still really high on his list; according to Coach Henderson, "I think OU will be in his top three the whole way."
For right now, OU is just trying to get Major back on campus following his offer. Major says that he is looking to go to Arkansas on the 24th of February, but that Iowa State and OU are visits he will talk about with his dad.
Oklahoma really doubled down on Major Tuesday with OU running back coach Jay Boulware stopping by Millwood in the afternoon leading up to his offer from Riley. I'd surmise that Riley will be by Millwood soon as well.
Don't expect Major to be in a rush to make a decision anytime soon, but Oklahoma will work to land the OKpreps star and I'd expect plenty of push to have him visit for the spring game.
With the offer, the question became "how many RBs is OU taking in 2019?" I spoke with a source and was told, "We won't get 3 elite guys, and that is what Spiller, Sanders, and Major are, so two is the likely outcome." The source told me Riley visited IMG last week to see the top targets there, specifically Sanders. OU feels good about both Major and Sanders, so it might be a "first come, first serve" at RB in 2019.
Getting a guy like Major, who is quickly becoming a Levi Draper and Brey Walker level instate recruit, is crucial. Expect Riley and company to really work to make Major, the latest OKpreps star, a Sooner.
I spoke with his father, Marcus Sr, Wednesday evening. He spoke very highly of the Oklahoma staff and how they have handled Marcus' recruitment so far. You could tell that this whole thing has caught them by surprise, but they are handling it very well and seem to see it as a major (no pun intended) blessing.
Marcus Sr confirmed what Jr said to me last night; they are expected to visit Arkansas February 24th. I asked Marcus Sr if they are going to the next OU Jr Day and he said, "If coach Boulware and Riley mention it to me, then heck yeah we are." The Majors attended the first OU Jr Day a few weeks ago.
Finally, expect Marcus to announce a decision before his senior year, according to Marcus Sr. With him blowing up on the recruiting trail, they plan on taking their officials, though they remain undecided on where, in April and May. Oklahoma will be in this till the end and you can expect some big time SEC and Big 10 schools to come calling in the very near future. – (Brandon)
– I was able to catch up with 2019 DE T'Vondre Sweat, who was offered Wednesday morning by Coach Thibodeaux at defensive end. T'Vondre goes 6'4″ 260 with another year in high school to play, so it's easy to assume that he'll be much bigger by the time he completely fills out in a few years. T'Vondre is very long framed and plays defensive end in both a 3 man and 4 man front for his high school. He plays a little bit of tight end on offense, and he really loves to hit as you can tell on his film.
When I asked him how he was feeling about the offer he just got from Oklahoma, he replied "Good, real good." He said that OU was definitely in his top two or three, and while he hasn't scheduled a visit yet, he is clearly excited about the offer. He's the kind of player that Oklahoma needs on the edge with length and athleticism. – (JY)
– 2018 OL Tank Jenkins is down to his top 3, per John Garcia of 247.
From @JohnGarcia_Jr, 4-star OL Tank Jenkins down to 3, decision date set. Texas A&M in the middle of it: https://t.co/nyxhVAVSJK

— Brian Perroni (@Perroni247) January 31, 2018
He is visiting Ole Miss this weekend and will announce on signing day. OU feels good about where they stand. – (Ryan)
– The Sooners have been pushing Rice offensive tackle grad transfer, Calvin Anderson, to play his final year with OU the last month. Sooners offensive line coach Bill Bedenbaugh and outside receiver coach Dennis Simmons have visited Anderson on a couple of occasions. One thing working against Oklahoma is the perceived depth that they have on the offensive line.
Wednesday, Lincoln Riley visited Anderson. K had reported, on the Texas site, that Anderson told him it was down to Texas and Michigan, with Auburn the third school, right behind them. That was before the Lincoln Riley visit.
Today was an incredibly productive day! These outstanding coaches gave me further clarity on just what they each have to offer, and I'm excited to be choosing from such an excellent selection of programs. I am one step closer to finding my 2018 season home! pic.twitter.com/1XDZ3znH8W

— Calvin Anderson (@THE_CONDA25) February 1, 2018
Things changed, as they most always do in recruiting, however, and Riley really made an impression on Anderson: so much so that he has decided to re-think some things, saying, "I was down to Texas and Michigan really, but Coach Riley really explained some things and I loved what I heard about OU."
Anderson went on to say, "Coach Riley made sure I knew that they were staying pat at the LT position and I was their guy and they would wait on me." That seemed to resonate with Anderson, who also wants to get his masters in business, so much that he is now thinking about taking an official to OU. That wasn't the case just a few hours before Riley had his in-home with him.
Anderson will tell you that there is more to his recruitment than just playing time, though that is obviously a major priority. When Riley visited, Anderson said he could tell the age gap wasn't very much between them. "Coach Riley is very relatable. He understands what is like to be in my shoes and be my age because he was there a short time ago. He just gets it."
We will await a final decision on whether he will make his way to Norman for an official visit before he makes a final decision. – (Brandon)
– I was doing a little digging to see how off-season training was going for OU. We previously noted that the team did testing. Here are a few more notes:
*Kenneth Murray is weighing over 240 lbs and ran a 4.50.
*Was also told that Levi Draper ran a really good time. Source I spoke with couldn't remember the time exactly, but said, "Draper is coming along really well. I can't remember his time exactly, but he is up to around 240 and has looked impressive and had a good time when tested."
*Another name that was brought up was Addison Gumbs. Gumbs is putting on some really good weight and the edge rusher tested off the charts with his 40 time coming in at 4.57.
*I asked if OU felt like they are getting the athletes to make a big difference and was told, "OU really is far more athletic on defense and has the athletic ability at crucial positions to really improve. Just has to come together top to bottom."
*Tre Brown was another player that my source raved about,"Tre Brown is just a freak. Nothing more to say. He ran a 4.29 when he was timed in the 40." He and Tre Norwood (who ran sub 4.4) can flat out move. Motley ran sub 4.5 as well, so speed on the back end of the defense isn't going to be an issue.
*Lastly, Bookie put in a good time in initial testing. Was told he only ran the 40 once due to "lower leg injury" but ran a sub 4.5. That will surprise some that have seen Bookie play. He is a playmaker that doesn't look to be the fastest, but that perception is now put to rest with his 40 time in the initial testing.
All that to say, training seems to be going well. – (Brandon)
– A name moving forward for ya'll to know and keep your eye on is 2019 OLB/DE Sulaiman Kpaka out of Grand Prairie HS in Grand Prairie, TX. Currently stands at 6'3″ & 230-pounds he says. Holds offers so far from Kansas and Purdue but expect that to change real soon. Kpaka let me know he was born in Sierra Leone and moved to the United States when he was really young. Then moved to the DFW area in the last 3-4 years.
Before I get into the film to give you an idea of the type of athlete Kpaka is, he let me know today he is currently in track throwing the shot & discus. But on top of that he is apart of the 4 x 100 and 4 x 400 meter relay teams. Yeah, at 6'3″ & 230. Everything is going really well for him in the classroom as he says he has a 3.4 GPA currently which he expects to be even higher soon. In the weight room he has been putting in work as well where he holds the school record with a 285-pound power clean, over 500-pound deadlift and squats over 400-pounds already. Was also able to find some testing numbers from the Rivals camp he participated in last year as a sophomore where he ran a 4.19 shuttle which is really impressive and tells you he can change directions quickly.
Programs like SMU, TCU, Texas Tech, Tulsa and Wyoming among others have been in touch and by to see him recently. He did let me know Baylor and UCLA were two teams he had pulled for growing up but does not have a favorite school by any means at this time. Oklahoma is a program he said he would definitely be interested in should they decide to get in contact with him in the future. His exact comment was, 'Oh yeah definitely (interested in) Oklahoma, Boomer Sooner.'
On film, you see a long framed kid with advanced hand usage at this stage keeping his hands inside and using his length creating extension to control and keep OL off of his body. But not only does he know how to use his hands but they are also HEAVY. See him rag doll OL at times. Asked him where he has learned to use his hands the way he does and he said from his position coach but also studies a lot of videos on his own (which is impressive to hear and tells you he wants to get better). Love how athletic he is and shows impressive feet/balance fighting off cut blocks. Lining up as a 3-tech his length & quickness off the ball allows him to close space so quickly that its too much for interior OL too handle. See him flash ability to bend the corner and has the closing speed to wreak havoc off the edge. From what I see on film, I see an OLB/Stand up edge rusher at the next level. Has plenty of room on his frame to add weight and in the last year has put on almost 20-pounds already. Expect his recruitment to really take off soon or during the spring. – (Alex)
– I spoke with a source and was told that Oklahoma has already completely filled up the 18 spots they have chosen to allocate for official visitors to this year's Spring Game. I can tell you there will be some very high profile kids visiting and we will work on that list as time draws closer. – (Brandon)
– I spoke to a source around Loganville, GA (Grayson HS) and was told that 2019 OT Wanya Morris is expected to visit Oklahoma on April 6th to 8th for his official visit. The source told me that Morris "absolutely loves OU" and his relationship with Bill Bedenbaugh is very strong. Morris is one of the top offensive lineman in the nation and would be a huge pull by Bedenbaugh if he were to commit to OU. OU is expected by to see the loaded 2019 Grayson HS stars on Friday. Oklahoma has interest in several of Grayson's players. Names brought up were, as noted above, Wanya Morris and also Kenyatta Watson. – (Brandon)
-Oklahoma will also be seeing 2019 Archer HS safety target Jalyn Phillips. Oklahoma is very, very high on Phillips' list and he will taking an official for the spring game on April 13-15. One source told me, "OU should feel very good where they stand with Phillips because they are the school he has loved from day one". Another source said, "they like where they stand on Phillips and a few other east coast DBs in the 2019 class." – (Brandon)