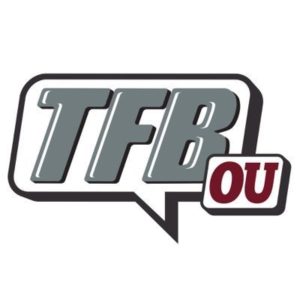 Open Post | Weekend, February 24th – 26th
Posted on: February 24, 2023
DT's Top 25 in '24 in Texas
– Darius Terrell – Posted on: February 21, 2023
DT's Top 25 in 2024
1. WR Micah Hudson 5'11 170 Lake Belton HS
Offers from: Everyone has offered.
Breakdown: Hudson is a Garrett Wilson clone, except that I believe that Hudson may be even more dynamic with the football in his hands. A high character kid and tireless worker, the sky is the limit for this young man. National top 10 type of talent.
Video: Hudson Tape
2. QB DJ Lagway 6'2 215 Willis HS
Offers from: Committed to Florida
Breakdown: Lagway is very similar to recent Florida QB Anthony Richardson and has a similar type of upside as a future 1st Round pick. Lagway can get the job done on the ground, but he is also capable of making every throw. Huge get for the Gators.
Video: Lagway Tape
3. EDGE Colin Simmons 6'3 225 Duncanville HS
Offers from: Everyone.
Breakdown: Simmons is a chiseled 6'3 with the desired length that scouts look for as well. Is capable of winning with both speed and power at the HS level. Projects best as a stand-up EDGE but is good enough to play in any scheme. Simmons strikes me as a kid that wants to stay close to home, if possible. Oklahoma is looking to remain a consistent presence in Simmons' recruitment right now.
Video: Simmons Tape
4. DB Corian Gipson 6'1 175 Lancaster HS
Offers from: Everyone.
Breakdown: Gipson is the prototype for the modern Cornerback prospect. He's tall, long, and possesses the hips to stick at outside. Gipson is fast and he has ball skills. He's easily the top Defensive Back prospect for me right now in Texas.
Video: Gipson Tape
5. DL Nigel Smith 6'5 260 Melissa HS
Offers from: Everyone.
Breakdown: Smith is a scheme-versatile big man that has a premium skillset at a premium position. He is a national recruit that is going to take his time with the process. Oklahoma is in the thick of it.
Video: Smith Tape
6. ATH Terry Bussey 5'10 170 Timpson HS
Offers from: Alabama, Oklahoma, TCU, Texas, LSU, Oregon, Texas A&M, Baylor
Breakdown: Pound for pound he may be the best player in the entire state. Profiles as an impact player on either side of the Football with his athleticism and instincts.
Video: Bussey Tape
7. DB Kobe Black 6'0 185 Waco Connally HS
Offers from: Alabama, Georgia, Clorado, USC, Texas A&M, Texas, Oklahoma, LSU, Florida, Miami, Ohio State
Breakdown: Black has strong football bloodlines and already has prototypical size as a Junior in high school. This is a big-time athlete that has more experience on the Offensive side of the ball than he does on Defense at this stage of his career. From a projection standpoint, he has as high of a ceiling as any prospect in the class. Elite traits.
Video: Black Tape
8. LB Payton Pierce 6'1 220 Lovejoy HS
Offers From: Arkansas, Oklahoma, Texas, Notre Dame, Michigan, Texas Tech, LSU, Oregon
Breakdown: Pierce is a missile as a tackler that is a 3-down Linebacker due to his athleticism and feel in coverage. Pierce has battled some injuries lately, but when healthy he is the best LB in the class. OU is in a strong position here.
Video: Pierce vs. North Crowley
9. RB Taylor Tatum 5'11 190 Longview HS
Offers from: Alabama, Georgia, Auburn, Ohio State, Oklahoma, Michigan, Texas, Texas A&M, USC, Tennessee
Breakdown: Tatum is a natural ball carrier and comes from a powerhouse program in East Texas. He is a complete Back that reminds me of a faster version of Keaontay Ingram.
Video: Tatum Tape
10. DL Dealyn Evans 6'4 260 Longview Pine Tree HS
Offers from: Committed to Texas A&M
Breakdown: The Aggies identified and won this one over before anyone else really had a chance. Evans profiles as a scheme versatile DL (4-Man DT, 3-Man DE) big man that can contribute early on in his collegiate career.
Video: Evans Tape
11. EDGE Zina Umeozulu 6'4.5 230 Allen HS
Offers from: Alabama, Miami, Michigan, LSU, Texas, Oklahoma, USC, Oregon
Breakdown: Umeozulu is the protoype 4-3 DE prospect with his Condor-like wingspan and frame that will easily hold 265lbs+ when he's done growing. It certainly doesn't hurt Texas that they have his older brother on the roster, but this one isn't a slam dunk either. OU will host him this spring.
Video: Umeozulu vs. Arlington Martin HS
12. RB James Peoples 5'10 190 San Antonio Veterans Memorial HS
Offers from: Texas, Oklahoma, Ohio State, TCU, Texas A&M, Alabama, Baylor
Breakdown: Peoples has some of the best balance in the country and he's a natural with his vision. He runs with a passion and also profiles as a guy that can contribute in the passing game as well. Complete Back.
Video: Peoples Tape
13. LB Maurice Williams Jr. 6'1 210 Shadow Creek HS
Offers from: Everyone.
Breakdown: Williams burst onto the scene as a Sophomore and was considered one of the top Safety prospects nationally despite his youth. He has begun to outgrow the Safety position and now profiles as a modern 3-Down Linebacker that excels in space. A violent tackler, Williams reminds me a lot of Shaq Thompson.
Video: Williams Tape
14. ATH Aeryn Hampton 5'10 170 Daingerfield HS
Offers from: Everyone.
Breakdown: Hampton is dynamite on the football field. He's been busy off of it as well, with commitments and decommitments from both Baylor and Texas, respectively. While I believe that he best profiles at Defensive Back, I have a sneaky suspicion that the kid may prefer playing Offense.
Video: Hampton Tape
15. WR Ernest Campbell 5'8 145 Refugio HS
Offers from: Kansas, Houston, Louisville, Colorado, Baylor
Breakdown: Campbell has the most electrifying highlight tape in the class. The reigning class 2A 100M champion (10.32), Campbell is more than just a speed demon on the field. He has phenomenal start and stop ability to go along with a surprising comfort level snatching the football out of the air. He is currently under recruited. I don't know if I've really seen anything quite like him in my near decade of doing this.
Video: Campbell Tape
16. DB Xavier Filsaime 6'1 175 McKinney HS
Offers from: Florida St, Oregon, Arizona St, LSU, Notre Dame, Oklahoma, Florida, USC
Breakdown: There is a lot of projection here as Filsaime has spent the majority of his career focusing on playing Wide Receiver. He is twitchy, with shocking play strength and willingness to tackle. He has the athleticism to cover major ground at Safety and has the size to match up with Tight Ends.
Video: Filsaime Tape
17. LB Justin Williams 6'2 205 Conroe Oak Ridge HS
Offers from: TCU, Auburn, Oregon, Texas, Texas A&M, USC, Colorado
Breakdown: Williams is probably too low right now but I want to see him in person. On tape he shows all of the traits of being among the best in the country this year. I just need to verify size.
Video: Williams Tape
18. OT Michael Uini 6'7 280 Copperas Cove HS
Offers from: Everyone.
Breakdown: Uini looks the part of a future 12-year NFL veteran Left Tackle and he's only a Junior in high school. He is still a work in progress, but all of the tools are present for a potential 5-Star Offensive Line prospect.
Video: Uini Tape
19. RB Caden Durham 5'9 180 Duncanville HS
Offers from: Miami, Oklahoma, LSU, Alabama, Colorado, Oregon, Ole Miss
Breakdown: Durham is one of the fastest players in the state and he plays for one of the biggest names in the country. He is thickly built despite his listed size and he runs with more power than you might expect. Biggest home run threat at the RB position in this year's class. Could be a RRS battle at the end if both schools push.
Video: Durham Tape
20. WR Zion Kearney 6'2 190 Fort Bend Hightower HS
Offers from: Everyone.
Breakdown: Kearney is in the Cordale Russell mold from an athletic and physical standpoint. High ceiling, lower floor type of prospect that could be a major contributor at the collegiate level if he finds himself in the right situation. OU in his top 6 and pushing hard.
Video: Kearney Tape
21. EDGE/OLB Jermy Jackson Jr. 6'2.5 200 Waxahachie HS
Offers from: Boston College, UTSA, Texas Tech, Houston, SMU, Texas St, North Texas
Breakdown: Jackson is currently under recruited, but he is an easy candidate to highlight as a kid that could have a major Spring from an offer influx standpoint. Jackson is long and bendy, with the best ball get-off and first step in the class. He is a tweener from a size standpoint, which is the only current knock on his game.
Video: Jackson Tape
22. RB Johann Cardenas 6'0 210 Houston St. Thomas HS
Offers from: Committed to Texas Tech
Breakdown: Cardenas is a freak athlete who combines power and a low center of gravity with legitimate track speed. He's a multisport athlete that dominates at his private school level like an elite athlete should.
Video: Cardenas Tape
23. TE Jewlyen Roberts 6'5 230 Richardson Pearce HS
Offers from: Texas Tech, Tulane, UTSA, Lousiana Tech, UNLV
Breakdown: I'm ahead of the curve here on Roberts. I got to see him in person live a few weeks ago and came away extremely impressed. He's completely underutilized at his high school and is a kid that will blow up if he attends the right camp. He's the top Tight End talent in this in-state crop.
Video: Roberts Clip
24. CB Ashton McShane 6'0 170 McKinney HS
Offers from: Colorado St, Arkansas St, North Texas
Breakdown: McShane plays for a loaded high school squad and I'm surprised that his recruitment hasn't taken off yet. Twitchy athlete with the desired hips and playmaking ability for the position. He's a high major prospect to these eyes.
Video: McShane Tape
25. DB DJ Johnson 6'1 180 Arlington Martin HS
Offers from: Colorado St
Breakdown: Johnson recently transferred to Martin from Fort Worth All Saints. The jump in competition and exposure is going to be big for him. He's a long, rangy DB with big time ball skills. I'm going to be very interested to see him hopefully in a camp setting this Spring. He pops on tape.
Video: Johnson Tape
Next Up:
Lovejoy WR Parker Livingstone
Brownsboro WR Gekyle Baker
Jasper LB TyAnthony Smith
Silsbee ATH Drelon Miller
Beckville RB J'koby Williams
Aledo DB Chris Johnson
Aledo ATH Jaden Allen
Clear Lake WR Hunter Moddon
Duncanville S KD Dotson
Frisco Emerson QB Micheal Hawkins Jr.
Klein Forest WR Jelani Watkins
Midland Lee QB Marcos Davila
---
Michael Hawkins | Sourced Update
– Super K – Posted on: February 21, 2023
A couple sourced notes here on Sooners 2024 QB target, Michael Hawkins.
***Was told that he is expected to be back on TCU's campus in March.
***Does continue to sound like with the addition of Briles, TCU will be a formidable opponent in this one.
***The Sooners do have a good problem in that they have a highly talented freshman QB on campus. That favors TCU. Despite the fact that they have a committed QB in this class, I'm told Hawkins is Briles's guy.
***The Sooners are covering their bases so they won't get caught off guard regardless of the decision here.
***If I had to put a trending pick in here, I'd give TCU the slight edge.
---
Preview | Cheetah Room 2023
– Charlie S – Posted on: February 22, 2023
Continuing on the individual room previews for the Sooners 2023 season and it's time to check in with the Cheetah room.
You can find the Linebacker Preview HERE.
You can find the Quarterback Preview HERE.
You can find the RunningBack Preview HERE.
You can find the Cornerback Preview HERE.
You can find the Tight End Preview HERE.
You can find the EDGE Preview HERE.
You can find the Offensive Line Preview HERE.
---
During the 2022 football season, the Sooners defense was on the field for 1,070 snaps.
DaShaun White played the Cheetah position in Venables's defense and was on the field for 954 of those snaps (89%). If it weren't for a targeting penalty that he incurred in the first half against Nebraska, he likely would have come close to tying or surpassing Danny Stutsman for the team lead in snaps played (992).
DaShaun White had a good year for OU. He absolutely had the most impactful season of his five years at OU. In 2022 White recorded 90 tackles, 2 sacks, and 2 interceptions. His previous high in tackles was 61 and he had a total of 3.5 sacks and no interceptions combined coming into the 2022 season.
The most eye-opening part of the equation was that he wasn't supposed to be the Cheetah, at least in most people's opinion, before the year began.
The Cheetah position, when you strip it down to the bones, is supposed to be a combination of the nickel corner and the strongside linebacker. It is by nature a 'Hybrid' position.
The Cheetah needs to have the ability to play coverage while, at the same time, they need to be physical enough to get in the box and be efficient in their tackling and fits. It is a position that requires a lot of versatility.
In the spring of 2022, most of the names that were being thrown around for the position were Justin Broiles, Trey Morrison, Justin Harrington, Jaren Kanak and even Key Lawrence. To be honest, prior to the spring, White was not even under most peoples (including my own) consideration for the spot.
Then, in spring, we started hearing about White getting a look there along with the other guys I mentioned as well as additional players who were getting some looks there.
It really wasn't until fall camp that White became the defacto Cheetah. During the season, Harrington got a few snaps early in relief of White and Kanak played the majority of the second half of the Nebraska game there and actually recorded 10 tackles. But for the most part, it was a one man position room as Kanak moved to MIKE shortly after the Nebraska game and Harrington was never seen again following the TCU game.
That brings us to 2023…where apparently everyone is a candidate for the Cheetah.
One name that currently is at the top of the projected depth chart is Indiana transfer Dasan McCullough. McCullough had a good freshman year for Indiana as he recorded 48 tackles, had 4 sacks, and was credited with 3 passes defended. One big difference between McCullough and White is size (and length obviously). White is 6'0 220 while McCullough is 6'5 230.
With McCullough, on paper, you also get an upgrade in speed and twitch. He is a terrific athlete who can move very smoothly and efficiently at his size. Can he cover well enough will be the key for him in my opinion.
So while the top of the pre-spring depth chart seems quite settled, at least initially, there have been a ton of other names thrown into the mix by sources and by Brent Venables himself.
Harrington is the guy most often mentioned as a potential Cheetah behind McCullough. Recently, Venables mentioned that Texas Tech transfer Reggie Pearson and true freshman Peyton Bowen would get looks at Cheetah in the spring.
Following the February signing day, freshman Taylor Heim mentioned that Venables told him he could see him being a Cheetah.
I would not be shocked to hear any number of names in the spring getting looks at Cheetah. Guys like Damond Harmon (S), Kip Lewis (LB), Shane Whitter (LB), and even Jayden Rowe (CB) are names I almost expect to hear as getting cross-trained there. Does Lewis Carter come in as a freshman and start being trained as a Cheetah?
Right now, I truly believe it is McCullough's position to lose. I don't think he will lose it, but I also do not think his backup is anywhere close to being decided.
One thing I can say with confidence right now is that Kanak will not be in the mix initially. Kanak will be given every opportunity to win the MIKE job outright.
The bottom line for me is that for as much as DaShaun White developed last year, he was still limited physically. Dasan McCullough has every measurable advantage over White…imagine if things click with him early and he settles into the Cheetah role? You have to like the potential positive impact and upgrade there.
---
The Latest | 5-Star CB Devin Sanchez Talks Jay Valai, Upcoming Oklahoma Visit
– CJ Vogel – Posted on: February 21, 2023
Perhaps the most talented individual player in attendance this past weekend was 2025 North Shore five star cornerback Devin Sanchez.
A name everyone on the board should be familiar with, Sanchez has grown into one of the most important recruits in the country regardless of class. As the spring months linger, Sanchez has begun prioritizing his upcoming visit schedule, as well working on further current relationships.
"I am trying to grow a relationship with everybody I can talk to," Sanchez said. "Those main colleges I am talking to right now, my main thing is to build relationships. I feel like if I don't have a good relationship with the coach, I don't think I can see myself at that school."
Oklahoma cornerback coach Jay Valai has been consistently named one of the more impactful coaches in this recruitment and Sanchez is already prioritizing their relationship.
"Him just sitting down and talking to me, not just about the football part," Sanchez said about what makes Valai stand out. "We can just sit down and talk about the family and grades, school, how it is. I feel like that is a good relationship I can have."
Sanchez said he is able to get deep into conversations with Valai and that is something he appreciates their relationship.
The next big Junior Day in Norman will be March 25 and Sanchez said he plans on making the trip up north to visit campus for the busy event day.
Of course the move to the SEC move in summer of 2024 ensures that every snap Sanchez would play at Oklahoma would be in the top conference in the country which is a needle mover for him.
Sanchez said he has always wanted to be a part of the Red River Shootout as well. Though he has never been, he mentioned watching it as a kid and thinking it would be a fun game to be a part of in part due to the atmosphere.
"I would like to be a part of that Red River Shootout game," Sanchez said about the Red River Shootout every October. "I haven't been, but I know it's a good game and it's hot out there watching good football. I can see myself at either one of those schools."
Ohio State, LSU, Alabama and Texas were schools Sanchez mentioned he may visit this spring.
Sanchez says he will have a top ten by the beginning of the season, a top five at the conclusion of his junior season and then a commitment prior to his senior season beginning as well. Has the whole timeline planned out.
---
Looking At Expectations Based on Schedule
– Charlie S – Posted on: February 23, 2023
Let's perform an initial dissection of the Sooners 2023 schedule this morning, shall we?
September 2nd – Arkansas State – 2022: 3-9 – Sunbelt – G5
September 9th – SMU – 2022: 7-6 – AAC – G5
September 16th – @ Tulsa – 2022: 5-7 – AAC – G5
September 23rd – @ Cincinnati – 2022: 9-4 – AAC – G5
September 30th – Iowa State – 2022: 4-8 – Big 12
October 7th – Texas – 2022: 8-5 – Big 12
October 21st – UCF – 2022: 9-5 – AAC – G5
October 28th – @ Kansas – 2022: 6-7 – Big 12
November 4th – @ OkState – 2022: 7-6 – Big 12
November 11th – West Virginia – 2022: 5-7 – Big 12
November 18th – @ BYU – 2022: 8-5 – Independent/G5
November 24th – TCU – 2022: 13-2 – Big 12
First thing that comes into focus is the unbelievable fact that six, exactly half of the schedule, will be played against teams that were mid-majors (G5) just one season ago.
That will be six games, right off the rip, that OU should have an incredibly large talent advantage over.
Arkansas State, SMU, Tulsa, Cincinnati, UCF, and BYU are all programs that OU should be able to defeat with their second string units if you are basing it on recruiting talent alone. We know that OU didn't win the games they were supposed to win on talent alone last year, so 'should' is a key word.
When you look at the Big 12 opponents, only two teams had a regular season record that was above .500 in 2022…Texas and TCU.
Only one team on the entire schedule won double digit games last season and that would be TCU.
OU won six games last year. They were 6-7 and had five losses in one-score games, the last four of which came by a field goal.
In any other year, heading into the season and looking at this schedule, I would pencil OU in for double digit wins at the very least.
Right now, I cannot do that. I cannot even say with certainty that they will beat SMU. I'm serious when I say that. I mean, I think they will, but would I bet any amount of money on it after what we saw last year? No.
That doesn't mean there won't reason for optimism, and we will talk about that down the road, but this schedule should absolutely DEMAND and REQUIRE nothing less than 10 wins during the regular season. My issue is…'22 has scarred me and it is easier for me to see a couple of previously unfathomable losses before I can see ten wins.
It is not a strong schedule and it is not a pretty schedule. It is a schedule that demands and requires a blue blood football program to run through it like a hot knife through butter.
What are your expectations?
What are the expectations of the administration?
What are the expectations of the people who keep the money flowing into OU?
---
Preview | Wide Receiver Room 2023
– Charlie S – Posted on: February 23, 2023
Continuing on the individual room previews for the Sooners 2023 season and it's time to check in with the Wide Receiver room.
You can find the Linebacker Preview HERE.
You can find the Quarterback Preview HERE.
You can find the RunningBack Preview HERE.
You can find the Cornerback Preview HERE.
You can find the Tight End Preview HERE.
You can find the EDGE Preview HERE.
You can find the Offensive Line Preview HERE.
You can find the Cheetah Preview HERE.
---
The Sooners will roll into the '23 season with their fourth Wide Receiver coach in the last 14 months in charge of the troops.
OU hired Emmett Jones away from Texas Tech to take over for interim WR coach L'Damian Washington who took over for Cale Gundy who resigned after being named the WR coach following Dennis Simmons departure to the west coast in the middle of the night following the '21 season.
Emmett Jones is a damn good wide receiver coach.
Emmett Jones has his work cut out for him with a room that has talent, but has been underperforming for the past 3-4 years. The 2022 season was no different. The wide receiver room was the room that performed at the lowest level of the OU offense aside from the backup quarterback spot in '22.
Last season, the OU offense ran 1,019 plays. Three players played more than 50% of the snaps.
Mavin Mims, who has declared for the NFL draft, played 804 snaps (80%).
Jalil Farooq returns for OU and he played 700 snaps (69%).
Drake Stoops who will also be back for OU played 684 snaps (67%).
After those three receivers, who obviously played the bulk of the snaps when it mattered, you had several others make cameo appearances.
Theo Wease, who has transferred to Missouri, played 366 snaps (36%).
LV Bunkley Shelton, who will be back, played 133 snaps.
Jayden Gibson, who returns, played 92 snaps.
Gavin Freeman who was awarded a scholarship and returns played 66 snaps.
JJ Hester who will be back took 54 snaps.
Nic Anderson who will be back took 23 snaps.
Trevon West, who is in the portal, took 12 snaps.
The 2023 room will obviously look a lot different from top to bottom. Gone is L'Damian Washington who was in charge of the room and in comes Emmett Jones. Gone is Marvin Mims who was the dominant wide receiver and the question is, who will step up and take his place?
Right now, this is what the room will look like (Scholarship players):
Jayden Gibson – Sophomore
Jalil Farooq – Junior
Nic Anderson – RS Freshman
LV Bunkley Shelton – RS Junior
Drake Stoops – RS Super Senior
JJ Hester – RS Junior
Gavin Freeman – Sophomore*
Major Melson – RS Junior*
DJ Graham – Senior
Andrel Anthony – Junior (Michigan Transfer)
Jaquaize Pettaway – Freshman
Keyon Brown – Freshman
(* denotes some type of scholarship, still not sure the nature of such)
Marvin Mims had a very good statistical year for Oklahoma in 2022. He was the guy that Gabriel targeted the most and his stat line showed it. Mims had 54 catches for 1,083 yards which was good for 20.1 yards per catch with a long reception of 77 yards and 6 touchdowns. Mims was targeted 87 times and had 54 receptions and was charged with 4 drops. He's gone.
Farooq hauled in 37 catches for 466 yards and 5 touchdowns. He was targeted 67 times and was charged with 7 drops. He's back.
Stoops had 39 catches for 393 yards and 3 touchdowns. He was targeted 60 times and charged with 2 drops. He's back.
Now…those are the PFF numbers, when it comes to drops…we know there were more. We also know, from watching with our own eyes, that the OU wide receivers did not inspire shock and awe with their ability to make contested catches. That facet of the game was almost nonexistent.
Outside of Farooq and Stoops, the '23 wide receiver room is pretty much a blank canvas. I think it is safe to say that Farooq and Stoops will be starters for snap one of game one.
Farooq is a guy OU fans are counting on to be WR1 right now. That's a pretty safe assumption, in my opinion, that he will be the initial WR1 at the start of the year and I expect him to be targeted frequently. Farooq is very good in space and is a threat with the ball in his hands.
Stoops is regarded as 'steady Eddie'. He is a guy that finds the open space and is generally very good with his hands and comes up with the clutch catches to move the chains.
Then you get to the rest of the guys. We are hearing things about Anthony being a speed threat and there is some real buzz around what he can provide the offense.
You all heard the rave reviews about Gibson and Anderson throughout last year and we are hearing much of the same about them still. While people were raving about their abilities, they never showed up on game day and whether that was their fault or the coaching rotation, we will find out this year. Yes, Anderson was held down by lingering injury issues, but Gibson suited up every game and played special teams. He just never got many opportunities on offense.
DJ Graham is a complete unknown as a receiver at the collegiate level.
LV and JJ likely didn't have the limited opportunities they received in mind last year when they transferred to OU. Does that change this year with a new position coach?
The freshman both have very high ceilings and the physical skills to make an immediate impact. They won't arrive until June, but I would expect them to make their presence felt once they get on campus.
Like I said…it's pretty much a blank canvas.
My biggest question heading into the '23 season is…will we see more than three guys on the field when it matters? Last year you had the three guys who played 70% of the snaps. You can bet those snaps were taken during the portions of the game when they were being decided.
Was the limited rotation a product of a young and inexperienced coach relying on what he felt comfortable with?
Was the limited rotation based on how the wide receivers were performing in practice? If that is the case, everyone who covers OU must need new sources as Gibson and Anderson were drawing universal rave reviews.
Was the limited rotation based on trying to get your guy (Mims) drafted?
Whatever the reason was, it didn't pass the smell test then and it still doesn't pass the smell test now.
I mean you had Mims, Farooq, and Stoops all out there making costly drops and missing some key blocks at times. No, I am not bashing them, but I am trying to figure out why a guy like Gibson gets run early in the year and drops a couple balls and then is never heard from again while the established guys do the same thing. Didn't make sense then and doesn't make sense now. At least Anderson got a redshirt out of the deal, Gibson was not as fortunate and that looks like a wasted year.
There is potential there for the Sooners to have a nice wide receiver corps. I truly believe guys like Anderson/Gibson/Anthony/Hester have value and can make an impact on the game.
I believe Pettaway and Brown can use their speed to open things up offensively for OU if they are given the chance.
I think Jalil Farooq could be 'THAT' guy at the end of the day, but right now, he has to become more reliable in catching the football before trying to make guys miss.
Can Dillon Gabriel get to the point where he throws some of these guys open which will make life easier on them?
I am very interested to see and hear the progress these guys make under Emmett Jones as the season approaches.
I also would not be shocked to see OU pick up another transfer when the portal reopens later this spring.
Right now, there is not a lot of known commodities in this room. It is all about potential. Hopefully having an established WR coach will help the Sooners tap some of that potential and turn it into production.