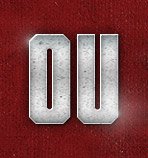 Open Post | Weekend, February 23rd – 25th
Posted on: February 23, 2018
– I went out to a training session to see 2019 Sooners DL commit, Kori Roberson. We'll have more video coming. Below are my notes…
#Sooners recent commit, 2019 DL Kori Roberson (@lil_kojo9) is 6'3+, 270 lbs, & moves like this! Puts a ton of force into the earth when he runs. He's the type of DL you need to counter the proliferation of mobile QBs. pic.twitter.com/QNa39nGpDI

— Super K (@SuperK_TFB) February 21, 2018
*As I said in the tweet above, Roberson is a true 6'3. He's probably about an inch taller than Stripling. If Stripling is 6'2 and 1/4 (which is about where I think he is), Roberson is a little over 6'3. I'm not sure Roberson is done growing by the way. His mom is probably around 6'0 herself and Roberson is only 16.
*Roberson weighs 272 lbs right now. It's hard to imagine him not hitting 290 – 300 lbs in college. He's still thin. He's not the widest guy but he's got length to him and plenty of room to add weight.
*It's not hard to see in the video above how well Roberson moves. He shakes the earth when he puts his foot in the ground. Watching him move in various directions was impressive. He's obviously not used to opening up and running but when he did I saw that the natural bend and flexibility is there to do it.
*He sinks his hips effortlessly and because of that natural power, when he drives off his off foot, he's able to get moving in the direction he wants to go, very quickly.
*Watch him dip his shoulder.
*He's a high effort young man. He goes 100% the whole time. You see his motor on his high school film and you see it in person.
*Going back to build, he really is built like a defensive end but has the frame to carry the weight of a defensive tackle. Heavy hands as well. Very versatile all the way down to the way he's put together.
*As I said in the tweet above, Roberson is the guy you want to handle all these running quarterbacks.
*I can tell you that in person, I love the way Stripling moves but Roberson probably moves a bit better right now.
Recruiting…
*I did speak to Roberson's mother for quite some time (great family!) and they absolutely loved the OU visit. Roberson's mom actually said she's so comfortable with Thibs that, "it's like giving my son over to my little brother to coach"
*It sounds like they are done with recruiting. I think they know (and they're probably right) that more offers are coming. Tennessee offered earlier this week. Texas A&M obviously has a strong presence in the Manvel area so they'd be the only school to watch. They visited Texas on Sunday and it doesn't sound like the family took to the vibe there too much.
*Mother raved about the comfort they felt at OU on every level. A lot of people I talked to this week have said that. Roberson's mother said, from the coaching staff, to the academic advisors to the S&C staff, it makes families feel comfortable entrusting their kids to the program.
*One last note, Roberson's mother did say that they are researching the possibility of Roberson being an early enrollee. That's in the early stages though. – (Super K)
– As you all know, one of the top 2019 offensive linemen in the country, Kenyon Green (Humble, TX), recently visited Oklahoma for the Sooners second junior day.
I spoke with Henry Green, the father of Kenyon Green, about the visit.
For Kenyon and his family, this was the first visit to Oklahoma and when I spoke to Henry before the trip he said, "This is our first trip to OU and we are extremely excited. And let me tell you who we're coming with. It's me, his mom, Kenyon, his sister, my cousin and his wife, Kenyon's grandparents and we are very very excited".
The Sooners were high on the Green's list going into the visit. So, the hope was that they would be able to solidify themselves within the group of top schools.
"When we first got there they rolled out the red carpet. They had speakers lined up and they announced Kenyon's name out loud…they wanted us to enjoy ourselves and we did".
Green's father continued, "The place was very comfortable. Kenyon felt like it was a place he is considering. He wasn't going to just jump on it (a commitment) but it's a place he's definitely considering".
After the OU basketball game, the families received the tour of the facilities, met academic advisors, and met the S&C staff. It was new S&C coach, Bennie Wylie who seems to have made an impression on Henry. Henry is a former football player himself who knows the game well and has long trained Kenyon. So, his thoughts on Wylie are important.
"[Coach Wylie] told the whole group, 'if you're not willing to work this ain't the school for you'. And he said, 'I can tell a couple y'all that can leave now cause if you give me a bad vibe you aren't going to be able to handle what we're doing here'. That's the tone he set right there. If you're ready to get it, let's get it. Bennie was one of the best parts of the visit…I can tell it's going to be intense".
And that's what Henry wants for his son.
In terms of the message that the Sooners wanted to convey, "They really want Kenyon to consider OU. They didn't sugar coat nothing. As of this moment they've got Kenyon as a guy they're high on. They've got five to six lineman that'll be gone soon. So, there will be a number of spots coming open and he may be a kid who could come in and compete for a spot".
Overall, Henry said, the visit, "exceeded expectations…campus was simply gorgeous". And it sounds like even Lincoln Riley's office made an impression, "Beautiful office. Man, I never seen nothing like that office". – (Super K)
– Tyler Johnson: I was able to speak with 2019 Conroe, TX Oak Ridge OT Tyler Johnson's Mom to get to know a little bit of their families background and about their recruitment. Tyler's mom was very kind and easy to talk to.
Background
The Johnson family currently resides in Conroe, TX but their family is actually originally from Illinois. Shortly after Tyler was born the family moved to Georgia. They followed that by a move to Maryland, then back to Illinois and ended up back in Georgia, where they lived until Tyler was in the 8th grade which is when they moved to Conroe.
Tyler's size runs in the family. Tyler's mother said Tyler gets his height from his father and grandfather who are both very tall.
One of the things we love to see in an athlete is someone who is well rounded, someone who plays multiple sports and is taking care of their classwork. Success on the field is often tied to success off the field. Tyler is currently in Track & Field where he throws the Shot Put. But he's also is in AP Classes and taking college courses to help get him ready for the next level. He's the type of young man his teachers really enjoy teaching and being around and he's the type of player coaches want to coach.
Eval
Looking at Johnson's build you see an impressive frame with very little, if any, bad weight. He's listed around 315 lbs but can be 325-330 lbs in no time once he hits a college weight room.
The first clip gives you an understanding of the type of prospect you are dealing with as he shows his athleticism getting to the second level. But once he arrives he gets low making initial contact with leverage (even though hands are outside the shoulder pads), brings those hips and it's all she wrote.
He's a powerful young man when he gets leverage and those hips follow.
Flashes quick feet at times on a couple of clips even though his film is heavy run based. The pass pro set at 1:12 shows initial quick feet out of his pass pro and fires his hands inside to control the DE who tries to set him up with an outside stutter -inside move. Getting his hands on him like he did with his length allowed him to stone the inside move but you see his feet stop before he recovers and extends to control the rusher. Once he gets coached up and keeps those feet moving in situations like that kid will be a wall.
Don't see him falling off blocks or letting kids off the hook as he finishes defenders to the ground. Technique wise he is definitely raw but that just makes his potential that much higher to me as on film you are seeing what he can do with just his raw athleticism and power. Again, scary potential once he gets coached up at the next level.
Recruiting
Johnson holds offers from top programs all over the country. Alabama, Georgia, Notre Dame, Oklahoma and Texas are just a small sample of schools on his offer list.
Johnson picked up his Sooners offer back at the beginning of 2017. The OU offer was actually his first big offer, his mom confirmed.
Tyler and his family have been to Norman multiple times already, but were back this past Saturday for the Elite Jr Day. Having already seen everything before I asked Tyler's mother what really stood out to them this go around.
"Speaking with the Strength & Conditioning Coach (Bennie Wylie)," she said. "Along with the (Nutrition) Training Staff as far as just speaking to them about different things like recovery. We already have seen the facilities which are beautiful so those were the main things that really impressed us this go around."
For those that didn't know, offensive line coach, Bill Bedenbaugh is actually from Illinois himself. So, Mrs. Johnson mentioned how they speak about the Bears and their old stomping grounds when they talk. They have also known Lincoln Riley since he was the OC during Bob Stoops tenure so the relationship has been going for a while now.
In terms of the programs recruiting Tyler the hardest currently, Tyler's mother noted, "Oklahoma, Texas, LSU, Georgia and Alabama,". Nick Saban was by his school to see him recently, she added.
Johnson will be heading back to Austin on March 3rd, as they missed the Longhorns Jr Day event due to Tyler and herself getting sick over the weekend. But again, Tyler has been to Norman numerous times already and with Oklahoma being one of the programs recruiting Tyler the hardest and being his first big offer, it's probably safe to say that the Sooners will be in the picture for the long haul. – (Alex)