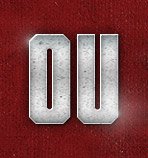 Open Post | Weekend, February 16th – 18th
Posted on: February 16, 2018
– Marcus Stripling: Earlier this week, I had a chance to watch Sooners 2019 DE/DT, Marcus Stripling go through a work out. Here are some thoughts:
*He's a well put together 270 lbs. Broad shoulders, long arms and stands close to 6'3. Plenty of room to add weight and physically isn't even scratching the surface. He's going to be a very well put together 290+ lb defensive lineman.
*In terms of his movement, I was really impressed. Guy is big but he can sink and bend. Everything is fluid when he runs. He changes direction well.
Put it like this. He was working out with DBs and he didn't look out of place. He's so fluid you almost forget you're looking at a guy who is 270 lbs.
*In terms of his demeanor, great kid…sharp, polite. He's one of the newer guys in the training session and he was being pushed pretty hard but took the coaching well and pushed through the workout. Clearly has the work ethic you want.
Recruitment…
*Stripling was planning to take a visit to Oklahoma this weekend but it sounds like the distance was a bit of factor here but he said he will definitely get back up to Norman shortly. I imagine you'll see him in Norman sometime during spring ball which is getting pretty close.
*Instead, Striplings family will take him to Texas this weekend. He recently visited Texas A&M. – (Super K)
– Sooners 2019 Southern Lab (Baton Rouge, LA) RB target, Tyrion Davis, was trying to get down to OU for their junior day this coming weekend. Those plans never came to fruition because Davis has a track meet on the same day as Sooners Jr Day. So, Davis has moved his visit forward and is working to schedule an official with OU.
Davis said that he is set to talk with Riley and the OU staff on Thursday (today) and should have everything scheduled for him to take an official visit. Though Davis is committed to the hometown team, LSU, he has never been shy about his affinity for the Sooners and Crimson Tide of Alabama. Those three schools are notorious for putting out NFL running backs and Davis said that is what makes all three intriguing.
It sounds like Davis will take his to OU this spring. We will keep you updated as he would be huge visitor for the Sooners, who are looking to take two running backs in the 2019 class. – (Brandon)
– Alex and I have written about 2018 Lawrence (KS) OL Jalan Robinson on a few occasions. As Alex reported, Robinson is set to take an official to OU this coming weekend. Robinson reached out to me, the other day, and told me that he would like to have a decision made this coming Monday, February 19th. That's not set in stone, but more of a goal for Robinson.
I asked Robinson what an offer from OU would mean to him and he said, "I have been talking with a lot of schools, but if they (OU) do offer the will move towards the top of my list."
It wouldn't shock me if Oklahoma did pull the trigger on the long and athletic OL. If they do, we will be on Cookie Monster eyes alert. – (Brandon)
– Oklahoma defensive coordinator, Mike Stoops, has made it a point to really recruit the football factory of south Florida very hard.
Last year OU landed Nic Bonitto and Miguel Edwards in 2018 and K'Jakyre Daley and Marquise Brown in 2017. All four are south Florida natives.
There is one school in particular, though, that Stoops and Oklahoma seem to be trying to get a foothold in and that is St Thomas Aquinas HS. In 2018 they landed Bonitto from there and in 2019 they are working on defensive back Jaden Davis, who is taking an official to OU, and in 2020 they are pushing hard for LB Derek Wingo.
I spoke with Wingo and his mother, Carrieann, last night. They talked about what they are looking for in schools. The number one thing is relationships and a family atmosphere on campus and within the program. Mike Stoops has been building a relationship with the staff at STA from some time and it looks to be paying off with the signing of Bonitto and the heavy interest that, both, Davis and Wingo have in Oklahoma.
When I spoke with Wingo he named three schools that he has the best relationships with and they were OU, Ohio State and UGA.  Those three are also Wingo's top three right now.
He is considered one of the top LB in the 2020 class.
Wingo's mother said the family have been FSU fans, but with a daughter going to Alabama right now and Derek not having a relationship with the new staff in Tallahassee that fandom is fading a bit.
The school that Wingo's mother says is recruiting Derek the hardest? Oklahoma… – (Brandon)
– Wingo's teammate, 2019 DB, Jaden Davis says OU is recruiting him the hardest, as well.
Davis has already said he will take an official visit to Oklahoma for the spring game. The connection?
"I have close friends that are going there (to Oklahoma) like Miguel [Edwards] and Nik Bonitto".
Oklahoma is beginning to build a pipeline in south Florida.
This is how OU built a California pipeline, a pipeline that brought them Bookie and Pledger in this latest class.
OU is beginning to do the same in St. Louis and looking to do that in Georgia and North Carolina. These pipelines are building blocks for highly rated recruiting classes.
K and I spoke, last night, about this and how this storyline is intriguing because you are watching the national brand of Oklahoma becoming even larger when they go into SEC and ACC territory and steal some of the top players. That is how you win titles. Look at Alabama, Ohio State and Clemson's rosters. They have players from all over the nation. – (Brandon)
– Sooners recently offered Manvel (TX) DE Kori Roberson Jr. As a matter of fact, Oklahoma offered him on his 17th birthday. Roberson and I spoke recently and he said that he will be visiting for an unofficial visit for OU Jr Day.
Roberson stated that his relationship with Sooners DL coach, Calvin Thibodeaux and LB coach Tim Kish make them a real player in his recruitment, "Coach Thibs is awesome. We have a great relationship."
He says that he has yet to speak with Lincoln Riley, but he hopes to start to get to know him on his visit to OU.
He has two other visits planned with Texas and TCU. We will get a full report on him, shortly. – (Brandon)
– I did reach out to the father of Sooners DB target, Jalen Catalon, about whether they will visit OU this weekend. As you know, Catalon's mother attended OU and the Sooners are in a good spot here. Catalon's father said, "Jalen and I have been to OU for a couple of visits last year and I'll check with him on this weekend's Jr. Day".
Catalon himself said he's still undecided. – (Alex & Super K)
– 2019 | WR Big Board: 2019 is about to begin heating up. So, we'll do a series of posts where we go through the targets by position. We are still getting to know a lot of these players but when we have some insight we will offer it.
When it comes to wide receivers we anticipate the Sooners will take three to four. Here are some early targets…
– Trejan Bridges: A lot of people are pushing for Bridges but he hasn't waivered. I spoke with Bridges and his father recently and they sound very solid to Oklahoma. I wouldn't be surprised if they take a few official visits for fun down the road but again, they sound solid to the Sooners.
– Theo Wease: Wease will be back up on a visit to Oklahoma this weekend. The one-time Sooner commit, has been on campus multiple times. Texas A&M has emerged as a regional threat but the Sooners have the Kyler Murray/Allen tie to Theo.
Interesting note, I spoke to a friend of mine who coaches in the Big 12 and he was talking about some of the TX HS wide receivers. He talked about how some of the wide receivers that emerged as top recruits early on were pretty overrated but he said Theo Wease is a guy who he and the staff he's on believe is the real deal. The hype, he said, is warranted.
– Jadon Haselwood: Brandon has talked extensively about Haselwood (Ellenwood, GA) who is currently committed to UGA. So, you should know by now that Jadon has extensive family ties to Oklahoma and the Sooners. Haselwood's father and grandfather attending OU and are die hard OU fans.
The Sooners feel pretty good about their chances here…and they should.
– Garrett Wilson: Wilson is a bona fide stud. He's the son of a 6'6 former college basketball player. He has two brothers that played FBS football. Despite all the talent in the family, Garrett's father will tell you that Garrett is the special one.
Baker Mayfield apparently saw it as well. Like Mayfield did, Wilson plays for Lake Travis high school. Garrett told us that Baker has been out to the school and thrown some balls to him. In fact, we were told that it was Mayfield who raved about Wilson to the OU staff, comparing him to CeeDee Lamb.
Wilson was raised in Columbus and grew up rooting for the Buckeyes. He lives in Austin. So, he's close to the Texas program. The Sooners are going to get their shot to impress Wilson and his family this weekend. We will know a lot more about whether OU is going to be in this one after the visit.
I will tell you that I don't see Garrett extending his recruitment. He's told me in the past that he's not interested in getting lost in the recruiting process. He will take a visit to Columbus to see the Buckeyes and has also said he will OV there, perhaps in the spring. If he decides to OV to Oklahoma after this weekend's visit, that'll be a good sign for OU.
– Marcus Washington & Isaiah Williams: Washington and Williams are both 2019 ATHs out of Trinity Catholic in St. Louis. Both hold Oklahoma offers and you can except both of them to visit sometime in the next few weeks.
The interim head coach at Trinity, speaks glowingly of both but he really couldn't stop raving about Isaiah Williams. When Alabama recruits a 5'10 ATH/WR, you can believe he's got some exceptional skill and twitch.
Again, we'll know more after their visit but when I saw Williams a few weeks back he told me he would definitely visit Oklahoma both officially and unofficially. So, I take that as a sign there is a lot of interest.
– Jordan Whittington: The Sooners made the top schools cut for the Cuero, TX ATH but they won't be his choice. He's pretty much down to TAMU, Texas and UCLA and is expected to announce a decision in March.
– Arjei Henderson: I'm not sure where Henderson is with things right now. I think Texas and Texas A&M are probably the two schools to watch here. He has told a number of folks that he will make a decision after his spring visits. I checked with his father to see if they'll be up for the jr day this weekend and he said they're taking the weekend off from visits or 7v7. I'll check to see if they plan to make Oklahoma one of their stops in the spring. – (Super K)
– In-State DE| Lorenzo Jones: Recently came across a 2019 defensive end named Lorenzo Jones out of Mount St. Mary (OKC). Just starting to learn about Jones' background and the more I learn, the more I like.
Jones has the look of a future D1 defensive end…
Extremely intriguing 2019 DE/OLB #okpreps prospect in Lorenzo Jones. 6'4/6'5 & a thin 215 lbs who played his 1st yr of football as a jr. HS coach raved about upside. Easy to see it on film. pic.twitter.com/estMoM2UKr

— Super K (@SuperK_TFB) February 15, 2018
As noted above, his coach tells me he's 6'4/6'5 lbs and weighs 215 lbs. As thin as he looks in that picture, there is plenty room to add weight.
Also, as noted in the tweet above, something that really struck me is the fact that this past year was Jones' first year playing football. Basketball has always been his sport of choice. His head coach, coach Derick Perkins, who is himself a former collegiate athlete, saw Lorenzo's size and athleticism and asked him to try football.
Coach Perkins worked with the young man and said, "he took to it. He was immediately using his hands. He's a fast twitch kid, built to play defensive end".
Coach Perkins added that Lorenzo takes care of business in the classroom.
Recruiting…
Lorenzo says he hasn't really begun hearing from programs yet but I imagine as his film begins to get out, he will. I checked with a source on the OU side and was told that they recently came across Lorenzo and will be reviewing his film as a staff.
Brandon will head over to the school later today to get a look at Jones in person and watch him play basketball to get a sense of how well he moves. – (Super K)
– Jr Day Visitors: We have a full running list over the donor board. We are continuing to confirm and reconfirm attendees. There are a number of big names coming including guys like Garrett Wilson (who reconfirmed he will visit), Jack Buford, Kenyon Green, Jonathan Perkins (keep an eye on this one), and others.
The Sooners are really limiting this jr day to elite players. So, we except somewhere around 25 guys to be in attendance. This will be a massive visit for guys like Perkins, Green and Wilson as this will be their first visit and will likely determine whether OU locks themselves into the mix. – (TFB)