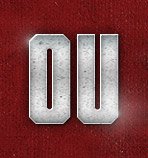 Open Post | Weekend, August 4th – 6th (UPDATE: Sat., 1:43 pm)
Posted on: August 4, 2017
– DaShaun White: Let's begin with 2018 LB DaShaun White. White took a recent visit to Oklahoma and by all accounts came away impressed. White has been to Oklahoma a number of times but this was the first time visiting campus since Lincoln Riley was named new head coach. The word he has continued to go back to regarding Lincoln Riley and OU is "family".
Among the many things that stood out to White about the OU trip was the fact that, "coach Riley emphasizes developing players as athletes and individuals. He started a program called 'Grow You' to get the players to do more and more for the community. That's important to me".
Norman isn't the only campus White has visited multiple times. He made recent return visits to TAMU and UCLA. But with distance being a factor, the Sooners biggest threat comes from Texas A&M.
Earlier this week he tweeted out…
I've made a decision….

— DaShaun White (@schoolboyshaun) August 1, 2017
However, in talking to White throughout the week I can tell you he has gone back and forth quite a bit. I was able to catch White briefly this morning and he said that he plans to announce his commitment on Sunday.
As far as a prediction, it's tough to say at this point. It's TAMU or OU, that much everyone knows. – (Super K)
– Maea Teuhema: In case you missed it, LSU offensive line starter, Maea Teuhema (Keller, TX) was suspended indefinitely. As such he will transfer.
Bruce Feldman has reported that Teuhema has received permission to contact USC, UCLA, Houston, Oklahoma and Oklahoma State.
I spoke with someone connected to Teuhema and was told that Teuhema has a number of friends in Norman including some friends on the football team. In fact the source told me that Teuhema visits Norman quite frequently. So, that and proximity to home could play in OU's favor. – (Super K)
– Daniel Carson: The Sooners hosted two of their top defensive line targets this past weekend when both Bobby Brown and Daniel Carson made their way to Norman.
Brown has spoken to both myself and Brandon and if you've been reading our posts throughout the week or even following him on twitter, it's obvious the Sooners made a big impression. In fact, speaking to folks on the OU side, it seems they are building some confidence in their ability to land Brown. As a guy who was skeptical about OU's chances, I can say that I'm starting to believe it is a very real possibility as well.
Daniel Carson is much harder to get on the phone that Brown. I did exchange a few text messages with him on his way home from the trip. He made his way down from Missouri with his high school football coach. Carson said about the visit, "yes sir it exceeded my expectations. It was crazy. OU is the total package".
Apparently I'm not the only one having trouble reading Carson, I brought Carson up to a source on the OU side and was told that the staff felt like he enjoyed the trip but really can't get a clear sense of where they stand with him.
Brandon was scheduled to speak with Carson earlier this week but the interview was delayed. We are hoping to speak with him this upcoming week to see if we can find out a bit more. – (Super K)
– UPDATE (Friday, 4:44 pm): A few hours ago, a poster on our TFB Texas site mentioned that he'd heard there was an injury earlier today to one of the OU WRs…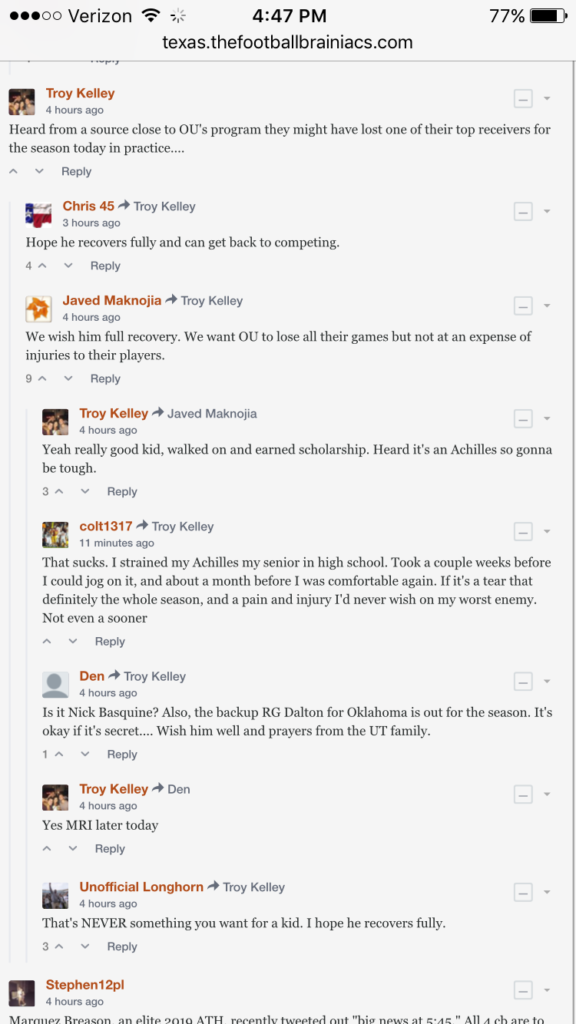 We can confirm via a source close to the program that Nick Basquine is the receiver who suffered the injury. The early word from the source is that it does not look good for the season. However, we are waiting for a second confirmation on the severity of the injury. – (Super K)
– UPDATE (Friday, 6:12 pm): Just received a text from a source on the OU side regarding Basquine's injury. Am told that the staff has not received an official word on the extent of the injury. Was also told that, "swelling has to subside before they (trainers/doctors) know the extent". – (Super K)
– UPDATE (Saturday, 1:43 pm): Sources confirm that Nick Basquine is done for the season. – (Super K)