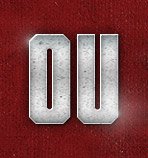 Open Post | Weekend, August 11th – 13th
Posted on: August 11, 2017
– Maea Teuhema: As most of you know by now, LSU starter offensive lineman and Texas native, Maea Teuhema was indefinitely suspended by the Tigers staff. Teuhema has opted to transfer.
Last week we noted the following:
Bruce Feldman has reported that Teuhema has received permission to contact USC, UCLA, Houston, Oklahoma and Oklahoma State.
I spoke with someone connected to Teuhema and was told that Teuhema has a number of friends in Norman including some friends on the football team. In fact the source told me that Teuhema visits Norman quite frequently. So, that and proximity to home could play in OU's favor.
Earlier this week Brandon was able to reach Teuhema via text. Teuhema let us know that he has narrowed his decision down to two schools…
Oklahoma and TCU.
No word yet on when Teuhema will visit the Sooners or make his final decision. – (Brandon & Super K)
– Kalon Gervin: Just a quick update on one of OU's top DB targets, Kalon Gervin (Detroit, MI). As we've previously noted, Gervin was planning to announce his decision this summer and without having taken a visit to OU, he would have selected Virginia Tech. In speaking with Gervin, the primary draw to Virginia Tech seems to be his relationship with head coach, Justin Fuente.
However, Gervin has decided to postpone his commitment, in part, because he wants to take an official visit to Oklahoma. Gervin says he has not set an official visit date just yet but Oklahoma is a school certain to get a visit from the talented prospect.
Gervin has long had interest in OU due, in part, to strong relationships with the staff. Should Gervin make it to Oklahoma (and I fully expect him to), I'd put the chances of him ending up at OU quite high. – (Super K)
– Team Notes | Quick Hitters: A few team notes to wet your whistle…
*First, a correction. Earlier in the week I posted a quote from Ruffin McNeil via the Tulsa World's Eric Bailey where McNeil mentions using Neville Gallimore on the "edge". After having listened to the audio, it does seem that McNeil is using this term to refer to a shaded technique, in other words, not head up. He doesn't seem to mean that Gallimore will play somewhere outside the tackles.
*After reading those glowing quotes from McNeil I did ask around about how the defensive line looks. Perhaps the most promising thing I heard is that this years defensive line is, "better for sure than last year but we will see how much better in week two". Some of you may be thinking, well anything was going to be better. But for a team that won the Big 12 championship last year, being better anywhere, especially on the defensive line, is significant. It feels safe to say that OU will be better up front on both sides of the ball.
*Source said that Gallimore is, as we all know, "very talented kid. He's starting to get it".
*Source said about Lampkin which reiterated what Ruffin noted, "[He] can help if he can keep his weight right. He's very very powerful". As I noted in my TFB Short earlier this week, I'd previously been told that Lampkin was basically immovable inside when he wants to be.
*On Romar, "Romar has that senior sense of urgency. He's been better overall and Ruffin's an awesome teacher so all those guys are getting better and they want to get better which is one of things you like about Ruffin, he gets those kids to buy in".
*On the battle at MLB between Kenneth Murray and JMT, "Too close to say but both are doing good things. Murray has a lot to learn having never played it but he's getting better". In case you haven't been following the story line, this is basically the story of a freakishly athletic freshmen who is still learning things and JMT who is a good (but not freakish) athlete who seems to know the position a bit better. Again, based on what I've been told, a decision about who will ultimately start hasn't been made just yet.
*I did ask about the progress of JUCO DT, Dillon Faamatau. You will recall that Faamatau was a late addition to the 2017 class. Source said about Faamatau, "he's a good player…powerful. He'll be a solid role player for sure". In other words it sounds like Faamatau will, at least initially, be exactly what OU wanted, someone who can provide depth.
*Though it's just one person's opinion, I did ask a source who they felt the best overall cover guy is on the team. The source said, Parnell Motley. I also asked about Norwood and was told, "He's a good athlete. He has good technique already so he's always in good position. He just needs to make more plays." – (Super K)