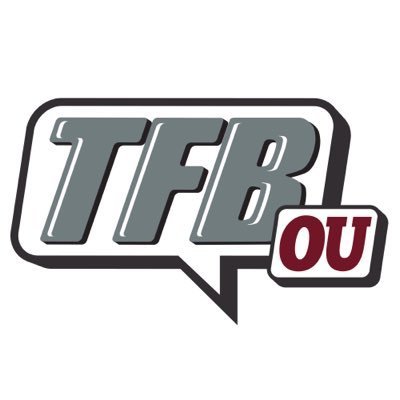 Open Post | Weekend, August 10th – 12th
Posted on: August 10, 2018
Quick-Hitters | Ronnie Perkins, Rodas Johnson & Anthony Whigan
– Super K
***Earlier this week 2019 DT, Rodas Johnson (Columbus, OH) dropped his top six and the Sooners made the cut along with Texas, Wisconsin, Penn State, Michigan, and Duke…
Soon is now, it's truly a blessing!🙏🏾🙌🏾🤞🏾 pic.twitter.com/DDrm12r0HZ

— Rodas Johnson (@onlyrodas10) August 7, 2018
The Sooners offered Johnson back in February but Johnson never made a visit to Norman. Johnson is a TX native. I spoke to him after he dropped the list and it was pretty clear that he and the Sooners aren't much of a thing. It still sounds like the Sooners would like to round out this defensive line class with Marcus Stripling.
I saw Stripling recently at an event. We have more on him below.
---
***Earlier this week, 2019 JUCO OT and Sooners target, Anthony Whigan (Lackawanna CC) committed to Penn State. I had spoken to Whigan last week who told me that he essentially had a top three of Penn State, OU and South Carolina. At the time, Whigan told me he would absolutely visit Oklahoma…
Committed 🦁🔵⚪️🙏🏾 #weare pic.twitter.com/El7va53Cfz

— Anthony Whigan (@_antboogie) August 7, 2018
The plan was actually to visit for the UCLA game. I checked in with Whigan after his commitment and he says he still wants to take his official to Oklahoma.
In terms of what he's looking for, it's pretty simple, "Looking for the best situation for me to get on the field the quickest". After this season, the Sooners will have a tackle spot open up.
Interestingly, Whigan has a connection to OU through former OU walk-on running back, Devin Montgomery. Whigan said Montgomery is his best friend.
Again, as of now, Whigan says he still plans to visit the Sooners.
JY's thoughts on Whigan…
Very very quick and athletic. He's not going to get out-athlete. Needs to work his hands and upper body strength. Would like to see him lock on more. Still, can't teach the quickness and he got better and the film progressed.
---
***Ronnie Perkins has been receiving a lot of praise since he got to OU. I asked about him this week on how he's looking in fall camp. Got a pretty simple text back but I'm not sure much more needed to be said, "Perkins is on his way to being a freaking dude!"
---
Marcus Stripling Reconfirms He Will Visit Sooners
– Super K
The other night I went out to the Members Only event to see 2019 DE, Marcus Stripling.
First, jeez that kid can move. He's literally working with the DBs and WRs. He looks even bigger than he did when I saw him the spring.
Secondly, he reconfirmed, "I'm not committing till after the season or after my visits".
Are you sure? I asked.
"Yeah, not till later. I'm taking my visits". He also reconfirmed that he will take an official visit to Oklahoma. I asked him if there was anything he wanted to say to Sooner Nation and he said…
Marcus Stripling (@stripling_de) with a shoutout to @LincolnRiley @CoachThibbs and all of #Sooner nation.

Visiting this fall… pic.twitter.com/uts9l4nE6I

— TFB Sooners (@TFB_Sooners) August 8, 2018
So, I think it's probably safe to say that at least one Texas school isn't in the mix. Stripling says he wants to do a commitment video which he says he has not begun shooting yet and again, based on what he said, it doesn't sound like he's going to do anything before his visits.
---
Fall Camp Sourced Notes | Big Batch | August 9th | Fast Five
– Super K
Below you will find our "Fast Five" hand-picked sourced notes which we thought you would particularly enjoy from yesterdays post on the Donor Board.
To read the rest of the sourced team notes, please click the Donor board link!
***Let's start with the Broiles vs. Barnes battle. Asked three people. Two gave me about the same answer. One said, "Pretty even. I wouldn't say anyone has really done anything to separate themselves". Said source added what has been said a number of times, "Broiles is such a vocal leader".
Second source said, "Definitely looks close. Justin is with the 1s, still. I'm not sure if Rob is consistent enough to change that". Second source also commented on how vocal Broiles has been, "He gets the team going. He's taking on a leadership role. That matters because it's something they haven't had a lot of here recently".
But this was interesting. A third reliable source said, "Broiles is up on Barnes". By how much, I asked. Source responded, "Landslide".
When you're getting multiple takes from people at practice, you're going to get some discrepancy. I think the truth is in there though, namely that if Barnes is going to beat out Broiles, a guy who is currently running with the 1s and playing well and also adding a leadership element, then Barnes is going to need to flat out beat him.
***At Jack, the battle between Addison Gumbs and Mark Jackson continues. I'm told Gumbs is still taking 1st team reps. I asked one source what differentiates them, "He's (Gumbs) is more consistent taking on blocks but Mark can get to the quarterback and he get's there fast".
That comment makes me wonder if they're working to develop Gumbs as a first and second down guy and then maybe use Mark as a third down guy. Or maybe they bring back the endy front! VENABLES!
I will note that a second source commenting on Gumbs and Jackson said, "That's how they're lined up (Gumbs with the 1s & Mark with the 2s) but nothing is clear-cut right now". Meaning, there is still a lot of camp left and the team hasn't even scrimmaged yet. So, it's subject to change. But it feels like the staff might want Gumbs.
***At inside linebacker I'll start with young Brian Asamoah. Very athletic but he's at the back of pack right now. Simple reason, "he's never played inside linebacker. He's trying to adjust to it". A source also mentioned that in addition to Asamoah's lack of familiarity with ILB, the competition is getting pretty fierce at both Mike and Will.
***One freshman linebacker that is making a move at inside linebacker is DaShaun White. Spoke with multiple sources about White. One simply said, "DaShaun is going to be a problem. Fast sideline to sideline. Hips and feet – unbelievable in space"
Another source added that DaShaun and Jon Michael Terry (JMT) are battling for that backup spot to Kenneth and who wins it will depend on what the staff wants, "JMT is above DaShaun right now but DaShaun makes a lot more plays in space. JMT does the right thing. He's in the right place when he should be. He's been there longer". Source continued, "In the box play, it's JMT right now but if the coaches want a guy with more ability to place in space then it's White".
Finally a source noted that White, despite being a freshman, is rapidly becoming more physical as camp goes on.
***At the WILL position there continues to be a pseudo-battle between Caleb Kelly and Curtis "Buzzy" Bolton. Behind them is Levi Draper. Draper is drawing praise but he's in a tough spot behind Kelly and Bolton. But it's fascinating to see actual battles for spots on the depth chart. It hasn't been like this at OU on defense in a long time!
Got a great quote from one source who really broke down things on Levi, Caleb, and Buzzy saying, "Levi is really good in the box. He makes a lot of plays. Has a nose for the ball but it's just tough to crack with Caleb and Buzzy in front of him."
Comparing Buzzy and Levi, source said, "Levi's overall ceiling is higher but Buzzy is better in space and Caleb is the best of all three. Caleb makes so many plays for someone who just moved inside. He's a lot more aggressive than you'd expect".
Source added when it's all said and done Caleb Kelly will be the starter. That won't come as a surprise for most.
---
Second Batch of Sourced Camp Updates | Comparing Notes | Pick Six
– The Football Brainiacs
Below you will find our "Pick Six" hand-picked sourced notes which we thought you would particularly enjoy from yesterdays second sourced notes post on the Donor Board.
To read the entire second batch of sourced notes, featuring guest contributor James Hale, please click the Donor link!
James Hale has been a fixture on the Sooner beat for over 30 years. It is our pleasure to welcome him as a guest contributor for TFB as fall camp ramps up. James has deep ties to the Sooner football program and he will be providing us with sourced updates from fall camp as we continually seek to provide you with as much information as possible on your Sooners.
You can also catch James Hale's show "Total Sports" on Monday – Friday 11 am to 2 pm on 99.3 FM, SportsTalk 1400AM or statewide on sportstalk1400.com
Unless otherwise marked as a "TFB Comment", notes below were provided by James.
---
***The player making the biggest move is freshman DaShuan White who has moved ahead of sophomore Jon-Michael Terry at the MIKE backer and now works up with the A group while Terry works with the B group. So, already in camp White has been so impressive that he's getting reps just behind Murray.
---
TFB Comment: So, James was a bit ahead of us on this one. I just got word today that White has been moved over JMT. When I put together my notes that were posted this morning, I was not aware of that.
But we can now confirm what James has said above, namely that White is ahead of JMT. Pretty significant move there. In terms of the reason why, I'm told White is making so many plays. JMT is in the right spot but DaShaun is a guy who they clearly believe is going to learn to be in the right spot but will also bring a playmaking element and an ability to, as we said early, play in space.
---
***Levi Draper is also working with the B group, however, as you know, he's at the WILL. At the WILL Caleb Kelly and Curtis Bolton are in a major battle but it's pretty apparent they're going to go with Kelly in the end.
Probably worth noting, he's in every media promo they do and they always bring Kelly over to talk to the media. We don't see much of Bolton. I'd take that as pretty good sign that Kelly is your guy.
However, I will note that I'm told the coaches really like Bolton and like what he brings to the field. So, they want to figure out a way to get him on the field. I'm speculating a bit but I will not be surprised to see them move Bolton to the SAM if he loses out in the battle at the WILL. Currently, the SAM is a battle between Ryan Jones and Nik Bonitto.
---
TFB Comment: Hearing the same on the battle and depth chart positioning at Will and Sam. Though, James brings up something new, namely that he's hearing the staff wants to find a way to get Buzzy on the field. Definitely interesting to watch if they do cross train him at Sam as camp goes on. Good note.
---
***White is one of the biggest stories early in camp. In the fact, I'm told the staff sees so much talent in him that they apparently originally moved him from the WILL to the MIKE just so they can get him into the competition with Murray for the starting MIKE job.
Murray is not going to get beat out. But you build depth and he has someone pushing him. I'm told OU already has plans for White and feel he will either be a great WILL or Mike. Also told that the staff feels he is better suited to play the WILL. But for now he'll continue to learn MIKE and I'm told OU absolutely has plans to play him this year.
---
TFB Comment: I'd surmise James' source here is spot on. I know DaShaun was recruited to play the WILL. For a guy like him, WILL is going to be easy. In this defense, your MIKE is going to sometimes become the WILL so coverage matters but the bottom line is that if you want to develop DaShaun into a complete backer, get him reps at the most physical spot. His coverage ability is going to be second to none already. Again, similar to what we've heard but James has obviously added an interesting bit of detail here that while I had not heard, it makes sense.
---
– James' Mailbag –
***MAILBAG: I thought I would answer a couple of questions asked off my first report.
1) A reader asked which quarterbacks are throwing the picks in practice.
I'm told, both quarterbacks have thrown interceptions in camp, but so far Murray has been better at protecting and taking care of the ball.
2) Another reader asked for an update on the H-back position.
According to my sources, Carson Meier is winning that job. I'm told Meier is one of the most improved players on the team and now at 6-foot-5, 254 pounds he's a grown man who will be a better blocker than the graduated Dimitri Flowers. However, he's not the athlete in space that Flowers was and that could hurt the Sooners in the big play category. Still, it sounds like Meier has worked hard on his receiving and will catch the ball and he's learning how to get to the sticks to pick up those key first downs.
I'm told redshirt freshman, Jeremiah Hall will be the backup. When he signed with OU, there was a feeling that he had a similar skill set to Flowers. I'm told Hall will get his feet wet this year and play more as the season goes along and will be ready to go next season.
Sources indicated to me that freshman, Brayden Willis has been banged up early in camp and that has opened the door for walk-on Coby Tillman to show what he can do and he has not disappointed. The former Bixby high school star is a good football player and he has played fullback or H-back his whole life.
---
TFB Comment: On the quarterbacks and INTs, hearing the same.
On H-backs, good stuff here by James. In RE Meier vs. Hall, what he's heard lines up with what I've heard. Basically, Meier is your big guy who can block and Hall is your more athletic guy who can be more of a threat in the passing game.
Liked the little note about Willis. I hadn't checked on him but was excited about OU picking up late in the last recruiting cycle. Wasn't aware that he was banged up.