Open Post | Weekend, April 9th – 11th
Posted on: April 9, 2021
Sourced Update on Kenyatta Jackson
– Super K
I continue to hear that the Sooners are truly in the mix for 2022 4-star pass rusher out of south Florida, Kenyatta Jackson (Chaminade-Madonna Prep).
The word is that Sooners DE/OLB coach, Jamar Cain, has not only built a great relationship with Jackson but has also built a unique bond with Jackson's family. I know that's part of the job description but from what I've been told Cain has gone above and beyond and the connection is stronger than the average or even above average relationship you build during a recruitment.
We still have a ways to go in this one and obviously Cain is fighting some power players like Ohio State, Clemson, etc. But, if you want to win national championships, it's guys like Jackson and Abor and others Cain is very much in the mix for that will help you finally do it.
Shortly after posting this note above, I got word via a source that the plan is for Jackson to trip to Norman this summer…
Again, got to keep chopping wood but this would be another step in the right direction and further corroborates what we are hearing – that Jackson really only has a few teams he is high on and OU is one of them.
The other thing to keep in mind is that if Cain puts OU in a position to be in the top two or three with four or five top DE targets then that means even if he misses on some, the level of targets he's in typically go to the Ohio States, Clemsons or Bama. And every time they take one of your targets, they open a bigger path for another one.
But, again, that only works, if your position coach, is putting you in striking distance for multiple elite guys around the country.
Where things stand as of now: Kenyatta will actually do his official visit to OU for the Nebraska game. So, if he does make it in this summer, it will be for an unofficial visit.
---
Gabriel Dindy set to Visit Sooners
– Super K
The Sooners are going to have a major defensive line prospect in Norman this summer. 2022 5-star DL, Gabriel Dindy (Lakeland, FL) tells me he will take a unofficial visit to OU this summer…
He said he will be in Norman this summer and that will be followed by an official visit during the season for the Nebraska game.
This is pretty significant because this will be the first time Dindy will visit OU (outside of perhaps when he was a little kid). This should ensure that OU will have ample time to continue to solidify that relationship and get Dindy comfortable with the family vibe in Norman.
---
Quick-Hitters | Dindy Follow-Up & Jalen Redmond
– Super K
A couple of quick things here…
***Yesterday morning, we noted that Dindy is expected to be in Norman this summer for an unofficial visit. We also noted he will take an official visit for the Nebraska game (link to original post).
Later in the day, Dindy's father did let me know that they do have the June visit dates set. They plan on being in Norman for the unofficial on June 14th and 15th.
Also, they were in College Station a couple of weeks ago and they plan on going back in early June. Gabriel says this is for a church function. But Texas A&M is recruiting Dindy.
***Also, team-related, I am told that Jalen Redmond's return has been a good one. He's playing inside and the word so far is he's looking very good in there.
If he's doing as well as sources are indicating, that's just another piece to an already good defensive line!
---
Harold Perkins Visiting…Twice
– Super K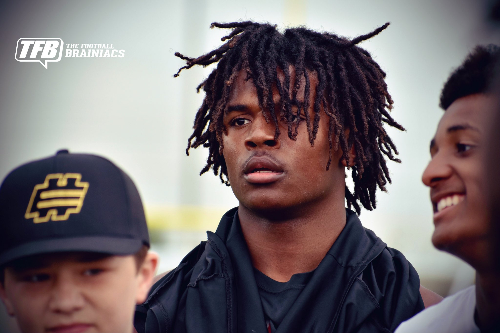 This past weekend, I spent some time with 5-star 2022 LB, Harold Perkins (Cy Park). Perkins discussed some of his visit plans which will include a June unofficial visit to Norman.
He was in the process of scheduling that visit. It sounds like he will get up to Norman this June on an unofficial visit. He spoke with Lincoln Riley yesterday and they've got him scheduled for a return visit as an official for the Nebraska game.
Perkins also has summer visits scheduled for TAMU, Texas, and TCU. He is also setting up official visits to Florida, USC and I'm going to guess Alabama. He didn't say, but given he is originally from Louisiana, I imagine he will take a summer visit to LSU, as well.
Harold is all about personal relationships but he's told me in the past that he doesn't really think you can truly know a person over Zoom or a phone call. He says you have to see them in person and look them in the eye.
So, I think these summer visits will be huge in terms of establishing who will be real players in his recruitment. And, I tend to believe it's going to come down to personal relationships with Harold.
---
Spring Ball | Sourced | Quick-Hitters
– Super K
A few things here…
***Told that David Ugwoegbu has taken another step forward. I asked a source who is the best LB in the room. I'll have to see it to believe he's overtaken Brian Asamoah for that title but one source said it might indeed by Ugwoegbu now. Not to say I would be surprised given Ugwoegbu's upside but Asamoah's twitch and trigger is something fierce.
***Either way, I think the LB group is going to have a nice rotation and be very good with BA, Ugwoegbu, White, Kelly and Whitter. You will recall we noted previously that we'd been told Whitter is starting to take that next step.
***Also was told Theo Wease is out with a lower-body injury. Not sure how long he will be out but it sounds like it could be for much of the spring. Definitely not anything that would run into the season though, I'm told.
***Am told Obi Obialo hasn't been at practice. Not sure what is up there.
***Was told Trejan Bridges had a couple of crazy grabs yesterday. He was well covered but pulled a Ceedee Lamb and just went up and found a way to take it.
***Between Trejan and Mario, what I hear is Bridges can beat you when he's covered and Mario is the guy who can separate. Sounds like that is emerging as a nice dual-threat on the outside. Mario is outside.
***They've got Marvin Mims taking some reps inside I'm told but obviously, he can go either way.
***Also, word is DJ Graham is back. I asked about him and was told he looked really good on his first day back but it's only been one or two days.
If you would like to read our sourced notes following this weeks scrimmage, please check the Donor Board.
---
Malachi Nelson Visit Scheduled
– Super K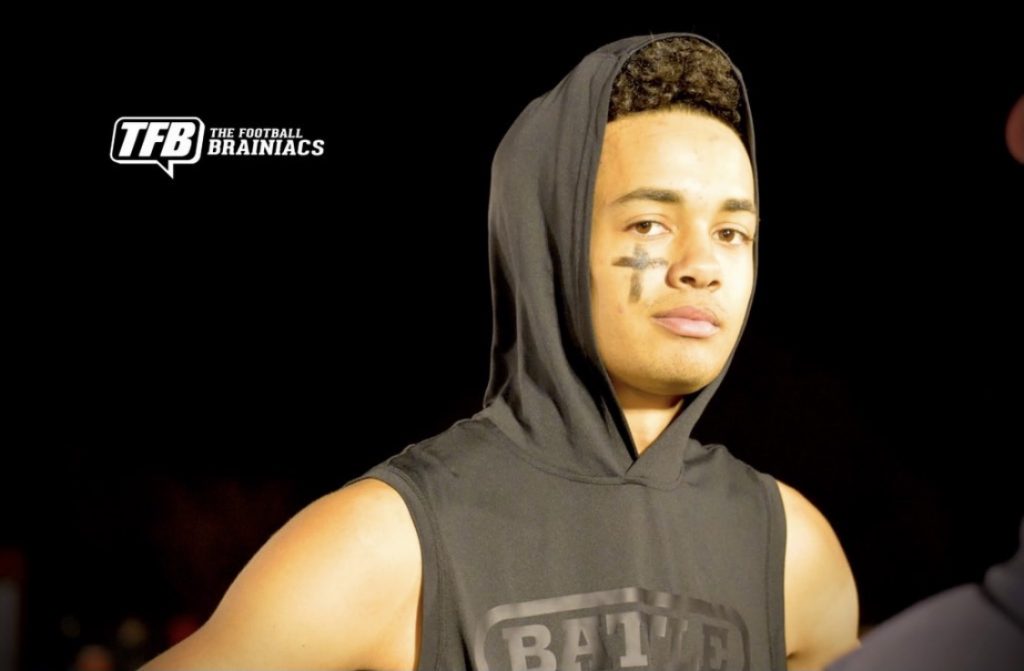 We previously noted that 5-star 2023 QB, Malachi Nelson would be visiting OU in June for a unofficial (we always have receipts).
I spoke with Nelson's father earlier this week and he confirmed that their plan right now is to visit for the OU BBQ weekend of June 18th-20th.
I was also told that 5-star 2023 ATH Makai Lemon and the Lemon family may be coming out to Norman with the Nelsons. Makai and Malachi are best friends. They play together at Los Alamitos. Their families are very close. And, both are adamant that they want to play together.
I'm also told that Malachi has already been in contact with a number of OU's top 2023 targets.
You really have to understand that despite how good OU's quarterbacks have been in the past, Malachi could very well end up being the best of them. Last weekend he went 13/13 for 374 yards and 7 touchdowns hitting 5 different receivers…in the first half.
They didn't play Malachi in the second but if they had he would've broken records.
The quarterback gurus in that area say he's the best they've seen.
The family absolutely loves Lincoln and again they believe he's the guy that can get Malachi to where he wants to go – Heisman ceremony and top overall draft pick.
---
Sooners BBQ Will Have Some Special Guests
– Super K
A while back, I had heard that the Sooners were hoping to get some of their NFL guys back to Norman for the big BBQ/official visit weekend in June. I had not heard details on who all would be there.
Earlier this week, when I was on the phone with the father of Malachi Nelson, he mentioned that they were told that among the players that will be present are Baker Mayfield and Kyler Murray. Needless to say, Malachi and the family are very excited about that!
If Baker and Kyler are indeed coming, then you have to imagine they are working on getting guys like AD, Orlando Brown, GK and others to Norman that weekend.
If that indeed comes to fruition, good night!
Lincoln Riley…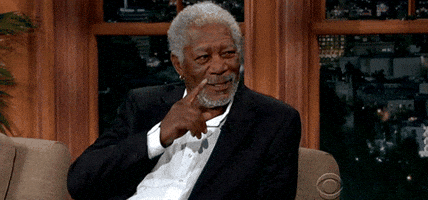 ---
Top Two Washington OL Eying Sooners Visit
– Super K
The state of Washington has a pair of top offensive tackles in this class in Josh Conerly (Rainier Beach High School) and Malik Agbo (Todd Beamer High School).
Bill Bedenbaugh and the Sooners have prioritized both and it looks like they're going to get the chance to impress both players on campus.
***Malik Agbo tells me that he is currently in the process of setting up his official visit to Oklahoma for the BBQ weekend (June 18th-20th).
Before his OU official visit, Malik plans on taking an official visit to LSU and Miami. When I last spoke to Malik in person, he was very high on LSU. However, I get the sense that a lot of that was based on his perception of the culture and environment he expects to find down there. So, we will see if his perception matches reality.
With a place like Miami, the draw of a free trip to Miami can be strong. Not to say there isn't real interest but it's something to consider.
The fact that he has scheduled an official visit to Norman, I think, speaks clearly that the Sooners are in his top group.
***Our west coast partner was out to see Josh Conerly, recently. I haven't had a chance to see Conerly in person, just yet, but watching some of the videos from the game, wow. Conerly looks and moves like an early draft pick. He also plays defensive line. That's often an indication that there is exceptional twitch for an offensive tackle.
Conerly is having a baby sister born this summer. So, he plans on holding his visits until the season.
But Josh says the schools he plans on taking official visits to are OU, Oregon, USC and Washington.
Again, that gives you a strong indication that the Sooners are very much in the mix here.
***As Charlie noted previously, another Washington state offensive line product Dave Iuli is also planning on visiting Norman in June. Bedenbaugh truly going coast to coast in search of talent.
---
Quick Visit Notes | 2022 TE Kaden Helms & 2022 DB Jaylen Lewis
– Charlie S
***Caught up with 2022 Tight End Kaden Helms (6'5 222) out of Bellevue, NE this morning.
I will have more on Helms later on, but I wanted to pass along that he is another name you can add to the Official Visitor list for June 18th-20th.
The Sooners already have one Tight End committed in Jason Llewellyn from Aledo but as I have noted previously, we expect them to take two at that position group if they are the 'right' guys…and Helms is pretty much the sole remaining focus at the position.
Helms went public with his top 10 at the end of March and my quick takeaway is there is 'Only One' team at the top and nine others made the edit look nice at the time.
***Also just want to note that 2022 DB Jaylen Lewis has moved his visit date from June 11th-13 to June 18th-20th as well.
As both CJ and Super K have reported, the Sooners are in a very good position here and if they choose to push, June could prove to be fruitful.