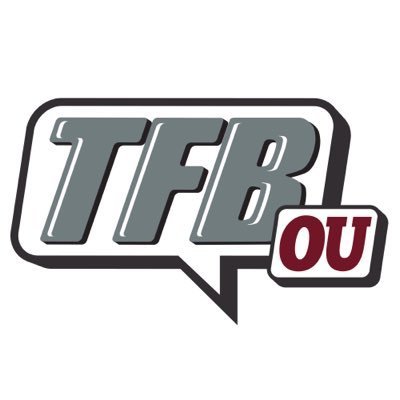 Open Post | Weekend, April 6th – 8th
Posted on: April 6, 2018
– Isaiah Spiller: Wednesday evening, 2019 Klein (TX) Collins running back, Isaiah Spiller, announced his decommitment from Oklahoma.
Later that night, I spoke with Spiller about the decommitment and where things currently stand.
RESPECT MY DECISION! pic.twitter.com/q7107U7vXC

— Isaiah Spiller (@isaiah_spiller) April 4, 2018
Spiller committed to Oklahoma pretty early in the process. But when you're as talented as Spiller, the recruitment doesn't end. It sounds like Spiller not only wants to make certain he's making the right decision, but wants to do so in a way that is respectful. The prospect of visit other schools while committed seemed to be weighing on him.
"I really felt it was the right thing to do. I'm going to take visits and I wanted to make sure I was 100% sure about my decision, so I felt I needed to decommit and open things back up."
There is a prevailing thought that Spiller decommitted because his father is an A&M alum and former athlete. It is also believed that Spiller will soon commit to Texas A&M.
Isaiah and his father, Fred, dismissed that notion, "People keep tweeting at me like I am about to flip to A&M, but that's not the case at all. When I say I am open, I am open."
Spiller further added, "I mean, I will still consider A&M, obviously, but I am still visiting OU for the spring game, so I still hold OU in very high regard, as well."
The fact that Isaiah says he still plans to visit the Spring Game is obviously significant.
Spiller added that he plans on visiting USC and UCLA this upcoming weekend.  – (Brandon)
---
– 2019 Sooners LB target, Shammond Cooper (St. Louis, MO) was originally planning to visit Oklahoma last weekend. However, I checked with him and the visit did not happen. Instead, he says, he will be at OU for the Spring Game.
– I also checked with fellow teammate, and Sooners offensive line target, Ira Henry who says that he won't be at the Spring Game but still very plans to visit Oklahoma in the near future.
– A bit of interesting note here. As we mentioned earlier this week, 2019 OU DB target, Jalani Williams (St. Louis, MO) will be back in Norman for the Spring Game. It turns out that visit will be another unofficial visit. As such, Williams will still be able to use an official visit this fall to visit Norman. Again, I like where OU is in this one. I think UGA is another team to watch here.
– I spoke with 2019 OL, EJ Ndoma-Ogar earlier this week. I'm hoping to have some notes from that conversation up tomorrow. In the meantime, wanted to note that he did make it to Norman last Friday for a return visit. Really like where OU is in this one as well. Again, more on this later.
– Sooners 2019 DB target, Jaden Davis out of Fort Lauderdale, FL is close to guys like Sooners signee Nik Bonitto and Sooners current CB, Miguel Edwards. Davis not only reconfirmed that he will take an official visit to Norman next week, but also has cancelled his only other official visit which was scheduled to Ohio State. – (Super K)
---
– Strong Dividends From New Coach: This year, there have been a lot of changes in how OU does things – from workouts, to practice intensity, to schematics, you name it. One thing, or shall I say, "one person"  has really transformed the look, confidence, swagger and mentality of the players/program…Bennie Wylie.
One source went as far as to say, "you can't put a price tag" on what he has done with the players so far. That same source went even further saying, "Bennie Wylie has been the most important and influential hire, other than Lincoln Riley, that Oklahoma has had since I have been around the program."
That statement will turn heads, and it damn well should. Jerry Schmidt was with the program for 18 years. At one time, Schmidt was the gold standard when it came to strength and conditioning programs in college football. The problem was that methods and research changed. The way of thinking, and knowledge of the human body, and its nutrition/physical training methods changed. Jerry Schmidt did not, and you could see it on the field. OU went from being one of the more physically imposing teams, to looking physically soft at times. The once toned and imposing teams of the early 2000's were gone. A change had to happen, and Riley did just that with the hiring of Wylie.
My source added that a particular player is dealing with a nagging injury, "and not only did Wylie set him up with Pilates and yoga, but Wylie is going and doing it with him."
Then you see Wylie and Jordan Evans working out on Twitter together and Wylie, at his age, keeping up with the second year NFL linebacker.
That conditioning is why the source ended by saying, "as the year progresses you will see the difference in conditioning, as well. The players love Bennie, so they are going to work harder and it's going pay off when their legs tire and there's bumps and bruise. They will fight through it because they worked so hard over the winter/summer. Bennie made it fun for them again. You see it when they play, especially on defense, flying around everywhere" – (Brandon)
---
– Fast Five: Team Notes: We have been able to gather some additional team notes from recent practices. We also have some additional notes on the donor board as usual, but here are our Fast Five, which we think you will particularly enjoy!
– The defensehas been flying around and "group tackling" instead of one on one tackling so far this spring. One source said, "this team has so much speed and athletic ability on defense, but so have previous years defenses." he went on, "this year they are using that speed and every player is flying around looking to make plays. Not a lot of thinking, but just reacting. You see three, sometimes, four hats on ball carrier. That hasn't been the case in recent years."
– Defense played really well during the most recent scrimmage. I was told, "the offense made some long drives, but the defense would stop them once they got to the 20 or 30 yard line." Was also told, "most three and outs I have seen at a scrimmage in a bit and it's not the offense. It's the upgrade in talent/experience on defense."  Source went on to say, "Riley is still in charge of the offense and defenses usually get the best of the offenses in scrimmages like this, but there was just this feel of things are getting better and the kids are really responding to the coaching. Not something you could say about the defense lately."
– Another defensive bright spot has been the play of Neville Gallimore, as K previously mentioned, and Addison Gumbs. I was told that Gumbs "is a freak" and "once he gets it all figured out he will be better than Obo". Now, that could be some hyperbole, but one source, that saw the scrimmage Saturday said,"Gumbs was making Kyler and Austin run for their lives a whole lot on Saturday." He even added, "People shouldn't worry about the offense, it's just that Addison, when focused, is a handful and is going to wreak havoc on a lot of offenses this summer." He ended by saying, "If Gumbs doesn't have a good year and produce, it's not lack of talent, but lack of focus. It's all up to Addison as to what Addison does. He can be that good, and you see flashes."
– As far as offense goes I was told the surprise is freshman RB, Kennedy Brooks. A source told me that Brooks is "so unassuming and then BAM! There he goes for 20-30 yards." He is going to make that backfield even more lethal than it already was with Rodney Anderson and Trey Sermon.
– The linebackers look like they are going to be really good. They are young, but one source told me, "as they get some reps they are going to be deep and talented. This is the best overall group I have seen in some years at OU." Another source added to that, by saying,"when they subbed in Buzzy, JMT and Draper, you didn't see much, if any, drop off….JMT and Draper were working with the ones some as the scrimmage progressed." That is some good news, as depth at the LB spot has been an issue for some time. Seems to be getting remedied and there is more talent on the way when freshmen Dashaun White and Brian Asamoah arrive in June.
– Lastly, Kyler Murray is not just having a heckuva baseball season, but a heckuva spring football showing. Source told me, "last year I wouldn't have thought Kyler would have been that guy because something just seemed to be missing." Source added, "This year, however, he has that "it" factor showing. He puts balls in spots you just can't teach and he is a gamer. You can tell he has that fire to will you to victory if he has to. So calm, no matter the situation."  Something we will get to see, in a modified way, at the spring game, hopefully. – (Brandon)