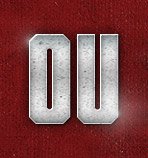 Open Post | Weekend, April 26th & 27th
Posted on: April 26, 2014
– Hope everyone is having a great weekend! I coach my nieces softball team and we've got our end of the season tournament today. We finished the regular season in 1st and are hoping to win the tournament today. Wish us luck!
– To start off, a new offensive tackle offer went out yesterday. This time it was to Jalen Merrick of New Smyrna Beach, Florida. We'll have a write up on him shortly and we'll also get in touch with him to see if there is some special interest in the Sooners. Merrick isn't a diamond in the rough that the Sooners have discovered. He already has a pretty impressive offer list.
Also we're going to be digging into the OT position in the coming weeks because right now there isn't a guy out there that we feel is OU's to lose and we want to try to understand why.
– Everything we heard and saw of Blake Bell early in spring practice indicated that he was advancing at an incredibly rapid rate. I remember one of our sources tell us that he would literally look significantly better from one practice to the next. Well I had an interesting conversation with a well connected source the other day and the topic of Blake Bell came up. He told me a couple of noteworthy points. Firstly, he said that before Blake's injury Blake had become nearly unguardable. He said that OU tried to defend him with every defender and couldn't find anyone that could consistently guard him. This had nothing to do with Blake's speed but moreso just his physicality, body control, hands and his ability to find the football. But physicality seemed to be the separating factor. I was also told that Blake looked so good that there are some that believe that, while Blake was injured, there may have been some extra motivation to keep him out of the spring game in order to keep his ability under wraps.
As a traditionalist, I can't tell you how hopeful I am that this all be true. I say that because 1) I love seeing effective TE sets, I simply love the way it allows an offense to dictate certain terms and 2) I'd love to see Blake Bell's loyalty and toughness rewarded with a great football career at OU and beyond.
– I know many sites, including ours, reported that Jaylon Lane would be visiting Oklahoma last weekend. That didn't happen and the reasons are personal. But I want assure you that it is no indication that things have slowed down between Jaylon and Oklahoma. We are still very much in the mix. As a matter of fact Jaylon called the coaches last night and had a great conversation with them. Jaylon and his family will make it up to Oklahoma soon and we'll be sure to let you know when that happens.
– Also, interesting note about Eric Striker. I was talking to someone close to the program and I asked him about Striker's ability at the nickel spot. He was praising Striker and told me "Eric can do everything at that position." So I asked him if he could man up the slot which I'm sure is the one thing we're all concerned about. He replied by saying, "Eric can do EVERYTHING at that position. Trust me."