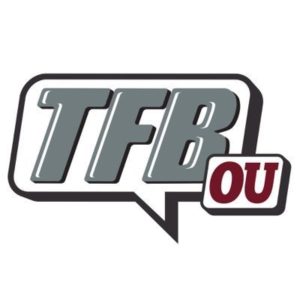 Open Post | Weekend, April 15th – 17th
Posted on: April 15, 2022
Initial Update | Cayden Lee
– Super K – Posted on: April 12, 2022
***This past weekend, the Sooners hosted 2023 WR, Cayden Lee (Kennesaw, GA).
***I'll have more on Lee later but wanted to give you an initial sense of where things are.
***This was an unofficial for Lee and he said the visit was fantastic. Sources on the OU side have indicated to us that he is a priority target. He's gone a bit under the radar out in his area but coach Gundy and the Sooners seem to really like him. And, the feelings are mutual.
***Cayden tells me that he is in the process of scheduling his official visit to OU. So, the plan is to return in the near future.
***He tells me that he is actually working to set up all of his officials. It doesn't sound like he plans on dragging things out.
***Cayden is a mid-year graduate so he says he wants to get things wrapped up pretty quickly.
***This is certainly a recruitment the Sooners can win. Again, more on this later, including who the biggest threats are (sounds like Lebby was on him at Ole Miss so again, they're in the mix).
---
Visit Note | Jaquaize Pettaway
– Charlie S – Posted on: April 12, 2022
Darius was out at a camp this weekend and was able to see '23 OU wide receiver target Jacquaize Pettaway (5'11 170) out of Houston, TX (Langham Creek).
Following the camp, Pettaway let Darius know that he will be heading to Norman for the Sooners spring game.
Getting Pettaway to Norman for the spring game is a nice deal for OU as he is also considering Texas which has their game set for the same date.
Pettaway was recently in Austin for a visit and we expect them to be players in this recruitment throughout.
OU currently has one WR commit in the class in Ashton Cozart and the targets are starting to separate themselves from the pack as OU is in heavy pursuit of JUCO Malik Benson (6'1 185, Hutchinson CC), Mikal Harrison Pilot (6'0 190, Temple, TX), Cayden Lee (6'0 180, Kennesaw, GA) and now they are set to host Pettaway.
Other guys we believe OU has as priorities at the WR position are Jaden Greathouse (6'2 206), Anthony Evans (6'0 170, Converse, TX, Arkansas Commit), and Ryan Niblett (5'10 170, Houston, TX).
We also believe OU is still showing interest in Jalen Hale (6'2 175, Longview, TX) and Johntay Cook (6'0 170, DeSoto, TX) to a degree as well as Cole Adams (5'10 180, Owasso, OK) and could potentially look at Jacobe Johnson (6'3 183, Mustang, OK) as WR as well (right now he is likely a DB).
---
Quick Hitter | Sourced Team Note
– Charlie S – Posted on: April 13, 2022
OU had a scrimmage today, and we are currently vetting some notes we have picked up but I wanted to drop a quick one for you all…
Source told me that the scrimmage was very physical and that the coaches were very 'high key'.
I take that to mean that the coach's intensity has ramped up even more as the team barrels toward the end of Spring Practice.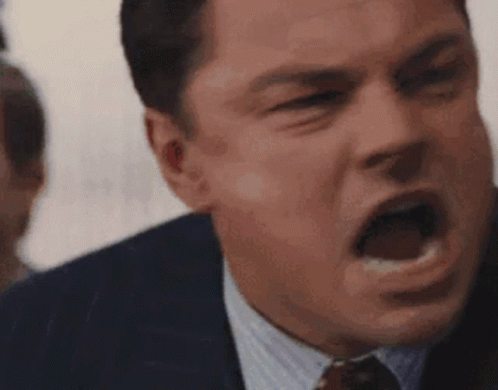 ---
Sourced Scrimmage Notes | Wednesday 3:20
– Charlie S – Posted on: April 13, 2022
As I mentioned in the previous post, we had gathered some sourced notes from the scrimmage today, here is what we have vetted so far:
Enjoy!
⁃ As I mentioned, it sounds like the scrimmage was very physical – was told 'They were getting after it'
⁃ Source said the Offensive Line was moving people 'something changed there for the good – plus, they are still a few guys out'
⁃ Theo Wease had some nice catches, source noted that he had his 'best showing' of the spring.
⁃ '2 (Barnes) got loose a few times'. No shock here as there has been a lot of chatter about freshman Jovantae Barnes and the impression he is making early on.
⁃ Source said Kani Walker had a pick and 'I think Key had one also'. Did not say which QB the picks came off, but the fact that OU DBs are getting their hands on the ball consistently according to sources is likely something you all enjoy hearing about.
⁃ Was told 'Jonah Laulu was a problem for the tackles in passing situations'
⁃ As I mentioned in the previous thread, source said 'Coaches were very high key, really intense'. Sounds like they have gotten to a point where they believe the players have a better grasp of the concepts and they are now pushing them to physically perform. Love it.
⁃ Source said, 'Key Lawrence really emerging as the leader' which we have been hearing the entire offseason. Sounds like he is putting his engaging personality to work and the guys are responding.
⁃ Was told Bowman and Lawrence played a lot at the safety spots.
⁃ Source said Woodi, Jaden, and Kani got a ton of reps at CB. He also mentioned Kendall Dennis' name once again, but I did not nail down how he fit in the depth chart (amount of reps) for this scrimmage. Will look to clarify that one!
That is what we have right now, hopefully throughout the week we will be able to vet some of the additional notes we picked up!
If you would like to read our additional Sourced Notes from the week, please check the Donor Board.
---
Cayden Lee | Full Update
– Super K – Posted on: April 14, 2022
Earlier this week I spoke with 2023 WR and recent OU visitor, Cayden Lee. As you know, Lee was in Norman this past weekend for a visit.
***For those of you who may not be aware, this was a return visit for Lee. He had previously visited OU back in January when the staff came in.
***Cayden has yet to drop a top list but he said some of the primary schools in the mix currently are Oklahoma, Ole Miss, Georgia, UCF, Penn State and South Carolina. I do think that he has a narrower list than that which I'll get into, briefly.
***Cayden did not have a relationship with Lincoln's staff. It was his relationships with coach Venables and coach Lebby that sparked the OU interest. Gundy has since taken over the recruitment.
***Given, Gundy has only been in the recruitment for a few months, I was curious to see if that might negatively impact OU. But Cayden said that isn't an issue, "I feel like coach Gundy and I have fast-tracked our relationship because of how much we talk and the level of communication that we have."
***Cayden added that ultimately his decision isn't going to hinge on a particular coach. He noted that he has a good relationship with all the coach's recruiting him, certainly including coach Gundy. But he added, "in this day and age with all the coaching changes, you can't pick a school for a coach."
***I followed up by asking him what does come into play in the decision, "I feel like you have to go for the tradition. I also feel like you have to look at the players at school – quarterback, in particular, given my position (WR). The quarterback is the one that's going to get you the ball. And then you're looking for a team that's going to win."
***I'll be honest, I was impressed with Cayden. He's clearly a sharp young man. I mean, his first offer was Duke. He seems to have the kind of make up that coach Venables and coach Gundy are looking for. Perhaps that was most exemplified when I asked him to compare the importance of his own success in college versus how much the team's success matters, "You have to focus on the team. Without the team, you can't have individual success. The further the team goes, the further you go. The team has to come first."
***Cayden summarized his interest in Oklahoma this way, "They're one of the blue bloods. The tradition is great. They're a winning team. They're always going to win no matter who the coach is and they're always going to recruit good people."
***My point in emphasizing this particular angle is that it just feels like OU has the qualities that Cayden happens to be looking for.
***I know the Sooners don't have a distance advantage. In fact, of the schools he's considering, the Sooners are one of the farthest away. But, Cayden says that won't play a factor at all. I felt he was being very forthright in that regard.
***As I've previously noted, he is a mid-year guy so he tells me a decision is likely to be made sooner rather than later. He's in the process of setting up his official visits for the spring/summer period and hopes to make his decision this spring/summer.
***He plans on taking all five official visits but said that as of right now the two he is certainly going to take and is working to schedule are two Oklahoma and Ole Miss.
***I get the sense that Oklahoma and Ole Miss may be the current teams to beat.
***If I had to make a trending pick, it would be towards Oklahoma for now. I know he still has some visits to take but it just feels like the type of solid young man he is, fits well with the culture coach Venables and company are building. And, once he's taken his official visit to OU, that will be his third visit in only a few months time. So, I think the comfort will be solidified.
---
Knijeah Harris | Sooners in the top Group
– Super K – Posted on: April 14, 2022
2023 4-star OL, Knijeah Harris (IMG Academy) recently dropped both his top six and a commitment date. Harris' top six included: OU, TAMU, Alabama, Miami, Florida and Michigan State.
Knijeah is set to announce his decision in early May.
I chatted with a well connected source down in Florida regarding Harris' recruitment. Source felt that of the top six, Florida, Miami and OU were the teams to beat.
I will add a side note here that it's often difficult given the NIL landscape to judge where TAMU is. So despite the fact that my source didn't feel they were a threat, I'm not leaving them off.
I surmise Harris ultimately stays in state (Cristobal and Napier are just going to make it much harder to recruit Florida this first year) but I bring this note to you because I was a bit surprised to hear that the Sooners were more in this one than I expected.
---
Sooners Offer '23 ATH Tamarcus Cooley
– Charlie S – Posted on: April 14, 2022
Yesterday, the Sooners offered '23 ATH Tamarcus Cooley (6'1 185) out of Rolesville, NC.
I caught up with Cooley to get a bit more info on the offer.
Cooley let me know that Coach Brandon Hall offered him and the Sooners are recruiting him as a safety.
I asked him if he was thinking about getting to Norman for a visit and he said, 'I'm definitely planning on taking that trip'.
I asked him if he had a preference for offense or defense and he mentioned that he 'loves both sides of the ball' and just wants to play where his team needs him.
He has not set a date for a visit, but following the OU offer he has picked up offers from Penn State and Mississippi State, so people took notice when the Sooners offered.
Will update when he gets a date set.
Film: Defensive film starts around the 3:00 mark and my goodness…
I love this evaluation and offer. Kid has plus anticipation, loves to hit and is very physical, has plus ball skills, and is very sound in his spacing. At 4:30 he puts a RT on his can…favorite clip hahaha.