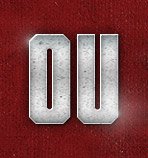 Open Post | Weekend, April 14th – 16th (UPDATED 11:10 am)
Posted on: April 14, 2017
– Scott Pagano Commitment Watch: Clemson DT, Scott Pagano is set to announce his decision today. We have been trying to get a firm commitment time. We've only received confirmation from one source who tells us that Pagano is expected to announce today around noon (CST).
I texted someone on the Oregon side asking how they are feeling about where they stand with Pagano and I got a one word response back, "Great."
Having said that, a source close to Pagano indicated that the Sooners are in a good spot and believes OU will win his commitment. So, since I think we all prefer that narrative, I choose to believe that! – (Super K)
– Team Notes | Transfers: You may have already seen the reports regarding the transfer of cornerbacks, Antoine Stephens and PJ Mbanasor. Coach Stoops addressed the issue yesterday saying, essentially, that they are looking at pursuing other options.
I spoke with someone close to Stephens and was told that he has signed his "permission to contact form" which means a transfer is likely but not yet official. It's simply Oklahoma allowing him to speak to other schools in order to determine what other options may exists. Based on the way coach Stoops worded it, I assume Mbanasor has done the same. – (Super K)
– Alston Orji: 2018 OU LB offer, Alston Orji (Rockwall, TX) has long held an OU offer and has been to Oklahoma on multiple occasions. Orji will make a return visit to Oklahoma this weekend.
This visit is particularly important as I get the sense he could be approaching a decision. Orji's father let us know that they recently took visits to a number of non-regional schools. They've now had a chance to visit most of the programs of interest so don't be surprised if a decision happens sometime this spring.
Also, something to keep an eye on is whether Oklahoma will offer Alston's younger brother Anfernee who recently picked up a Baylor offer.
Orji's father has always spoken glowingly of Oklahoma and coach Kish so if Anfernee is offered then I expect the Sooners to remain somewhere near the top of the list. – (Super K)
– Joseph Ossai: Last weekend the Sooners hosted 2018 standout defensive end, Joseph Ossai (Conroe, TX). This was a return visit for Ossai. He visited for one of the jr days this past winter.
I went out to Conroe to see Ossai earlier this year. He's a fantastic athlete. He can run. He's flexible and has a great frame. I spoke to Ossai while I was out there and at the time he said, pretty clearly, that Texas A&M and Texas were his leaders.
I checked with a source close to Ossai to see if the return visit to OU changed anything. The source said, "not at all…A&M and Texas are the front runners due to proximity with Bama a close third". The source did say, "anything can happen though" but it certainly felt like consolation more than anything.
Oklahoma put out a couple of DE offers this week which may have to do with the fact that they see the writing on the wall with Ossai as well. – (Super K)
– UPDATED (11:10 am): Wishful thinking didn't work. Pagano has announced his will transfer to Oregon.