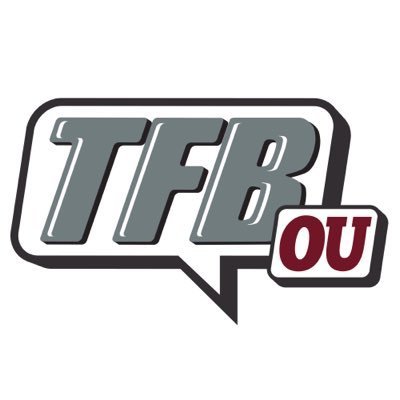 Open Post | Wednesday, September 12th
Posted on: September 12, 2018
5-Star Names Reemerge
– Super K
I am told that head coach Lincoln Riley spoke with both Dax Hill and Chris Steele, this past weekend.
Pretty significant news on both accounts seeing as both parties had made it clear they were going elsewhere.
On the Dax Hill front, as you know, multiple sources had previously confirmed to us that the Sooners had been told by the family that the Sooners were out. This includes sources on the OU side and sources in Hill's camp.
Back in late July, Hill himself had told us he would be announcing in early August and had informed me that the Sooners were out.
However, early August has come and gone. Early September has come and gone and no announcement. And now communication has apparently opened back up between OU and Hill.
Regarding Chris Steele, as you all know he committed to USC this past summer. Again, everything appeared to be done there. However, I'm told Steele has recently been back in touch with OU.
This past weekend, I actually reached out to Steele and he told me that it's possible he will take an unofficial visit to OU at some point this season.
Steele took his official to OU back in the spring.
---
Introducing 2020 WR Jontavis Robertson
– Charlie S
Last week, Super K posted some sourced notes on Lincoln Riley and his staff's evaluation process in regards to recruiting.
The 2020 cycle has increasingly become the focus for the Sooner staff now that the 2019 class targets have shrunk in regards to the number of spots left, and over the weekend, I was given an off the radar name at wide receiver to check into in the 2020 class.
Jontavis Robertson is a 2020 wide receiver out of Gray, GA, Jones County High School. His position coach at the school is coach Antwan Toomer.
Coach Toomer's name may sound familiar to you all because he is the same man who coached Sooners running back, Trey Sermon, in high school and he has visited Norman on several occasions and is very familiar with the staff.
As I began to dig a bit, I noticed that Jontavis had no recruiting profile. Nothing.
What I did find was film. Very interesting film.
I touched base with both Coach Toomer and Jontavis and they confirmed that Robertson is hearing from OU.
When I introduced myself to Jontavis and let him know what we do here at TFB, he responded by saying "Hey Charlie! OU is a GREAT school!!!! I love "Hollywood" Brown!!!".
I asked him what was going on between he and OU and he said "My position coach & recruiting coordinator, Coach Toomer coached Trey Sermon in high school and he feels like I can play at OU as well! I spoke with Coach Simmons and I love his vibe already!!!".
As the discussion progressed, I asked him if Simmons had talked about where they view him playing in OU's offense and he said "No sir, they have not talked to me about a position yet. But I think we are just feeling each other out!". He then added "I really do want to visit OU, I really hope they like me and I get the chance to visit. OU is all Coach Toom talks about".
In speaking with Coach Toomer, I found out some pretty interesting information.
He let me know that Jontavis currently has three offers. Southeast Missouri State, Toledo, and Kent. Coach Toomer also let me know that Jontavis also ran a 4.55 laser timed 40 at an LSU camp and performed very well.
I asked him why there was no recruiting profile on Jontavis anywhere and he let me know that he will be working on getting that remedied in the near future. (Coach Toomer was a man on a mission and he went out and made sure he got that done and Jontavis now has a 247 recruiting profile).
At any rate, this brings me back to Super K's sourced notes, and how we are seeing them play out right before our eyes.
A source told me that while OU has always had their own evaluation process, independent of the ranking sites/publications, Riley has taken that process to another level. Or perhaps a better way to say it is he's stripped things all the way down and begins the process at the… beginning, independent of the rankings.
In fact, I was told that he will actually pull up a higher rated player and a lower rated player in cases where he prefers the lower rated player and show the guys to the staff just to make the staff aware of the fact that he wants guys that *they* believe can play, independent of the outside perception.
Thanks to their success of developing Heisman, Biletnikoff, and Mackey award winners in the very recent past, OU is dealing from a major position of strength when it comes to recruiting offensive skill players.
So while the relationship between OU and Jontavis Robertson is in the early stages, and nobody really knows how this will play out in this instance, I think it is important to note, that with all the highly rated and well documented wide receivers out there in 2020, the Sooners are doing their due diligence and spending time and effort establishing a relationship with a kid who was so under the radar that he didn't even have a recruiting profile.
That is pretty impressive stuff.
---
Quick Hitter | 2020 DL Blake Burris Post UCLA Visit
– Charlie S
***Caught up with 2020 DE Blake Burris (Irving, TX, MacArthur HS) who we mentioned was visiting Norman for the UCLA game last week.
***Asked him about the visit, he said, "The visit was great! I really loved the facilities. My favorite part was the energy in the stadium. The fans are amazing!"
***Asked him about his impressions of the staff and he dropped some serious connections to them on me.
***Burris said "Well actually my older brothers played at Texas Tech when Coach Ruffin, Dennis Simmons, Bennie Wylie, and Coach Riley were there. I was 3 years old when my brothers committed to Tech and Coach Riley was the Graduate Assistant. My parents and I got to speak to a couple of them so it was almost like a nice Tech family reunion."
***Blake and I have made plans to connect later on, I'll be sure to keep you updated but thought the connections to the staff was some pretty cool stuff.
---
4-Star OT Enokk Vimahi Visiting This Month
– Super K
I recently spoke with coach Sterling Carvalho, the head football coach at Kahuku High School (HI). 2019 4-star offensive tackle, Enokk Vimhai, plays for coach Carvalho at Kahuku.
Coach confirmed that Vimahi plans to take an official visit to Oklahoma for the next home game which will be on September 22nd versus Army.
Vimahi recently took an official visit to Notre Dame. Coach also tells me that Enokk took an unofficial visit to Alabama this past summer.
Vimahi is an extremely talented offensive tackle and according to coach Carvalho, they've known this would be his destiny for a while, "We won the JV championship when he (Enokk) was a freshman. At ninth grade we knew we had someone special in him".
The size and pedigree run in the family. Enokk's father played football at BYU and his mother stands at over 6′ tall! Vimahi also has an older brother who signed with Utah to play defensive line. However, his brother is currently serving a mission.
While Vimahi is talented, it sounds like he might be a player who, despite the fact that he will sign with this class, may not be on campus come this time next year. Coach tells me that Enokk may also serve a mission for his church.
In terms of a commitment timeline, coach says the family is still discussing that and things are up in the air. OU did make Enokk's original top eight, which he posted back on July 4th…
Thank you to all the Coaches who believed in me and supported me through this process🙏🏼List is subject to change but this is my Top 8! Please respect my decision‼️Thank you to @RedRaiderSoul & @loveneenalove for the edit ✊🏼IN NO SPECIFIC ORDER #Top8 pic.twitter.com/fTjckfPcY2

— Enokk "Inoke" Vimahi (@enokkvimahi) July 4, 2018
I suspect, however, that the Sooners are someone in his top two or three schools. His choice to use his bye weeks to visit Notre Dame and then Oklahoma seems to indicate they are priority schools.
Coach tells me that Enokk's family has discussed their possible plans for Enokk to complete a mission for his church with coaches who are recruiting him. As such, I would surmise the Sooners are fine with it. Given the talent OU currently has on campus, they can afford to be in a position where they sign Vimahi but he is a delayed enrollee.
---
Post Practice Notebook | September 11th
– Michael Kinney
Putting the "Special" in Special Teams
In the early portion of the season, special teams have been a central figure in both victories for Oklahoma. From the blocked punt against Florida Atlantic to the big returns by Tre Brown and Cee Dee Lamb against UCLA.
What is surprising to some is that these plays are being made by players who start on offense and defense. According to linebacker Curtis Bolton, that shows just how important special teams is to the OU coaches.
"It's just the fact that our coaching staff has been very adamant about that. They are letting us know that this is important," Bolton said. "If you want to play on this team you're going to bust your ass on special teams. If you're a guy, that's something you should pride yourself on. It's not just playing on offense and defense. If you're that much of a competitor, you want to dominate wherever you at on the field. That includes special teams. I think it was our coaching staff showing us plays in games where special teams screwed us. The blocked field goal got us last year in the Rose Bowl. Things like that are such a main point."
Sooners enjoying roles on special teams
"I didn't play a down of special teams in high school. I didn't have to," Bolton said. "A lot of guys come in like that. I think now you got a lot of guys on the team that just want to dominate, just want to go out there and play football. You're seeing guys out there on punt return locking their dudes up on the line of scrimmage. You're seeing guys on punt screaming downfield. It's just a want to from the players."
Stoops satisfied with pass defense, so far
"Overall, we haven't been threatened a whole bunch," defensive coordinator Mike Stoops said. "But I really like our position. Our coverage has been tighter.  I think overall, our pressure has been better. It kind of works together. We've been good. This will be a different test. We caught UCLA and Florida Atlantic at the right time with them breaking in new quarterbacks. This is league play. They understand what we like to do, we understand what they like to do. "I love the way Parnell (Motley)… I don't know if Tre Norwood has given up a pass yet. They've covered well. Bookie's played well. Justin Broiles played well. And Kahlil (Haughton), that first group has played steady. They've done what we've asked them to do."
Young secondary continues to bring energy to the defense
"I think we have a lot of young energy in the group. Everyone is trying to find their way together. The stability comes from the defensive line," Stoops said. "They don't usually have a whole lot to say. They just go out and play and do what they do. A lot of the energy has come from that secondary group that's young and very energetic and they are very eager. That's the thing I love about those guys. They want to learn and they want to practice. They want to compete. You can tell it's a very vibrant group of players that by committee has worked extremely hard. I think it shows. I think they see what that brings. They are more prepared. They understand what's going on and they go out and execute better."
Jackson coming into his own
Junior Mark Jackson led the Oklahoma defense in tackles against UCLA with 10. He is second on the team behind Curtis Bolton in total tackles through two games.
"It feels really good finally having an opportunity to go out there and make some plays," Jackson said. "Just becoming more comfortable, getting an opportunity, maturing.
Stoops saw Jackson's potential in high school
"Mark Jackson was a really promising pass rusher when he was at Cibolo Steele. He was a very athletic guy who could come off the edge," Stoops said. "That's the one thing you noticed about him when he was young."
For Jackson's teammates, his current level of play is what they have expected from him
"There is no difference to me. This is the stuff I've been seeing in practice all along," linebacker Kenneth Murray said. "He's getting his opportunities, he's getting his chances to make plays. That' really just normal practice Mark Jackson that I've seen. It's not really anything surprising for me.  I've seen him work hard day in and day out at practice. I just expect him to play well."
Tackles for losses
In two games the Sooners have 21 tackles behind the line of scrimmage for minus 85 yards.  Murray gives the credit to the defensive front.
"Those guys have set the tone every week. They come out and practice and set the tone in practice. And the scheme that coach Mike (Stoops) draws up," Murray said. "The game plan they give us every week. Just guys executing. It starts up front. The d-line is out there doing their thing every week, bringing the physicality and stuff like that. So, when it starts up front good, it's easy for everything else to flow."
Iowa State's running back David Montgomery has given many teams fits
"He's a monster," Bolton said. "That's not a cupcake back. And we played a pretty good back in week one to. I think this will be the best back we've seen all year. Like every team with their playmakers, I think they want the ball in his hands a lot. If we want to stop that, we've got to get downhill."
Redshirt was good for Broiles
"If I had to do it again, I'd do it again," Broiles said. "It was probably the best learning experience and most humbling experience I've been through. Most definitely it was hard at the beginning. It humbled me."
Film study
During his redshirt season, one of the things Broiles noticed was that the defense wasn't spending time in film study. He wanted to see that change in 2018.
"I learned how to prepare, how not to prepare. Last year the defense wasn't as tight-knit as we are this year," Broiles said. "It was kind of like the little stuff I had seen. Last year we weren't big on film. This year that's been our M.O. In the DB room, watch the film. We've got to get on the film. That's been our M.O. as a defense."
More fun this year
"Last year we got away from it. This year football is fun when you are competing against your brother," Broiles said. "When you compete at a high level with them, it makes the game a lot more fun. When you can dap it up, talk trash, that's what makes it really fun. Our receivers, they aren't taking nothing. The DBs, we're not taking nothing. It just became contagious."
Starts at the top
Broiles said the Sooners are able to have fun and be themselves because of their head coach. He noted that the atmosphere at Oklahoma is not like everywhere else.
"It's a blessing," Broiles said. "I've got a couple of guys that go to other schools. They tell me they wished they were at other places with other different coaches because they don't like the coach. But when you're here with coach Riley, he lets you be yourself. If you're doing the right things on and off the field, he won't complain. Like me, I'm a very energetic talkative guy. If he sees me doing something wrong over and over again, he's like JB, cool down, lock-in. Once I get back right, he tells me to pick the energy up."
Rewarding season
Kahlil Haughton is the oldest starter in the Sooners secondary. He said this senior season has been a rewarding one for him.
"I just want to be able to come out here and do my responsibilities hopefully in the way that I expect to. All that hard work that it took up to now, this is what it's paying off for. Just going out there every day and not taking it for granted and enjoying it."