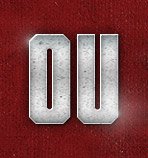 Open Post | Wednesday, October 4th
Posted on: October 4, 2017
– CJ Smith: I checked in with 2018 Sooners DB target, CJ Smith (West Palm Beach, FL). He let me know that Sooners DB coach, Kerry Cooks stopped by to see him last week.
Smith says that he plans on taking two more official visits. He said he will visit Ole Miss on the weekend of the 21st followed by the Sooners visit the following weekend.
He said he doesn't have an exact commitment date but it'll be soon after the OU visit.
Cooks typically explains the DB numbers situation to recruits. Gervin told me that he and Cooks discussed it. So, I'd imagine if Smith hasn't already been alerted to the numbers, he will be told at that time. – (Super K)
– Jeremiah Martin Visiting: Last week Coach Kish went by to see 2018 DE Jeremiah Martin (San Bernadino, CA). Kish was clearly impressed. OU offered earlier this week. I caught up with Martin and it's pretty clear the OU offer matters.
"Oklahoma has a huge impact on my recruiting. [It's] somewhere I can see myself."
Martin will have to chance to find out if that is true as he tells us that he will visit OU for…wait for it…the Texas Tech game on October 28th.
We sound like a broken record but that weekend is going to be huge. – (Brandon)