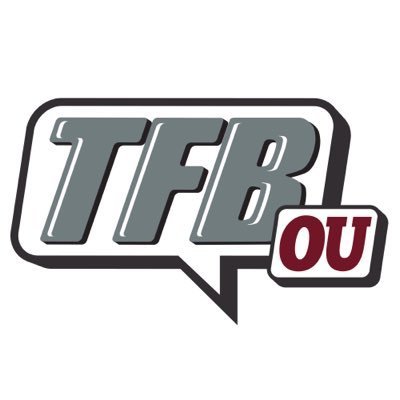 Open Post | Wednesday, October 3rd
Posted on: October 3, 2018
Weekend Visitor Updates | Quick-Hitters
– Super K
***I did confirm with Jalen Catalon, via text, that he made it to Norman for his official visit this past weekend and he enjoyed his time. I'm hoping to speak with him sometime this week about the visit.
Norman,Oklahoma fun⭕️🙌🏾 pic.twitter.com/nTnXlBAYXA

— Jalen Catalon (@jcatalon27) October 2, 2018
***As for 2019 Ohio State safety commit, Jordan Battle, I spoke with a source who tells me that after the OU visit the Sooners are now tied with Ohio State and it's very possible that Kenny (along with Jaden Davis) could be the tiebreaker.
Battle and Davis are best friends. They've been best friends since elementary school. So, in addition to the Sooners knocking the visit out the park, they've got Davis in their corner.
More on this a bit later.
*** Sunday, the Sooners offered talented 2020 OL, Jake Majors (Prosper, TX)…
Very excited to have received an offer from The University of Oklahoma!! #BoomerSooner ⭕️🙌🏼 pic.twitter.com/8jPIWjRvCq

— Jake Majors (@jakob_majors) September 30, 2018
Jake was in Norman, this past weekend. He said about the visit, "It was pretty exciting. The fanbase was amazing. The atmosphere was unbeatable."
Jake's been on some visits. In fact, he was at the UT vs. USC game this season. So, the fact that he says the atmosphere was unbeatable is certainly notable.
---
Quick Hitters | Cooper, Bryant, Knighton & Battle
– Charlie S
Couple little bits I came across while getting the RRS predictions yesterday:
*** 2019 linebacker Shammond Cooper was thinking about visiting the Cotton Bowl as a guest of OU for the RRS. Turns out, he will not be able to make the trip as it is Homecoming Weekend at his School. He is still in the process of setting up his official visits and OU still appears in line to get one. Good for the kid to enjoy his last homecoming weekend in high school.
*** 2020 DL Alec Bryant has visited Norman on several occasions already and he let me know that he will take the opportunity to see the Sooners in the Cotton Bowl at the RRS. Bryant has picked up several additional offers but OU still seems to be at, or near, the top at this time.
*** 2020 running back commit Jaylan Knighton has made some big headlines lately with his record-setting performance for his Deerfield Beach High School team but when I was getting his prediction for the RRS, he dropped a bit of news you will all enjoy.
Knighton and his Deerfield Beach team will be taking on OU 2019 DB Commit Jaden Davis' St Thomas Aquinas squad this week and I asked him if he was familiar with Davis' teammate and OU target, Jordan Battle. Knighton said, "Oh yeah…we play them Friday so after the game I'm going to go out and recruit him".
Peer to Peer recruiting at it's finest in South Florida for the Sooners.
---
Sooners Exceed Expectations for Kenny McIntosh + Insider Take
– Super K
This past weekend, the Sooners hosted elite 2019 running back Kenny McIntosh (Fort Lauderdale, FL). In case you're not familiar with McIntosh's game, he's a big back at 6'1/6'2 220 lbs with exceptional change of direction. He's more than just a one cut and go guy. On film, he and Trey Sanders have a similar game, in my estimation.
While the Sooners have in-state running back, Marcus Major committed, they have a real need at the position. Anderson and Sutton will be gone leaving only Pledger, Brooks and Sermon. Add to that the fact that Major only started playing running back fairly recently, they really would be wise to take a second back in this class.
McIntosh is someone the Sooners have hoped to get on campus, for a while. And, when they finally did this past weekend, they hit a home run…
"I love it", Kenny said, "it was what I thought it would be and more. The atmosphere is like something I've never seen before".
Mind you, earlier this season, Kenny was at the Auburn vs. LSU game. So, that's high praise.
Elite 2019 RB, Kenny McIntosh visited the #Sooners this weekend.

Spoke with Kenny, his mom and dad. All said OU blew them away & exceeded expectations. pic.twitter.com/hIsdMDbesk

— Super K (@SuperK_TFB) October 1, 2018
It wasn't just Kenny who the Sooners impressed, McIntosh's mother echoed the sentiment, "Everything at OU was beautiful, more beautiful than I expected. It was exceptional. Some time these trips can all be the same but I'm glad I came on this one. A couple people that really stood out to me were coach T (Tiffany Byrd) and Annie (Hanson)".
But when you're considering sending your child away from school, the head coach matters, "Coach Riley can relate to the kids. I wouldn't mind putting my baby in his arms. But we're used to having the kids go away. We know that's part of it."
While McIntosh's older brother who is now in the NFL, played at Miami, the family tells me that they have a son and a daughter who were at Notre Dame and recently transferred.
In fact, Kenny's brother, Deon McIntosh is left Notre Dame and will reset at East Mississippi JUCO…remember Scooba? Alabama does.
So, distance isn't much of a factor.
As Kenny's mom began to hand the phone to his father, Richard, she added a note I'm sure you will all like, "I told coach, they're (OU) now in my top three. For dad though, he said they're (OU) number one".
For McIntosh's father, he knows that while Kenny has immense talent, you need great talent around you to succeed and he sees that the Sooners have that in droves, "He (Kenny) has high goals and to reach those goals you've got to go somewhere they're got great offensive linemen and you've got to look at what kind of offense they run. With OU they're going to check those boxes. They're going to put him in a position to reach those goals".
The high goals that Kenny has set for himself that McIntosh Sr is referring to? A Heisman trophy. Something OU knows plenty about.
Moving Forward
Kenny and I talked about his future visit plans and upcoming commitment timeline. He says he will announce his decision following his official visits.
As previously noted, he's visited Auburn for the LSU game this season and now OU vs. Baylor.
This weekend he says he may attend the Florida State at Miami game. Then he has official visits scheduled for November 9th in Athens when Georgia plays Auburn. And then, an official to Alabama for the Iron Bowl on November 23rd.
Sooners should be in this one until the end.
If you would like to read Super K's Insider Note, please click the Donor Board link!
---
Jadon Haselwood Decommits from Georgia + Insider Note
– Super K
2019 5-star wide receiver, Jadon Haselwood (Cedar Grove, GA) has decommitted from Georgia…
Thank you and no interviews at this time… pic.twitter.com/pAd8yPZjwz

— F E D E R A L 🎱 ² (@jadon_haselwood) October 3, 2018
This comes as no surprise. It was long thought that this was an inevitability. The question now is where does he end up and where are the Sooners in all this…
If you would like to read Super K's Insider Note, please click the Donor Board link!