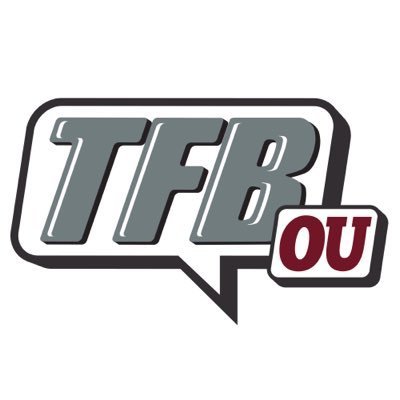 Open Post | Wednesday, May 9th
Posted on: May 9, 2018
– Recently, the Sooners extended an offer to 2019 Offensive Tackle Andrew Coker.
Blessed to say I have received an offer from from The University of Oklahoma!!#BoomerSooner ⭕️ pic.twitter.com/8ommSr1qmC

— Andrew Coker (@ACoker2k19) May 6, 2018
Coker is a 6'5″ 310 lb. mountain of a man who has seen his recruitment absolutely blow up throughout the spring evaluation period. Along with the OU offer, the former Florida Gator commit has recently pulled in offers from Texas, Texas A&M and Texas Tech. I was able to catch up with Coker to get some quick thoughts on the offer from the Sooners.
The offer came during a phone conversation with Coach Bedenbaugh. While he has already visited Norman, it has been a while and he told me "I'm trying to figure out when to come (to Norman) over the summer."
While there is no timetable set in stone for his decision at this point, Coker said "I'm probably going to push my date back a bit, but I want to make my decision before next season."
Coker also let me know that distance is not a factor in his recruitment, so I asked him what is the most important thing to him when it comes to choosing his school and he replied "Just feeling at home. that's the most important."
We will have a full update on him soon. – (Charlie)
---
– Earlier this week, the Sooners offered 2020 Defensive End James Sylvester out of Newton, (TX), Newton High School.
Blessed to receive an offer from the university of Oklahoma ?⚪ #Boomersooner?? pic.twitter.com/dwKjUNdwwe

— james.sylvester (@AmonsterIm) May 7, 2018
Sylvester is a 6'4″ 215 lb. Sophomore who already holds offers from Alabama, Texas A&M, Arkansas and others.
I was able to briefly catch up with him, shortly after he announced he had received the offer from OU.
While we were talking, I asked James what the offer from the Sooners meant to him, he said "It's amazing, you know very few kids are blessed like this. I just look at it as my work paying off, but I also have to give it to all my coaches. They worked me hard even if I wanted to quit and now I see why."
James received his offer via a phone call from Coach Thibodeaux who had come by the school to see him at earlier point. I asked him if he has had a chance to speak with Lincoln RIley, and while he has not at this point, he is looking forward to that opportunity.
As for his recruitment, he is wide open, and does not have any leaders at this time. I asked him if he has plans to make it to Norman at some point this spring or summer and while he would like to , he is not sure about his ability to get the proper transportation arranged.
We will have more on James in the future. – (Charlie)
---
– 2020 Elite Defensive Back Darion Green-Warren hails from one of the most prestigious high school football programs in the nation, Mater Dei HS, in Los Angeles, California, so a trip to Norman is pretty par for the course if you're a star at a school like Mater Dei. Players from there see a lot of the top programs and after a while the visits kind of start running together.
Darion's father, Martin, let Darion know that unofficial visitors tend to get overlooked a bit when there are officials visits happening at the same time, but on this trip that didn't happen, "We expected to be kind of shown around, but not shown any attention. Then we showed up to Norman and we were treated like we were on an official visit." That really impressed the Warren family, "The visit was just amazing. We spent a good hour talking with Coach Riley in his office and it was an amazing office…. all the facilities were amazing."
The facilities weren't the only thing that stood out to the Warren's. Sooners early enrollee, Brendan "Bookie" Radley-Hiles, was one of the main players involved in the visits that weekend and Bookie showed them around and made them feel at home. And there's good reason why they felt so comfortable around Bookie, "Bookie is one of Darion's mentors. He trains with him during the off season and Darion really looks up to him. You add that Darion grew up loving OU and the visit couldn't have gone any better."
With the facilities, Coach Riley and Bookie making huge impressions, there was some temptation to commit right then and there, "We really had to stop Darion from pulling the trigger because his mother and I didn't want him to make a decision off of visit emotions, but after we returned we have talked, a decision will likely be made before the season."
With a timeline in place the only thing left to wonder about is who they feel will be the main players in the final period of Darion's recruitment. Martin says, "It is really down to OU, Oregon and USC."
Oklahoma was one of Darion Green-Warren's first offers and the Sooners really haven't pursued any other west coach Defensive Back's in his class according to Darion's father, Martin. Martin also said that when a decision is made " that's it." He said that he has instilled a ton of integrity into his son, and Darion "hates the recruiting process anyways".
As far as visits go with Oklahoma? They are trying to get back out to Norman for the ChampU BBQ in late July and, if the football season allows it, they would like to visit OU for the UCLA game. – (Brandon)
---
– I recently touched base with Horace McCoy, the father of Elite Wide Receiver/Outside Linebacker Bru McCoy out of Mater Dei High School, Santa Ana, California, and he informed me that the family will be taking an unofficial visit to Norman in the near future.
When I asked if a date had been set, Horace said "June will be our only opportunity, no date is set yet, but we are definitely going."
We will have much more on Bru for you, and it will be interesting to see exactly what the Sooners pitch will be to him as he is an elite athlete who excels on both sides of the ball and they already have three elite wide receivers committed.
Oklahoma could give him an opportunity to play some wide receiver as well as some situational edge on defense. – (Charlie)
---
– Earlier this week, the Sooners extended an offer to JUCO Offensive Tackle Finley Felix out of Coffeyville Community College
Blessed to receive a University of Oklahoma offer ??? pic.twitter.com/wfnzI92ieh

— Finley Felix ?? (@felix_finley) May 8, 2018
Felix is a 6-5.5, 303-pound Offensive Tackle who is originally from Fort Myers, FL.
I was able to briefly connect with him and he let me know that he is planning on making a trip to Norman this summer. He also let me know that he will be a three-for-two player which means he will have three years to play two season.
I hope to be able to have more information on his recruitment in the coming weeks. – (Charlie)
---
– I also was able to briefly touch base with 2019 Defensive Line prospect Ahmad Craig out of Buford, Georgia, who let me know that he is expecting a visit from Coach Thibodeaux on Thursday, May 10th.
While he does not hold an OU offer yet, he has the frame/body type that I mentioned that the Sooners are seeking in the 2019 DL Recruiting piece I put out earlier this week.
He is currently 6'5″ and 250 lbs. which gives him the flexibility to play on the end in both even and odd sets and depending on how he adds weight, he may even eventually be able to slide inside in even sets.
We are scheduled to get back in touch following the visit later this week. – (Charlie)
---
– Oklahoma has their quarterbacks for 2018 and 2019 in Tanner Mordecai and Spencer Rattler, so Sooners head coach, Lincoln Riley, has set his eyes on OU's 2020 leader. The guy Oklahoma would love to lead their class is Mater Dei HS (Los Angeles, CA) QB, Bryce Young.
Young starts for the reigning USA high school football National Champions, so winning is something that comes natural for the young (pun intended) phenom. That winning tradition is something that Young, and his father Craig, look for in a program, but it's not the end all says Young's father, "You like a school to check off all the boxes. Is it a school that fits academically? Is the atmosphere one that has a family vibe to it? All of those things are what we are looking for in a school."
With it being Young's third time at OU, does Oklahoma fit the bill? According to his father, it does, "We really couldn't have had a better experience on our visit. Coach Simmons and Coach Riley really made us feel at home and with Bryce wanting to major in Broadcast journalism, OU is a great fit."
"Fit". That seems to be the main theme in the Young's search for the right school. Craig seems to think Oklahoma does "fit", but a decision has not been made, "We love their scheme. It's a great fit for Bryce. OU uses mobile QB's well, obviously. It's just something we are going to have to talk about as a family, but we should know before his junior year starts where he is headed….. We want to focus on final two years of high school and have the recruiting out of the way."
Oklahoma is one of the schools that will factor into their decision, but what others are there? Craig says that Bryce really likes OU, USC, Texas and Washington, but Ohio State was a late offer and "may get a visit" . Though, they feel they are done visiting schools and ready to focus on a decision and Bryce's junior year.
Oklahoma did everything they could over the numerous visits and OU "checks all the boxes" which Young and his dad are looking for in a school. Add Oklahoma's tradition, a top notch journalism school, Riley's offense, and just how much Bryce grew up idolizing some OU QB's, and it's just a wait and see game.
Riley and company's fingers are crossed that sometime this summer, Young will be named the leader of their already loaded 2020 class. A decision is drawing near. Young just has to check that final box.
OU…. or someone else. – (Brandon)