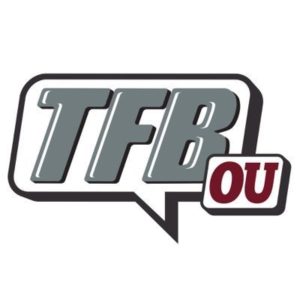 Open Post | Wednesday, May 4th
Posted on: May 4, 2022
Saturday Night 2022 Draft Review
– Charlie S – Posted on: April 30, 2022
The Sooners had seven players drafted:
EDGE – Nik Bonitto – Round 2 – Broncos
LB – Brian Asamoah – Round 3 – Vikings
DL – Perrion Winfrey – Round 4 – Browns
S – Delarrin Turner Yell – Round 5 – Broncos
WR – Mike Woods – Round 6 – Browns
DL – Isaiah Thomas – Round 7 – Browns
OL – Marquis Hayes – Round 7 – Cardinals
UDFA Deals:
FB – Jeremiah Hall – NYG
RB – Kennedy Brooks – Eagles
OL – Tyrese Robinson – Commanders
Quick Thoughts:
OU had 5 defenders drafted and they didn't even win the conference last year based in large part on terrible offensive play calling and horrific defensive rotations (or lack thereof).
Seven players drafted is a nice number, but you have to remember back to the preseason when there were thoughts about the possibility of double digit players being drafted…and that was realistic.
The offensive linemen going in the 7th and undrafted is a bad look and I can even go back and lump Adrian Ealy going undrafted into this trend…not great. I, personally, expect to start to see that trend going the other way with Schmidty back. We will see if it's about the details or about the teacher in the coming 2 seasons.
Happy for all the guys that got drafted and I think Asamoah and Bonitto went to good spots for them and will be used well.
The 2021 Sooners had too much talent to finish the season the way they did. The players likely feel cheated and I do not blame them.
---
2023 WR Jaden Greathouse Talks Top 4 Finalists, Timeline
– CJ Vogel – Posted on: May 2, 2022
2023 WR Jaden Greathouse put on a show in Austin Westlake's first scrimmage of the spring on Thursday afternoon and soon after, he dropped a top four schools list.
Notre Dame, Texas, South Carolina and Oklahoma make the final cut for Greathouse as he cut down his recruitment for what appears to be the final time. I spoke with him following the scrimmage regarding his four finalists in contention and where Jeff Lebby, Brent Venables and the Sooners are at the current moment.
"(Coach Lebby) did something special at Ole Miss," Greathouse said. "Coach Venables did too with his defenses at Clemson. I expect them to bring the same thing over to OU."
The rest of the Oklahoma staff is getting involved with Greathouse's recruitment as well. From the sounds of things, they have established a great relationship with the four star receiver.
"I have a great relationship with Coach Finley and Coach Gundy," Greathouse said.
A school that has made some noise as of late in this recruitment recently is Notre Dame. The Fighting Irish have done a great job in the state of Texas this cycle and it appears they are positioned very well to add on top prospect from the state before it is all said and done.
"They are young and energized," Greathouse said. "They are on the come up for sure. They had a great season last year, finishing No. 5. It is not just about football too. Notre Dame provides an amazing life outside of football, I mean a degree from Notre Dame is top notch."
South Carolina may come as a surprise to the top schools list, however Shane Beamer's relationship with Greathouse is among the longest lasting of any coach in his recruitment and he has certainly taken note.
Texas is the hometown school in this recruitment and Greathouse mentioned speaking with their staff every day, specifically WR coach Brennan Marion.
The plan for Greathouse is to take his official visits at some point in June. Greathouse said all four schools in his top schools list will be receiving an official, making it a pretty busy month for the four star receiver.
Following the month of officials, we will likely see a decision from Greathouse in the few weeks after. Right now, I am putting a loose target of early July for a commitment, however, Greathouse mentioned that can always change.
If I am to be completely honest with my assessment of this recruitment, there is legitimate smoke around the Fighting Irish at the moment which is warranted. After speaking with Greathouse, I think all four of the finalists are in a position where they can make a move, and right now, I believe Texas would be in the best position to challenge Notre Dame but OU and SC will get their shots.
---
Thoughts on Where the NIL may Need to Go
– Super K – Posted on: May 3, 2022
After seeing what the Sooners recently did with their NIL and how it seems coach Venables is choosing to deal with this, I wanted to write a speculative NIL piece.
I think the past couple of day's events have made it even more relevant.
The weakened started with the news of Biletnikoff award winner, Jordan Addision possibly entering the portal. This came as a surprise. We had covered Addison's situation a bit during the winter because we had heard via sources that he was considering leaving Pitt to join his former coach and now Texas WR coach, Brennan Marion at Texas.
That did not happen. It seems Addison was the beneficiary of some "NIL deals".
After that deal fell apart for Texas and Addision remained at Pitt, fast forward to the spring and we didn't even bother checking on the situation. So, again, it came as a surprise.
Then over the weekend, Texas had a shakedown where some of their top players submitted their names into the portal. Sark was able to get one of his highest profile players to quickly withdraw the name but I'm told that wasn't until after some additional "NIL" funds were promised.
If any coach or administration was on the fence about whether this current "NIL" set up is tenable, they should have no doubt now that it isn't.
Fast forward one year, and you could have shake downs of epic proportions happen every few months. Imagine if you're entire starting defense simply gets together and decides they're going to enter the portal, if certain terms aren't met.
I will be very clear, I am not one of those people who believes the players are the indispensable part of this game. They are, certainly, in the sense that they play the game but I mean what I say in a business philosophy perspective. In my estimation, the reason college football is valuable is because the universities have an endless stream of patrons entering their universities, many of whom become lifetime fans. They built sports programs that became a natural way for people to express this fandom.
When Caleb Williams left, most OU fans were no longer particularly concerned with Caleb Williams. The remaining fans of OU. In other words, one aspect of this setup is unshakeable, the other is transitory and contingent. The love of the players, coaches, etc. is built on the love of the university and not the other way around.
If the universities want to be altruistic to the players and continue to offer more, that's certainly their prerogative but at this point, the unintended consequences could bring the system down for everyone. In other words, the universities won't benefit and future players wont.
You cannot give this level of leverage away.
I suspect, these past couple of days have been wake up calls even for programs like Texas – programs rich with plenty of boosters.
Coach Sark and assistant coaches likely were not expecting to spend their weekend recruiting their own players and trying to persuade whoever to pay whatever was needed.
And it isn't going to stop. The demands are going to get greater and greater until the bubble pops and a few bring the market down as they make off with the extra dollars.
The one time transfer rule has been mostly unchecked and its unintended consequences have, at the least, been it seems to harm the recruitment of many high school athletes and from what I can tell it seems to have decimated JUCO recruiting.
There is much I could say about these topics but I'll move on to some speculation about what may end up happening here.
As you know, it does appear that coach Venables is opting to try to have some kind of collective that ensures that the NIL dollars are spread out evenly amongst the team.
I found it interesting that this also seems to be what coach Saban is planning.
Before I offer you my speculation on this, I will say that how they want this thing to go won't matter if this thing is not regulated. Coach Saban can say he wants dollars distributed evenly, but he isn't the ultimate arbiter.
If his entire offensive line completes the spring and in a power play decides to enter into the portal, he's going to have to react by soliciting more money or risk fielding a really bad team in the fall.
But with coach Venables and coach Saban – who run in the same camps – both at least attempting to institute these flat fee equaled out models, it makes me think they may know something the public doesn't.
This leads me to my speculation.
Under the old rules, the university retained the NIL rights of the athlete and could exploit them. Those have reverted back to the players.
Most everyone now can see that this situation is untenable and I imagine would love to go back to the old model but can't. Or can they?
I am beginning to really wonder if what may be coming is a model where (in addition to limits on booster involvement, etc) the universities will, at the beginning of the players career, be able to purchase the NIL rights back from the players.
I don't know exactly what that would like but perhaps it would be as simple as when a player signs his commitment letter on signing day, he (or she for female athletes in other sports) will also be given a document where they have the option of signing over their NIL rights to the university for the period of time that they attend for a flat fee per year. That flat fee would be worked out by the NCAA.
This would allow the students to go back to worrying about sports and school. No appearance or commercials or tweets or anything would be required because the university would go back to generate their own revenue naturally off of the license they'd have from all the athletes. It would allow the university to get back to doing what they do and the athletes to doing what they're supposed to be doing. And, it would ensure that the players are compensated for their NIL.
What was once free will now cost the institutions and the universities go back to having stability and strength over the system they've built -which in my opinion is paramount.
Again, this is just my own speculation at this point as I attempt to read the tea leaves and decipher what may be coming this summer and beyond.
Either way, I think what you're watching post spring with the portal, has likely struck a whole different level of fear in the hearts of coaches and administrators. If they didn't feel the urgency of the situation before, I suspect they do now.
---
DB Notes | Timeline and New Offer
– Charlie S – Posted on: May 3, 2022
Couple quick notes on a pair of '23 DBs of note for the Sooners…
***First, as I mentioned on Sunday in the comment section of a thread, Sooners '23 safety target Kaleb Spencer tweeted out he has an announcement coming 'soon'.
'Soon' has now moved into what appears to be a 48 hour window for that announcement to come…
As I mentioned back on April 24th:
'We (James, K, and I) did some digging around, and here is the conclusion we have come to…
The best way to put it is that OU feels like they are in a very good position with him.'
Again, Spencer's offer list is stout, and should the Sooners pull him, you have to appreciate the evaluation in spite of the pedestrian ranking.
***Yesterday, OU extended an offer to '23 CB Calvin Simpson Hunt out of Waxahachie, TX
Simpson Hunt is currently committed to Texas Tech, Joey McGuire and staff did an outstanding job in this recruitment as they identified him early and pushed all the right buttons and he committed back in November of '21 one day after McGuire was officially hired by TTU.
Since his commitment, his recruitment has blown up as he has received a ton of new offers including the likes of LSU, Notre Dame, Florida, Stanford, Oregon and Utah to go along with the brand new OU offer.
He is going to have a ton of options and we will be able to keep tabs on him in regard to where things head between him and OU but Jay Valai has been working with him for some time now so the relationship is not brand new.
---
News From The Portal | Wide Receiver Visiting | Update: Another Potential Visit
– Charlie S – Posted on: May 3, 2022
Arizona State wide receiver LV Bunkley Shelton (5'11 195) who is in the NCAA Transfer Portal tells me he will be visiting Norman this Thursday through Saturday.
Bunkley Shelton was a 2020 recruit and over his two seasons in the desert, he caught 44 passes for 518 yards…33 of which came last year and 11 in 2020 in their 4 game season.
Bunkley Shelton held an OU offer in high school but the previous staff never really recruited him.
Update: Another potential WR Visit
Checked in with JJ Hester (6'3 190) who is in the NCAA Transfer Portal out of Missouri.
Hester tells me he has been speaking with some coaches from OU and is trying to set up a visit to Norman to meet with the new staff.
Hester was a member of the Tigers 2020 class and he recorded 12 catches for 275 yards and 2 TDs last year.
So a visit is possible and he has an interest in OU, but nothing has been finalized yet, per Hester.