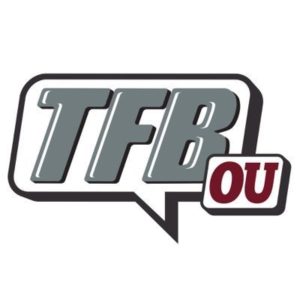 Open Post | Wednesday, May 3rd
Posted on: May 3, 2023
Poaching Out In the Open | Its Real
– Charlie S – Posted on: April 26, 2023
This week, we came across another reminder of how much the transfer portal and NIL have turned the college football world on its head.
We became aware of a situation where a college coach was visiting a regional high school to see some recruits. While in the high school coach's office, the college coach received a phone call he had to take.
The college coach excused himself and returned shortly thereafter and explained he had to get on the road and head back to his school.
The reasoning?
The college coach said that a prominent player in the college coach's room was on the phone and told him he was about to enter the portal because he received an offer he could not refuse.
Shortly after we became aware of the situation, the player publicly announced his intentions to enter the portal.
Just. Like. That.
I will say that we know this has been happening, but it was pretty wild to see it once again in real-time.
College coach's have been put in positions where they have to not only recruit their future teams, but they have to recruit their current roster all the time. 24/7/365. And in some cases, there is nothing they can do to stop the exodus, particularly if they do not have the NIL funding to use as ammo.
Fortunately, and impressively, the Sooners have been able to fend off overtures for some of their players from other programs, and there have been several instances of this that we are aware of.
But it's not stopping and it seems to be getting more brazen by the day.
I truly believe that this is an area where Venables's recruiting philosophy pays off for Oklahoma as he encourages, and really insists, that the players who want to commit are fully committed to the Sooners program.
Will someone eventually get sniped? Probably. But so far, OU has done a very good job mitigating the poaching that is taking place in broad daylight.
---
Sourced | The Wide Receiver Room | Is There Enough Talent?
– Super K – Posted on: April 27, 2023
I know the wide receiver room has been an area of concern for most. And it certainly wouldn't help if Keyon Brown isn't able to make it in.
I did speak with someone inside the building about the wide receiver room and wanted to pass along a few notes.
***First, I just don't get the sense that the folks inside the building are as worried about the wide receiver room as most of us (myself included) are.
***But I think a lot of the discussion depends on a couple of things…
***First, can Dillon make more plays in the middle of the field? The staff likes their inside wide receivers.
***They believe Gavin Freeman is going to play in the NFL. And Stogner is a talented guy. There are plenty of guys that can play in there and having success inside loosens up the edges. So, the inside talent isn't an issue. The issue is whether the QB can help maximize that talent.
***What Dillon does love to do is throw deep to the edges. Lebby loves it too.
***As I've previously said, there are some who think Nick Anderson can emerge as a number one outside wide receiver.
***I asked if Jayden Gibson's drop problem is something that shows up in practice. Was told he does struggle a bit with that. So, if he's going to be something, he needs to follow AJ Green's (former Georgia WR) path and put in overtime on the jugs machine and the tennis balls.
***Obviously they like Farooq and he's a guy they can move around.
***But source told me that the staff is optimistic that with the addition of Brennen and Pettaway, they're going to have the speed they covet on the outside. And they aren't wrong. OU will suddenly become one of the fastest offenses. Brennen and Pettaway are absolutely blazers (mid to low 10s in the 100) and when you add Sawchuk to that, that's some speed.
***The question will be whether those guys make that speed translate into completions. OU thinks they can. And Pettaway may be a freshman but we've seen plenty of WRs contribute as freshmen.
***The more I think about it, the more I feel like there are going to be enough weapons to complement the run game. The question, in my estimation, is whether Dillon can get the most out of the talent.
---
Update | '24 CB Marcelles Williams
– Charlie S – Posted on: April 27, 2023
Touched base with a west coast source last night who mentioned that '24 CB Marcelles Williams is planning on being back in Norman for his official visit on June 9th-11th.
Source noted that the visit has not been finalized yet, but that is the expected date of his official.
Super K first noted that Williams was planning on making a return trip to Norman back on March 28th HERE following his unofficial trip. Sooners corners coach Jay Valai has been working on Williams for a long time now and he is making some headway here.
The Sooners made a notable impression during the unofficial:
"I was told by someone close to the family that going into the visit, the Sooners were not particularly high on the list. After the visit, it seems that has changed.
Was told that the Sooners are now in the mix along with USC and Ohio State. Also, told Williams will be back in Oklahoma for an official visit."
---
Spring Portal Picture
– Charlie S – Posted on: May 1, 2023
The Sooners made it through the open Spring NCAA Transfer Portal Window in pretty good shape.
OU sent six players to the portal:
OL Marcus Alexander
DL Kori Roberson
CB Jaden Davis
DB Damond Harmon
DB Jamarrien Burt
OL Cullen Montgomery (entered last night)
Of the six, only Jaden Davis would have been projected to be in the 2-deep of the 2023 depth chart.
To this point, OU has pulled one player out of the portal in former Texas wide receiver Brenen Thompson.
The Sooners have hosted two offensive linemen (Josh Simmons and Troy Everett) and Simmons has subsequently committed to Ohio State which should turn up the Sooners pursuit of Everett. As I reported last week, OU is definitely intent on taking at least one OL from the portal.
We have seen OU publicly offer LB Konnor Near (D2 Ferris State), and DB Keonte Lusk (D2 East Central State). Checking on those two. I still maintain I do not 'get' the LB pursuits and that does give me some concern as I have mentioned previously as it tells me Brent is not as satisfied with his LB room as some would have you believe. The DB offer makes some sense as OU lost three to the spring portal and Lusk's film shows a twitchy and physical defensive back who could play multiple spots in the secondary. (Just offered another DB in Michigan State transfer Charles Brantley).
Based on some recent information, we also believe OU is doing some digging around at the wide receiver position still, and we are checking on Michigan State wide receiver Keon Coleman who had a very good connection with Emmett Jones while he was at Kansas. There are a few other names we believe OU is looking at and we will talk about them more if things progress.
In regard to defensive line portal prospects, which every team in the country is looking for, its been crickets. That doesn't mean OU isn't doing their work there, it just means we are not aware of much at this time along the defensive line.
As far as scholarship counts, I have OU at 86 or 87 right now, but I will be working on that this week to see if I can get a more concrete number. At this point, OU would have to revoke a few of the walkon scholly's they handed out to accommodate any new additions as well as to get to the 85 man limit.
---
Portal Visitor | Ferris State Linebacker Konnor Near
– Charlie S – Posted on: May 1, 2023
Ferris State Linebacker Konnor Near let me know he will be taking a visit to Norman tomorrow.
Near (6'2 234) tells me he has 2 years left of eligibility and he picked up the OU offer on April 29th.
Along with the Oklahoma offer, Near has picked up some additional offers from the likes of Michigan State, West Virginia, Georgia Tech, Duke, Texas Tech, and Washington State.
---
Keon Coleman | Update
– Super K – Posted on: May 2, 2023
Many of you have been asking about Michigan State transfer WR Keon Coleman and for good reason. A big athletic outside guy like that could be just what the doctor ordered for a Dillon Gabriel led offense.
I've done some preliminary checking and what I've heard from a source up in the north is that schools Keon likes are USC, LSU, Tennessee, and Miami. I am told USC has not yet had any contact with Keon. LSU is his home-state team. Tennessee lost a couple of wide receivers to the draft and they do a pretty good job with NIL. Miami is an "NIL" move.
As Charlie noted, Keon had a good relationship with OU and also with Emmett Jones (he was at Kansas). But I have not yet heard specifics on how aggressively OU will be pursuing him, if at all. I've only heard about the initial schools that Keon himself is interested in.
More when I get it…
---
Quick Hitter | App State OL Troy Everett
– Charlie S – Posted on: May 2, 2023
Just wanted to circle back to App State offensive lineman Troy Everett who is in the portal and visited Norman a couple weeks back.
As I reported HERE last week, the Sooners are intent on taking at least one offensive lineman from the portal.
"***A different source tells us that OU feels very good about the potential addition of one of the linemen and they would be open to trying to make room for both of them if possible but noted the plan is to take "one for sure"."
San Diego State transfer target Josh Simmons committed to Ohio State which leaves Everett as the priority target.
As I mentioned in the post linked above, Everetts camp has gone pretty quiet, however, we did get some new info from an OU source yesterday.
Source indicated they did not have a feeling for which way things were trending with Everett himself but they did note that "His family wants him at OU". Source added "The kid would be crazy not to come to OU, but you never know in the NIL era."
Will update with anything new but I think it is noteworthy that the family is in OU's corner.
---
Quick Hitter | Sooners Hosting Transfer WR
– Charlie S – Posted on: May 2, 2023
Can confirm OU is hosting Colorado Wide Receiver transfer Jordyn Tyson (6'2 180) for a visit.
He was one of the guys we had heard may be in the picture, but we never were able to confirm a set visit date.
Credit the @StoopsBros Twitter account for posting a video of Tyson in Norman from his Instagram.
Tyson is originally from Allen, Texas and is obviously familiar with Michael Hawkins and other people in that circle.
Last year, for a 1-11 Colorado team, Tyson had 22 catches for 470 yards and 4 touchdowns. Thats an average of 21.4 yards per catch.
We will keep an eye on this and check in with OU sources as well over the coming days.
---
Sooners Need to Close the Deal With Jordyn Tyson
– Super K – Posted on: May 2, 2023
***I have asked folks I trust about their thoughts on Colorado transfer WR Jordyn Tyson as a player and I'm receiving emphatic rave reviews. He could be the go up and get it type outside WR that OU has been looking for. Based on what my guys are telling me, he is.
Sooners really need to go ahead and close the deal here.
***I am told that his decision will likely come down to OU and Arizona State. He is currently visiting OU and is scheduled to visit ASU after the OU visit. Perhaps OU can close the deal before he leaves but as of now he is set to visit Tempe.
***Get the feeling this is the guy Emmett really really wants to land.