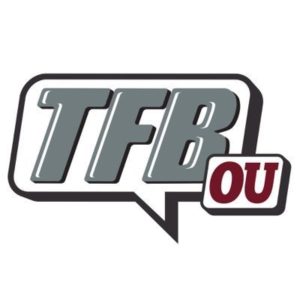 Open Post | Wednesday, May 11th
Posted on: May 11, 2022
Unpacking new NCAA Rules on NIL
– Super K – Posted on: May 10, 2022
***Last night, the NCAA announced new rules regarding the NIL of student-athletes.
***I'm hoping to speak to someone in compliance to get some clarification on the new rules but I want to offer up some of my initial thoughts based on my reading of the new rules.
***I'll say at the outset that I think the rules will go a long way in resolving some of the issues I've previously commented on and some of the issues I know many of you have with the NIL.
***Also, to preempt three comments that invariably come up when talking about the NCAA rulings and NIL, I'll say…
***Yes, there are going to continue to be people who cheat – who partake in illicit activity despite the NCAA rules. But, it's really simple – when something is illicit A LOT less of it happens. There are just a lot fewer people willing to cheat. Cheating will always be an issue but a program can navigate around that. The NIL structure as it was playing out over the past months was something that no one could navigate around and it was only going to get worse.
***And yes, the NCAA isn't perfect but they absolutely do thwart a lot of cheating.
***And, this is just my opinion, but I strongly believe that the way these rulings have been set up will make the NCAA victorious in any lawsuits that may arise. NIL has legal meanings and it's clear from the language of the new rules that they are working to ensure that the legal meaning of NIL is respected and the NIL as a pretext for inducement is rooted out.
***This distinction between what is bonafide NIL and inducement is something I've harped on for the past few months. The NCAA has now made an overt commentary about this very issue and in my reading of the new rulings that is the heart of the matter.
***They are putting in place rules to clearly distinguish between actual NIL – Mastercard or Pepsi assess the value of a player's NIL, for example, and pay a reasonable/justifiable rate for the use of said player's NIL – and inducement – I'm a Texas State booster who owns an oil company and I want 200K in the pockets of a high school kid so that he will go to Texas State.
***Over the past few months boosters have gotten intimately involved in the process. I can tell you that many of them are speaking directly to players at the behest of the coaches. Many of them are offering kids compensation whether they're PSAs (prospective student-athletes) or transfers. As one person described it to me, "they're playing fantasy football with the kids."
***That will now be a clear violation. The traditional NCAA booster definition returns and boosters are not permitted to communicate with athletes regarding recruitment. Collectives will also be seen as boosters so they too will be subject to the same prohibitions.
***A particular interesting new rule that depending on how it's interpreted is going to upend a lot of the deals that are being made or were made reads as follows.
"An NIL agreement between a SA (student athlete) and a booster/NIL entity may not be guaranteed or promised contingent on initial or continuing enrollment at a particular institution."
Rules go on later to say…
"Athletics participation for pay and payments based on performance or given on an incentive basis are prohibited."
***So, as you can imagine, a number of the deals for the high school students were not only contingent on them attending a particular school, but were also broken up as payments over the course of years. Those are classic cases of inducement as the agreements are clearly based on the "initial or continuing enrollment at a particular institution." Any deal like that is going to be prohibited so if boosters want to do it, it'll have to go back under the table where as I've said, it's a lot harder to find that many big time donors willing to do that. And they certainly aren't going to do it for just anyone – which is what was beginning to happen.
***This looks like it's not only going to nullify a number of individual agreements but depending on how it's interpreted it could nullify position based agreements.
***Bottom line here is that if a PSA is going to get paid then that payment needs to be based on the actual value of the SA to whatever business they're promoting and not based on where they go to school. As I've said before, if you're a TAMU booster with a car dealership in Dallas, it shouldn't matter if you have an NIL deal with the OU QB or the Texas QB, what should matter is their market value. Unless, of course, your real intent for paying the TAMU QB is to ensure he remains at TAMU. These rules are meant to end all of that.
***Within the new rules there appears to be a pretty broad catch-all clause that, in my opinion, looks like a smell test that NCAA is requiring institutions to use when evaluating the NIL deals.
The relevant section says…
"NIL agreements must be based on an independent, case-by-case analysis of the value that each athlete brings to a NIL agreement as opposed to providing compensation or incentives for enrollment decisions (e.g., signing a letter of intent or transferring), athletic performance (e.g., points scored, minutes played, winning a contest), achievement (e.g., starting position, award winner) or membership on a team."
It appears the NCAA is going to basically hold institutions accountable if they're allowing NIL deals to go through that don't appear bonafide and instead look like inducement. In other words, if a PSA is receiving a 200K NIL deal, that's not going to pass a reasonableness test. If it looks like an inducement, it's going to get blocked.
***I'll also note that within the rules that were sent to compliance departments, the NCAA noted that the list of guidelines/rules was non-exhaustive. I emphasize that again, indicates that the real intent here whether a stipulation is delineated or not, is to root out inducement and booster involvement. This is only the beginning, in other words, of the regulations as the institutions and the NCAA work to get the NIL back to what it was intended to be and not a pretext to buy players.
***Also, I can tell you there is broad support for this. As far as I can tell, most of the coaches despise the current form of NIL and the institutions seem to feel the same way.
***Lastly, you may recall that I had noted a few months back that I'd heard the NCAA was especially upset with one or two institutions that they felt were really egregious in their manipulation of the NIL rules (neither school we cover was included). And I had heard there were people within the NCAA that wanted to leave the door open to retroactively go after those schools…
***It looks like that is indeed their now stated intent as the NCAA announced last night that they will have the authority to go after programs that committed egregious violations on a retroactive basis.
---
The Latest | Portal Wide Receivers
– Charlie S – Posted on: May 10, 2022
Wanted to provide you all with some clarity and with the latest information we have in regard to the two wide receiver transfers who visited OU this week.
Let's start with JJ Hester…
***As you know, I reported HERE that Hester was planning on evaluating the visit to Norman before making a decision on taking any additional visits…
'Cutting to the chase…I asked what his plans were going forward and he said 'I'm going to take a minute to evaluate this trip and see if I will take any more visits'.
That note should have given you the indication that Hester to OU is a very real possibility but I will follow that up with a note K picked up from his sources close to Hester.
***Source tells K that Hester indicated to the Sooners that he was going to join the program. Sort of a 'soft verbal' if you will as he wanted to take the time and evaluate the decision as he told me before making things oficial.
***Which brings us to the sourced note HERE that James picked up about OU 'probably' only taking one off the two transfer wide receivers who visited…
'James did hear from a source last night that it was their opinion that OU was only looking for one of the receivers but now that Hesters visit has come and gone, we will continue to check on that and see if there is anything different on that front.'
Spoke with James this morning prior to getting this note together and he checked once again and was told that that is still likely the case…the Sooners are 'probably' only going to take one of the transfers.
***Which brings us to Arizona State transfer LV Bunkley Shelton who also visited this weekend.
Super K noted HERE that OU was in a very good spot with Bunkley Shelton, but, he still was going to take visits to Kansas and VaTech this week…
'I've been in touch with a source who is close to LV regarding where things stand in his recruitment:
***It sounds like the visit is going extremely well. Was told he is loving it.
***Per source, other schools in the mix are UCLA, Virginia Tech, Kansas and Arizona but…
***Source believes, "it going to be OU" in the end.'
***The update we have tonight is that no final decision has been made and LV plans on visiting Virginia Tech and Kansas this week.'
Now this is where things get a bit more difficult to decipher.
Following James' sourced note about OU 'probably' only taking one of the two wide receivers, Super K reached out to a source close to Bunkley Shelton who told him that LV knew Hester was coming in and the OU side indicated that they would be open to taking both of the receivers.
What potentially impacted that plan? Perhaps the addition of the Pitt QB transfer Davis Beville.
Good news on Hester, not completely clear if there will be a spot for LV.
---
The New guys | PFF Comparison
– Charlie S – Posted on: May 9, 2022
Just put together a comparison of the players of note who have transferred into OU vs the players of note that they conceivably will be replacing.
It's times like these when you really scratch your head about the PFF grading, so take it for what it is worth!
At quarterback, you have Dillon Gabriel filling in for Caleb Williams. Pretty much a push, based on Gabriel's 2020 season and Williams's 2021 season. Again, this is more about the knowledge and familiarity Gabriel brings to the new offensive install. Caleb Williams is a tremendous athlete with a higher ceiling, but for my money, as I stated while Williams was still technically a Sooner…Dillon Gabriel was likely the best QB option to start for OU for game one snap one of the 2022 season. That, obviously, is my opinion.
Dillon Gabriel (2020)
Overall offensive grade: 90.9
Pass grade: 90.4
Run grade: 66.9 (37 runs)
Caleb Williams (2021)
Overall offensive grade: 91.3
Pass grade: 90.3
Run grade: 75.5 (46 runs)
At offensive guard, OU brought in former Cal Bear McKade Mettauer to help replace the departed Marquis Hayes. I am stunned at the grading of Hayes as I thought he was perhaps the worst part of OU's offensive line last year. In my opinion, I believe Mettauer will be an upgrade over a rather lazy Hayes.
McKade Mettauer
Overall offensive grade: 65.3
Pass block grade: 79.5
Run block grade: 61.8
Marquis Hayes
Overall offensive grade: 75.3
Pass block grade: 83.8
Run block grade: 76.8
Another PFF grade that makes me scratch my head is Austin Sotgners blocking grade. Like…what? I expected Stogners pass grade to be much higher than Parkers, but I did not see the blocking being that different. Parker comes to OU as a known blocker, and when you watch his film you see why. Stogner heads to SC with questions (at least in my mind) about his blocking. Stogner was a great kid and I was a fan of him, but I'm really gonna need someone to explain this grading to me after watching every snap of every game he played last year and coming away with a completely different view of his blocking abilities.
Daniel Parker
Overall offensive grade: 58.5
Passing: 56.0
Pass block: 71.5
Run block: 61.7
Austin Stogner
Overall offensive grade: 68.4
Passing: 60.5
Pass block: 75.4
Run block 78.1
Johnson with the slight edge from PFF over Winfrey is pretty accurate to me as far as impact on the field in my opinion. Perrion was all about potential while at OU and for whatever reason, whether it be coaching/scheme/whatever, he remains potential to this day as his stats and impact never matched the hype. Johnson is a guy I look at as a workmanlike interior defensive lineman who will do his job and do it well. Winfrey had the higher physical ceiling, but I feel Johnson is probably the best pick up from the transfer portal for OU aside from Dillon Gabriel.
Jeffery Johnson
Overall defensive grade: 62.7
Run defense: 65.9
Tackling: 60.9
Pressure: 55.8
Perrion Winfrey
Overall defensive grade: 59.7
Run defense: 49.6
Tackling: 29.6
Pressure: 79.3
Laula actually reminds me a lot of…Isaiah Thomas and I said as much when OU surprised everyone and got him out of the portal. Really nice pickup for OU in terms of replacing the things Thomas could do as a 'tweener'. Thomas had a huge effect on a number of games last year for OU, perhaps none more noticeable than the RRS when he slid inside in the second half and the Sooners were able to shut down the Texas run game much more effectively. Thomas will be missed on the field and in the locker room, but I think OU did a nice job in getting Laula to help mitigate his loss.
Jonah Laulu
Overall defensive grade: 67.7
Run defense: 63.7
Tackling: 47.1
Pressure: 66.9
Isaiah Thomas
Overall defensive grade: 77.2
Run defense: 69.6
Tackling: 41.5
Pressure: 77.4
Morrison likely will not be playing safety but rather nickel and Pat will be playing at Stanford, so it works out for all parties involved. I think Morrison will be in a battle before to long for playing time, but I would guess he starts the year as the starting NB.
Trey Morrison
Overall defensive grade: 59.3
Run def: 59
Tackling: 58.7
Coverage: 62.1
Pat Fields
Overall defensive grade: 51.6
Run defense: 63.4
Tackling: 75
Coverage: 44.4
One of the guys who has yet to step on campus for OU is corner back CJ Coldon. Coldon brings his 2 years of eligibility to Norman as Latrell McCutchin takes his 3 remaining years to USC. Coldon excelled at Wyoming and shows signs of being a very solid pick up for OU. He brings a ton of experience with him as well. McCutchin's lasting imprint in Norman will likely be seeing his number 7 trailing behind Texas Longhorns running free in the Cotton Bowl and then he and his family ripping the OU defensive staff…only to follow them out west. Not going to play revisionist history though, I was a big fan of McCutchins ability on the field…his demeanor will pose him problems once again out west in my opinion though. Advantage on this one, when coupled with Kani Walker also coming in, Sooners.
CJ Coldon
Overall defensive grade: 70 (902 snaps)
Run defense: 81
Tackling: 86.5
Coverage: 67.7
Latrell McCutchin
Overall defense: 65.9 (186 snaps)
Run defense: 89.6
Tackling: 83.5
Coverage: 60.5
---
Quick Hitter | '23 DL Joel Starlings Visiting
– Charlie S – Posted on: May 10, 2022
Super K just passed along a note that the Sooners are getting a visit from '23 DL Joel Starlings (6'5 310) out of Richmond, VA on June 10th.
Back in April, Starlings included OU in his top 5
Starlings is from the same area as OU commit Kaleb Spencer
The Sooners also already have some players from that area on the squad as you know in Jalil Farooq, Kelvin Gilliam, Damond Harmon, Anton Harrison and Aaryn Parks.
Nice to see OU getting in the picture with big boy/SEC type defensive linemen and particularly one from a region that they have had some success in.