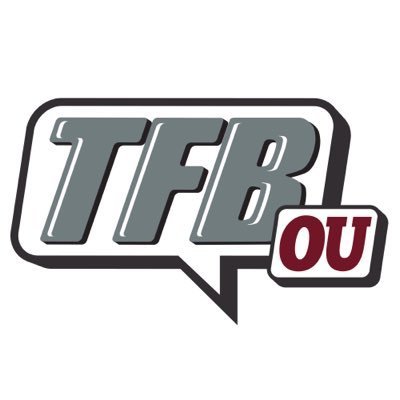 Open Post | Wednesday, May 10
Posted on: May 10, 2017
– Wide Receivers: A lot of people have asked me lately what direction Oklahoma is headed in with regards to their wide receiver recruiting. So, although it has taken a few days, I have checked with some sources to pinpoint just who OU might feel the most confident with at that position.
– Jaylen Waddle: First, we will start with who I feel to be the top WR in this region, Bellaire, TX 2018 WR Jaylen Waddle.
I was told that Oklahoma's outside wide receivers coach Dennis Simmons stopped by to see the star 2018 slot receiver on Monday. The Sooners have made it known to Waddle that he is a priority to them. After speaking to sources around Waddle, TFB has learned that Waddle is taking a liking to the OU staff. Inside WR coach Cale Gundy and Dennis Simmons have been collaborating for a team effort in his recruitment. That same source also informed me that Texas was out of it, as of right now, after taking the commitment from Florida receiver Justin Watkins. That didn't go over well with Waddle and those around him as, in their minds, Texas had made it known to Waddle that he was the only slot guy they were recruiting, which obviously turned out to not be the case.
The other team that most felt was going to be a major player in Waddle's recruitment was Florida State. I was told yesterday that they aren't as high on the list as one would think. Most felt that, with Waddle's relationship with FSU 2017 signee Marvin Wilson, FSU had a built-in advantage. The two are close, but them playing together in college was never that big of deal.
That brings us to OU. Right now, OU is "at the top of his list" according to a source very close to Waddle. Waddle has taken notice of guys such as Mark Clayton, Ryan Broyles, Jalen Saunders and Sterling Shepard, who have same body stature and similar skills. Those guys all got drafted, and several have had good NFL careers. Oklahoma is also selling him on the fact that he can play both inside and outside receiver because of his explosiveness – something Sterling Shepard did for 4 years at OU. Then you have the top-notch quarterback play at OU and Lincoln Riley. Those facts are very, very hard to dispute when it comes to a player at his position.
Lastly, Waddle plans on visiting "within the next month" according to our source. The source also said that the visit would most likely happen in "late May or early June." Waddle visited OU last summer with Marvin Wilson. It will be interesting to see if OU can widen its gap with Waddle this month after his unofficial visit. – (Brandon)
– Kundarrius Taylor: Sooners outside wide receiver coach Dennis Simmons seems to have made quite the impression with 2018 Memphis (TN) wide receiver Kundarrius Taylor. Taylor spoke glowingly about his first trip to OU and, when speaking to sources close to his recruitment, the Sooners have a big lead on those battling Oklahoma for Taylor's services.
Taylor has set up his commitment date during his Senior Night later in the football season. The problem with that date is the fact that the NCAA just passed the early signing day in December. This makes the narrative of "first come, first serve" a strong reality in terms of Oklahoma's wide receiver recruiting. When talking to people on the OU side of things, Taylor is one that the Sooners staff really, really wants. There is some reservation about Taylor's academic situation, but one source told me that they think he will get it handled and qualify.
With OU's lead here, this one seems like it's just a matter of Taylor handling his academic stuff, OU holding onto said lead, and OU possibly convincing him to move up his commitment date a bit. Taylor is supposed to be visiting again some time this summer, so we may have more clarity at that point. – (Brandon)
– Dante Stills: Sooners defensive line coach Calvin Thibodeaux has been working all over the country to find the next great OU defensive lineman. A place you wouldn't think the Sooners would have much of a chance to pull a player out of is West Virginia, but Thibodeaux has made his mark with 2018 Fairmont (WV) defensive lineman Dante Stills.

I spoke with Stills last night and he informed me that he is working on making a visit to Oklahoma later this summer. The main reason for the visit, other than OU's prestige, is because of his relationship with Calvin Thibodeaux. Stills told me that he doesn't have a timetable on when he will be committing, as he'd like to see a few more places like Florida, Tennessee and of course visit the home state Mountaineers.
If Stills does make it out to Norman, this will be one that Sooners fans should play close attention to. A kid traveling that far, on his own dime, is usually a telling sign of there being more than just casual interest. – (Brandon)
– 2018 Quarterback Situation: I am sure that many of you saw that the Sooners offensive coordinator Lincoln Riley offered 2018 Waco (Midway HS) quarterback Tanner Mordecai last night. Well, there could be a little more to it than meets the eye. You all will remember that OU offered 2018 QB Adrian Martinez recently, and the consensus thought was that Martinez would visit soon and potentially commit to OU. With that visit not yet set up, and OU really looking to solidify their QB spot for the 2018 class, there seems to be a little "first come, first serve" motive here.
A source close to the situation told me that some feel Tennessee is putting pressure on Martinez to commit there. Sooners fans need to remember that there is a longterm relationship with Martinez and the Vols. Additionally, I get the feeling that OU really, really likes Mordecai as well. If you ask me, Oklahoma can't go wrong with either one, as both have former high school teammates (Martinez/Caleb Kelly and Mordecai/Khalil Haughton) playing at OU. This thing, in my opinion, will be ironed out in the next month, probably less, and either way Oklahoma is going to to get themselves a really good one. – (Brandon)