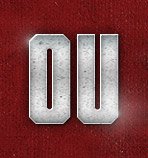 Open Post | Wednesday, June 21st (UPDATED 7:09 am)
Posted on: June 21, 2017
– Treveon Johnson: After visiting Oklahoma yesterday, 2018 WR, Treveon Johnson (Giddings, TX) tweeted the following:
Huge announcement coming 06/25/2017!! Stay tune playboi??

— ? (@TKJ_11) June 20, 2017
Look for the talented TX WR to announce his decision this weekend. – (Super K)
– TJ Pledger: Shortly after Bob Stoops retired, Sooners RB commit, TJ Pledger, told us that he was solid to the Sooners. However, around that same time I spoke with a source close to Pledger who said that Pledger was wavering a bit and, in fact, it was his mother who really wanted him at Oklahoma.
I spoke with the same source yesterday to get a sense of where things are with Pledger. My source tells me that Pledger is very much wavering. The source said that he's been listening to other schools, in particular Nebraska and UCLA seem to have his ear. I was also told that Pledger's uncertainty at this point has, "everything to do with Stoops leaving".
I have not had a chance to confirm any of this with any sources on the OU side and Pledger isn't saying much so let's hope this is all just Pledger needing some time to get used to the idea of Bob Stoops not being the head coach at Oklahoma. I would surmise that Riley is in regular contact with Pledger and if the Sooners can get him to head back to Norman for a return trip perhaps they can resolve any concerns he may have.
But again, my source close to Pledger tells me things are not solid at the moment. If I hear any additional information I'll pass it along. – (Super K)
– More on Pledger: I checked with a source on the OU side and I'm told the staff is working hard to ensure that Pledger is solid and stays in the fold. Fortunately, the staff has a good relationship with both Pledger and his mother. – (Brandon)
– Team Notes | Freshman DBs: Was checking on how the testing times looked for some of the freshman DBs and it sounds like they are a cut above what the Sooners are used to having with respect to athletes.
Not surprisingly Tre Brown ran the fastest 40 time. I'm told he ran somewhere around a 4.4. OU's 40 times are pretty accurate so that's flying…in other words that isn't an Urban Meyer 40 time.
I was told Tre Norwood ran a low to mid 4.5 which is also very good. To put that in perspective, the fastest team DBs on the team the past couple years typically run in the low 4.5s. I don't recall any recent DBs cracking the 4.5 mark.
And I was told Robert Barnes ran around 4.6 which again, is very good; especially for a player his size. If memory serves correctly that time is faster than Steven Parker's freshman 40 time which I believe was somewhere in the mid 4.6 range.
The general notes I've gotten is that both Brown and Barnes have been good in 7 v 7. Brown seems have a knack for finding the ball and Barnes, I'm told, has been very steady, especially for a young guy. I believe both have had a chance to run with the 1s. Though I should remind you it is player led so sometimes the upperclassmen will let the younger guys rotate with the 1s to give them experience. However, they usually do that when they see something in a player. I haven't heard a ton on Norwood yet but I was told that he's a very sharp young man and his ability to grasp the concepts and diagnose plays are going to help him a lot.
As you all know, I'm a DB fan so I'll keep digging and try to get some additional information on how these young guys are looking. – (Super K)
– UPDATED (7:09 am): A bit of good news to temper the Pledger note, I got word this morning that Pledger is expected to be back in Norman in late July for the BBQ. But a bit of not so good news, we are hearing Pledger is visiting Nebraska this week. – (Brandon)