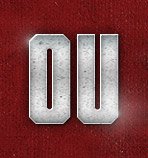 Open Post | Wednesday, January 4th (UPDATED: 12:44 pm)
Posted on: January 4, 2017
– Kam Curl: I spoke with the father of 2017 DB, Kam Curl (Muskogee, OK) yesterday. He let me know that they are currently finalizing their January visit schedule. Curl was expected to officially visit Oklahoma on the first weekend back from the dead period (Jan. 13th). However, Curl's father tells me that the visit has been cancelled and it's looking more and more like an OU visit may not happen.
We'll keep you updated if things change. – (Super K)
– Montaric Brown: While the Sooners may not get an official visit from Curl, I am told the Sooners will host talented 2017 safety and Arkansas commit, Montaric Brown (Ashdown, AR). Brown will also visit Oklahoma State.
I spoke to a source with knowledge of Brown's recruitment and the sense was that Brown is solid to Arkansas but is interested in taking some last minute recruiting trips. While I don't doubt that this is true, OU has a way of impressing people on visits. When they get someone on campus, they've usually got a shot.
– Joshua Rogers: Last night, recent 2017 DL visitor, Joshua Rogers (Houston, TX) released his top 6. The list included OU, Texas, TAMU, Houston, Baylor and Ole Miss.
TOP 6️⃣ pic.twitter.com/FBxUeiWTyk

— Jay Ro (@Jay918_) January 4, 2017
I caught up with Rogers over the break to get a sense of his January visit schedule and commitment timeline. Rogers tells me he plans on visiting (in an official or unofficial capacity) TAMU, Ole Miss, Houston and Texas all in January.
Rogers says he will commit on National Signing Day. Rogers has taken so few visits that at this point we don't have a great sense of which way he's leaning. It can't be a bad sign that Rogers tells me he did watch the OU vs. Auburn game saying, "I didn't expect OU to do them like that honestly". – (Super K)
– Team Note | Joe Mixon: I know Sooner fans are anxiously awaiting to hear word on whether star RB, Joe Mixon will stay at OU or depart early for the NFL. The latest I have been told is that Mixon has been in communication with an agency and the agency is gathering information on what teams might be interested. As you'd expect, due to the controversy surrounding Mixon the decision isn't as simple as receiving a draft grade. Phone calls need to be made to teams in order to get a better sense of where he's likely to get drafted.
Based on the above, my sense is that if Mixon and the agency he is in communication with believe his draft stock will benefit from another year then I'd expect him to stay. If Mixon is comfortable with his draft projection then I expect to leave.
Nothing particularly surprising here. It's an information gathering process at this point. – (Super K)
– Adrian Ealy: Sooners OL target, Adrian Ealy is expected to announce tomorrow.
– Creed Humphrey: Speaking of offensive linemen, take a look at Sooner OL commit, Creed Humphrey. That is a big, strong, mobile center…hopefully a true "tip of spear" type OL that JY has long longed for.
#Oklahoma commit Creed Humphrey has been a warrior at the #ArmyBowl. Buried a few DLs today: https://t.co/VcwpUOaFrq pic.twitter.com/inuBkZ1IMp

— Steve Wiltfong (@SWiltfong247) January 3, 2017
– UPDATE (10:52 am): I had begun to get a sense that perhaps the Sooners had backed off Adrian Ealy. However a source has confirmed that this is not the case and that the Sooners are still pursuing Ealy.
– UPDATE (12:44 pm): Just got word from Adrian Ealy. He tells us that he will decide tomorrow at 11 am between a final top 3 of Oklahoma, LSU and Arizona. I've been told that the OU staff feels good about where things stand.