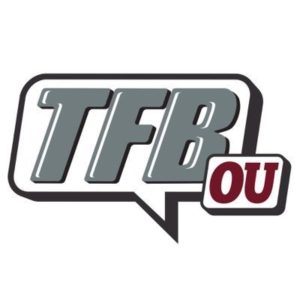 Open Post | Wednesday, January 30th
Posted on: January 30, 2019
Portal News | Grad Transfer OL Interest | RJ Proctor
– Charlie S
*** A Grad transfer name to keep an eye on is Virginia offensive lineman RJ Proctor.
Oklahoma offensive line coach Bill Bedenbaugh was out to see him recently as you can see from his tweet…
I caught up with Proctor briefly and he let me know that he will be making plans in the next few days to get out to Norman for an official visit.
He let me know that Bedenbaugh has been in touch with him for a couple of weeks now. Proctor told me "I am planning on looking at my calendar and getting a visit set. It's coming together quickly and I can't wait to visit."
Proctor (6'4/335) saw the field for all 13 of UVA's games during the 2018 season. He started five of those, three at right guard, two at left guard. The versatile lineman will be eligible to play immediately in 2019 as a graduate transfer.
Proctor plans on visiting Ohio State, Florida State, and Texas and plans on getting to Norman sometime in March.
I will update you when the visit is set.
---
2020 DBs Ryan Watts & Jahari Rogers Offered & Set to Visit
– Super K
For the past few weeks, the Sooners have been evaluating 2020 defensive back, Ryan Watts (Little Elm, TX).
Coach Riley and coach Gundy were by to see Watts a week or so ago. That visit was followed by another visit from OU staffers last Wednesday when coach Grinch and coach Gundy stopped by little Elm.
Finally, Watts picked up his Sooners offer…
Watts tells me he will be up in Norman this weekend for an unofficial visit.
*** 2020 Athlete Jahari Rogers was also offered…
Rogers tells us he is being recruited as a DB and a Slot WR.
Coach Riley, Coach Grinch, and Coach Gundy have all been down to see him recently. Coach Manning is going down to see him later this week.
Jahari also tells me he will be visiting Norman this weekend.
We will have more on him in the near future, but one thing he just told us is that his grandfather, Sidney Brown, won two National Championships playing defensive back…at OU in 1974 and 1975.
---
2020 Running Back Round Up
– Charlie S
One of the questions most often asked on the board revolves around 2020 running back recruiting:
"Will OU take three backs this cycle?"
The most direct and simple answer is…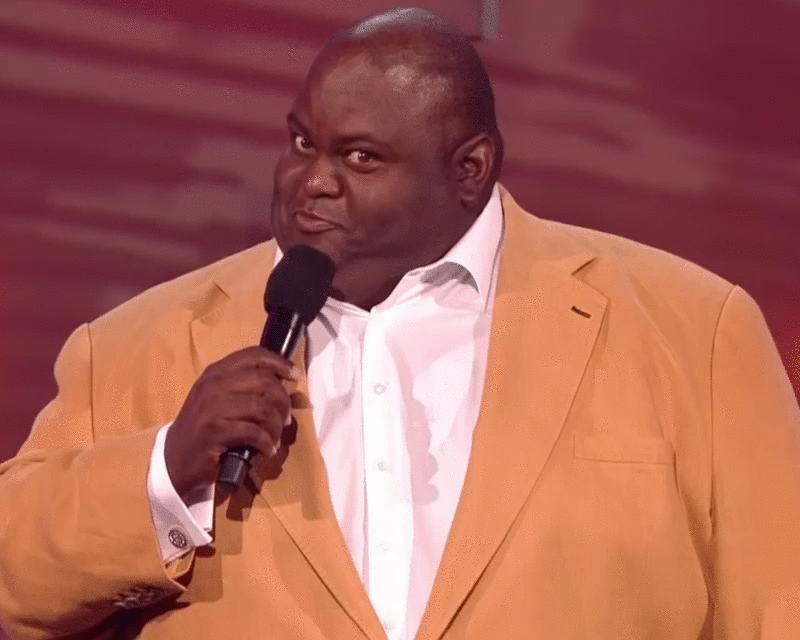 Why Maybe? Because it comes down to who exactly the three backs would be.
James and I have been working with our sources on developing a clearer picture of how exactly the Sooners are approaching the 2020 running back class.
Following the 2019 season, the Sooners will have three backs who will be draft eligible (Sermon, Brooks, Stevenson) as well as TJ Pledger and Marcus Major who will not be draft eligible.
While Sermon, Brooks, and Stevenson are draft eligible, we are working under the assumption that only one of them will take the plunge and announce for the draft following the season. (Sermon seems the most likely, however, I personally think Brooks may have the better numbers this year, but regardless, we will say one leaves with a possibility that two leave).
What we know:
*** OU currently has one elite running back verbally committed in Aledo's Jase McClellan. McClellan is a 5'10" 200 lb. traditional running back. Kid goes north to south in rapid fashion and has some nice speed and wiggle in him, Definitely an elite back and absolutely one OU hopes to hold onto.
Other traditional running back targets of note:
Zach Evans – 6'0″ 205 lbs. – Houston, TX
Kendall Milton – 6'2″ 210 lbs. – Clovis, CA
Seth McGowan – 5'11" 200 lbs. – Mesquite, TX
Bijan Robinson – 6'0″ 200 lbs. – Tucson, AZ
Each of these more traditional style running backs is very highly regarded. Sources tell James and I that the Sooners would gladly take any one of the four mentioned above, pair them with McClellan, and call it a wrap…however…
OU is also very interested in two other backs right now. You are familiar with one, Jaylan Knighton who was committed to the Sooners for quite some time before recently opening up his recruitment, and the other is Chris Tyree who will be visiting Norman this weekend.
Jaylan Knighton – 5'10" 180 lbs. – Deerfield Beach, FL
Chris Tyree – 5'9″ 180 lbs – Chester, VA.
Both Knighton and Tyree are smaller stature guys but the one thing they have in common is blazing speed. You cannot teach that and Lincoln Riley and Jay Boulware would love to have that at their disposal.
Ou has a history of effectively using backs with different skill sets. Look back no further than Joe Mixon and Samaje Perine for an example of such.
While neither Knighton or Tyree has the size of Mixon, they do offer the speed and natural ability to slide out to the slot seamlessly when in the game with another back. Think along the lines of Percy Harvin (5'11" 175 lbs in HS with blazing speed),
So the answer to the question: "Will OU take three backs this cycle?" is a definite maybe.
Sources tell us the Sooners ideal class would include McClellan and one of Evans, Milton, McGowan, and Robinson as well as one of Knighton and Tyree.
I still maintain it will be a hard sell to land three elite backs in the same class, regardless of their style. However, I am not Lincoln Riley and we have seen him work magic before by pulling moves such as landing three elite wide receivers in the same class…I put nothing past him.
---
If you would like to read James Hale's Monday Notebook, please click the Donor Board link!
---
Arizona In-Person | Updates
– Super K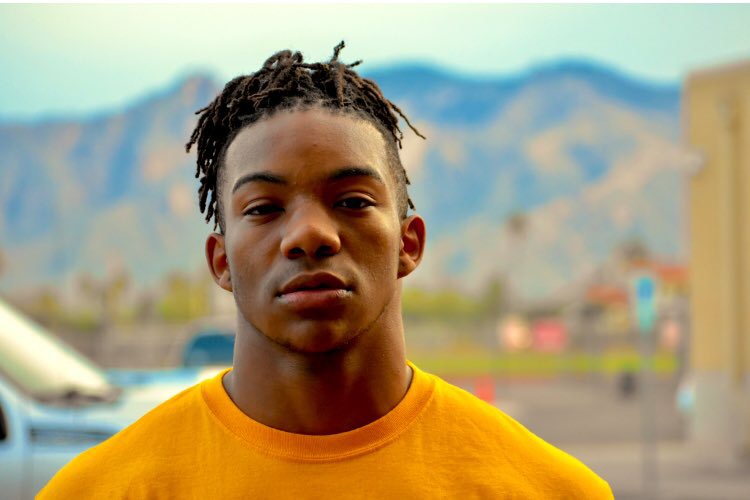 (2020 RB Bijan Robinson pictured)
Was in Tuscon (AZ) at Salpointe Catholic earlier this week to see a few players.
***Lathan Ransom (2020 safety). Lincoln Riley was at Salpointe yesterday to see Ransom, Robinson and presumably Miller as well (mentioned below).
Ransom is a tall, muscular safety who can hit. I've been told he's the hardest hitting safety in Arizona. High priority target for Oklahoma. Said he picked up his OU offer after the first game of the season last year.
So, he was a high priority to the previous staff and is a high priority for this staff.
Ransom said he plans on taking an official visit to Oklahoma. I'll have more with him later.
***Bijan Robinson (2020 running back). Man, well put together running back. 6' and chiseled 205 lbs. Great pedigree, as well. Told me his father played at Arizona and I believe his grandfather is former NFL and Arizona running back Paul Robinson.
Robinson appears to be a high priority back for Oklahoma. He told me that he talks to coach Boulware all the time. Robinson said coach Boulware wants Robinson to come out for a visit.
It sounds like the visit will help. Bijan said he plans to get to Norman sometime in March.
Just an absolutely stacked running back class.
***Jonah Miller (2021 OT). Miller holds a few early offers. Jonah tells me he picked up offers from Arizona State, Colorado and Arizona.
Miller said that his previous OU contact was coach Kish who was the area recruiter. Not sure just yet how high of a priority Jonah may become for OU but it's still early in his recruitment.
---
I plan on seeing Sooners 2020 OT target, Tosh Baker, later. I'll be by Sagauro High School as well to see Kelee Ringo and the other many talented players at there.
I'll keep you all updated.